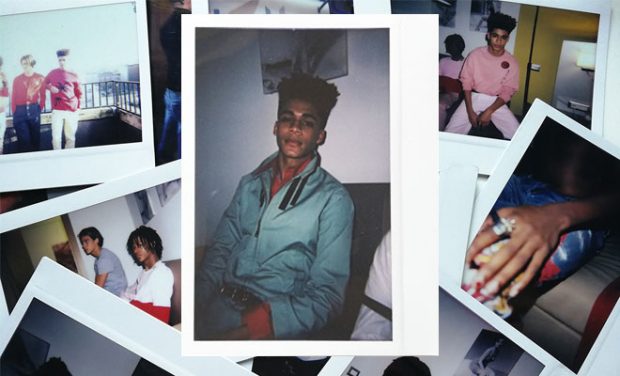 During the Milan Fashion Week Men's we teamed up with breakthrough star on the modelling scene ASHER OYELOWO for MMSCENE cover shoot as well as an exclusive interview by KATARINA DJORIC. We talked with Asher about the start of his modelling career, his favourite projects so far, as well as his personal style and how he spends his downtime.
Who is Asher Oyelowo?
A 16 year old guy with a passion to love people and making them feel happy.
Read more after the jump: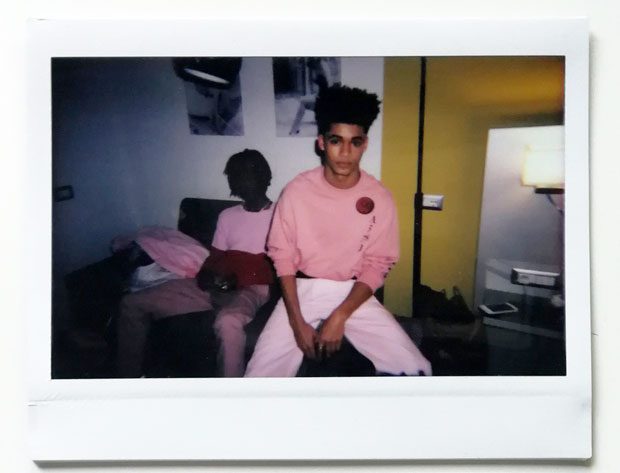 What are your aspirations outside of working in fashion?
I produce music and do drawing and painting, so maybe something in that field, but I also do tons of sports – basketball, track and field, soccer, etc.
How do your parents feel about the fact you're working in the fashion industry?
They are extremely supportive, and I'm so thankful for that. Obliviously we make sure that I'm held accountable and I'm not letting it define who I am as a person, but they love it as much as I
do.
What is your favorite moment working for Dolce & Gabbana?
Getting to experience the outside world early. I feel like a lot of kids my age don't get exposed to these sort of things, so when they're out and about in the world they don't have a strong moral
compass or the skills necessary to make it in this world; I'm glad I have that opportunity.
Describe your personal style?
Urban casual would probably be the best way to describe it. Neither flashy, nor bland.
If you could raid anyone's wardrobe, whose would it be?
I never thought about that actually, but probably Michael B. Jordan.
Who are your role models in the industry?
Well modeling wise, I'd say Brian Whittaker and Reece King, but as for life role models, my dad for sure.
Who is your favourite designer/brand at the moment?
H&M and Borders.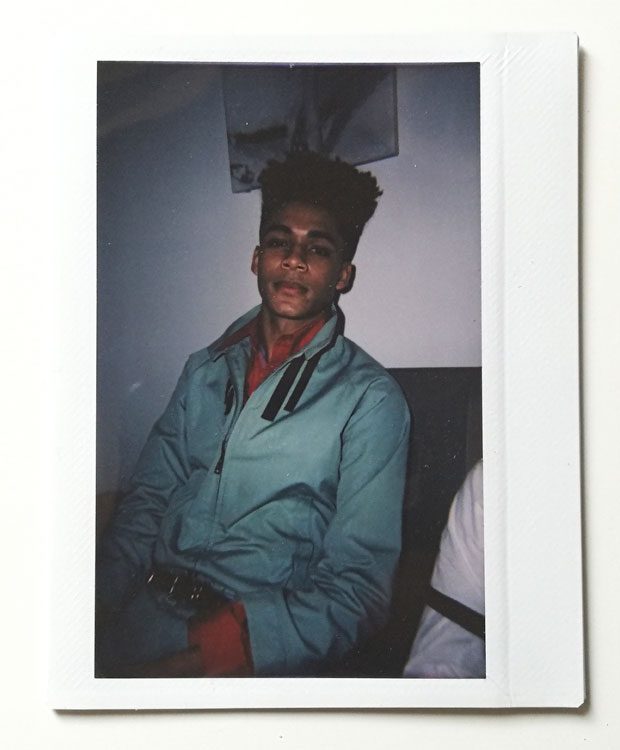 What designer and brands would you like to work for in the near future?
Calvin Klein would be so cool, and Pacsun.
Who do you follow on Insta?
A bunch of random comedy pages and people who I believe are excellent at what they do. That's what I want to strive for.
What is one thing people would be surprised to know about you?
Probably that I'm English and only 16. Oh yeah, and I'm fluent in French.
What superpower would you like to have and why?
Be able to control metal because you can do so much with that power; you can cause yourself to fly, be able to create anything, override computer systems… it just goes on and on.
If you were an animal, what would you be?
A giraffe; they're super chill and tall, it fits my personality.
What is your favorite way of spending your downtime?
Producing music, playing with my younger siblings, and working out.
Where is your favourite place in the world and what makes it so special?
I went to Fiji one time with some friends and it was the most incredible place on earth! It was like a dream everyday; we had a personal submarine, we could water ski whenever we wanted, the
pool is an equivalent to the ocean… it was just outstanding.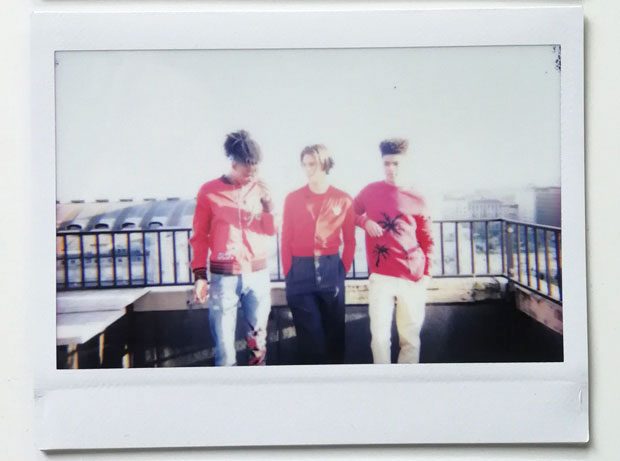 If you were stranded on a desert island, what 5 items would you take with you?
My comb, a knife, a hammock, backpack, and my brother (we make a great team).
Who is on the guest list for your ideal dinner party?
Well obviously my best friends, but if you're talking about celebrities; Tom Holland, Bazzi, Brian Whittaker, Chris Pratt, Jack Black, and Russel Westbrook.
What's on your playlist?
Why? By Bazzi, To The Moon by KYLE, Jumanji (feat. Reese La Flare) by LOUDPVCK and Babylon feat. Denzel Curry (Skrillex & Ronny J remix).
What song or album could be the soundtrack to your life and why?
I actually don't know cause my life changes constantly and so does my music taste.
What three films could you watch over and over again?
Avatar, Ready Player One, and The Lion King.
What was your life goal aged 10?
To save the world by giving people access to clean water with a desalination device that I invented.
What are your career plans this year?
Do as much as I can so that I can buy a car.
Keep up with Asher on Instagram @asher_oyelowo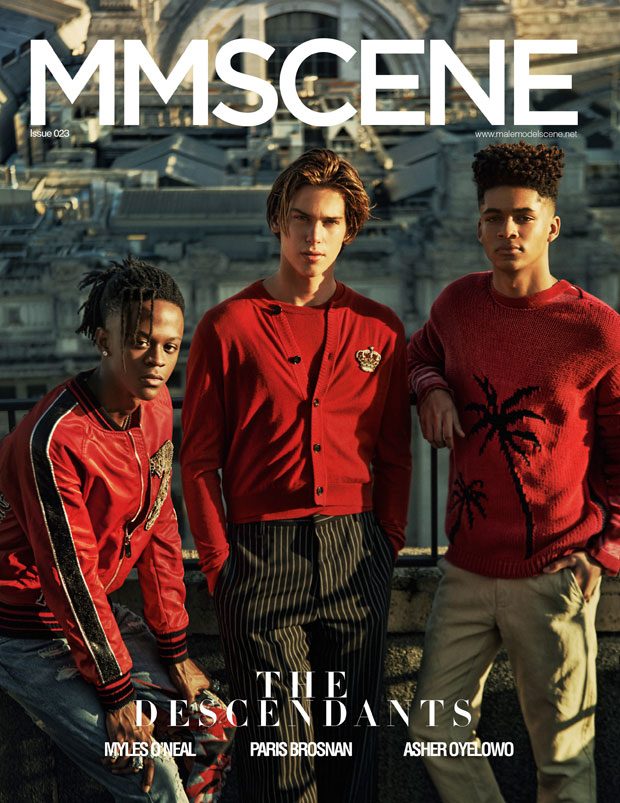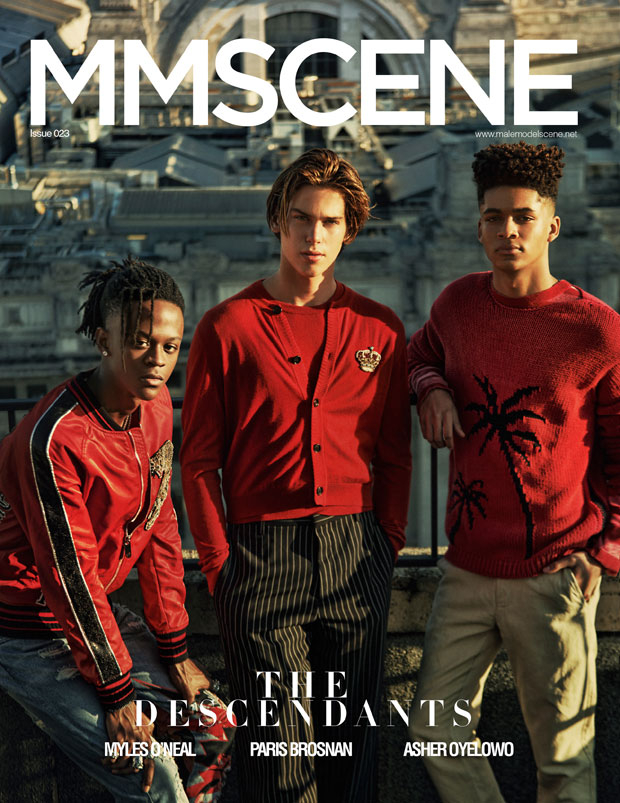 Available now in print & digital, find June 2018 and our previous issues in MMSCENE SHOP.