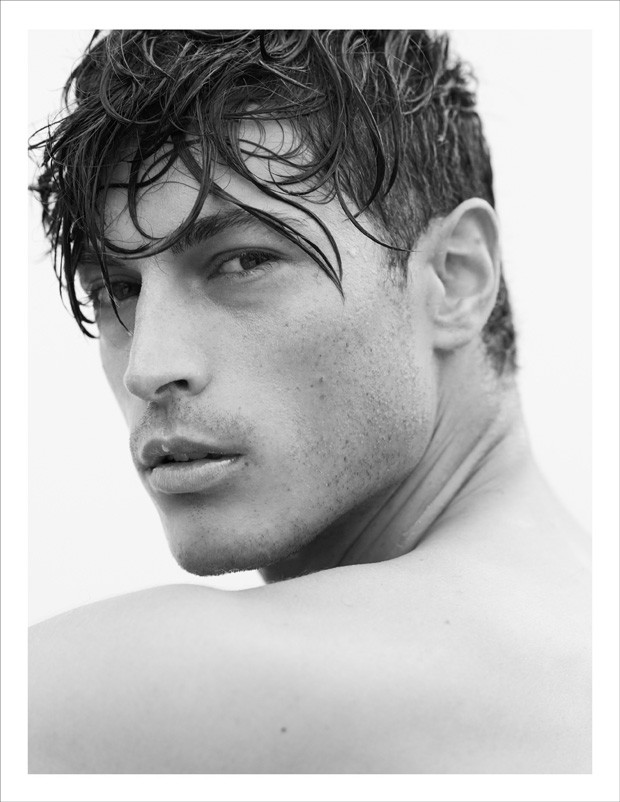 Top model TREVOR OLSON is a true example of a bright modeling career, with his schedule filled up for months to come he's filling up the pages of fashion glossies around the globe. Trevor who was photographed for our session by FUMIE HOPPE takes pages of pages of advertising title's such as L'UOMO Vogue as well as design magazines such Wallpaper* (in addition to taking the cover of that design bible). Trevor is represented by 2MORROW Models in Milan where he spends the most of his time. Here's what this American guy in Milan had to tell us about his career and goals.
GET MMSCENE MAGAZINE IN PRINT OR DIGITAL  $2.90
Continue for our interview with Trevor and more of his eye-catching shoot.

Could you tell us how were you discovered and how your modelling career started?
About 5 years ago a friend suggested modeling to me so I googled agencies and found my now mother agency, The Rock Agency, in Wisconsin. Then went in for an open call, later did some test shoots and signed with them. About 6 months after that I signed with Wilhelmina LA and drove out there. I didn't really like it, but my now agency in Milan, 2morrow Model, scouted me and I went to Milan for the first time and kept traveling around after that.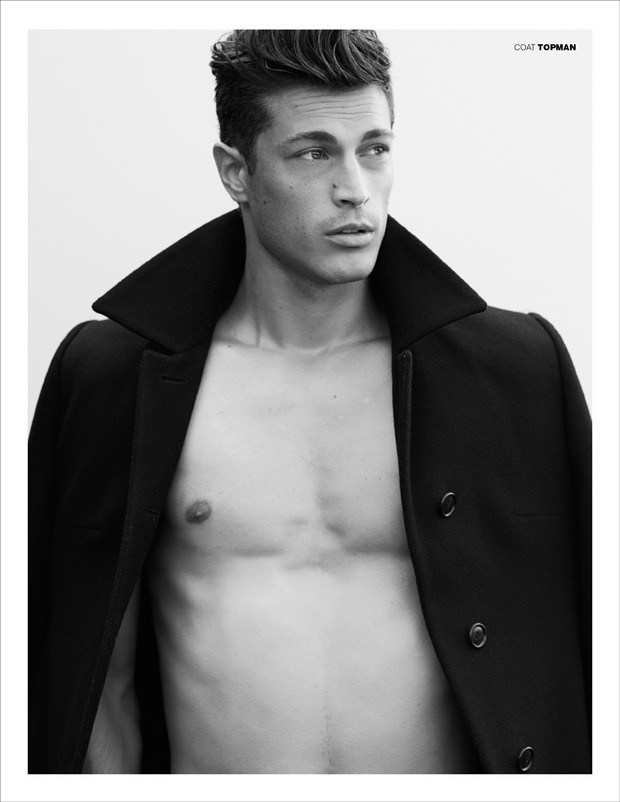 You work on many campaign and editorial shoots, what was your favorite shoot to date?
Probably the first direct booking job that I did with Pal Zileri Lab. I flew from Chicago to Berlin and shot for two days with Richard Phibbs. The city was great and Richard was the most helpful and organized photographer. He kept calm and made me feel comfortable. This was also the first time seeing myself in a catalog and store window which was really cool.
You are busy both with editorial and commercial work, what is your advice to young models trying to break both markets?
When I stopped trying so hard and thinking so much, the work came. But you can try to fit the look that you think the client may like. But mostly just be social and keep busy.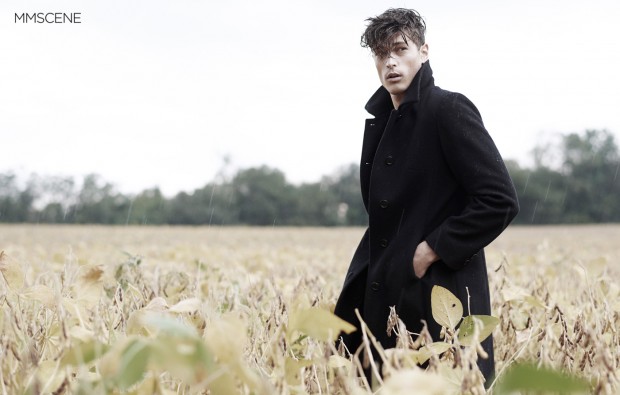 Many new models are not prepared or ready to deal with rejection in the business which is also part of success, how did you learn to cope with rejection as part of every casting process?
Chocolate and alcohol. The rejection still sucks. Talking to other models and relating to them about castings helps. But you can't be right for every brand, and every brand isn't right for you. But after a while you realize there's only so much you can do to try and make a good impression at a casting. You stop caring so much if you wore the right clothes, or if your walk was good enough. You move on and enjoy your day. When you stop thinking so much good things happen.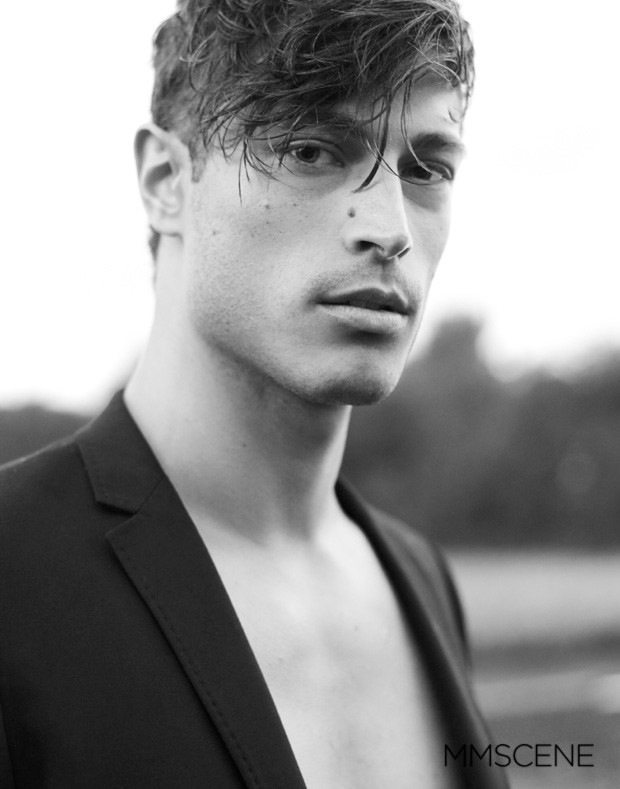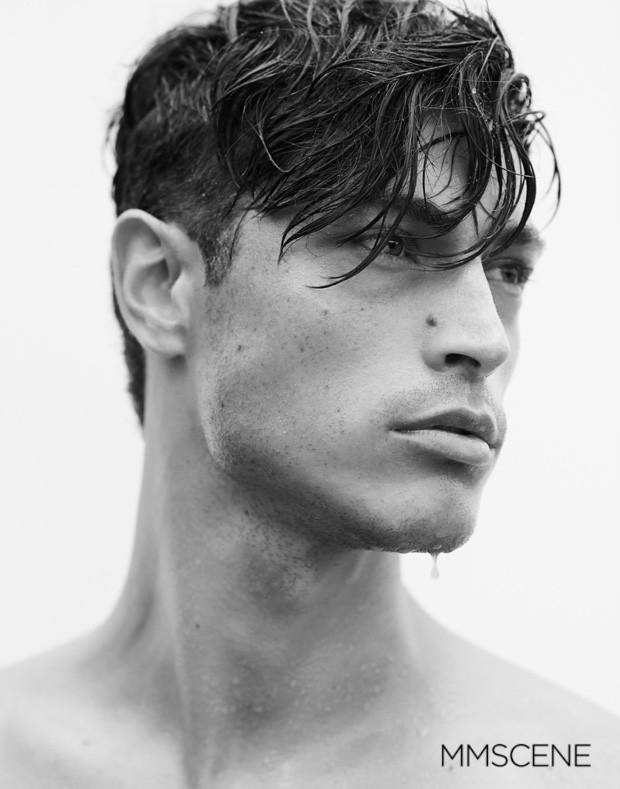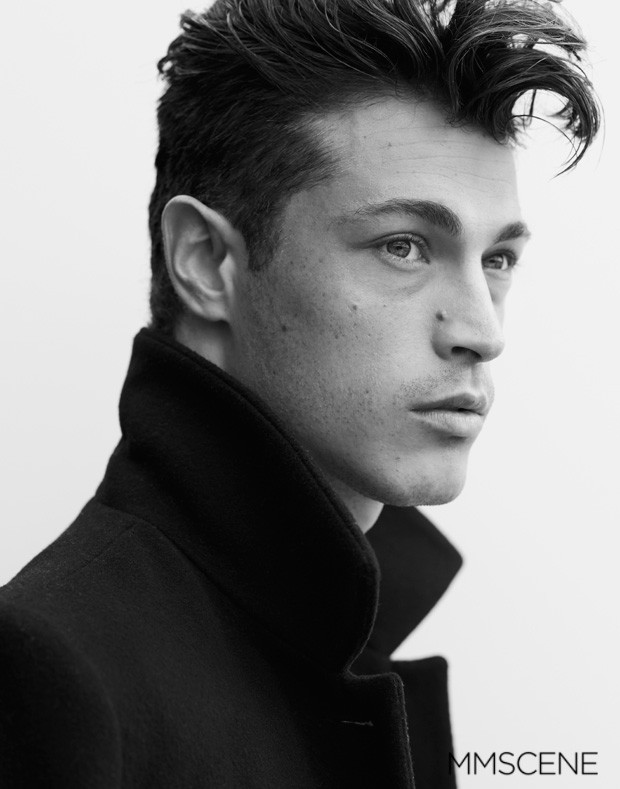 Who are your favourite designers?
I don't really love any specific designer, but from getting to work with Replay I got to see the details of the clothing and I like the style.
Is there a dream modelling job on your list?
No, not really.
What is your favourite city to work in?
Milan is now my favorite city. It wasn't before but now I work well there and have some of the best friends and agency. The people make all the difference. Milan isn't the most exciting city but there's plenty of other cities a few hours away if you get bored.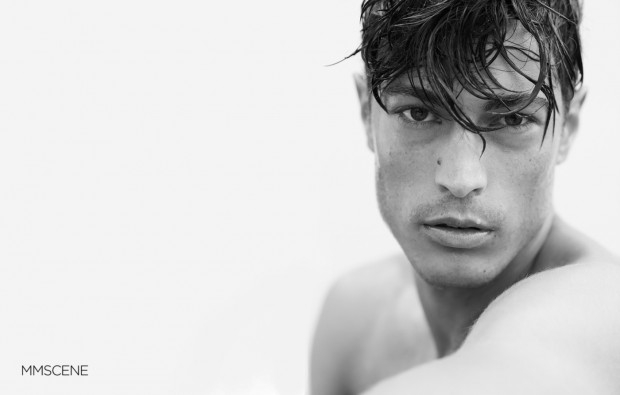 Do you prefer editorial or runway?
Runway is exciting and gives you as a model more exposure but the casting process is exhausting. So much running around and rejection. But to see the runway show and pictures is rewarding. And backstage can be fun if you're not nervous and feel like puking.
What's your beauty secret or essential grooming routine?
I'm pretty lazy with beauty and grooming. I use hand lotion on my face and I rarely shampoo my hair anymore, which hairstylists don't love because they think I have product in it. But for me it made my hair less dry and curly, and I still rinse my hair so it isn't oily and doesn't smell.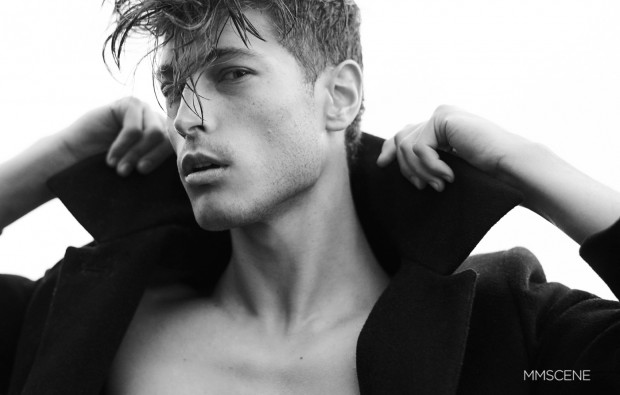 Name three places that you want to travel to.
Australia, Iceland, and Japan.
What's on your current playlist?
I really like MaitreGims – Est-CeQueTuM'aimes right now, and Die Antwoord is always good.
Where do you see yourself in 10 years from today?
If I take the advice from my buddy Riccardo Romano, I'll have my own cooking TV show in Italy entertaining older Italian women. But maybe i'll be a silver fox and still modeling.
Photographer Fumie Hoppe – www.fumiehoppe.com
Creative Directior Paul Lamb
Model: Trevor Olson at 2morrow Model
Stylist Lauren Mueller
Grooming Craig Honeycutt at Utopia using: Imperial classic pomade, Jack Black lip balm, Malin & Goetz Vitamin e moisturize
Digital Tech Samer Almadani
Production Jamie Hartley
For the session Trevor wears pieces from Topman, Polo Ralph Lauren, LEVI's, Zara, Calvin Klein and H&M.