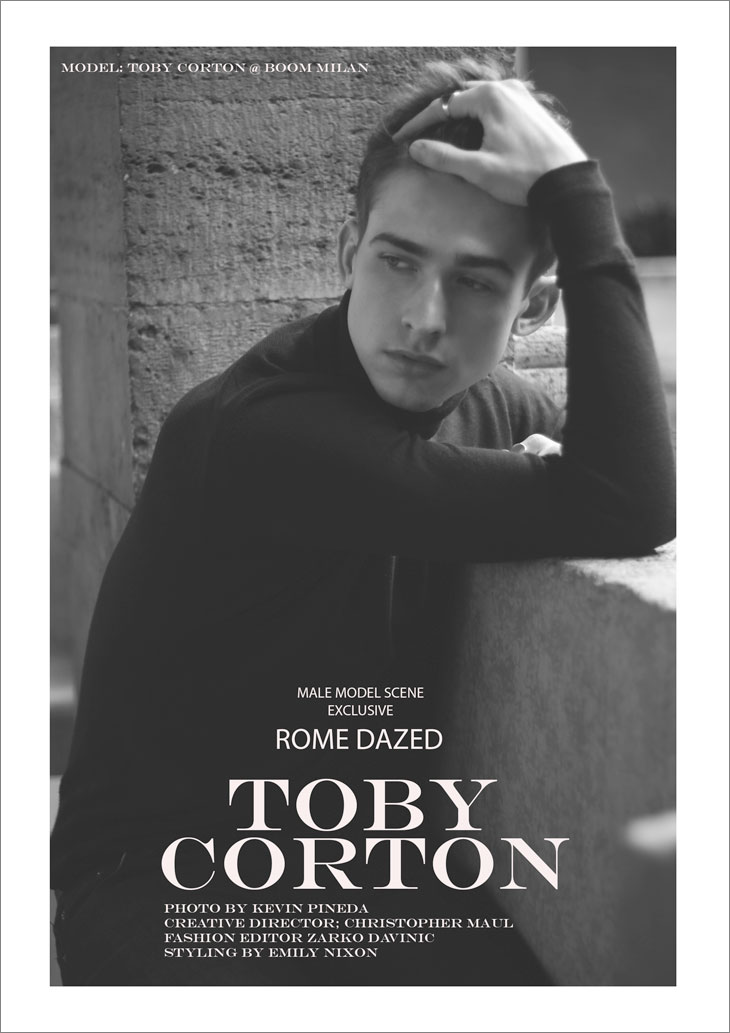 Toby Corton, born and bred in Hackney, this city boy has grown up with his finger firmly pressed on the pulse of all things London street style and even as a new face he has been wasting no time in making his presence known within the industry. After having signed to his mother agency Bookings Models in London, he was soon bitten by the travel bug and garnered representation in New York (ADAM NYC), Milan (Boom The Agency) and Tokyo and then begun working his swagger on the fashion week circuits with debuts for Malan Breton and Long Tran in NYC and for Jiwenbo in Milan. He hasn't merely set his sights on the runway though; after our Male Model Scene exclusive story and editorial for Carbon Copy to be released soon, the future is very exciting for this fresh face, indeed.
Did you thrust yourself upon the world of modelling or did it stumble upon you?
When I was 17 I shot a look book for a designer called Orschel-Read in London and I then walked for him during LFW. After that I focused on my studies at school but then in January this year he called me back into the fray to model again for the look book of his AW13 collection. After the pictures came through he said that I should seriously think about modelling and he pointed me in the direction of my agent Mark Rowley. I went to go see him in April whilst on holiday from university and he signed me there and then. Its been a bit of a whirlwind since.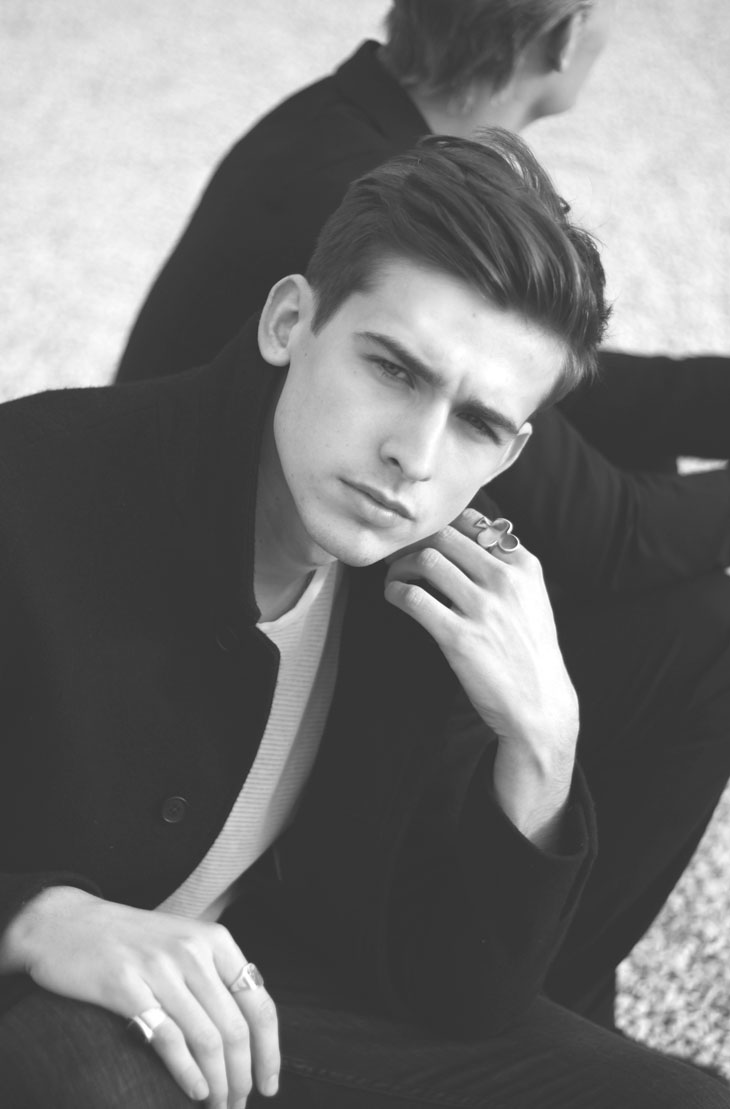 What do you think sets you apart from others amongst the crop of fresh faces of the season?
I'm really bad at self assessments, but I think its a combination of a few things. I'm pretty goofy, but I suppose that comes from being comfortable in myself. I don't mind looking like an idiot sometimes, but at the same time I'm very focused and I know where I want to be and by when. I like to think that I'm a driver not a passenger, without sounding too egotistical.
What have been some of the highlights of your modelling career to date?
The highlights? That's easy! The travelling, meeting some amazing people and making some friends for life! And of course, the madness of my first MFW walking in the Jiwenbo show.
Tell us about some of the lows of the day to day life of a model.
The waiting around! I like working at fast pace!
If you weren't a pretty young thing, how would you see yourself earning some dollar?
I'm not too sure what I would end up doing if I'm honest. There are so many things I'd like to do! It would probably be something within the media industry but at one point I was also pretty keen to be a chemical engineer as the idea of being a mad scientist always appealed to me. If all of that failed, probably Tesco.
Would you rather be incredibly handsome but stupid or be unbelievably intelligent but unattractive?
No brainer! Not literally… I'd choose brains over beauty everyday! This way if I was that bothered then hopefully the brains would have made me a bit of money and I could have surgery, but I don't think I'd be overly bothered.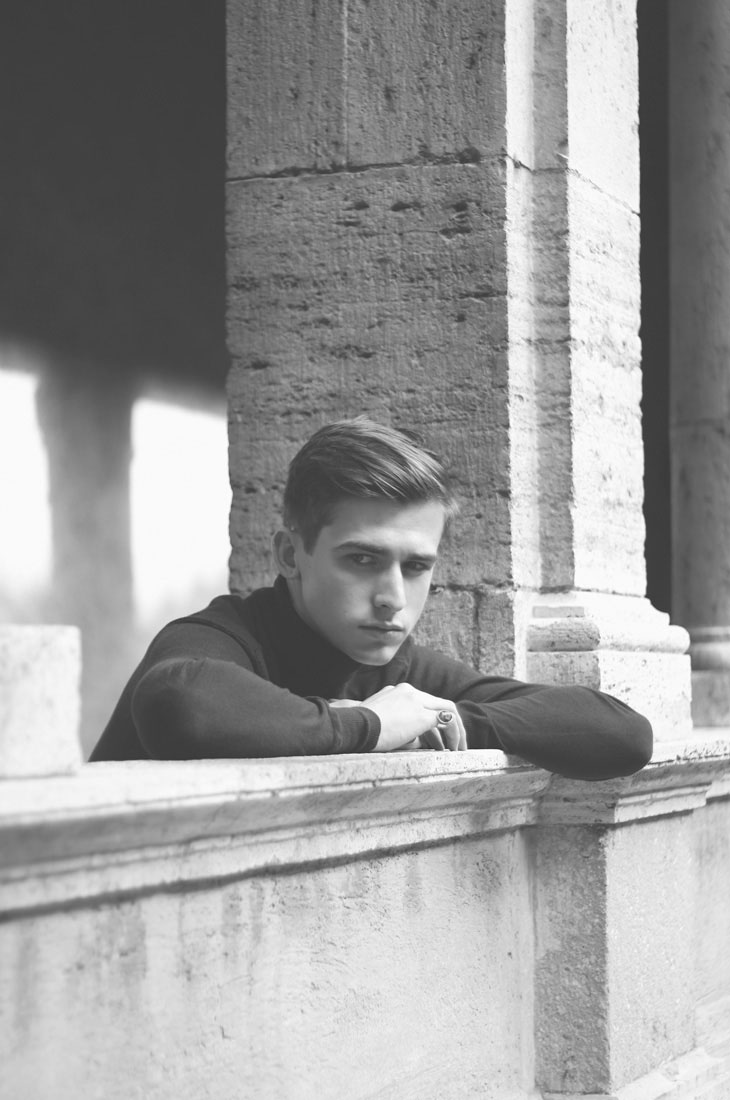 Would you rather be fluent in every language in the world or be able to play every musical instrument with perfection?
I'd have to speak every language. Even though I love music and singing, being able to communicate with everyone in the world would be insane! I'd definitely have some fun with it too! I'd pretend that I couldn't speak some languages and then wait for people to be rude about me before whipping out some Swahili.
Has your work as a model seen you travel much of the world and, if you could choose your next location, where would be next on your hit list?
There are too many places on my bucket list to just name one! However, I really am looking forward to modelling in Tokyo in the coming months.
Describe your sense of style in five words.
Neutral, dark, clean, classic an urbanised.
Who and what are you biggest style influences?
I love old photos of my grandad and my uncles wearing suits and big framed glasses, so my grandad when he was younger is definitely a big influence for me. I do love good tailoring mixed with the basics, though.
Would you say it is better to always be overdressed or undressed?
It's a difficult one. If I had to pick, I'd say overdressed. You're never gonna be turned away for being overdressed, right?
Hit us up with something random and unexpected about yourself.
Fact is, I'm a bit goofy and I'm always doing silly voices and impressions. I'm told my Voldemort is pretty good!
Special thanks to Christopher Maul | Photos Kevin Pineda