Breakthrough star MANU RIOS sits down with Editor ANA MARKOVIC for an exclusive interview, to talk about his love for music, personal style, social media and Lorde.
See more of our MMSCENE Magazine's October 2018  cover story starring Manu + read exclusively our interview with Manu below:

Who's Manu Rios?
I'm just a 19 year old guy who loves music, fashion, photography and art. My mission in life is to be a better person each day and immersing myself in my passions.
What was your mindset when you joined Instagram? How do you feel about being labeled as an influencer?
A friend recommended it to me because she knew that I liked photography, so I decided to create an account to share photos of my day to day life with my friends… nothing serious. I never thought that Instagram would play such an important part in my life. I'm super thankful for it. Am I really labeled as an influencer? I don't know if I like that word so much! I'm just happy to share my world with others.
So, with quite a few followers on insta and big following on YouTube, do you feel social responsibility towards them?
I don't believe that anyone should have an influence over other people because no one is perfect and we all make mistakes. Of course having a big following comes with responsibility but to a certain extent. I try to send a positive message and make people feel good about themselves.
Do you worry about disappointing them?
To be honest, yes, a little bit. Sometimes I'm not fully aware of how many people get a glimpse of my everyday life. That's where the fear of disappointing my followers comes from, or not being up to the task.
Do you ever feel pressure to keep your many social media followers updated?
There are times when I feel that if I don't share a lot of photos or videos that my followers will end up forgetting about me or that they will get bored or whatever. I prefer to share things that I am proud of because at the end of the day, this is the reason why I dedicate myself to this.
How often do you get recognized?
I would say quite often. It's still very surreal for me to go out and have people stop and ask me for a picture or tell me that they love what I do and that I inspire them. It's very humbling and something that I love and appreciate very much.
What's your favorite hashtag?
I don't usually use hashtags. If I ever do it is as a joke with my friends to laugh at something or because some campaign requires it.
You are passionate about recording music since the young age, do you plan to release your own music?
Yes, I'm working on it! I've been trying to find a sound and style that goes with me and with which I feel comfortable. It is a slow and long process, but totally necessary. Right now I'm in a place where I really know what I want to do and I can not wait to share it with the world.
Do you write songs?
Yes. I don't consider myself an expert but I'm learning and improving everyday. It's an incredible way to express what I feel inside. I sometimes also let my imagination guide me, as I haven't experienced everything yet. Really, the whole creative process is quite fun and challenging.
Describe your personal style?
I don't think I have a specific style but I try to keep everything minimalist and fresh. Lately I've taken some fashion risks by stepping out of my comfort zone but that's that. I don't want to have just one style, that's a little boring and monotonous.
Who is your favourite designer and brand at the moment?
For shoes and accessories I love Prada and Balenciaga, for being elegant and modern at the same time. For clothes, one of my favorite brands at the moment, is Urban Outfitters. I always find things that I like there.
One of many things that caught our attention on your instagram is "Raise boys and girls the same way" t-shirt.
I'm glad it caught your attention! I think it's vital and very important to use my platform and voice to send a message of equality and freedom for all. It's a long road and there are so many things to fight for – but if I can make a small difference I'm happy.
What does a typical day in your week look like?
I usually start my morning with a good work out so I have energy for the rest of the day. My afternoons are usually where I focus on my music, singing, playing the piano, guitar and composing. I also like to do regular stuff like watch  movies, series and hang out with my friends.Very chill. People think that all my days are super exciting and crazy, but it's not like that at all.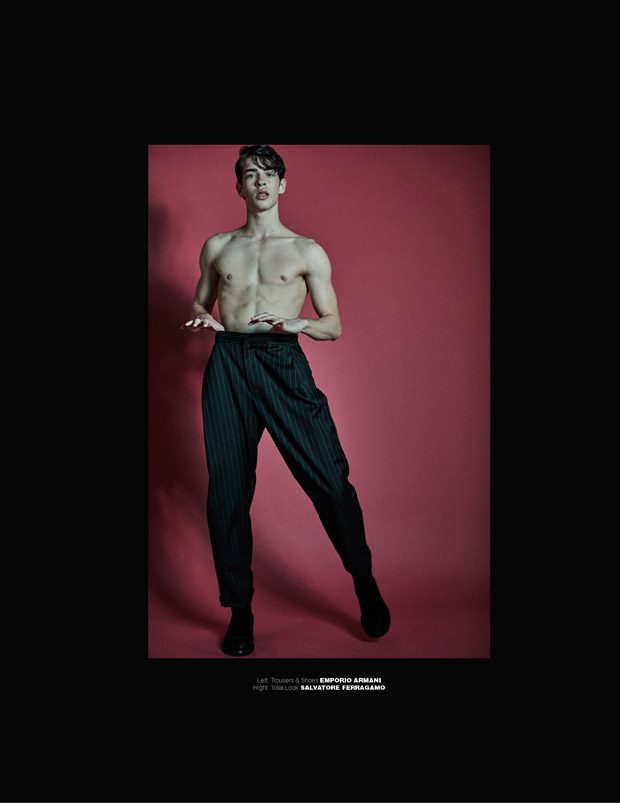 What surprising lessons have you learned along the way?
Don't trust everyone, keep your circle small, surround yourself with people who inspire you and really care about you and stay true to yourself. It's also important to have your ideas clear and have a lot of patience. Things take time… that's been the hardest thing for me to learn.
If you could ask anyone any question, who would you ask, and what?
Without a doubt: Lorde. She is one of my favorite artists and she inspires me so much both musically and personally. I would like to ask her about her vision on life, how she gets inspired, advice about the music industry… I think it would be very interesting. And of course, I would also like to ask her how to be so effortlessly cool like her [laughs].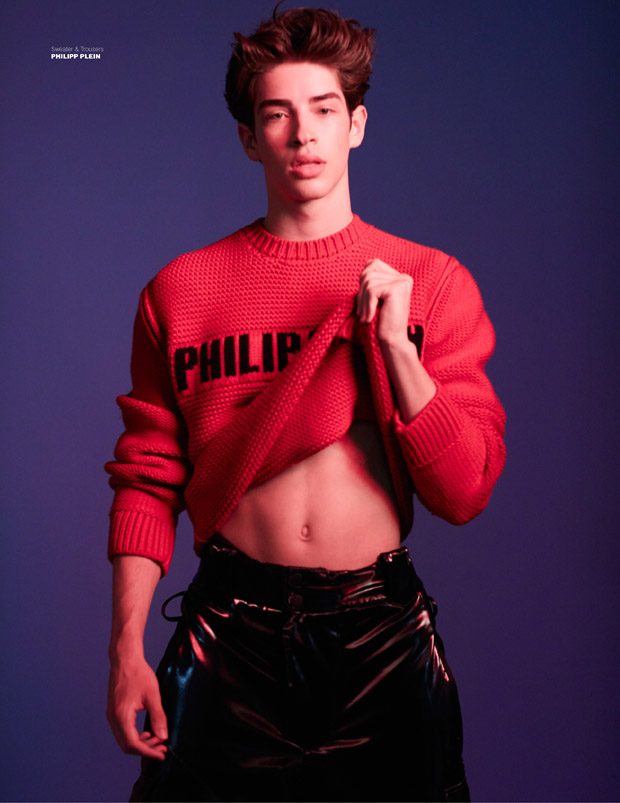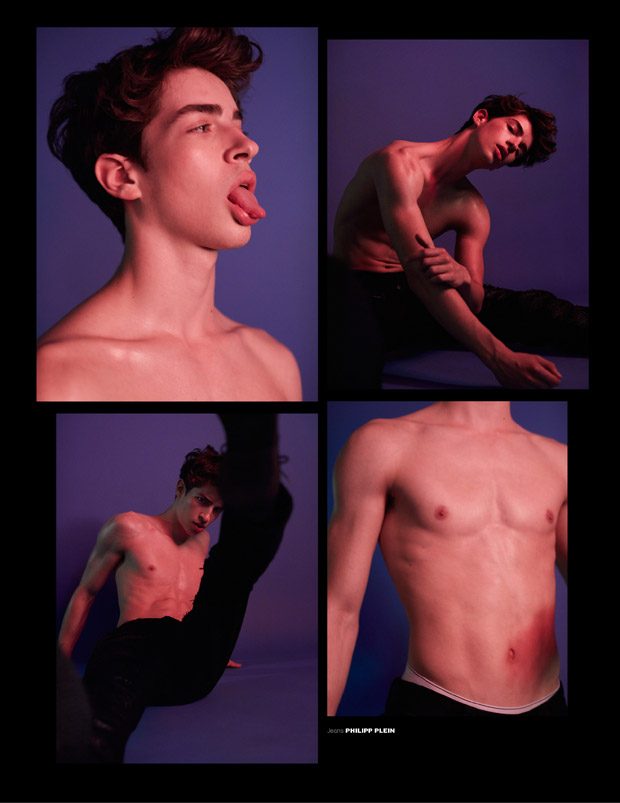 Do you ever get tired of social medias?
Yes. There are times when social media is too overwhelming and can impact you negatively. People on social media tend to show only the best parts of their lives or what they want you to see. It's always good to disconnect for a little bit and enjoy real life.
Your tip for taking best photo?
Definitely good lighting, be relaxed, make sure you know exactly what you want to express with the image and most importantly, have fun!
Keep up with Manu on You Tube and Instagram – @manurios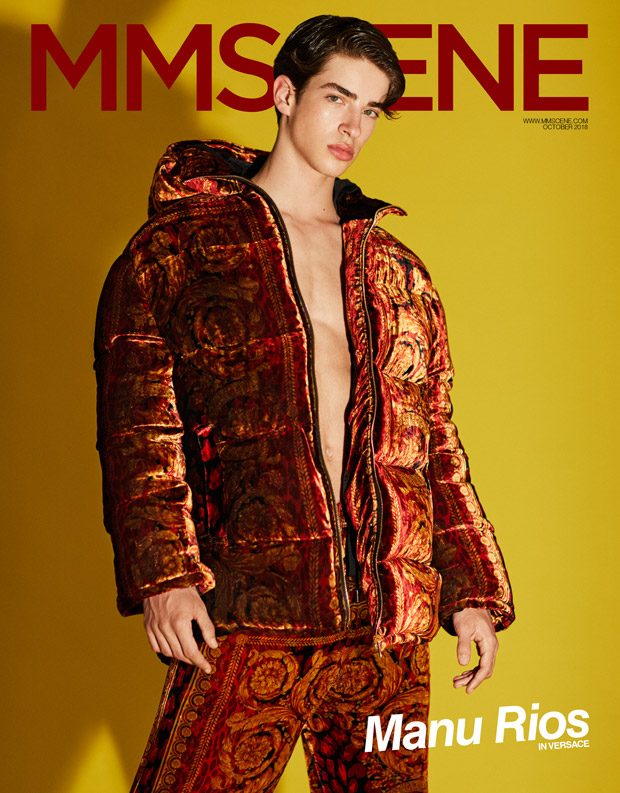 Model Manu Rios at Next Models Milan
Photographer Fabio Leidi – www.fabioleidi.com
Fashion Editor Emily Lee – www.emilylee.net
Grooming Valerio Sestito at Freelancer Artist Agency
Casting Director Zarko Davinic
Stylist Assistant Domenico Kang