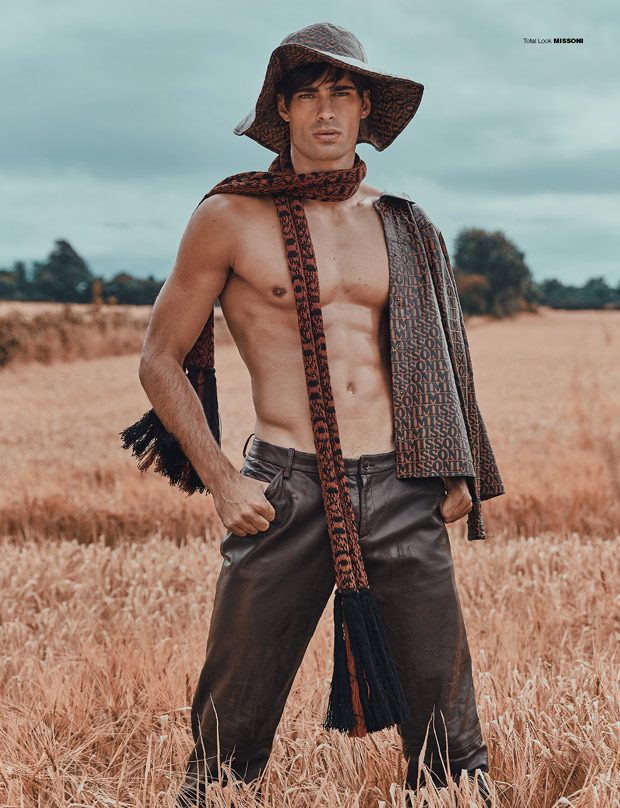 ELLIOT MEETEN takes our latest cover story with a stunning shoot captured by photographer Tom Buck on a very rainy day, even tho it might not seem so in our cover story. Meeten is one of the most promising faces in the modelling industry, with his career catapulting after landing a cover of Vogue Hommes, he's already a regular on top runways such as Giorgio Armani and Dolce & Gabbana to name a few.
Elliot sits down for an exclusive interview with our Editor ZARKO DAVINIC to talk about his beginnings as a model, beauty secrets and his workout routine. See more of the cover story + read our interview with Elliot below:
Who is Elliot Meeten?
I'm a 22 year old guy from Brighton & Hove, UK.
How were you discovered?
I was getting my haircut when I was 17 years old and I was told I should consider modelling by the hairdresser who was cutting my hair. So, I sent some natural photos of myself to a few London-based modelling agencies and I ended up signing with Models 1.
If you weren't a model what would you be?
I studied BSc Geography at University so I would probably be using that to work in either clean energy development or wildlife conservation.
Who are your favorite supermodels?
For me it's a close tie between David Gandy and Sean O'Pry.
Your dream modeling job?
I would love to book a Versace or Giorgio Armani fragrance campaign.
Who did you look up to when you were still new to modeling?
I looked up to Kit Butler and Trevor Signorino, and I still really look up to them today.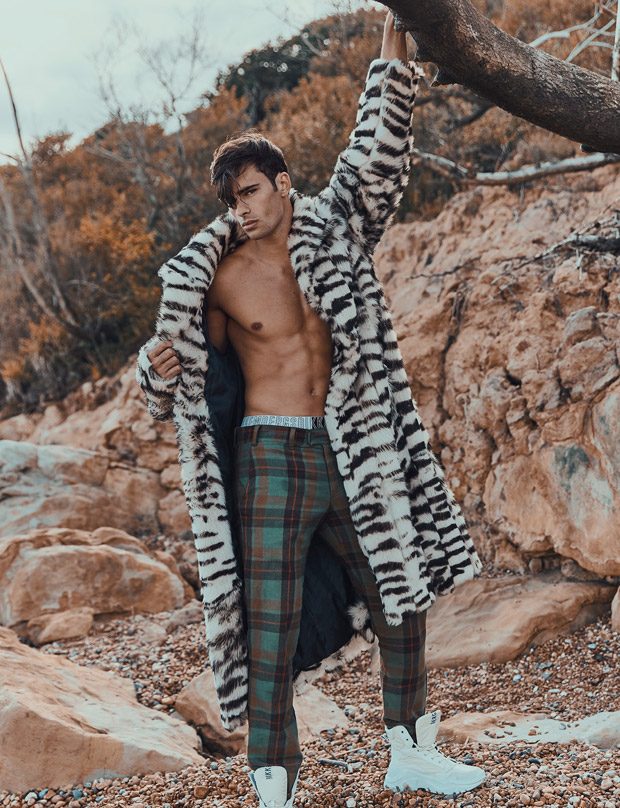 What have you learnt from the modelling industry?
I've learnt that the modelling industry can be quite ruthless. It's a competitive industry and you have to learnt to deal with rejection.
So, what advice could you give to a model starting their career?
I would advise a model who is just starting out to always have a back-up plan or alternative career just in case modeling doesn't work out.
What do you think is the best part about working in the fashion industry?
I guess the best part is traveling the world. I had never visited New York, Milan or Paris before I got into modelling and having the opportunity to experience those places was life changing.
Your tip for taking the best photo?
Find the right light. I love that "golden hour" light moment, just as the sun is setting in the evening.
What's your beauty secret or essential grooming routine?
I like to look after my skin by drinking plenty of water, trying to get 8 hours sleep every night, eating lots of vegetables, and avoiding dairy products. I exfoliate my face daily, and sometimes use mud face masks to rejuvenate my face. I avoid moisturiser because I have naturally oily skin.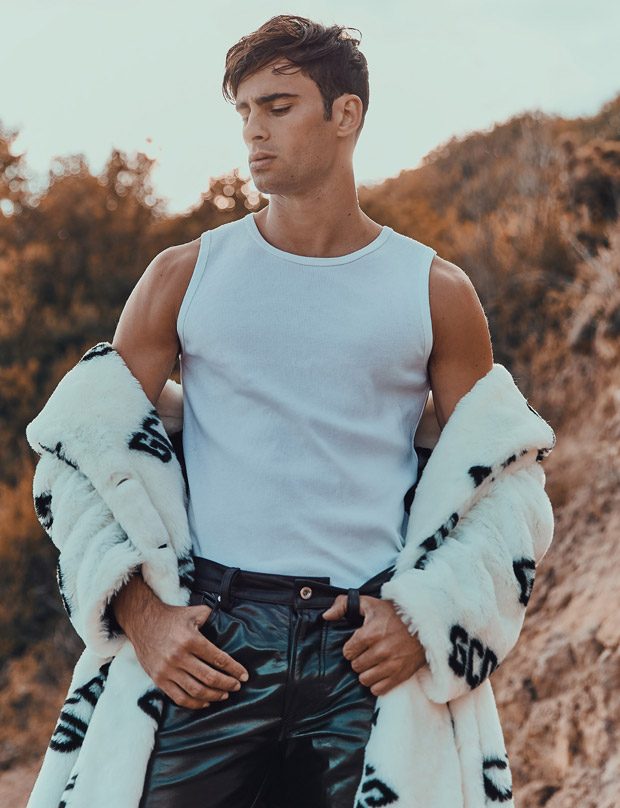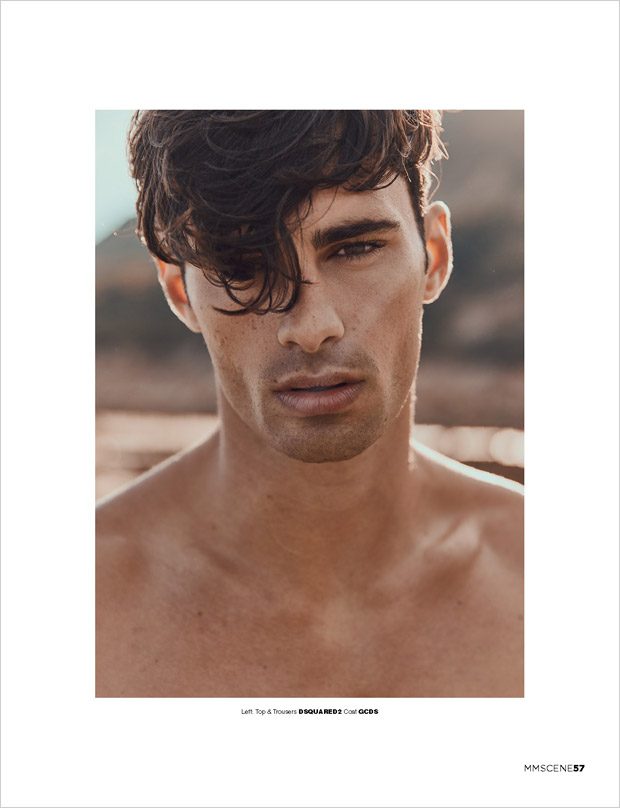 How does Elliot Meeten stay fit? What is your exercise regiment?
I train 5-6 days a week depending on my schedule. I sometimes train twice a day, with each session lasting for around 60-90 minutes. My training consists of a lot of cardio in the form of running and rowing and other functional movements performed at high intensity. I also do a lot of bodyweight movements, such as pull-ups and dips, and weightlifting for example barbell squats, clean and jerks, snatches. I also stretch thoroughly every day. When I'm back in my hometown, Brighton & Hove, UK, I also play golf once a week.
Describe your perfect day off when you are not modelling.
A nice lay in, a round of golf with my friends at a beautiful golf course, and then to a nice Thai restaurant in the evening with my girlfriend.
Keep up with Elliot on Instagram @elliotmeeten
Model: Elliot Meeten at Models 1
Grooming:  Lauren Griffin
Fashion Editor: Ben Adams – www.benadamslondon.uk
Photographer: Tom Buck – www.tombuckphotography.co.uk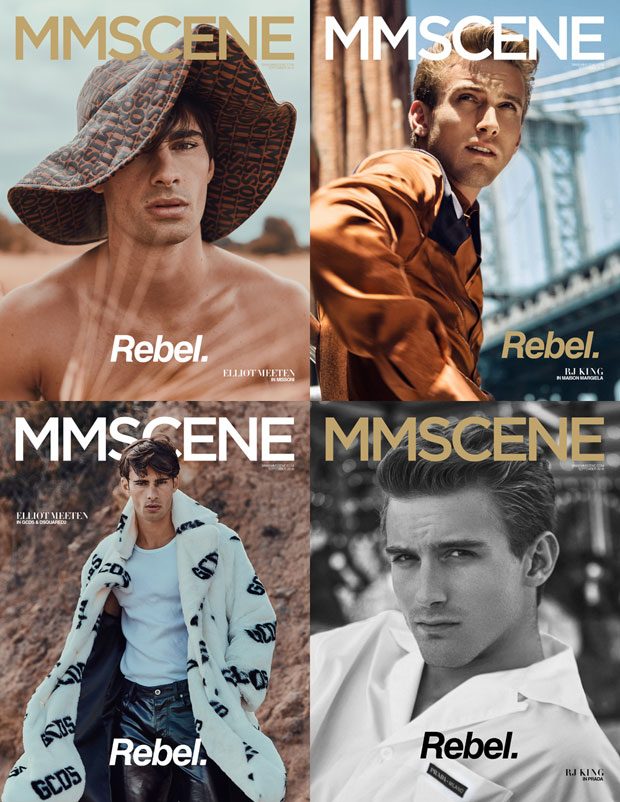 Originally published in MMSCENE Issue 025 – available now in print & digital.