Pawel Bednarek by Eylül Ezik for MALE MODEL SCENE
|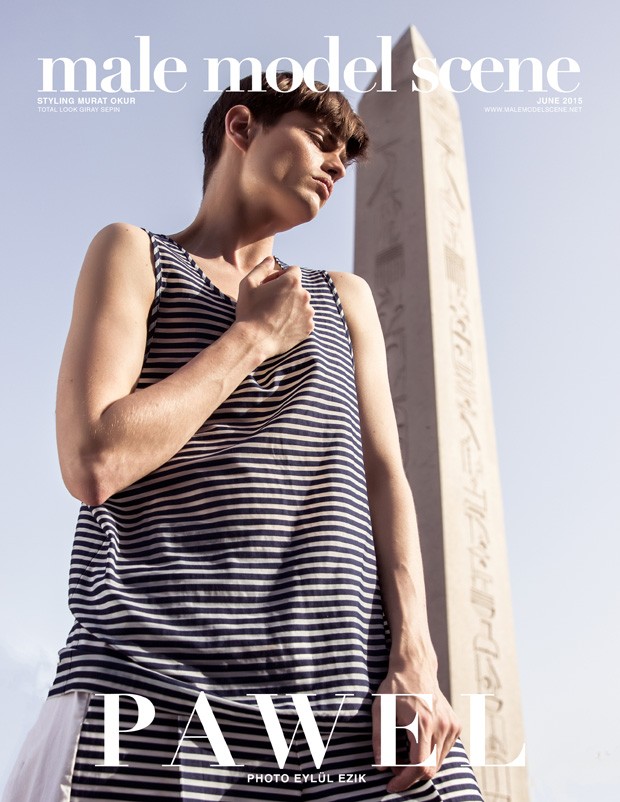 Everlasting Neptune story captured exclusively for Male Model Scene editorials by photographer Eylül Ezik with top model Pawel Bednarek clad in pieces from Giray Sepin spring summer 2015 collection. The styling and the story are courtesy of Murat Okur.
Tradition is shaped in its environment that is a typical way of existence. There is no difference between Hellenistic relics and Californian surfers in terms of taking a reference. Now the trend is that to be able to create a style by blending our roots with the reality of modern times under the lights of changing captions of the fashion. The designs that combines both feminine and masculine forms in minimum mutuality bring ergonomics to our lives. It is possible to be the God of sea, Neptune, who welcomes the wind with the well-shaped molds, just with a style. May be the charm of charisma and personal elegance is in the effortless chicness of the faded sunlight .
Make up handled by makeup artist Ahu Aydemir. Assistants Verda Bingöl & Orhan Kurulan. Bednarek is represented by New Models Agency in Turkey.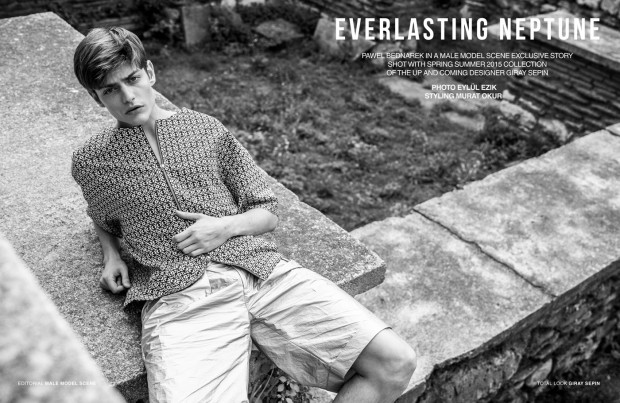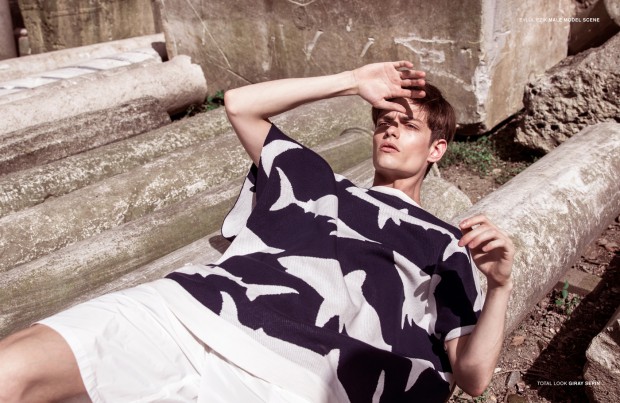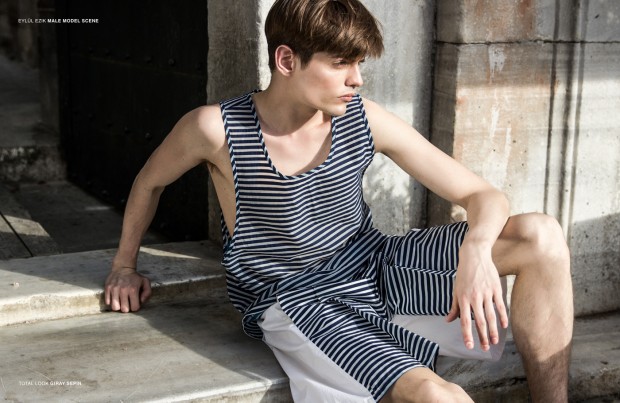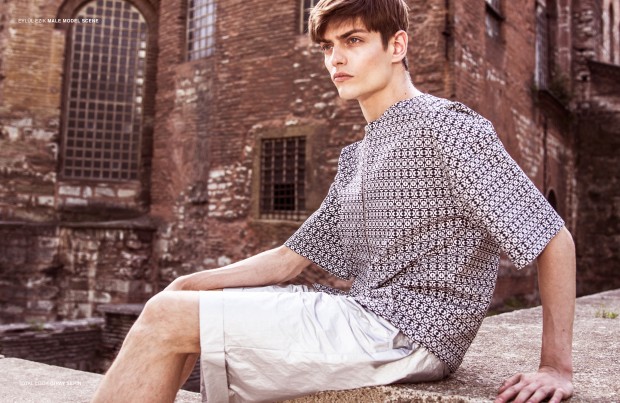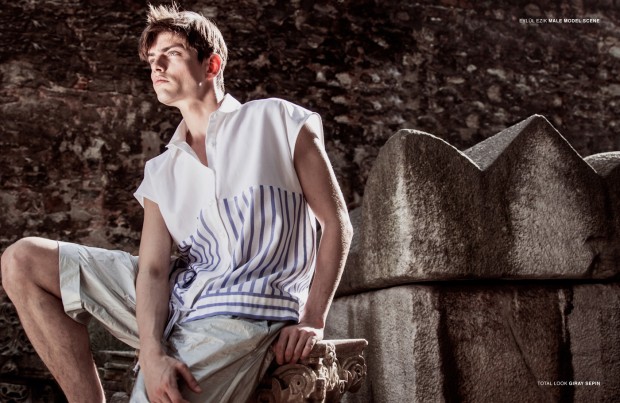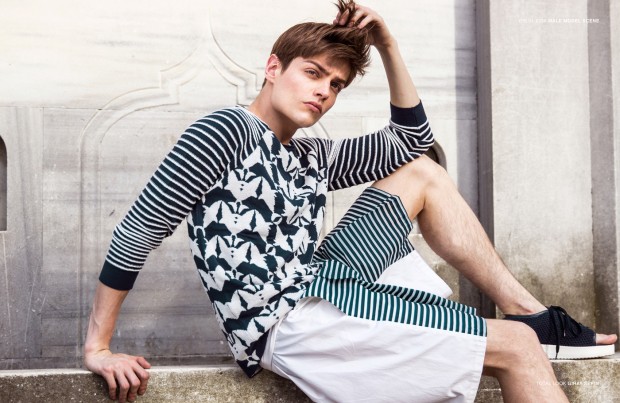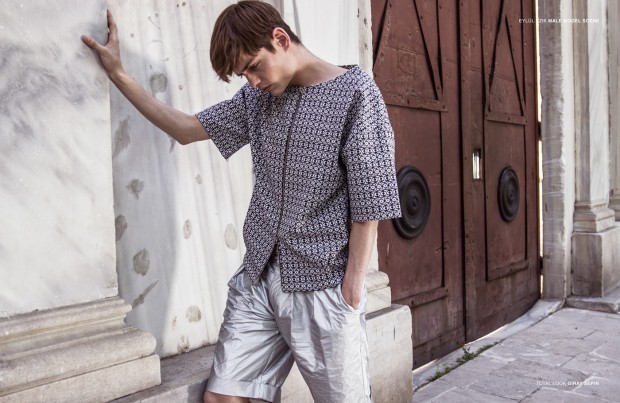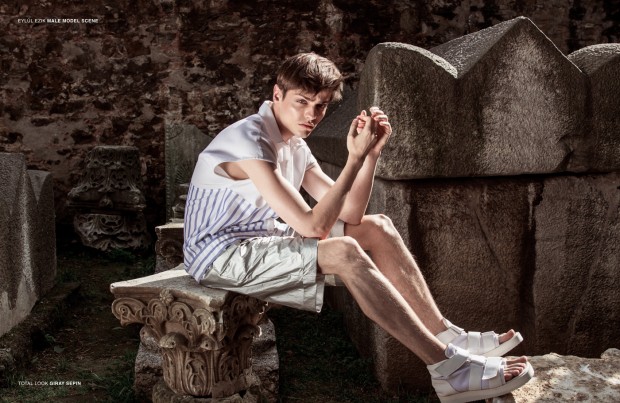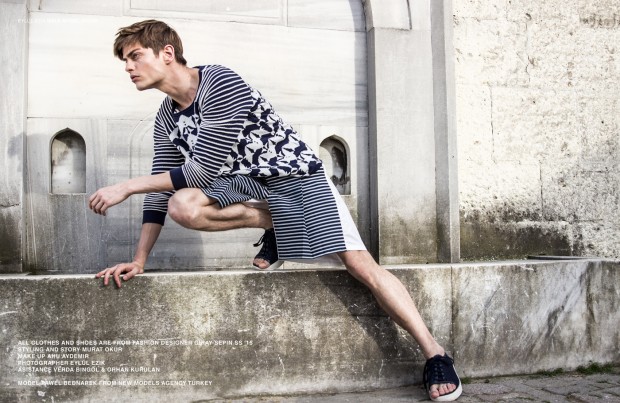 For moreof Eylül Ezik's work log on to www.eylulezik.com.