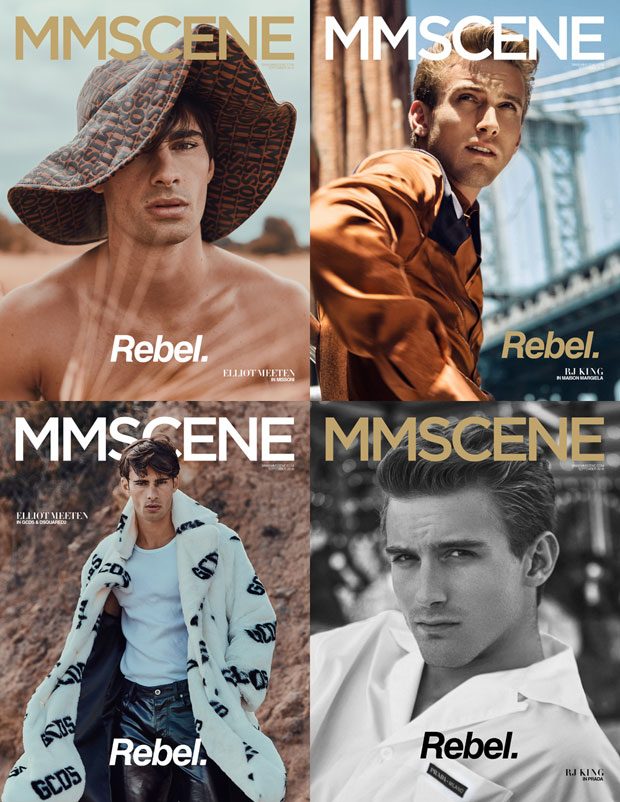 To venture into the new season with MMSCENE magazine we prepared two cover stories, one shot in New York other on a British seaside. Our cover stars top models Elliot Meeten and RJ King and the success they have in their careers truly represent the positive change of the menswear fashion industry. RJ teamed up with our in-house photographer and Art Director Igor Cvoro for an elegant shoot in New York, while Elliot was photographed by Tom Buck.
Scroll down to discover more of MMSCENE Magazine Issue 025: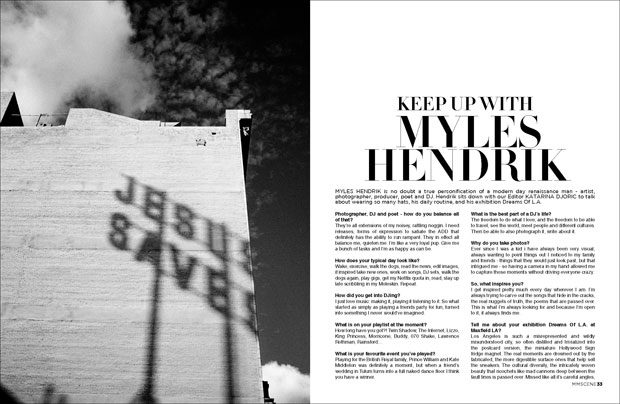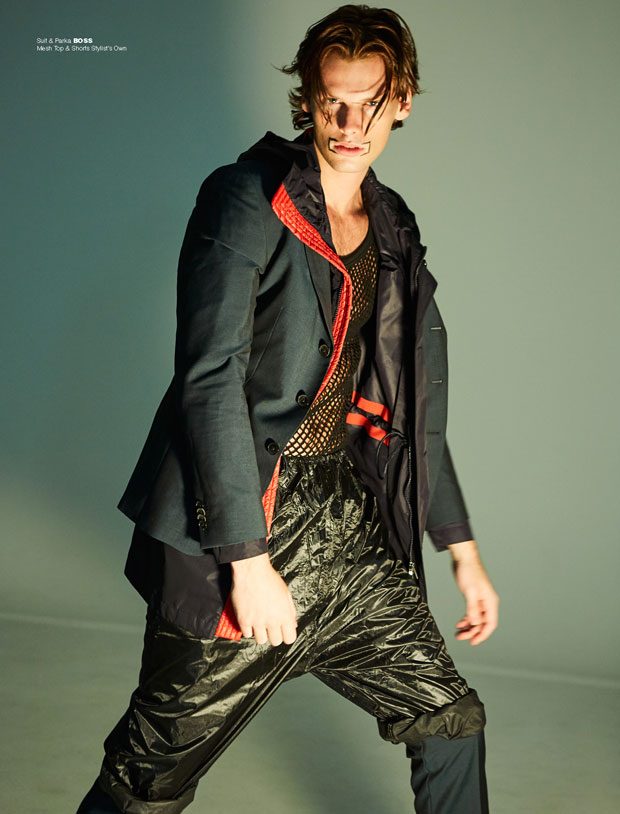 In addition to our two cover stories fashion pages of the new issue were shaped by Randolph Tan who with an apocalypse inspiration shaped his latest project with the talented photographer Mun Kong. Furthemore the talented Hadar Pitchon contributes his first MMSCENE shoot styled by Nicholas Mackinon with the breakthrough star of the modeling scene model Jordun Love. Our editor Katarina Djoric travels to Paris to style a shoot with another new star on the scene, model Ali Latif who took the streets of Paris for a shoot photographed by Danilo Pavlovic. Ali also sits down for an exclusive interview to talk his beginnings from getting scouted working as a baker to becoming a face of brands such as Versace and Coach.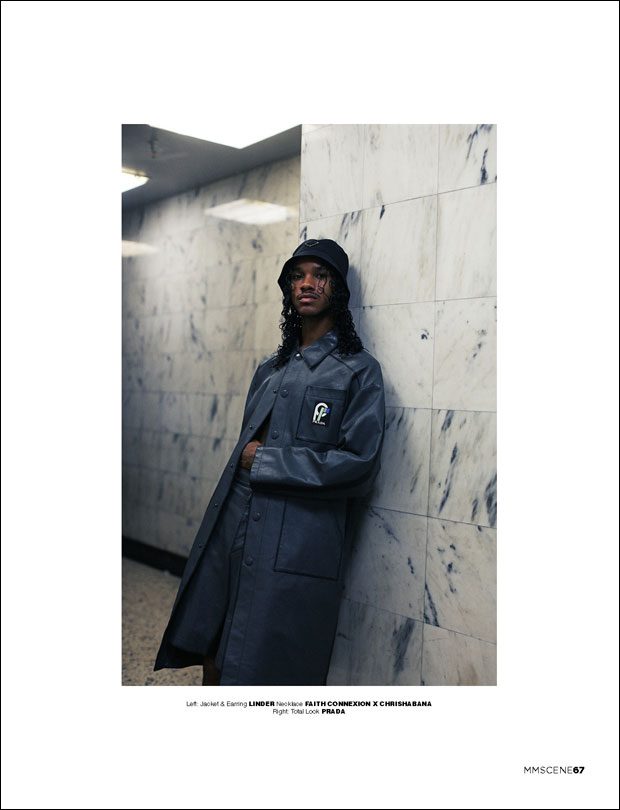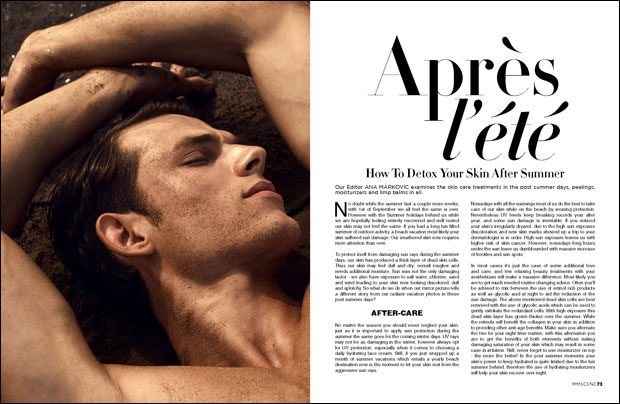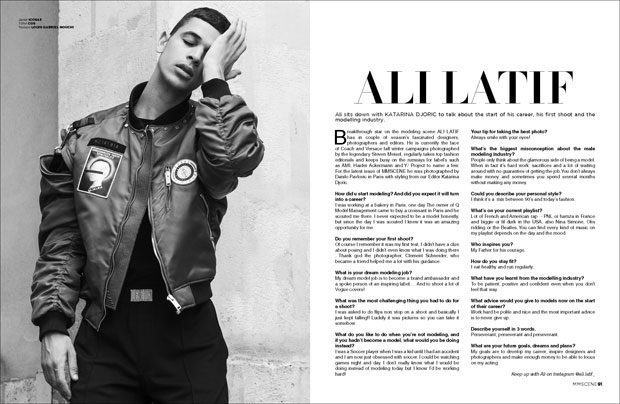 Elsewhere in the issue I tried to reflect on the changes in the modeling industry, with French law decrees coming in effect in October 2017. At the same time I tried to find how much of a change did the modeling industry actually make. While reflecting if the position of a male model industry changed for better or worse in the last year. With the summer winding down our editor Ana Markovic goes into the skin care territory, discussing the best post-summer moisturizers routines and more.
Finally, we had the honor to sit down for an exclusive interview with artist Myles Hendrik, who works as a DJ, poet, producer and a photographer.
Contributing Photographers Giuseppe Attanasio, Mun Kong, Tom Buck, Hadar Pitchon, Kari Jay, Danilo Pavlovic
Contributing Stylists: Odile Iturraspe, Ben Adams, Nicholas Mackinnon
Models RJ King,  Jack Welstead, Elliot Meeten, Jordun Love, Adrian Sotiris, Ali Latif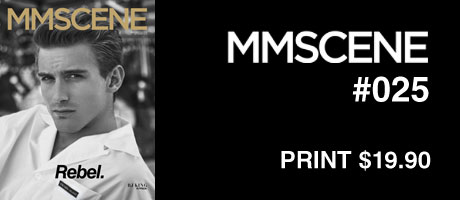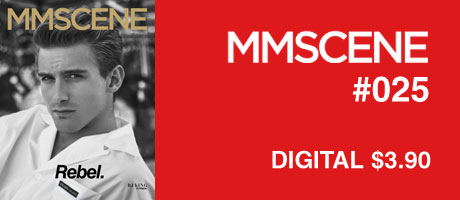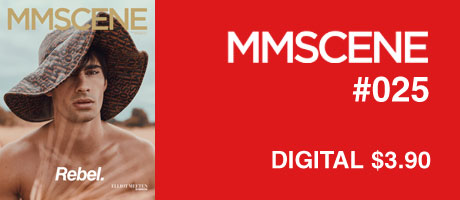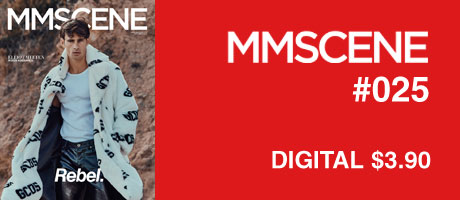 (subscribe by October 1st and get Issue 25 + 10 more new issues sent to your inbox)