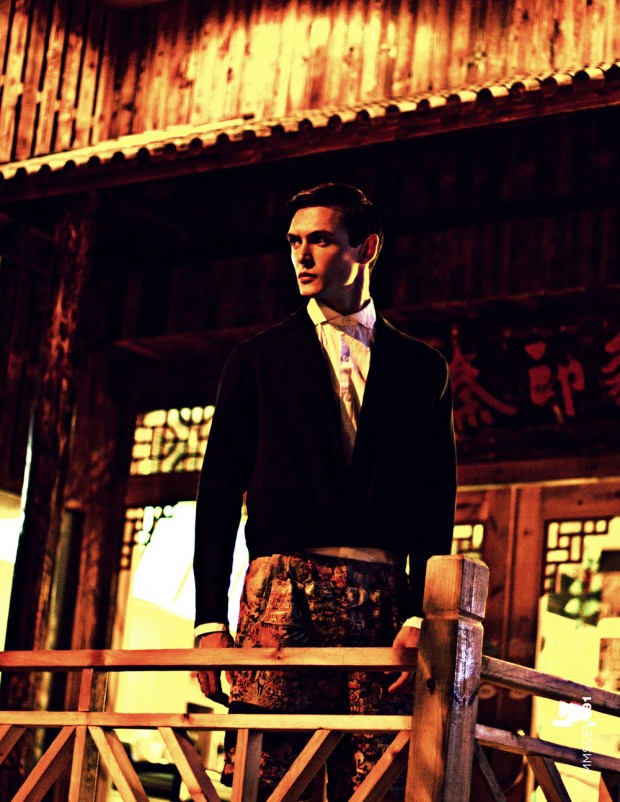 For MMSCENE Magazine January 2016 edition (out now print + digital) the promising Russian Model Soslan Kharebov sits down for a chat with us accompanying his shoot by the talented Clauss Castro featuring hair styling and makeup by Alberes Farias . Soslan was photographed in Shanghai.
Soslan Kharebov is represented by SCOUTING ONE by Jon Viange, Karin Models in Paris, SOUL in Shanghai as well as ONE Management in New York.
Read our conversation with Soslan and find more of his shoot by Clauss Casto after the jump: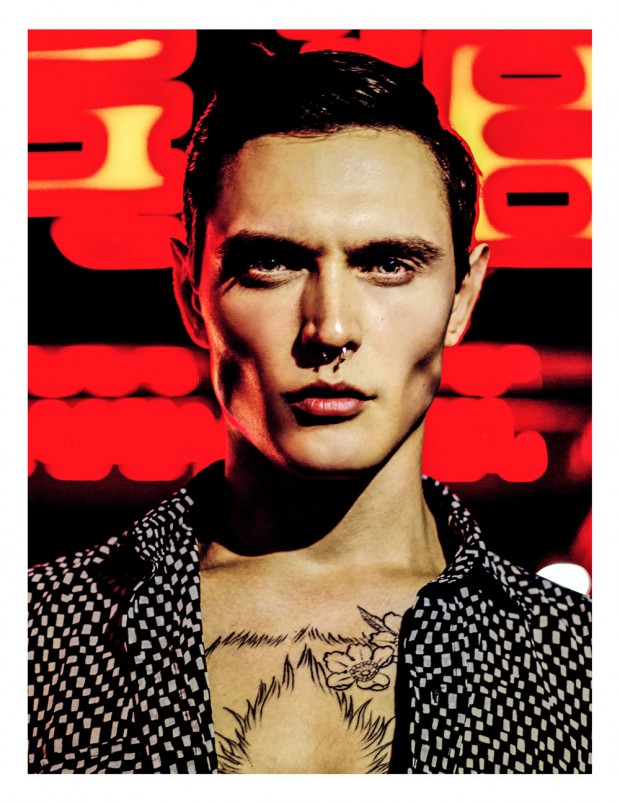 How were you discovered?
Five years ago I was walking at the shopping mall and bumped into a scouting agent who asked me if I would like to be a model . So I gave it a go, then I started booking jobs and falling in love with this fashion world.
If you weren't a model what would you be?
Moste definitely I would be a chef, I love to create crazy dishes, I like to mix my culinary skills and create something unexpected with already familiar recipes. Sometimes those might look weird, but it's important for the food to taste amazing!
Your personal passion or hidden talents?
I love extreme sports such as extreme bicycling, been enjoying it ever since I was a child. I hope one day I'll have more time for it.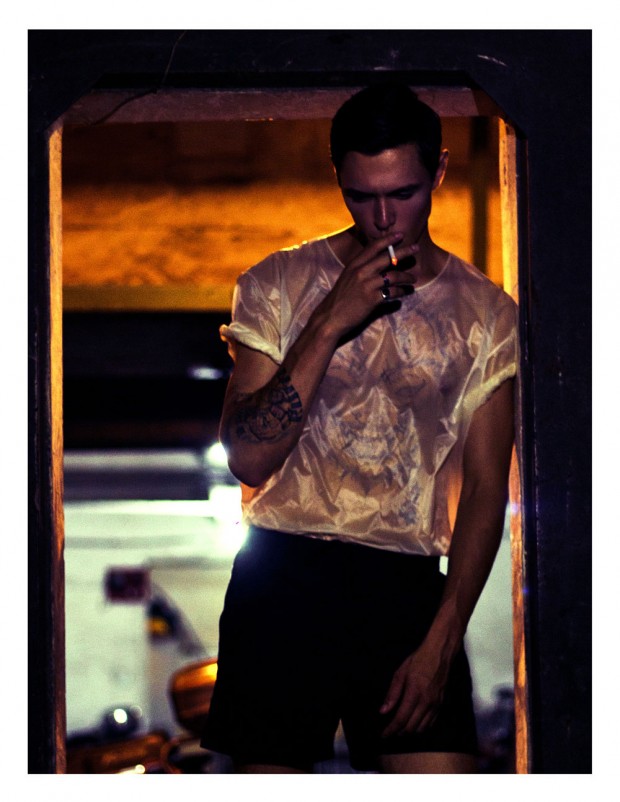 What are you up to these days besides modelling?
When I am free I am mostly spending time with my family and pats, I have a cat and a dog and they are both like my children. They sure get a lot of my time.
Which cities do you spend the most time in?
Going back through all of my modeling seasons I have spent most of my time in Shanghai, I am completely in love with this city. Spent also a lot of time in Beijing where every visit is like going there for the first time, I also love working in Paris you just can't get enough of it.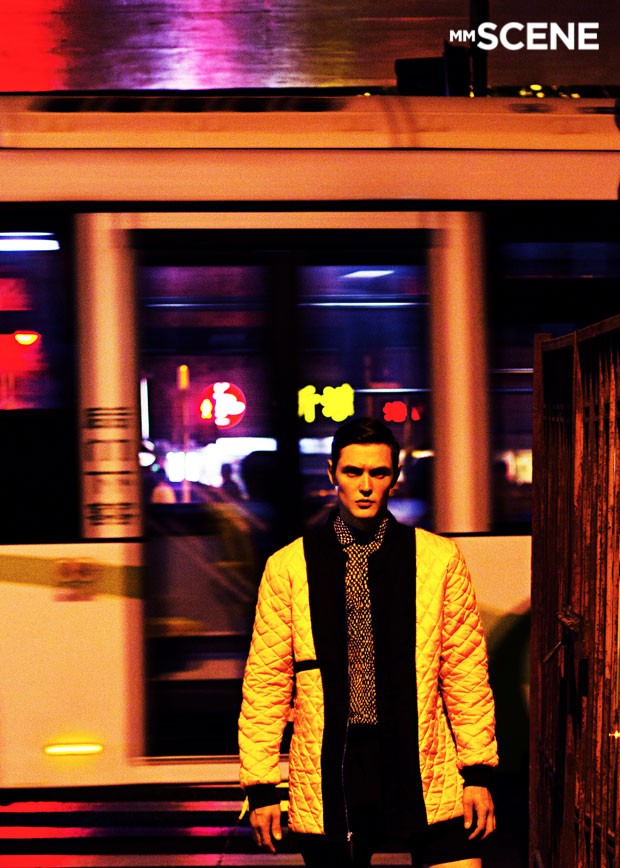 What have you learnt from the modelling industry?
I learned that beauty really is not all. I also tried to learn some of the language in each country I spent my time in, as well as gather some of the local culinary skill so one they I can use it when I become a chef.
Did becoming a model change your life in any way?
Yes, quite a bit! Just the traveling alone around the world made me grow up as a human being, I also learned a lot more about myself. Most importantly I meet people who inspired me. Thank god I took on this journey, I am having some of the best moments of my life.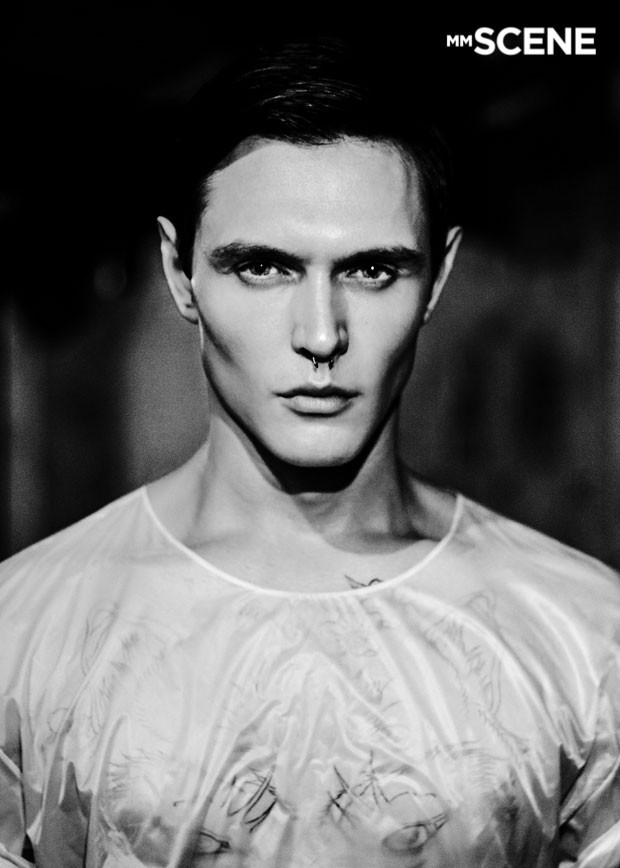 What's no fun?
People killing each other for some stupid reasons. Now it just looks like everything is getting worse, I really do not know what is going on with those people!
Who's your favorite Supermodel?
Hands down, Jimmy Q!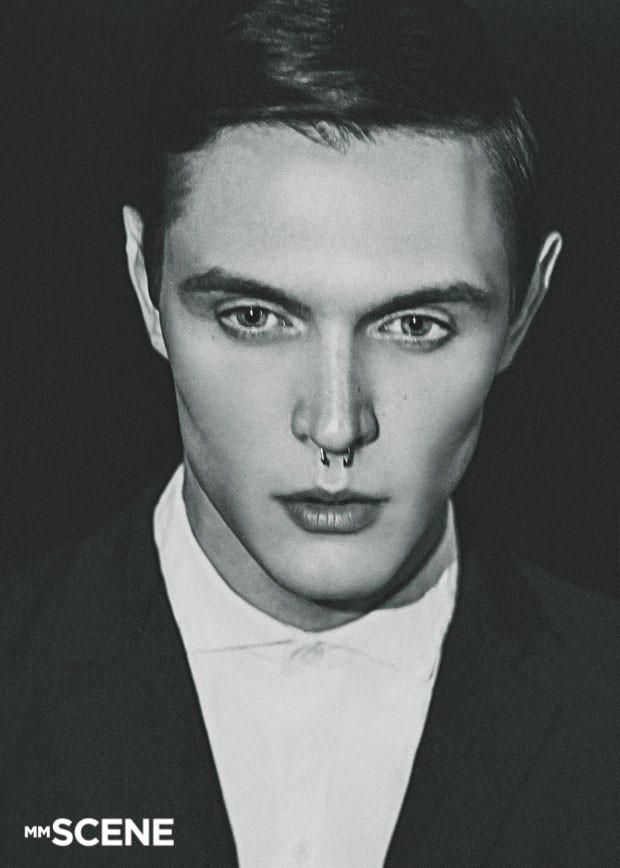 Favorite movie?
I have a few favourites, but the move Australia is the one I could watch over and over again.
Your Dream modeling Job?
Becoming the face of a Dior Homme Campaign.
What's your beauty secret or essential grooming routine?
Sleep well, eat well . And of course wear lot of sunscreen!
What is your downtime like?
Cooking my favorite dish (stroganoff), watching movies and spending time with my girlfriend.
What do you enjoy the most in life?
Travelling around the world, meeting people from all over. That is what I call priceless.
Name three places that you want to travel to.
Australia, I dream of that, USA, and I think it would be interesting to go to Cuba.
A quote that sums you up:
To strive , to seek, to find and not to yield. – Alfred Lord Tennyson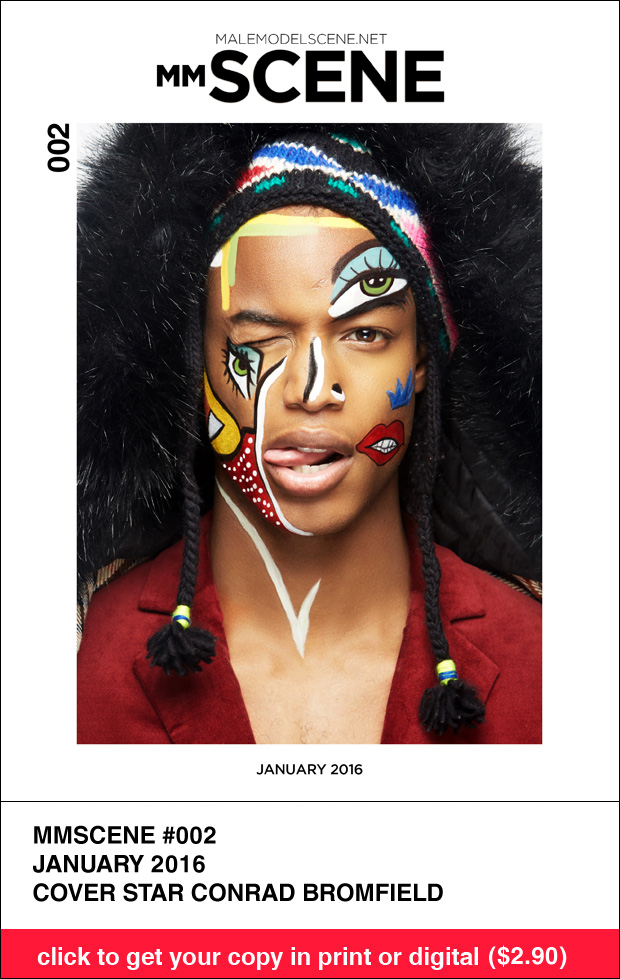 Follow Clauss for more of his photography as well as modelling work @clausscastro