Troye Sivan is the Cover Boy of GQ Australia May 2018 Issue
|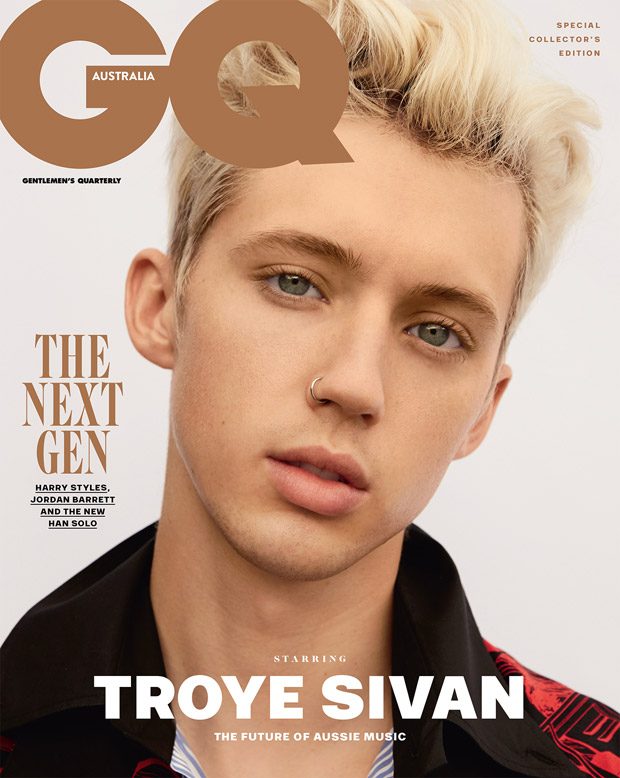 GQ Australia enlists Troye Sivan to star in the cover story of their May 2018 edition captured by fashion photographer Jesse Lizotte. In charge of styling was Olivia Harding, who for the session selected looks from top brands such as Prada, Calvin Klein, Burberry, and Gosha Rubchinskiy. Grooming is work of Alan White.
"I don't even know the person I would be without the internet. Growing up in Perth and feeling so far away from the rest of the world, I needed the internet to survive. Obviously, there are crazy people on there, but one of the positive things is that it makes the world so much smaller. You can meet your first gay friend online, and it can change the way you see gay people. That's making for a more empathetic society." – Troye for GQ Australia on internet.
"A lot of the bad press doesn't make sense to me, Taylor Swift has always been really lovely to me – super-kind and generous. We have hung out only a couple of times, but she's just been so open and forthcoming and answered all my questions, because I'm always really interested in what it's like to be Taylor Swift." Troye for GQ Australia on bad press & Taylor Swift.