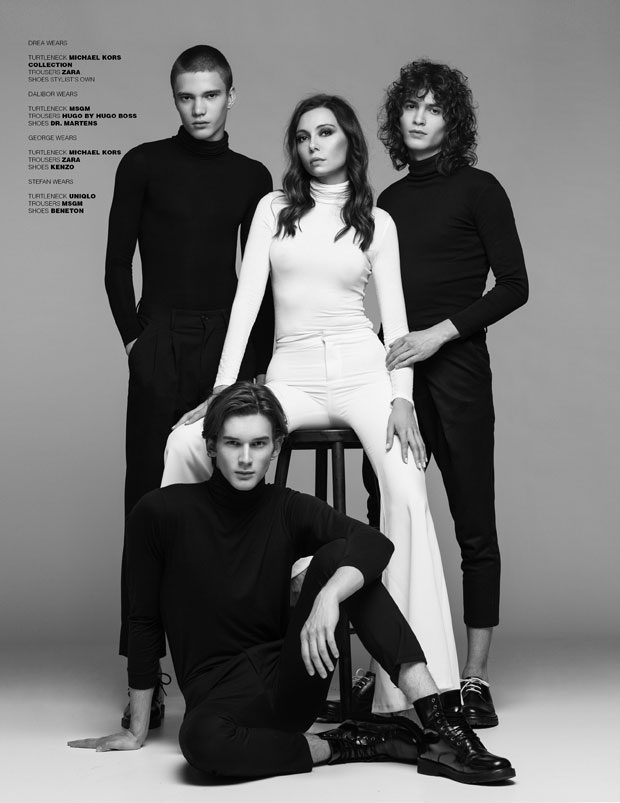 For the latest issue of MMSCENE Magazine we sit down with the inspiring DREA VUJOVIC, a Canadian who after a successful modelling career, moved to Europe to start one of the most successful young agencies. Drea, currently based in Belgrade, talks with our Editor ZARKO DAVINIC to talk about the beginnings of Drea Model Placement, makings of a good fashion model and social media.
Scroll down for the exclusive interview as well as the shoot.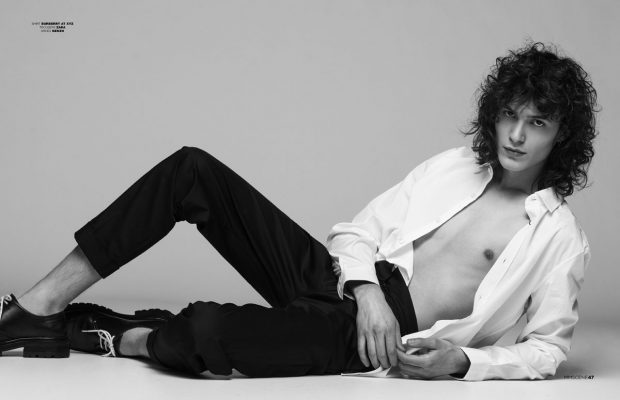 When and how did you get interested in the modelling industry?
I wouldn't say that I was ever interested in modeling as I had big dreams of becoming a professional basketball player. Those dreams quickly went downhill when I realized that the only talent I had was my height. At the age of 15, I was discovered by a model scout when I was shopping at the mall with my mom. The scout stopped us and wouldn't let us leave until we agreed to go to New York. I had a small start there and then signed with a big agency in Toronto, Canada. Modeling opened up a whole new world to me and gave me the kind of opportunities people dream of. I ended up modeling for over a decade all over the world before starting my agency, Drea Model Placement, in 2014.
You have a successful career of a fashion model at what stage did you know you can also take a role of a mother agent?
Thank you! Modeling was one of the best experiences of my life. I always knew I wanted to be a mother agent but I never knew when and where this adventure would begin. It probably all started when I was cast to star in the first season of Project Runway Canada, hosted by supermodel Iman. I made it to the finals with my designer and I was known as the model with the best runway walk. After the show aired, my agent asked me to teach some of her new faces how to walk the walk. I didn't even know I could teach someone to walk, but I did and the results were astonishing. The models I taught booked huge shows like Prada, Louis Vuitton, Chanel etc. Soon after, all the agencies started calling me and I would become the most sought after runway coach in North America. The next natural step was to start my own modeling agency. I strongly believe that you don't always make decisions in life but that life makes decisions for you. Everything happened for a reason and I couldn't be happier than I am today.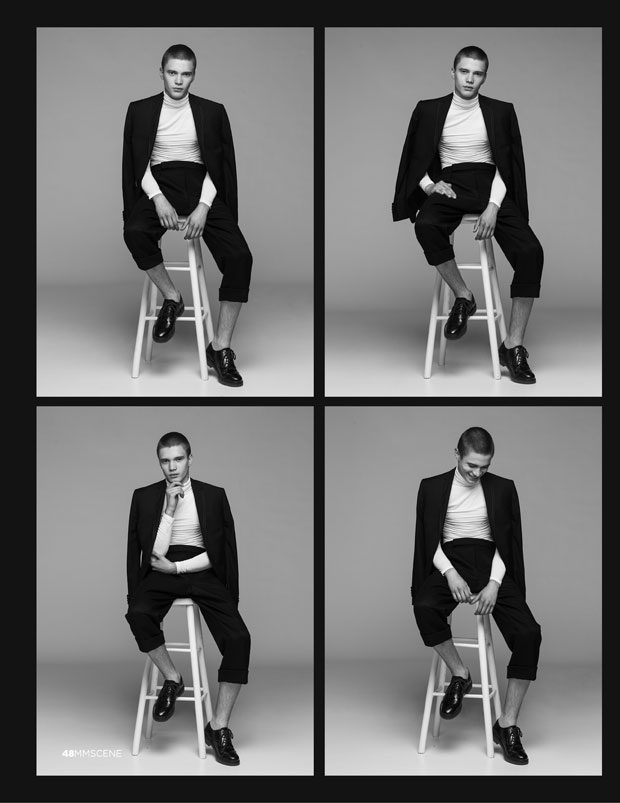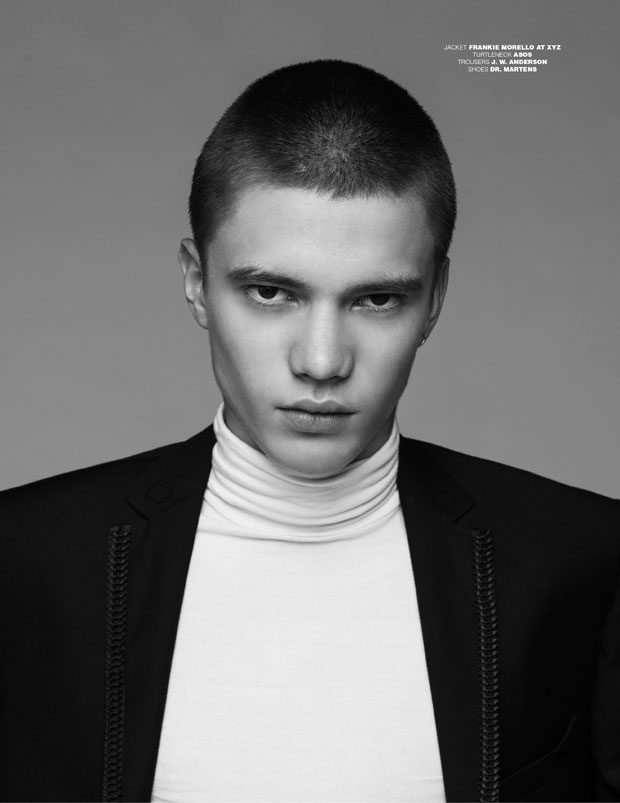 You scouted some of your most successful models by simply spotting them on the street, what is the first thing you notice in a future model?
I scout my models where no one would ever imagine looking, such as public transit, dirty underground clubs and my biggest star I scouted on my very own street. There are certain physical attributes I notice first such as height, a natural and healthy body, clear skin and nice teeth. Then comes that x-factor, which is the most important. A pretty face is a pretty face but having that x-factor or right attitude and personality is what gives my models their edge.
From your own experience as a fashion model and now as a mother agent, what would you say is the quality of a good fashion model?
A good fashion model has to be as natural as possible in both looks and personality. This has always been the number one rule. A "great," fashion model has to be able to do it all: have perfect digitals, walk the big shows, do the big campaigns, have a face beautiful enough for a cosmetics campaign and the most important, a rememberable and positive personality. A model has to be someone who photographers, designers, makeup artists and hair stylists want to spend a full day on set with over and over again. Additionally, having the right mother agency and worldwide representation are key in launching a model's career in the right direction.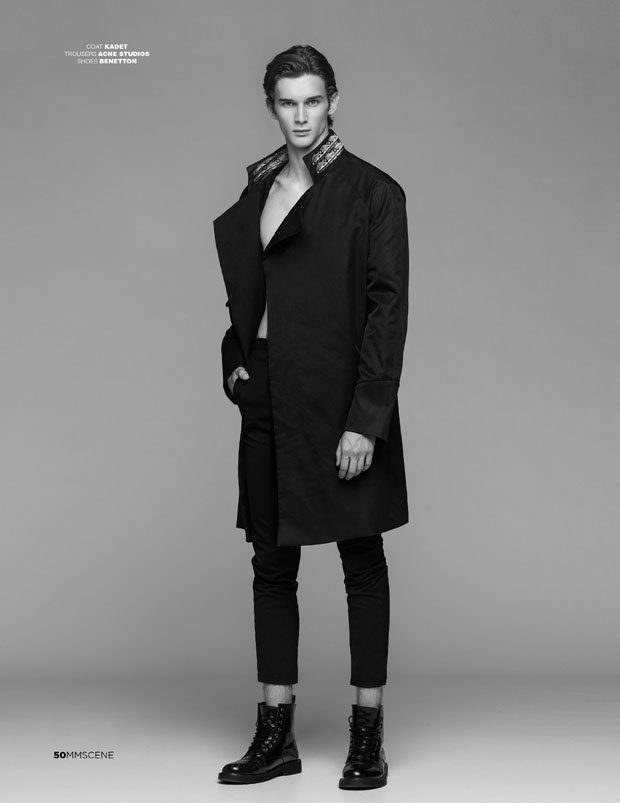 While signing new faces, how important do you believe the social media is? Do you look for new faces online as well?
Oh this question gives me mixed feelings because social media can be your best friend and/or your worst enemy. For my agency, social media is very important when I'm both presenting a new face and sharing the great work my models are doing. I remember posting a digital of one of my models and within minutes receiving messages and calls from photographers and agencies around the world.
For my models, I monitor what they post as much as I can. You never know who is watching and one wrong post can ruin it all. I teach my models how to use their social media as a business tool and to remain a bit mysterious. I find oversharing kind of annoying. I don't usually look for new faces online because of all the filters and apps people use today. Call me old fashioned but I like to get outside and scout my models with my own eyes.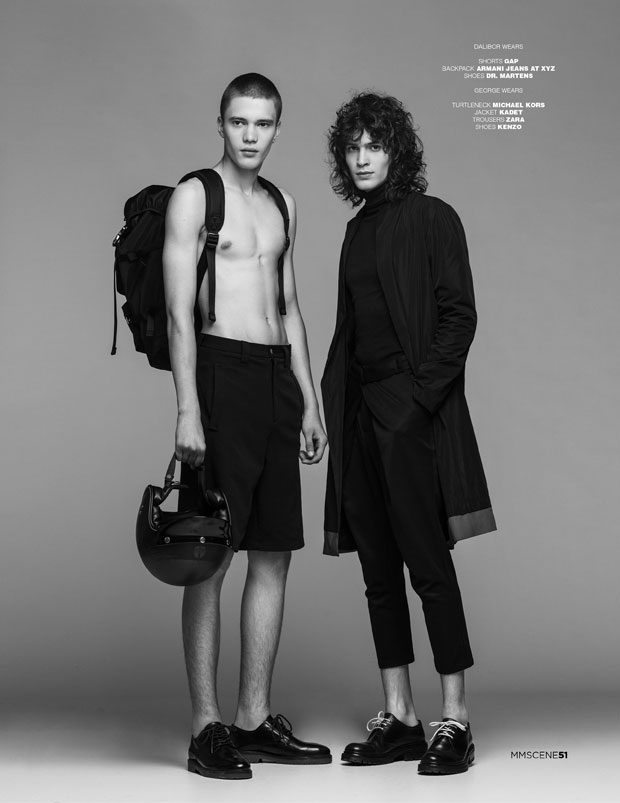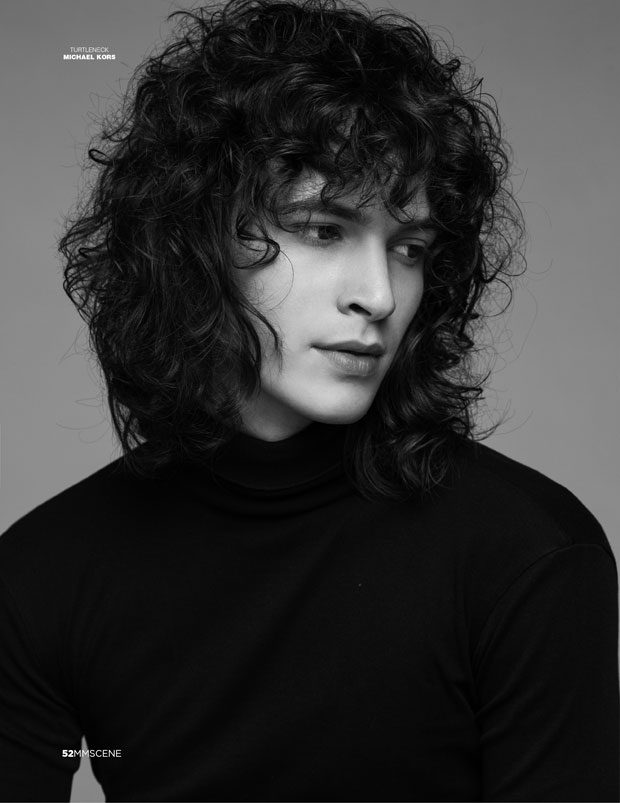 How proud are you when you see your fresh faces on the runway for the first time?
There is really no better feeling! If I can't attend the show, I'm anxiously sitting and watching the livestream. As soon as my model hits the runway I'm overwhlemed with emotions (usually screaming louder than a crazy sports fan) and a flashback film starts playing in my head, beginning with the first day I scouted them.
One of your biggest stars in one year booked an exclusive campaign deal with Saint Laurent, starting his career at 16, what is your stand on under age models working in the industry?
Of course, a child needs to be a child and laws need to be respected. I don't think a model should start before the age of 16 and top agencies won't sign anyone until then anyway. If there is potential in someone who is younger, it's only a plus for me as I have more time to develop them into models and teach both them and their parents all about the industry.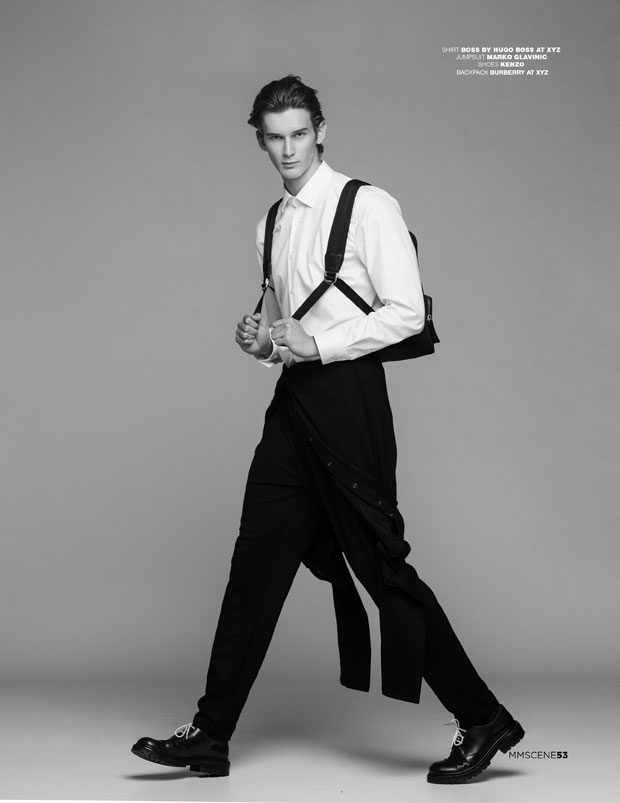 Which models would you have dreamed of discovering?
To be honest, the only models I have ever dreamt of discovering are my own models. Giving them the opportunity to change their lives and take their career to the top is what dreams are made of.
Your office currently operates from Belgrade, what do you think is the benefit of working in South Europe?
My office is based in Belgrade but I manage models all over the world. The first benefit of working in Southern Europe is that all the major fashion cities are a short flight away, which means I can scout a model today and have them fly out to Paris tomorrow to sign a big contract. The second benefit is the huge potential of models yet to be discovered here. I grew up in North America and have a bit of a different eye, mentality and technique than the rest of the agencies here. It's a good place to be right now.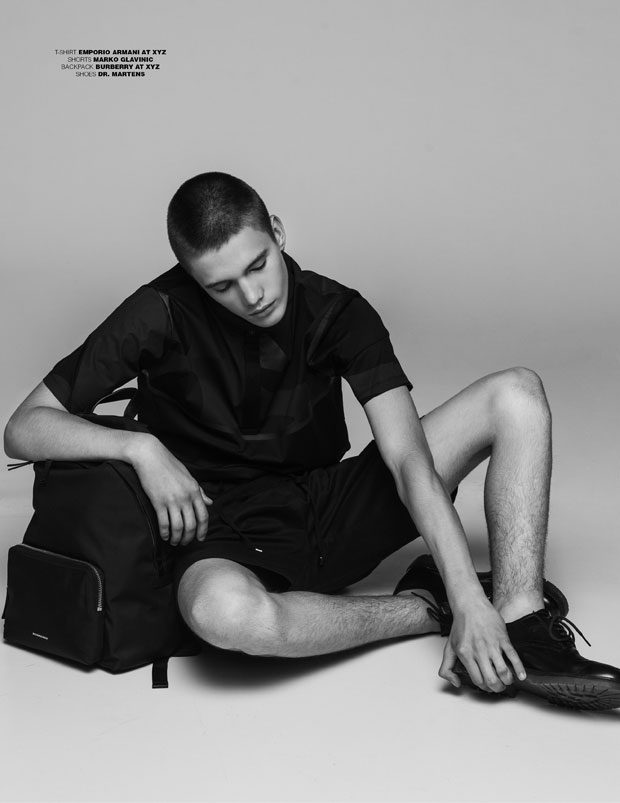 Looking at the state of the modelling industry today, do you believe it's possible to have a new generation of real supermodels?
The industry is evolving so quickly these days, isn't it? I really don't believe that there will ever be an era of the 90's supermodel again. That's like asking if there will ever be a new generation of 70's rock bands. However, I do believe that there are so many great models out there who can group together and deliver positive messages to the younger generations.
When it comes to the healthy body image, do you ever tell a model they are 'too skinny'?
A healthy body and a healthy mind are key factors in a successful modeling career. I've luckily never had to tell any of my models that they're unhealthy. I try to set a good example and I'll put my models in touch with my trainer and nutrionist if they need guidance.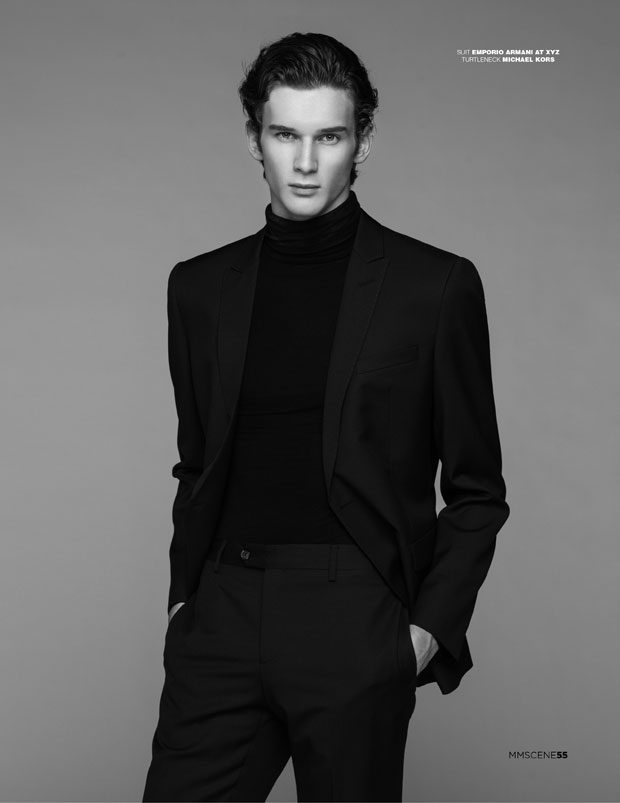 Where do you think our industry will go in 10 years from now?
This is probably an answer no one could predict! We are living in a world that is changing at such a rapid pace and the criteria for models is changing even faster. All I can say is that I am super excited and ready for all that is to come. I got my game face on!
You have faces of H&M, Saint Laurent and Hugo Boss signed as a mother agent, but who are the next stars of Drea Model Placement?
I don't even have the words to describe how proud I am of my models! They've all worked so hard and deserve every bit of success. Who are the next generation of stars? I have a few new faces that I'll be revealing soon and I'm always out there looking for the next big star. It could be anyone… even YOU!
All Images from THE BOYS ARE BACK IN TOWN fashion story out now along with the interview in MMSCENE 016 – JULY 2017 ISSUE.
Photographer Danilo Pavlovic
Fashion Editor Katarina Djoric at SCENE Studio
Makeup Artist Cecilija Vurdelja
Hair Stylist Dacha Hair
Models Dalibor, Stefan and George at Drea Model Placement
Models are wearing pieces from Michael Kors, Kenzo, ACNE Studios, MSGM, JW Anderson, KADET, Marko Glavinic and also coveted pieces from Burberry, Emporio Armani, Frankie Morello and Hugo Boss from XYZ Fashion store in Belgrade on socials @xyzfashionstore.
Keep up with Drea's models on her agency's official Instagram @dreamodelplacement