Our cover boy OLIVER SONNE sits down with Deputy Editor ANA MARKOVIC to talk about working with fashion greats such as Steven Meisel and Inez & Vinoodh, the valuable advice he got from his aunt Helena Christensen and future plans.
Oliver was photographed for MMSCENE by Fabio Leidi with styling from our Milan Fashion Editor Emily Lee, continue for more of the striking shoot and our exclusive interview with Oliver: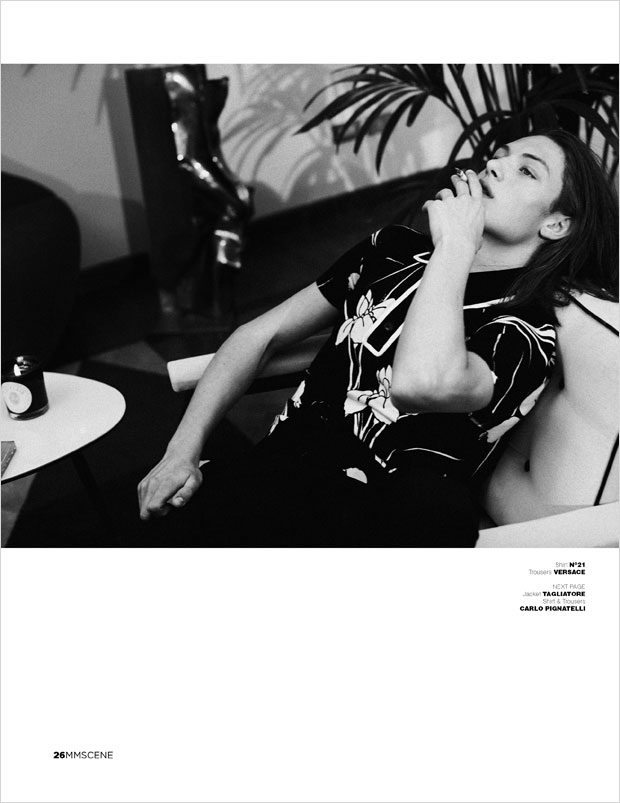 Oliver it's such a pleasure to finally feature you in our magazine, we been looking forward to it since we first saw Loewe's Spring Summer 2018 campaign. Starting of career with Loewe's campaign captured by the legendary Steven Meisel sounds unreal, how was that experience like?
The Day with Steven Meisel, was so amazing. Everything happened so fast, and i don't think I really realised how BIG the shoot was, because I was so focused on performing in front of the camera, so the pictures would be amazing, But when i looked back at it a few days later, i really appreciate that i got the chance to work with Steven.

And as if that wasn't impressive enough, not long after you took the cover story of Vogue Hommes. How does it feel to see your face on the cover of Vogue magazine? And how was working with fashion photographers Inez & Vinoodh?
Inez & Vinoodh are just amazing people to work with, and I was having so much fun doing this shoot all day, and I really like how they used public places as background. The shoot was so chilled, and the people around me were so sweet and nice to me, so it was a very special day for me!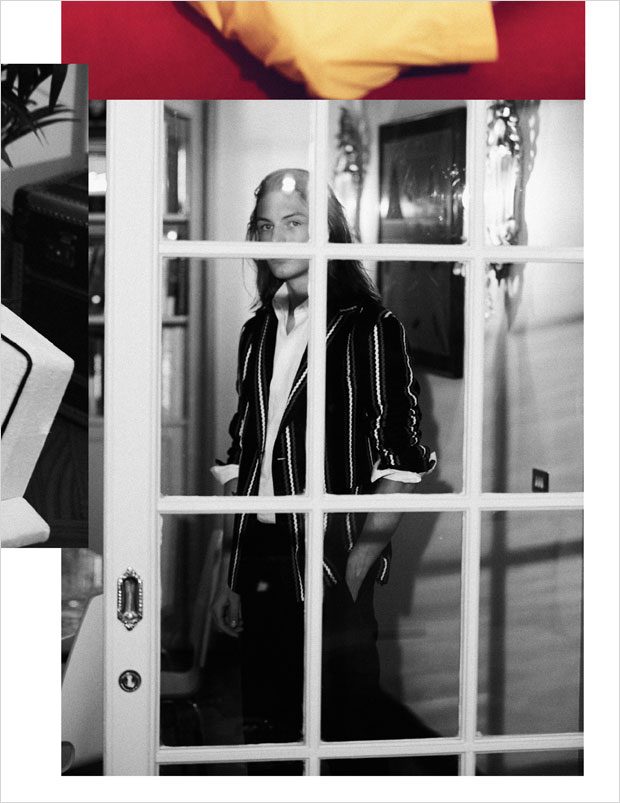 Rewinding to the very beginning of your career, we read that you were discovered at your aunt's Helena Christen's birthday party? Did you consider modeling before that?
Yes, that is correct. I never thought of myself as a model, before I got spotted by Cesar Perin and Gavin Myall my aunty's long term manager and friends, asking me if it was something that I be interested in. I had several feelings about it in the beginning, but I'm more than happy that I tried my luck back then, and I have had a lot of great memories and experiences already, which I won't forget anytime soon.
We are sure you already knew more than enough about modelling industry, but when you started working did anything surprise you? What's your experience in the fashion industry?
A thing that I really like about the modelling industry is, that everyone is so kind to each other as far as I can see, and as a model, you get to know a whole lots of different people around the world, because you always work with new people, when you are on set. Also you meet other models, and slowly becoming kind of friends with them.
What are your plans for 2018? Any big projects in the making that you can talk about?
I personally hope that 2018 is going to be my year. I have done a lot of great jobs, when I'm looking back at 2017, but I want to keep on going, and aim for even bigger jobs in the future.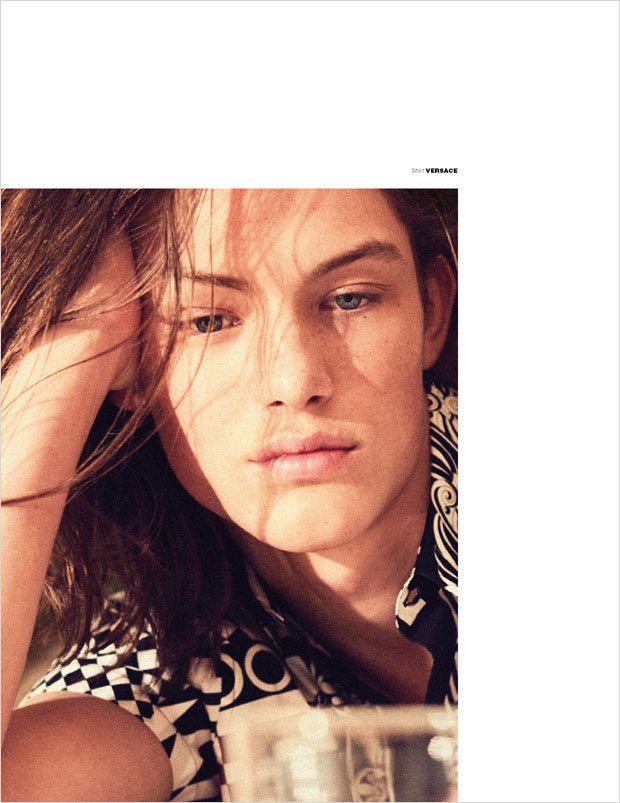 What were your favorite shows you did this season? And how would you compare walking down the runway now to your first show?
I think my favourite shows this seasons was Dsquared2, AMI and Fendi shows. They were all amazing shows, with a lot of details in the show. Especially I loved the Fendi show with the airport theme, it was awesome!
Dream job and goals?
Without doubt famous model! It would be a dream for me to just travel around the world, and do some great photos, and always meeting new people!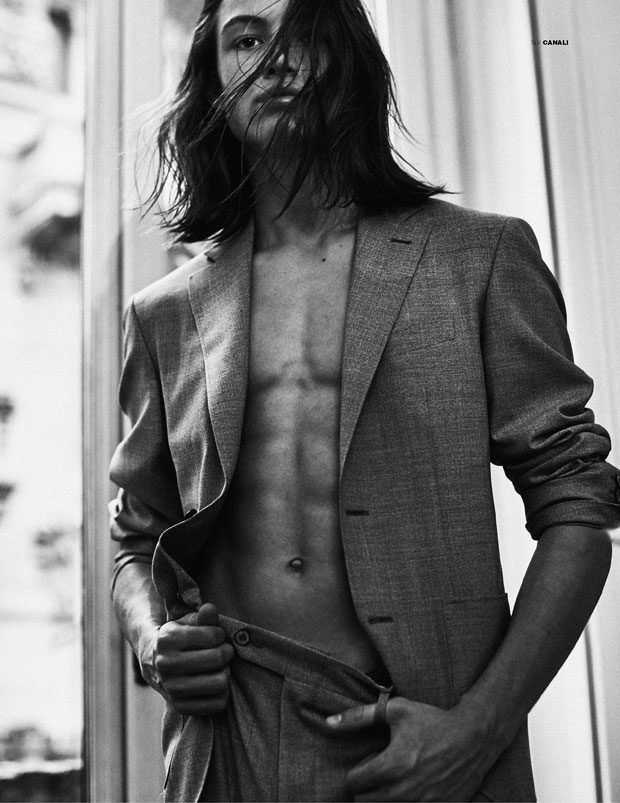 Your aunt is one of the original supermodels, how much fashion played a part in your life growing up? Do you feel like you have more to prove because you are Helena Christensen's nephew?
My aunt has helped me a lot, and I've stayed with her and my cousin every time I have had jobs in the US, so she has done so much for me, and I truly appreciate her. I have done great jobs already, but I believe that I can do even bigger jobs in the future, not because of my aunt, but because I want to prove that I can make my own path, without being in the shadows of "Helena Christensen's nephew".
What's the best work advice you got from your aunt? And personal advice?
My aunt always told me to be nice and sweet to everyone I meet on my way up, because I will maybe meet them on my way down again. She also told me just to be myself when I am on jobs.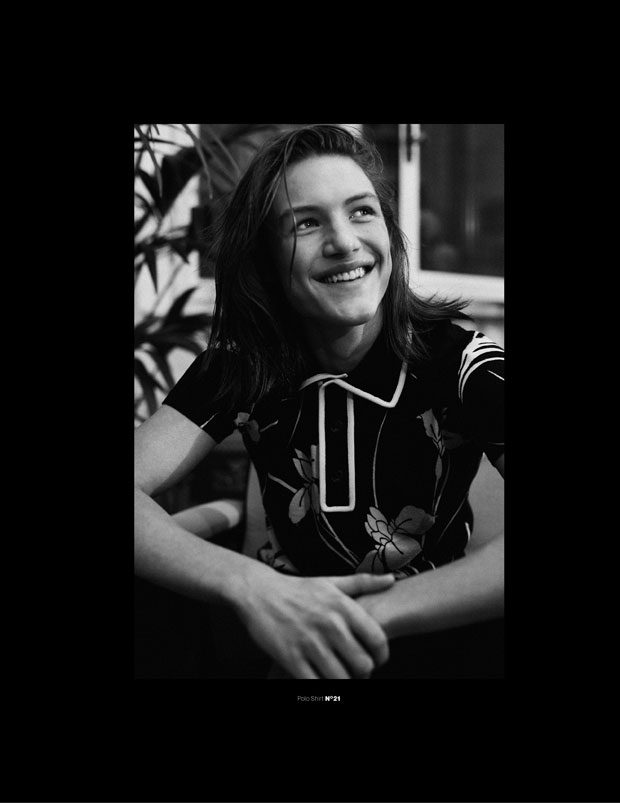 Many great things happened in your career last year, has your success changed you at all?
No, my success hasn't changed me at all, I like being myself, and I don't want to pretend to be someone famous etc. I have always been kind to all the people I've worked with, and that is something I will keep on being no matter what.
How would you describe your personal style? Do you have any fashion pet peeves?
I would describe my personal style as simple but with a twist. I love designer clothes, and I love having expensive clothes, Is that too bad? [laughs]. A brand that is filling up a lot of my closet is DSQUARED2, especially their jeans.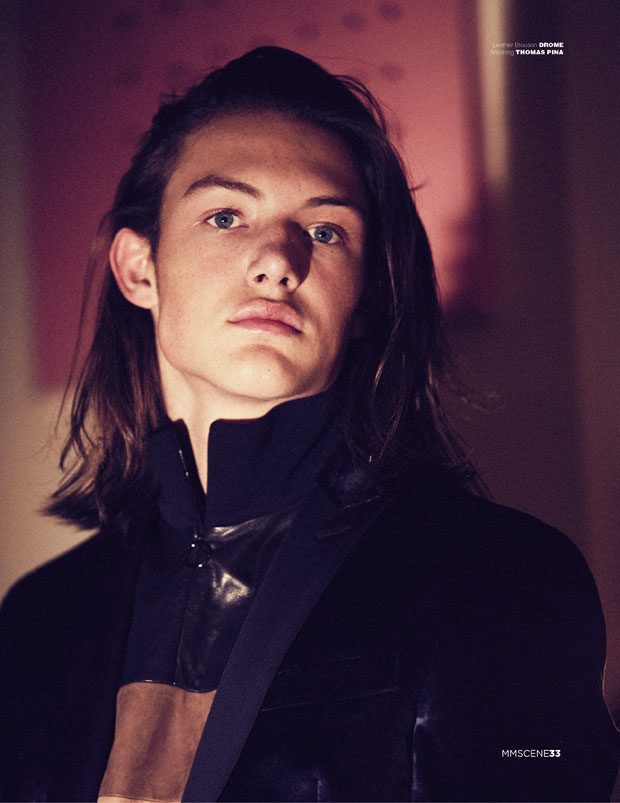 You also play soccer, is it hard finding balance between practicing football and career in fashion? Who's your all time favorite football player?
Yes, I also love playing soccer, it is a hobby that I enjoy since I was a very little boy, and I think it will always be a part of my life somehow. A soccer player I have so much respect for is of course David Beckham. His ability to combine modelling with soccer is something that I want to do in the future if possible.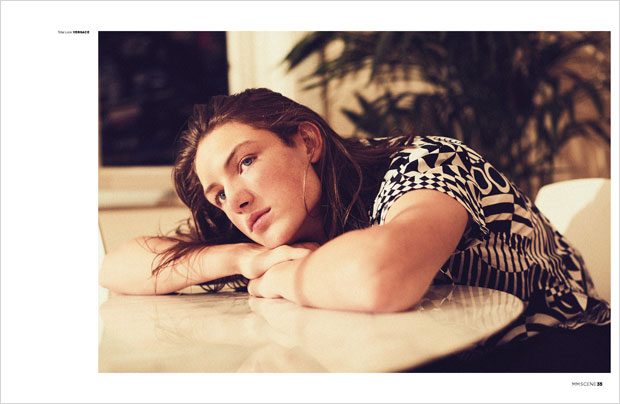 Your tip for taking the best photo?
My tip for taking the best picture is to follow the instructions you are given by the people around you and then just relax and enjoy it. I think it is very important for a model, to enjoy being photographed.
Do you have a philosophy that you live by?
I have a philosophy which goes like this: "if you can do better, do better" it is very simple, but I like thinking about it, and I even have a poster with it, in my room, yeap!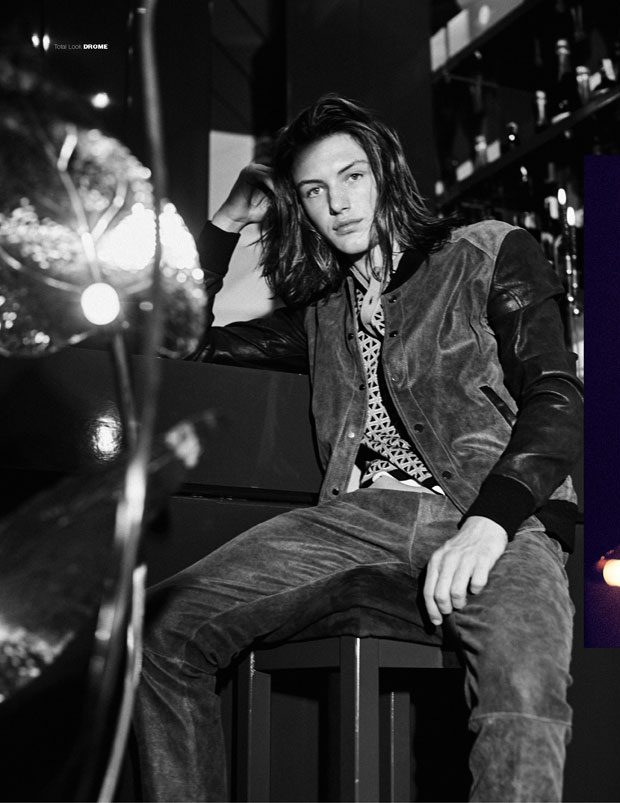 Where do you see yourself in the future?
I see myself enjoying myself in the future. I want to get to a point, where I can be proud of myself, whether it is modelling or soccer or just an ordinary job. Thank you for having me MMSCENE!
Keep up with on Instagram with Oliver @oliiversonne
Photographer Fabio Leidi at WM Artist Management – www.fabioleidi.com
Fashion Editor Emily Lee – www.emilylee.net
Makeup Artist Roman Gasser at WM Artist Management
Hair Stylist Marco Minunno at WM Artist Management
Casting Director Zarko Davinic
Model Oliver Sonne at I Love Models Management Milan and Unsigned Group London
Special thanks to Sara Battaglia and Beside Communications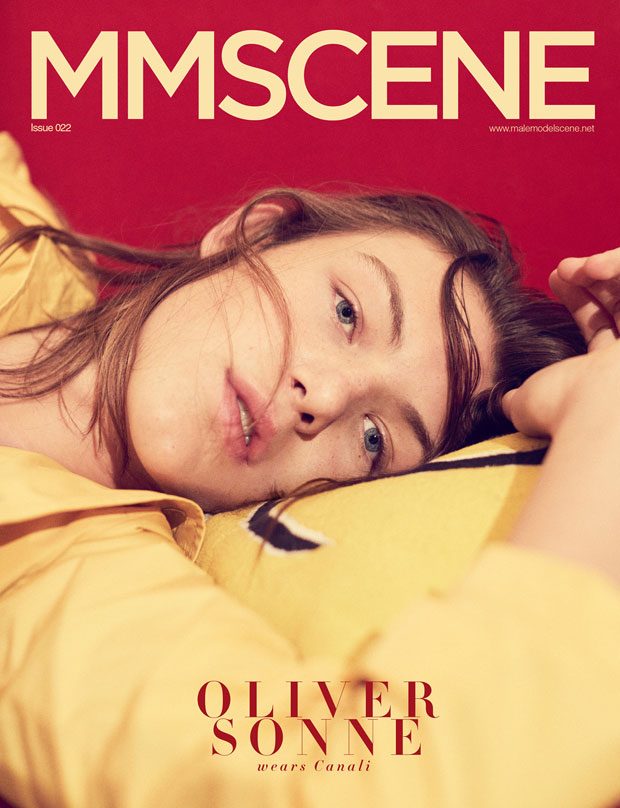 Get your copy in print or digital in MMSCENE Shop.