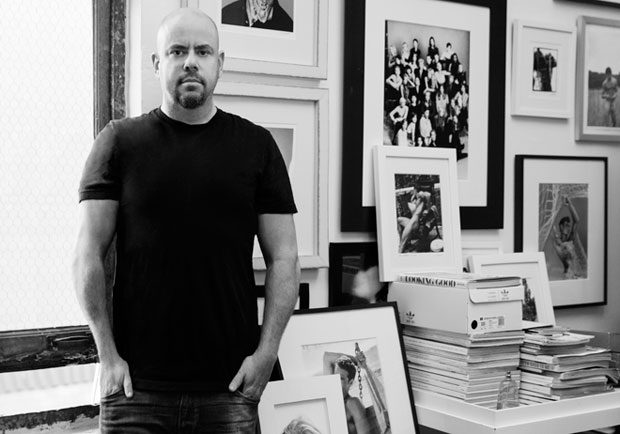 For the August issue of MMSCENE our Editor-In-Chief ZARKO DAVINIC sits down for an interview with JASON KANNER the founder of SOUL ARTIST MANAGEMENT in New York to talk beginnings, social media and body image issues in the industry.
When you were young what was that you aspired to do? Was fashion industry always an area you wanted to work in?
When I was in high school in Florida my dream was to be a fashion illustrator. It was a dying art at the time and sadly today it is virtually nonexistent. I received a full scholarship to a fine arts college in Florida which led to a job at a nightclub working for the PR director on invitations and flyers for weekly events. From there I was able to get start working for the legendary Irene Marie. While I was in school I kept on drawing the same sort of girl, it was Christy Turlington. I was infatuated with her beauty, her long neck, her Audrey Hepburn like appearance. There is no one that looked like her and there still will never be another woman like her. The North Beach leather campaigns that Philip Dixon used to shoot always inspired me when I was in high school and I would always cut those ads out and put them on my wall and of course all the things that Bruce Weber did for Calvin Klein shaped and peaked my interest in models and in fashion and photography. It was a 1990 cover of Vogue, it's silly that Steven Meisel shot of Christy Turlington that made me realize how important a model was and then I was hooked.
Today Soul Artist Management is one of the leading modeling agencies in New York. How did it all start? What separates Soul Artist from the other agencies?
After working with Irene Marie I was hired by Paul Rowland because I was developing a girl named Shana Zadrick that caught his attention. It was on a shoot that I styled that he saw the image of on the back of a male models comp card. I had no intention of going back to New York because that is actually where I was born but I realized quickly that working in Miami as an agent was only a place to start but not a place to really be a player in the industry or on the larger playing field. I had some incredible mentors in Miami, Peggy Bremner and Richard Pullman. I was barely 19 at the beginning of the real supermodel era and I would walk to work watching Pamela Hanson, Patrick Demarchelier, Arthur Elgort and Sante Dorazio shooting on every street corner on Ocean Drive with the most relevant female supermodels like Claudia Schiffer, Naomi Campbell, Kara Young, Yasmin Ghauri, Cindy Crawford etc. It was like walking through an Art Deco editorial every morning and every afternoon. Richard who actually hired me who is the director of Irene Marie really was the first person that showed me how important it was to have great client relationships. He would get on the phone with Bruce Weber or Herb Ritts and really pitch the guys that he believed in. He also really elevated the Cuban male model which when I came to New York I brought with me and one of those guys Aurelio Rodriguez was one of the first Dolce&Gabbana guys that Steven Meisel shot when the brand was formed.
I have worked for the past 24 years for a few agencies and by the time I turned 40 it was time I went on my own. My own vision with a lot more heart and compassion then I witnessed at times at the places I was employed. I don't mean that to slag anybody off I'm very grateful for every opportunity but it was time for me to step out on my own and do it "my way."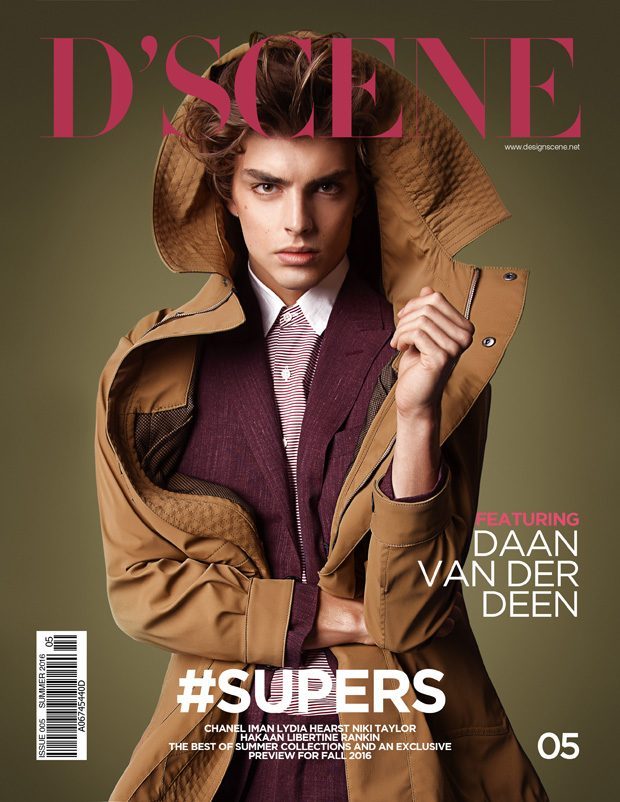 Daan at Soul Artist covers our D'SCENE #SUPERS ISSUE, photo Igor Cvoro
You have a massive following on Instagram, how important is social media for your job?
I used to enjoy posting but now it seems like a chore. I'm constantly trying to spread the love amongst all of the models I represent but I don't want to be posting too much in a day. You never know if it's going to hit. One of my favorite posts is a picture of the model I represent Connor Hill. He's fully submerged in water up to his neck and his eyes just shine and you can really just see how absolutely stunning he is. I think social media is a trap. I wish it didn't exist but it's also super compelling and sadly relevant.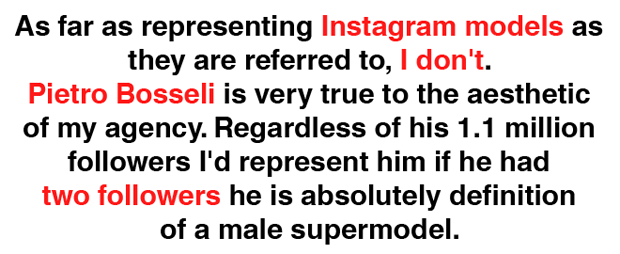 Soul Artist has created a SOCIAL Media board recently, while a number of followers is important, would you sign a model just 'cause of their social media following?
As far as representing Instagram models as they are referred to, I don't. Pietro Bosseli is very true to the aesthetic of my agency. Regardless of his 1.1 million followers I'd represent him if he had two followers he is absolutely definition of a male supermodel. River Viiperi is a bona fide supermodel but was savvy enough to get ahead of the social media curve and has a genuine fan base that he caters to but has a very substantial and relevant high fashion modeling career and has worked with all the greats.
The 'super skinny' trend has dominated the men's runways for a few seasons now, we are seeing models starving themselves to keep the runway jobs. How damaging for the modelling industry do you think such demands set by the casting directors are?
The super skinny model trend sadly it's not the trend it is the reality. Although we do represent a few models that are on the skinnier side truthfully we represent a healthy athletic man. It saddens me to think that if Claudia Schiffer or Cindy Crawford were trying to be signed now they would be considered plus size because they wear a size 6 when they were modeling. Now it's a size 0.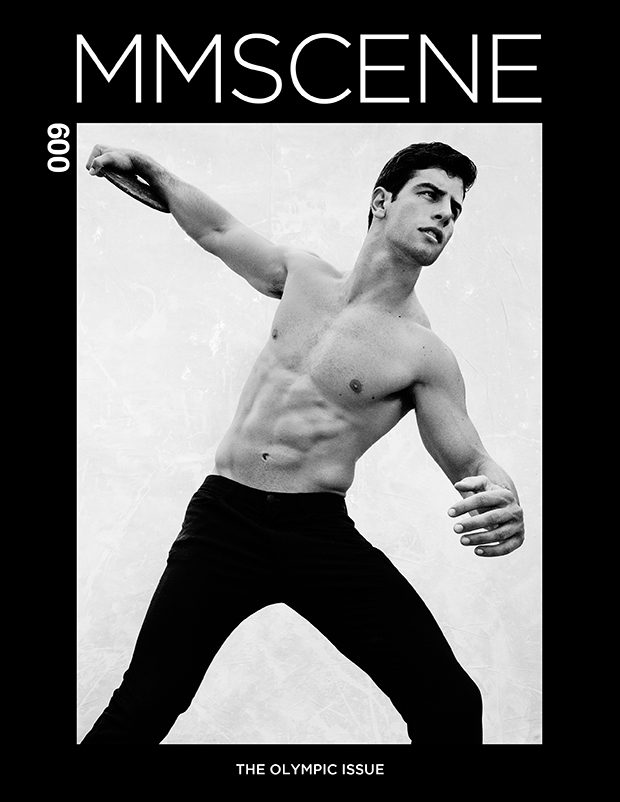 Frankie Cammarata at SOUL for MMSCENE August issue, ph Jordan Millington
Healthy body image is synonymous with Soul, how do you advise your models to stay healthy?
I was speaking to a long time supporter of my models Bill Mullen earlier today and we were speaking about the need for the gorgeous man to be working again in the fashion business. It's sad that designers use young boys that are barely 16 or 17 that are so fragile looking. Hopefully it will go back to aspirational.
What is the most important quality to make it as a top model in today's industry?
The most important quality to make it as a top model in today's industry is to have your head on your shoulders and your feet on the ground. I would call that wisdom so I would say wisdom is an important quality to make it as a top model.

How proud are you when you see your fresh faces on the runway for the first time?
I get excited for every booking that we get all of our models. A brand-new model who might be making $2000 for their first job gets me as excited as seeing one of my models on the cover of Vogue or Numero.
Who are SOUL guys and girls on your new faces board we should keep an eye on?
We have a few great new faces that are breaking out this fashion week to keep your eyes on: Phoenix Hernandez and Anders Donatelli.
Where do you see the modelling industry in 10 years from today?
In 10 years I hope to see the modeling industry from my beachside house and no longer as a participant. One of my greatest mentors whom I love and respect has been Bethann Hardison through her activism and her spirit but also because she is fun and lively and loving and even with her tough no bullshit approach to her activism she is soft and loving and compassionate. That is the type of legacy I aspire to leave on the industry as well. It's something that I hold very dear. I love the industry and I'm grateful for the opportunities that is provided me and afforded my family both blood and the Soul family but I would like to retire and use my knowledge of this industry and use that passion towards projects for the LGBT community. That is where my heart lies now
Follow Jason on instagram @jasonsoul1
Photo by Sinem Yazici – www.sinemyazici.com