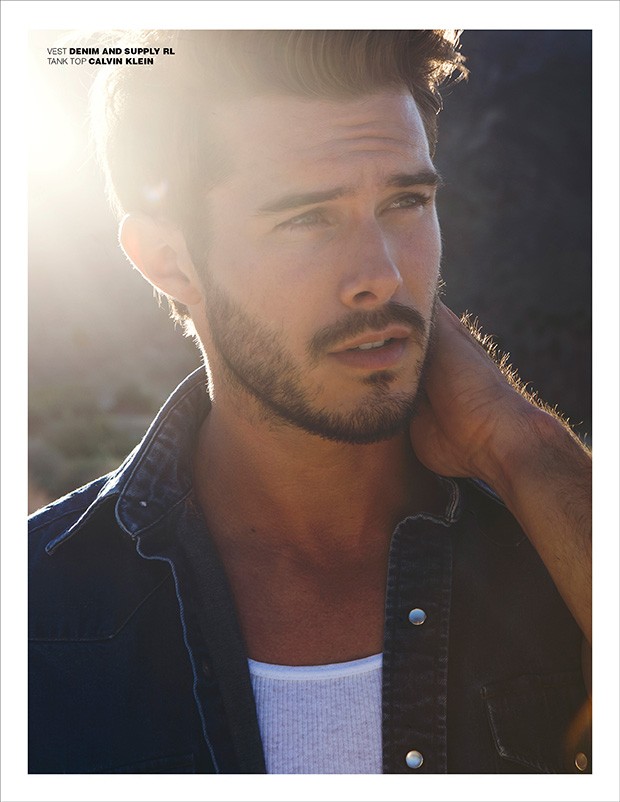 For MMSCENE magazine June 2016 model talk we sit down for an interview with the promising ALEX PRANGE photographed by CHRISTIAN RIOS. Alex is represented by Wilhelmina Models in Los Angeles, New York, and the United Kingdom and has found success combining his modeling career with ambitions for acting and work in the fitness industry.

Who is Alex Prange?
I'm a 26 year old Ohio State graduate from Columbus Ohio. I'm an actor, model, fitness consultant  and dog enthusiast. I'm basically a 12 year old kid stuck in a 26 year old man's body. I like reading, hiking, camping, whisky and long walks on the beach.
Read more after the jump: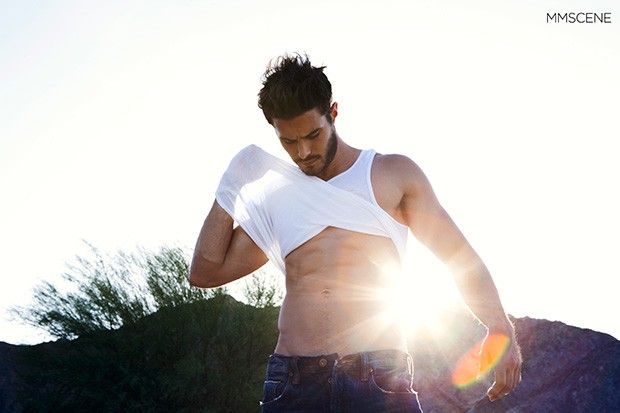 What are you up to these days besides modeling?
Right now, I'm getting in shape for summer and looking for volunteering opportunities to participate in. I'm also looking forward to researching some summer trips and spending some time traveling around this next year. Oh, and paying off those student loans.
Best modeling advice?
I think the job is a combination of being comfortable in your own skin and being open to meeting people and learning new things from them while working with them. You can learn a lot from the people who surround you.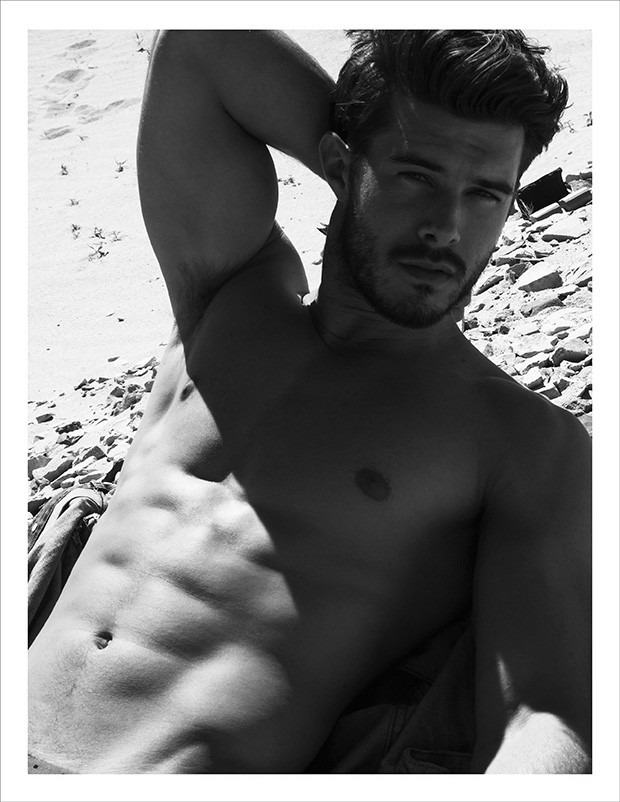 Who are your fashion pin-ups?
I'm gonna have to say Brad Pitt's character from Fight Club
How would you describe your style?
I'm from the midwest so I'm pretty casual. I like to rock some jeans with a button down shirt for castings or maybe jeans/nice pants and a jacket for going out on weekends. I'm not super fashion forward, but I like to look good and feel comfortable. A good pair of boots is also crucial.
Who are your favorite designers?
Right now, I'm a big fan of Rag & Bone. I don't follow many of the huge designers, but Rag & Bone fits my physique well and is incredibly comfortable. They are simple, yet fashionable and practical.
Name three places that you want to travel
I want to travel to the Italian countryside and Rome. I'm a huge fan of ancient Greek and Roman culture as well as mythology. I'd also like to travel to southeastern Asia and Switzerland, the Alps.
What's on your current playlist?
You might laugh at me, but right now i'm really into podcasts. I've been listening to a lot of podcasts by Tim Ferris, Tony Robbins, and a bunch of financial analysts. It sounds nerdy, but learning things while being stuck in terrible LA traffic makes it seem almost worthwhile.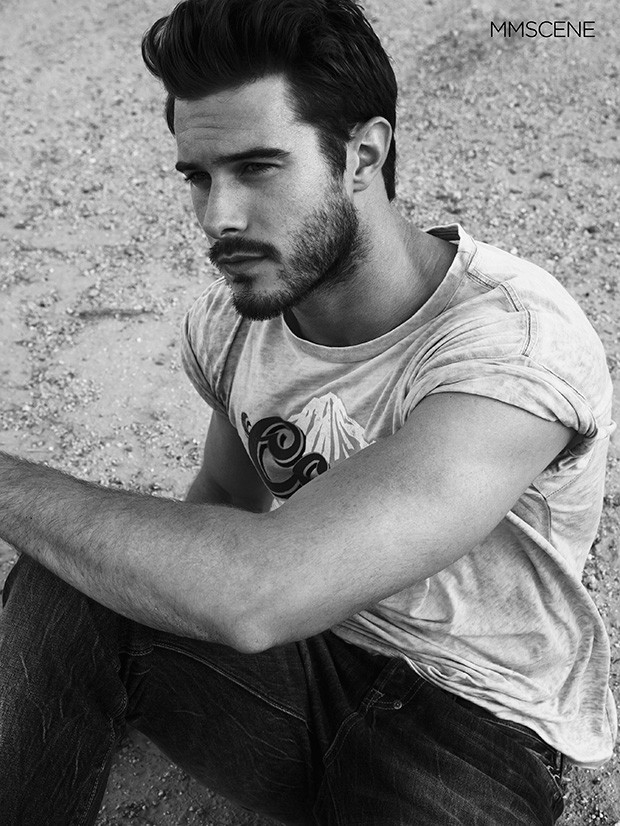 What are your beauty essentials?
I use mostly Kiehl's products namely the face wash, toner and moisturizer. I also drink a green shake just about every day that is packed with vitamins and nutrients which I believe contributes to my health and skin, etc.
Your dream modelling  job?
I've worked with so many amazing clients and people already. I'm very blessed to have worked with the companies I have, but I think a fragrance campaign would be pretty cool. Something rugged and American, like me.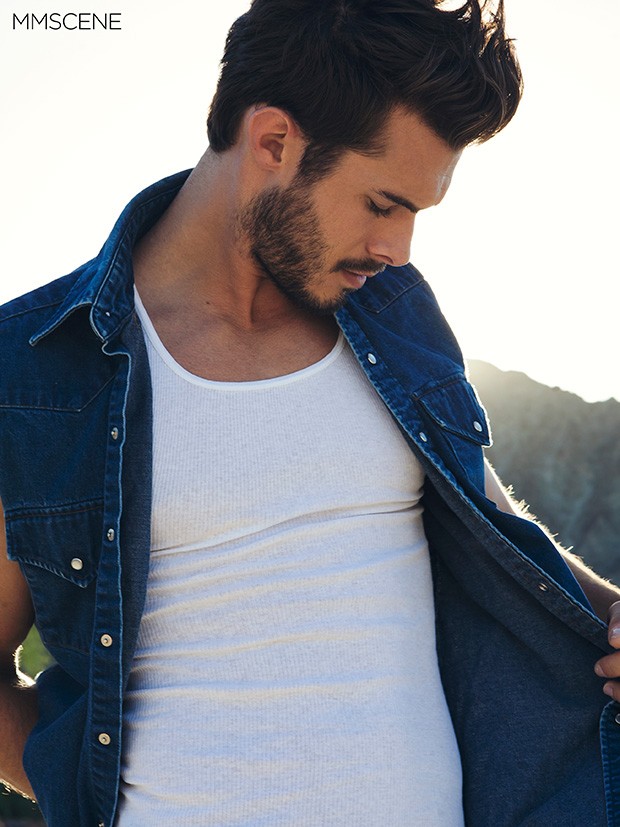 Something 'timeless'?
This is going to sounds cheesy, but – respect. Standing up for other people and treating them with respect is- and always will be timeless. Being a good person, and treating other people properly will never go out of style.
A quote that sums you up:
"I don't want to die without any scars." – Fight Club
Keep up with Alex on his instagram page @alex_prange