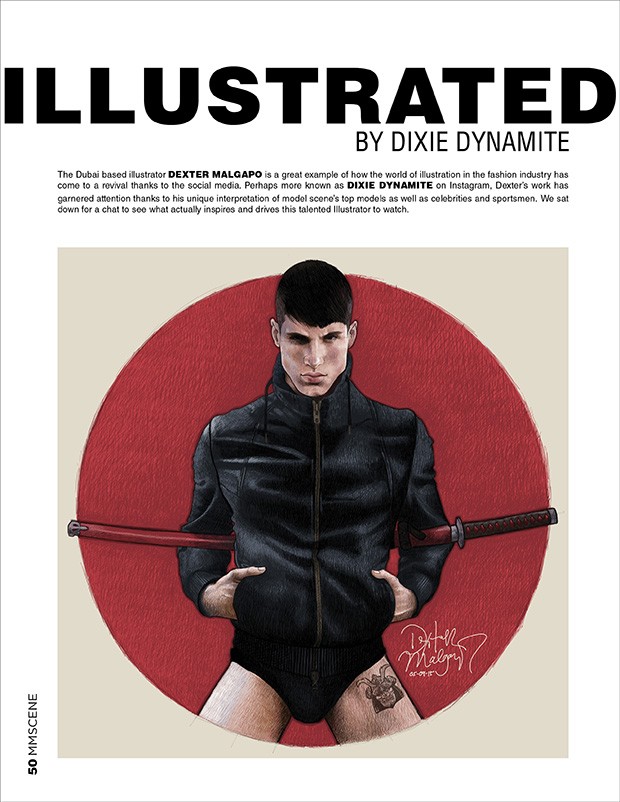 The Dubai based illustrator Dexter Malgapo is a great example of how the world of illustration in the fashion industry has come to a revival thanks to the social media. Perhaps more know as Dixie Dynamite on Instagram, Dexter's work has garnered attention thanks to his unique interpretation of model scene's top models as well as celebrities and sportsmen.
We sat down for a chat to see what actually inspires and drives this talented Illustrator to watch. 
How did you get started as an illustrator?
I remember drawing a lot of cartoon characters and superheroes when I was a kid. Eventually, I fell in love with sketching realistic portraits when I was a teenager.
See more after the jump: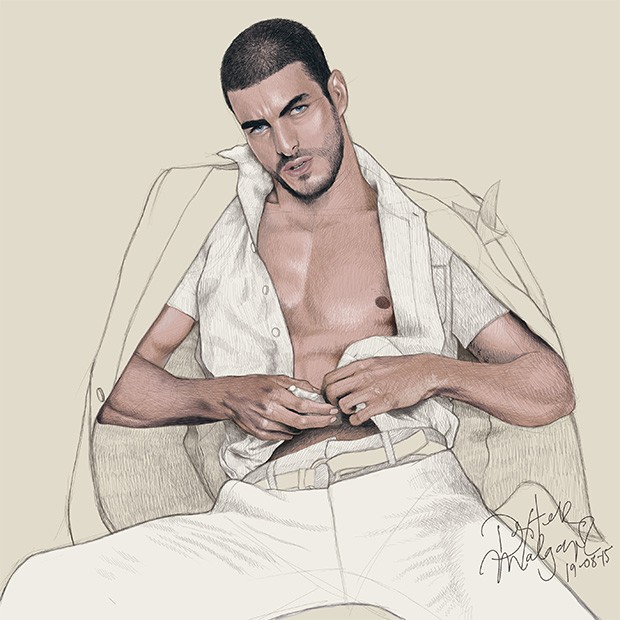 What is your background?
I've always been heavily influenced by art and design. The male fashion model portraits came in later when I figured out that was my favourite subject.
How did you find your style?
I discovered my current style, "Digital Cross-hatching", when I started playing with my tablet and stylus around 2 years ago.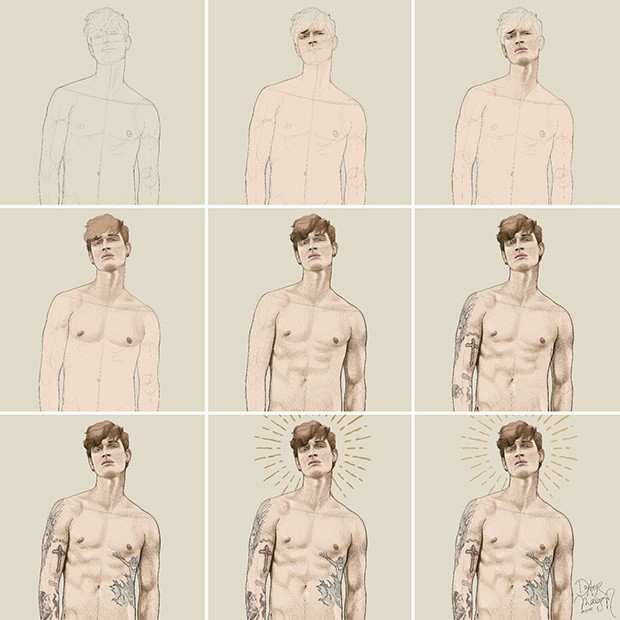 How important do you think social media is today for an illustrator, and what other platforms do you use in addition to instagram?
Very important. Before social media, the only decent exposure artists have were websites that have only a handful of followers. Now, you can showcase your work to the world by posting on Facebook or Instagram.
How does your creativity process look like?
At first, I wait for inspiration. I look at a model and see if the source speaks to me. Then, I just let the rest flow and start sketching the framework then the details… before I know it, it's way past bedtime!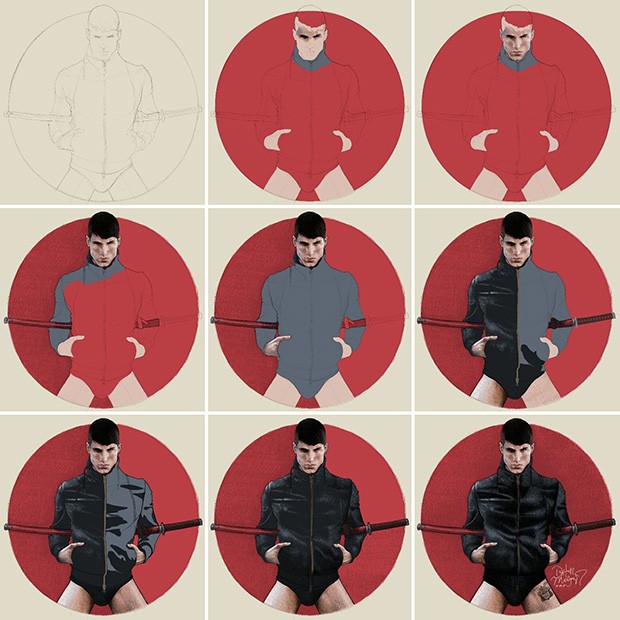 How do you select the models you draw?
They have to inspire me. It doesn't matter if the model's already successful or just a beginner, as long as I get inspired, I begin the sketch.
Favorite fashion model?
I've always been in love with Juan Betancourt. Clement Chabernaud comes as a close second.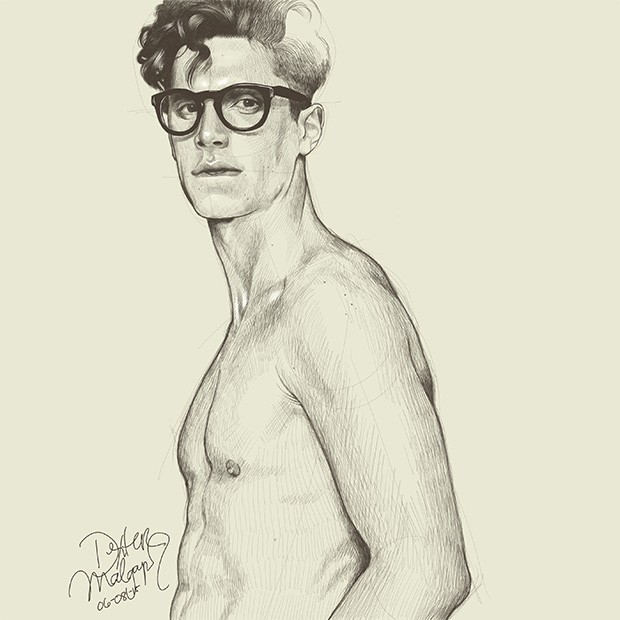 Where would you like your work to lead you? 
For now, I just do this as a hobby. I was pleasantly surprised when the Editor-in-Chief wanted to feature my work. I do hope I get more exposure and a bit of a following on Instagram. That's it for now…

Follow Dexter on instagram @dixie_dynamite