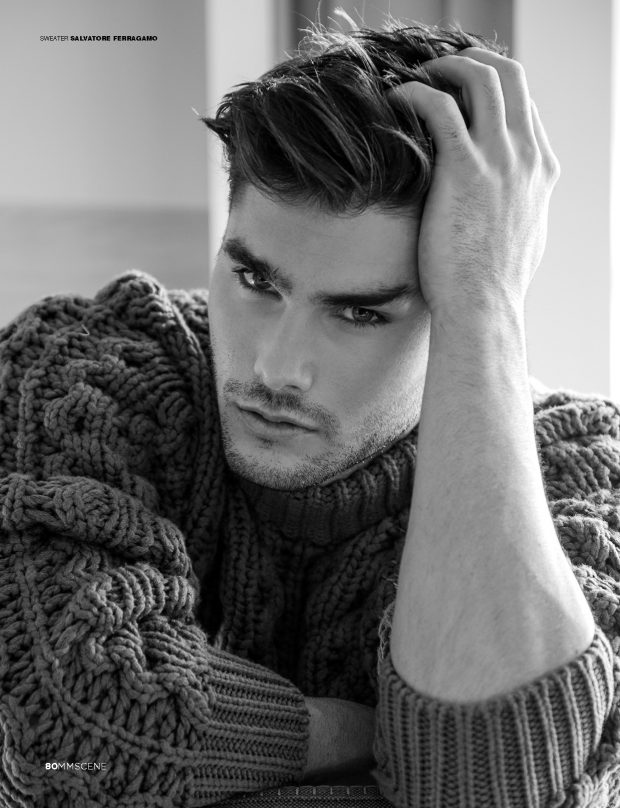 For MMSCENE Magazine ISSUE 18 top model CHARLIE MATTHEWS sits down with our Editor In Chief ZARKO DAVINIC for an exclusive interview, following his shoot in Australia by our regular contributor Fashion Photographer PAT SUPSIRI. Charlie talks about the star of his modelling career, his beauty secrets and social media.
MMSCENE ISSUE 018 IN $24.90 PRINT & $3.90 DIGITAL
Scroll down for our interview with Charlie.
How did you start modeling?
I got discovered walking out of my grocery store I use to work and then later signed with my mother agent.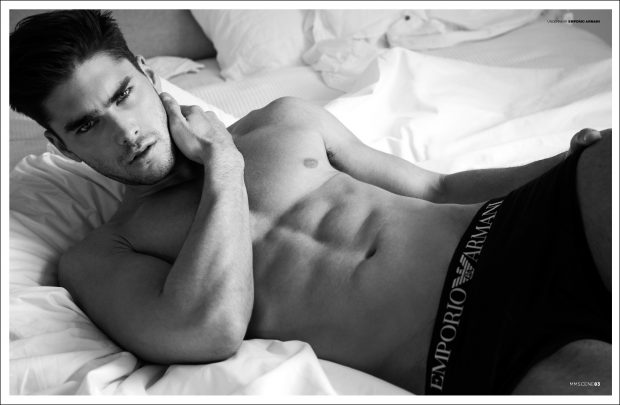 Which cities do you spend the most time in?
I usually spent most of my time in LA because I have my regular clients here, and also I spend a lot of time in New York.
Did becoming a model change your life in any way?
I say it has played a huge role in my life, I have met so many people traveling around the world, experiencing different cultures, and also doing a lot of networking.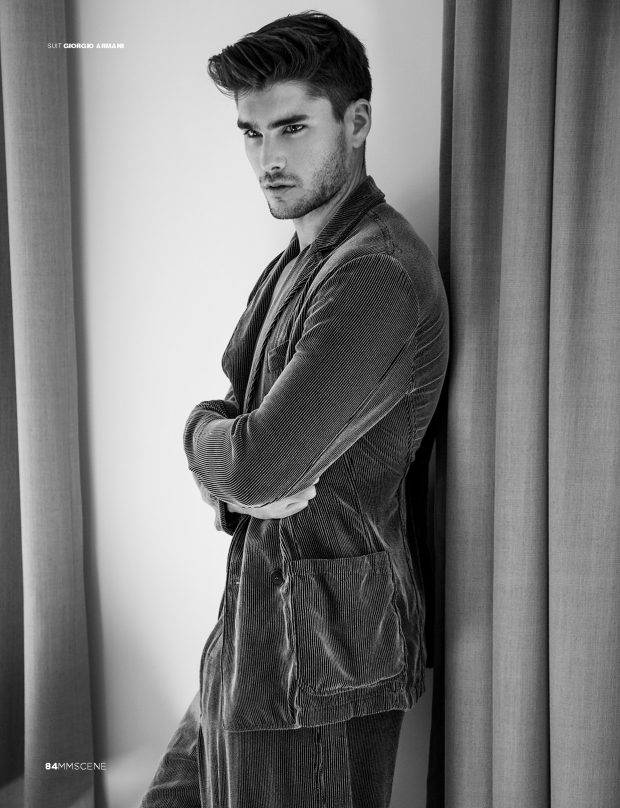 You worked with so many great great photographers and designers, what are the projects you are most proud of?
The projects I am most proud of is when I shot with Nicki Minaj for the Marie Claire cover shoot and shooting with the legendary Bruce Weber for V Magazine.
When people ask your advice for succeeding in fashion industry, what do you tell them?
My advice for people looking for succeeding in fashion industry is finding the right person or agent who is willing work with you, and networking.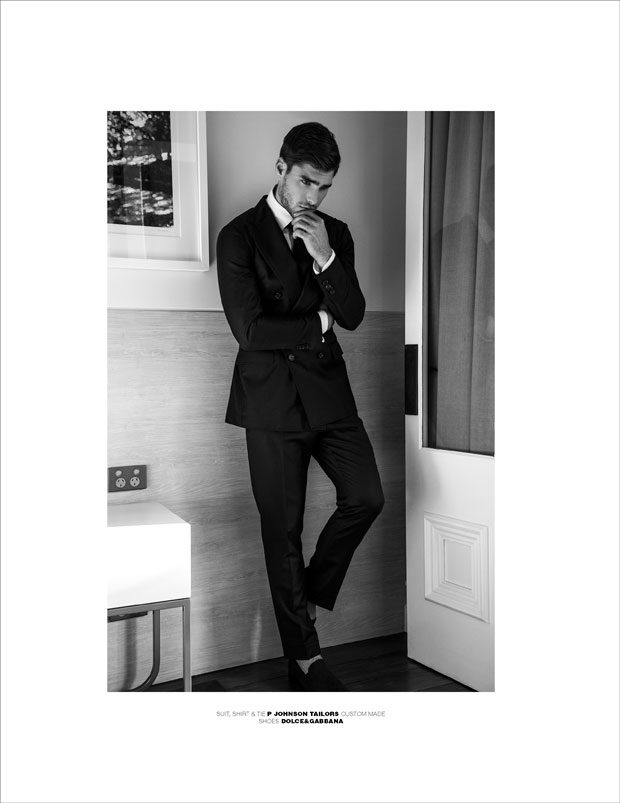 What are your essentials for recharging your batteries?
My essentials are getting full 8 hour sleep and eating healthy such as lean meats, fruits, vegetables, and drink lots of water.
What's the best exercise to get a six pack?
Some of my favorite ab exercise's i like to do that benefits me to get a tighter core are leg raises, Swiss ball crunches, cable crunches and ab roller.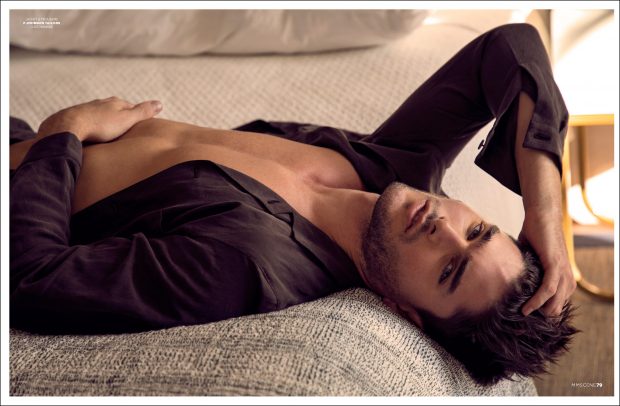 So, what's your tip for pushing yourself in a workout?
I usually workout with my friends because they always push my workouts to the next level.
Which three beauty products could you not live without?
Kiehls Moisturizer, Terre D' Hermes cologne, & American Crew hair clay.
Do you think social media made it easier or harder for someone who is starting out now in fashion as well as the modeling industry?
To be honest I feel that is a lot harder now for someone who is starting now because most of the clients now book models or cast models all through social media who have quite a few followers. When I was in New York last year I been to castings where they won't accept models because they don't have at least 50 to 100,000 followers on Instagram. Even now for the up and new comers the agencies would coach the models on how to get the social media followers up and find strategies on what clients want to see on your social media. I was extremely fortunate enough that I was able to get a jump start on Instagram wants it started to evolve.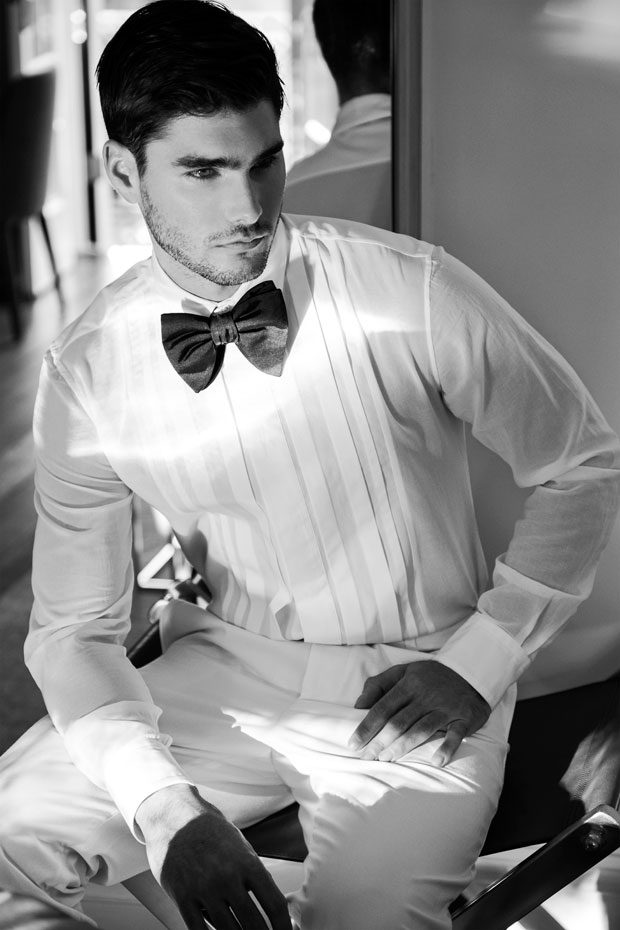 Bottega Veneta Total Look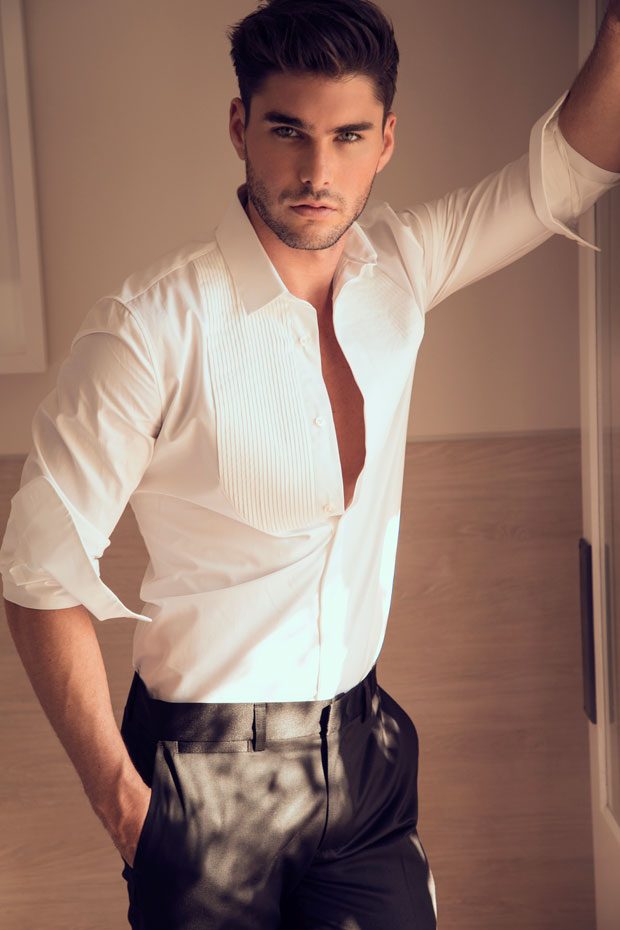 Bottega Veneta Shirt Hugo Boss Trousers
Jasmine & Will Pajamas 
What's the weirdest comment or questions you've received via social media?
Haha I'm glad you ask but I'm gonna try and keep it PG, but someone offered me a lot of money to send over my sweaty gym clothes too them.
What is your downtime like?
Whenever I'm in Los Angeles some of the things I like to do on my downtime is to play basketball with my friends in Orange County, playing golf on the weekends, go to the beach with my friends, and since I was a professional gamer I play halo at night few days a week.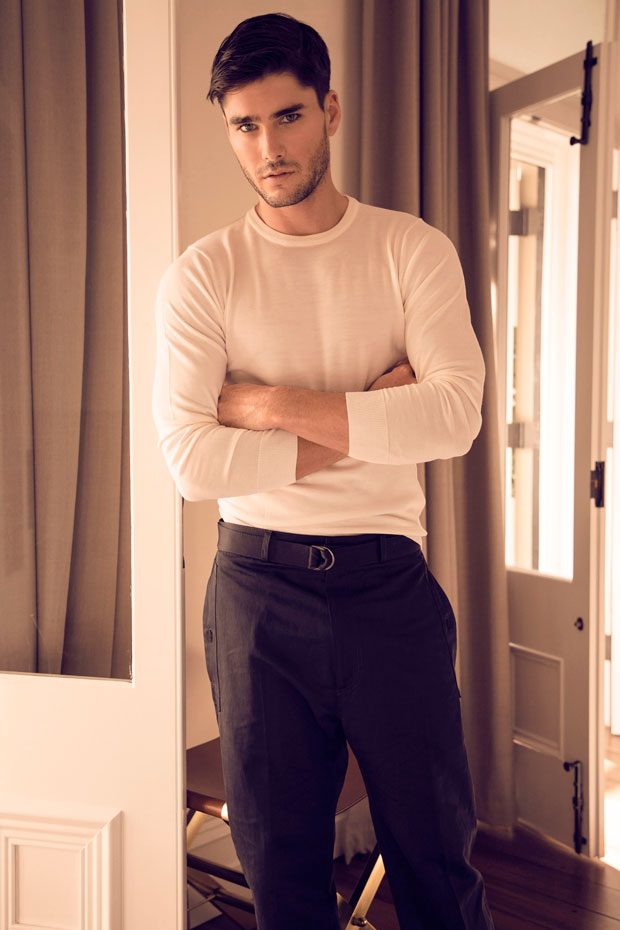 P Johnson Tailor Knitwear Shirt Salvatore Ferragamo Trousers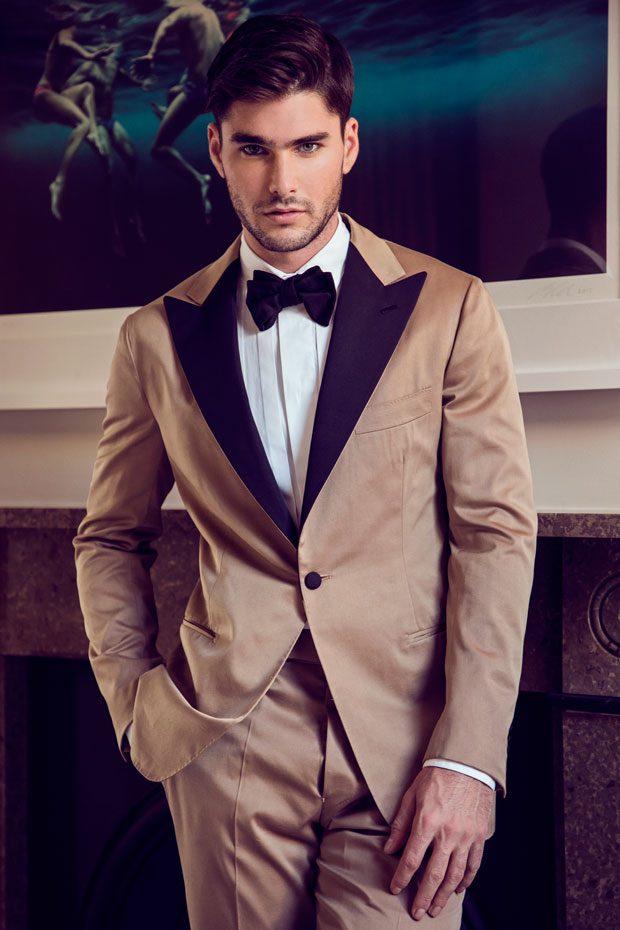 P Johnson Tailor Suit and Bow Tie Bottega Veneta Shirt
Name 5 things you can not live without.
My phone, the gym, music, friends and family.
Can you tell me something more about your jewelry line?
I recently launched my jewelry line, charlie Matthews jewels. I got into more fashion at the start of this year and decided I wanted to launch my own collection. I teamed up with Seven Fifty who help design my awesome jewels and you can checkout my collection here at CharlieMatthewsJewels.com.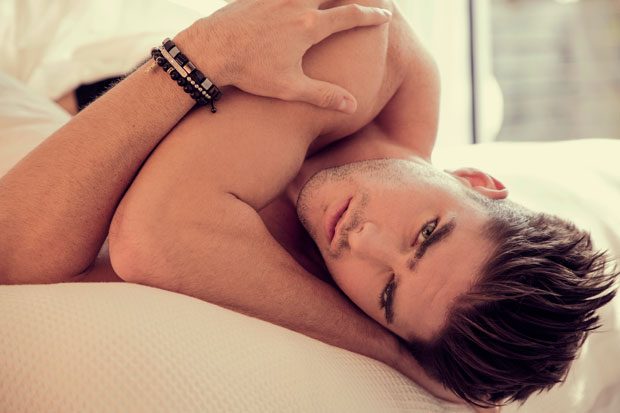 Charlie Matthews Jewels Bracelet Emporio Armani Underwear
What does the future hold for Charlie Matthews?
The future of Charlie Matthews is still continuing to model, become a successful entrepreneur, & eventually get into acting.
Keep up with Charlie on Instagram @CharlieM015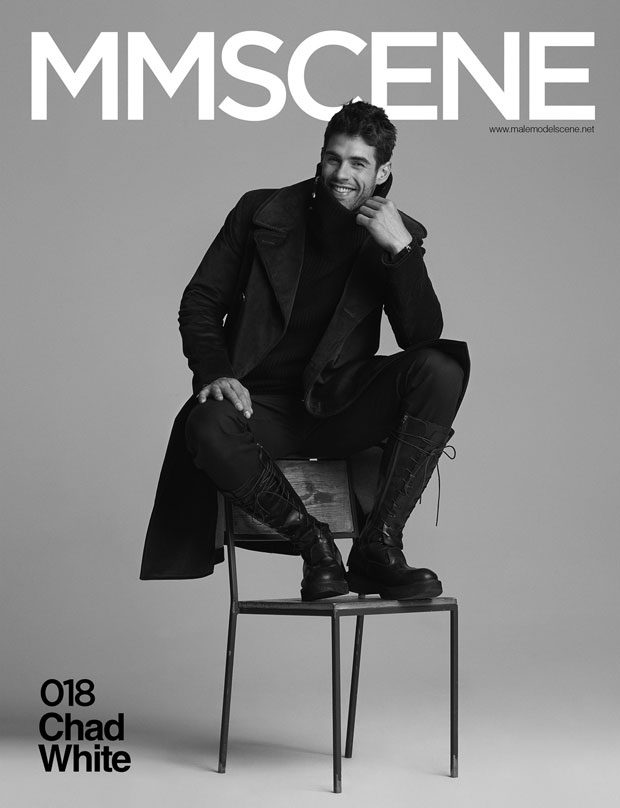 Model Charlie Mattews at DT Model Management Los Angeles / THE MGMT Sydney
Photography Pat Supsiri @patsupsiri
Styling by Andrew Hainsworth
Grooming and Hair by Yolanda Lukowski
Location Special thank you to Spicers Retreats, Potts Point, Sydney Australia
MMSCENE ISSUE 018 now available in print and digital.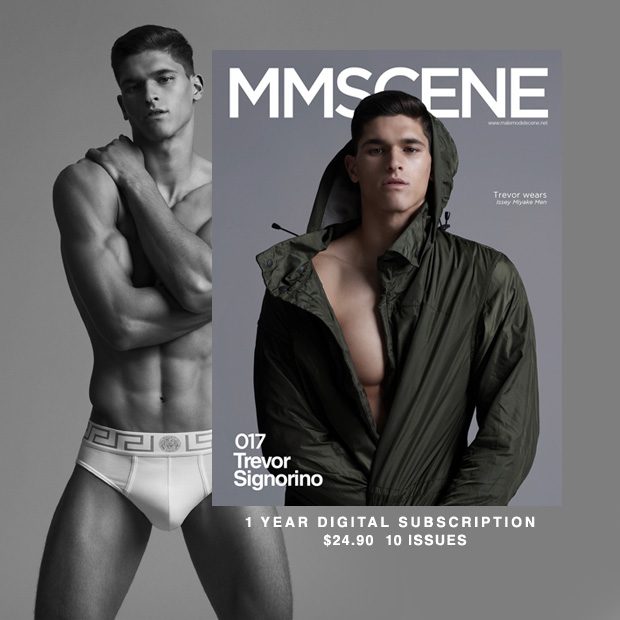 DON'T MISS OUR SPECIAL 1 YEAR MMSCENE SUBSCRIPTION for $24.90
We love hearing from you, feel free to connect on Instagram, Twitter and Facebook.