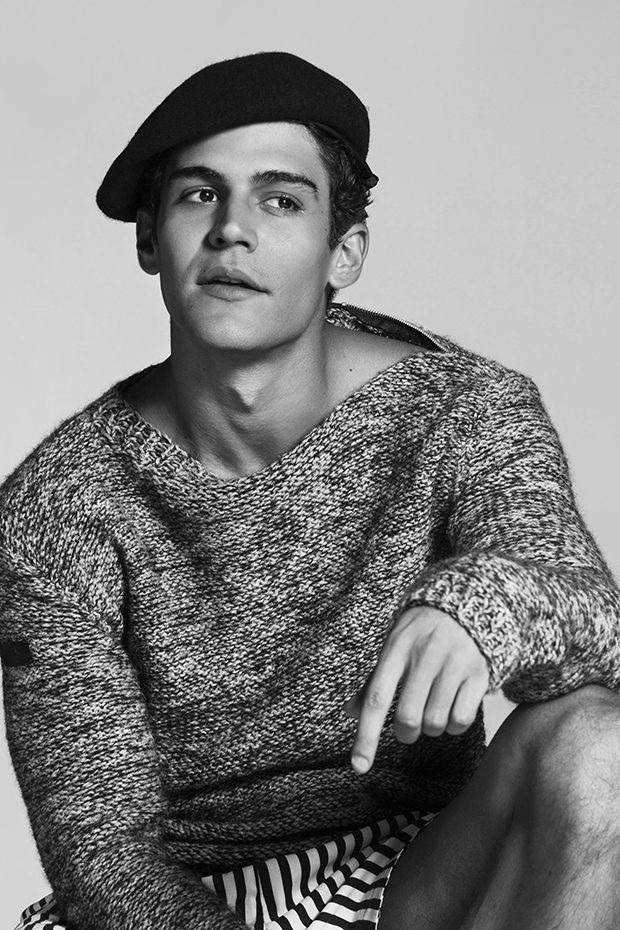 Thinking about it or not most of the day men are concerned, with the things that we all admire about each other. Our commercial status. Our achievements. Our abilitiy to do something just that little bit better than the next man. And of course, to dress better, too. However the basics of menswear are still basic. We all want the perfect pair of blue jeans, the best boots of the season, a good haircut, and no doubt that glorious suit.
But we also, occasionally, want to complete our outfit with a must have hat. Nothing better right now before the start of the fall season, than to explore various options how to style a hat and the coveted designs.
With the nineties being a decade that just wont go away, as we can see once again on the Spring Summer 2018 runways, baseball hats and trucker hats are surely to dominate the market. While the beanie hat is no doubt a season away with the latest revival of grunge. At the same time with fashion industry's ever growing thirst for quick profit, these styles are also the easiest and cheapest to produce. However Milan and Paris fashion runways are the ones to bring back more classical hat style.
A designer to once again bring back a more classical hat style to the scene was British legend Vivienne Westwood and her partner Andreas Kronthaler. The design duo brought back the masterfully eye-catching Mountain and Buffalo hats to the runway. Moments after showing it on Milanese runway show, the style was picked up by the one and only Pharell Williams. The impact of celebrities such as Pharell embracing the style are lasting for more than two years for the Westwood brand. This hat is often worn with casual outfits, and unlike other it can be mixed with a casual pair of jeans, or even worn in the summer no matter the size of it. The hat itself while more of a daring style statement, is sure to be a long cherished piece in your wardrobe.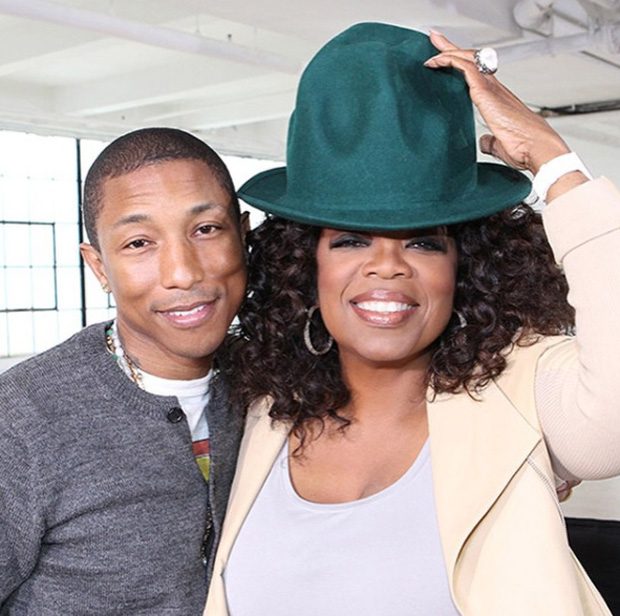 Pharell Williams and Oprah – instagram @pharell 
The hats are handmade in Britain for Westwood, who collaborates since 1980s with her manufacturer. It is a comeback design dating to Vivienne's 1982 Nostalgia of Mud Collection.
The most stylish thing a man can do is wear a hat, however not every hat is perfect. That's where the style experts come in. When it comes to classical hats we are mostly familiar with Panama Hats, we know about them since this style is mostly worn in the summer. However for the transitional time, like Fall or early Spring at MMSCENE we would recommend a felt fedora hat as a perfect style choice.
Classic Fedora Hat from Fashionable Hats
For spring a light colour felt fedora is a better choice, however for Fall days you could choose a more darker autumnal nuance. The style is also very easy to match with a more casual option. You might remember fedora from a Mad Men episode, however today this is a very contemporary choice, to make it even more cool you can simply flip up the brim. Fedora's come at different price points, so if you are looking to update your style for the Fall season be on the look out for perhaps a camel toned Fedora.
However for winter days, approaching with a speed of light choosing a wool material is a great choice when it comes to a men's hat for winter, thankfully it is available also in this style for the colder days.
In addition to the above mentioned Vivienne Westwood, other top brand fashion designers often using and constantly reinventing the classical style hats are Prada, Gucci and British heritage brand Burberry.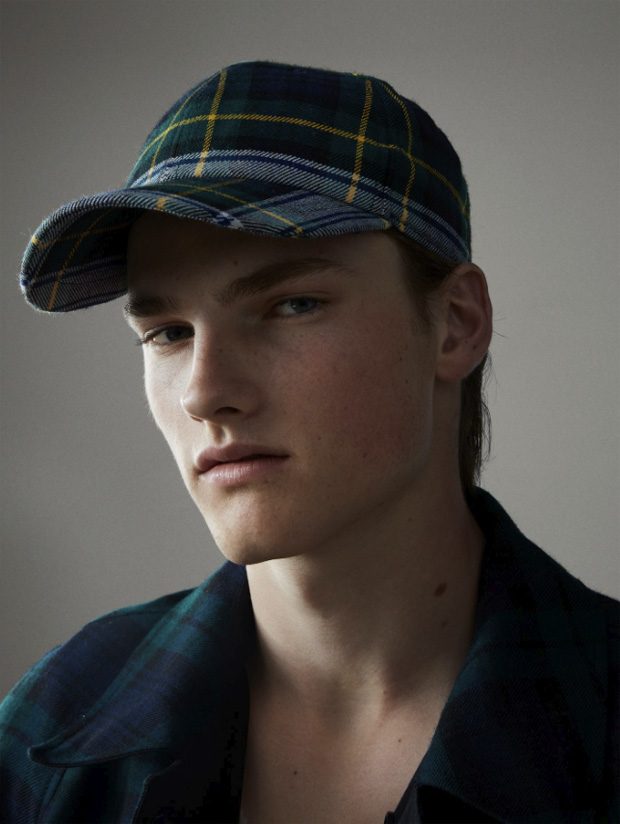 However when it comes to hats this season, Christopher Bailey, the creative director of Burberry has brought back check but also focused this time on showing their own checked version of the baseball cap. Their new Tartan Baseball Cap is recommended as a unisex piece available in the just shown Burberry September 2017 collection. You can see it in the image above.  Courtesy of Burberry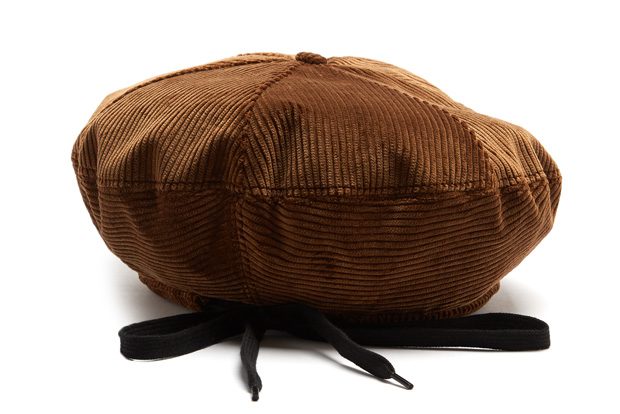 And last but not least, a style bringing us back to the capital of fashion Paris, is the ever chic beret hat. When it comes to the must-have beret, we can certainly head to PRADA who in it's coveted velvet look from the Fall Winter 2017 PRADA season has included a menswear beret in a light brown version. The style called Drawstring Corduroy Beret designed by the legendary Miuccia Prada brings it back to her favourite work-man attire. This time the famed Milanese designer and her team have associated the style to a baker boy, and has no doubt captured a true seventies moment with this coveted piece. The piece is designed in cotton corduroy, however the finishing come in brown leather, just as the debossed PRADA tag. The style perfectly mixes into the modern Fall Winter 2017 styles.
Our opening photo features model Bautista Zorio from the Two Management photographed by Santiago Bisso exclusively for MMSCENE. In charge of the styling and using the beret was Ton Aguilar.