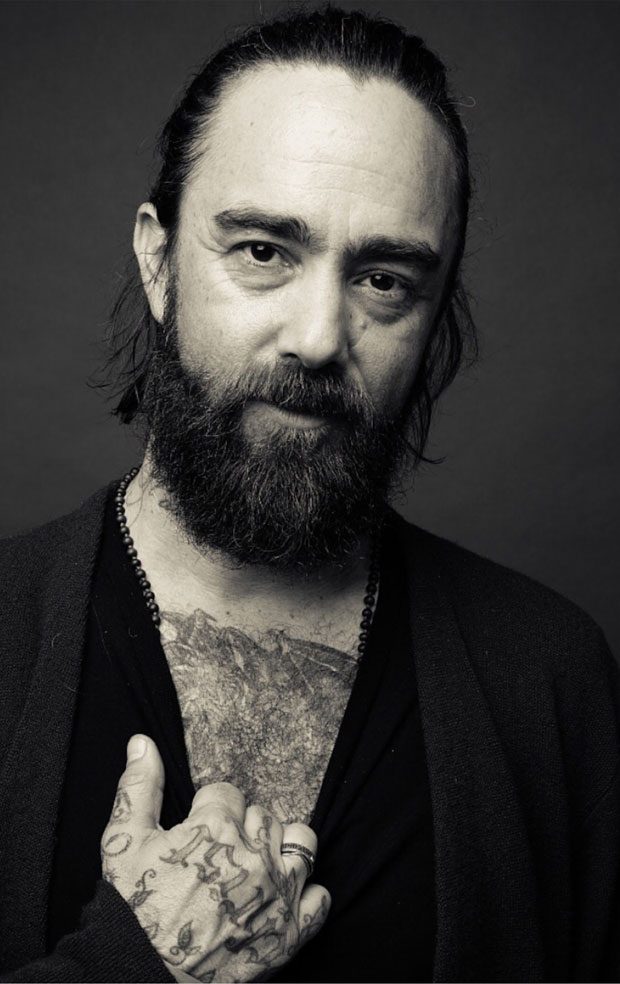 You may remember JEFFREY SEBELIA from TV as one of the most successful contestants to come out of Project Runway but also for the work on his own designs and shaping the style of music icons such as Lenny Kravitz and Marilyn Manson. Today, as a true fashion rock star Sebelia is still endlessly creative, he's standing behind a_i_r Atelier, an American brand on the rise co-founded with filmmaker and artist Kirk Nelson.
Our New York Contributing Editor SINEM YAZICI sits down with Jeffrey to talk about his beginnings, the spring summer 2019 collection and the fashion industry.
Read more after the jump: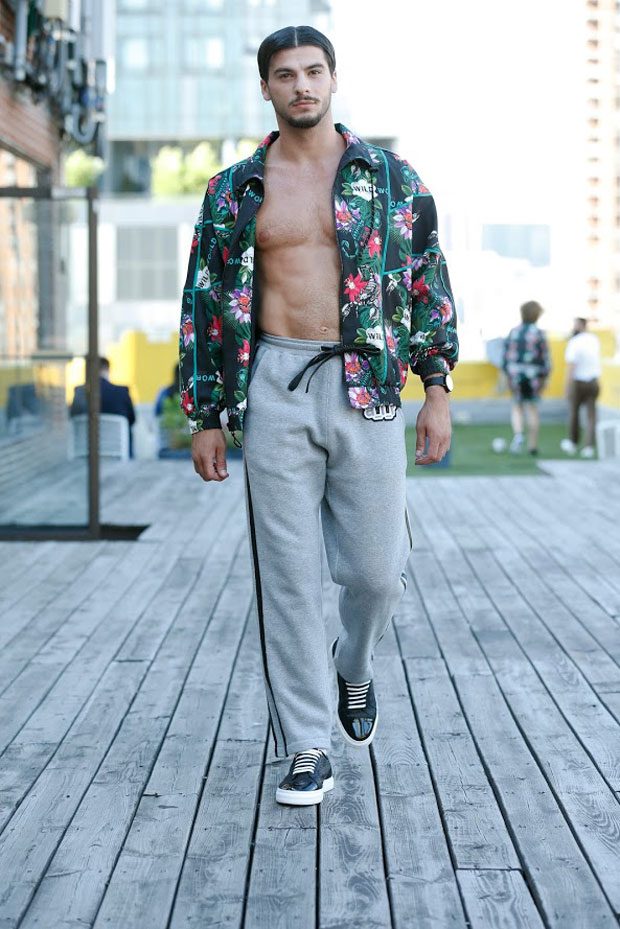 When did you realize you wanted to become a fashion designer and how did you come to start your own label?
After 6 years of being a production designer, having worked with artists like OutKast, Puff Daddy, Metallica… I wanted to try fashion design. I started by making outfits for Lenny Kravitz, Marilyn Manson, Gwen Stefani, Cher, Elton John, and others.
You identify yourself both as a visual artist and as a fashion designer. How do these two disciplines complement one another in your design process?
It's all visual. To me fashion is wearable art. I draw from architecture, photography, literature, music and film for my inspiration. As a production designer I worked to convey a story through design. In fashion, I find I am still telling a story.
What is the main philosophy behind your work?
Love… I think as a designer one has to love its subject, which is the customer. I want the customer to feel the inspiration I feel and that desire comes from a place of love and gratitude.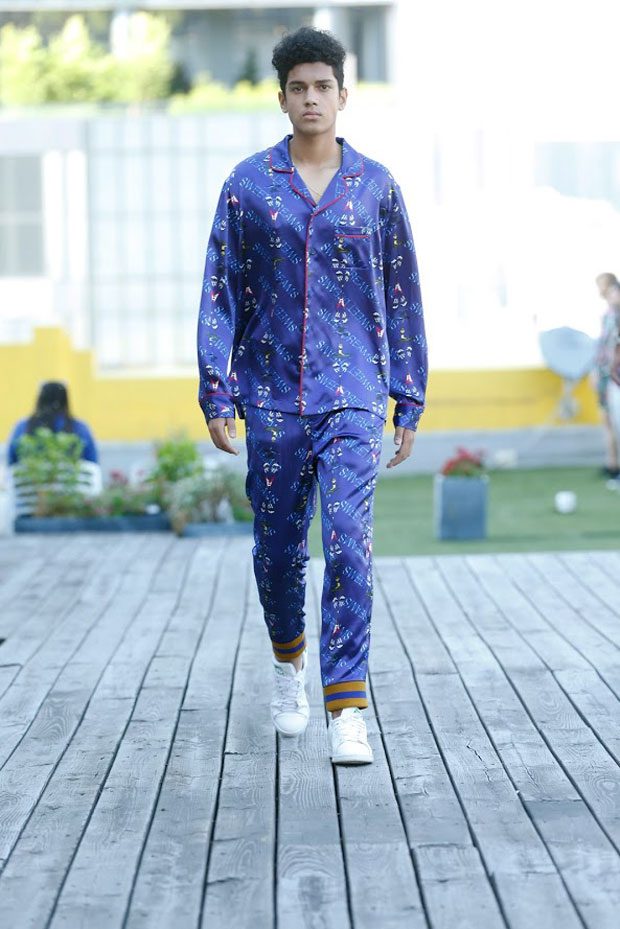 What was the turning point of your career?
I'm still waiting for it….haha! Ok not really. I think I've had a few turning points. One leads to the next. In fact in a lot of ways fashion has been a turning point in itself. I've felt more creatively balanced in fashion than with other types of design. And it's turned me from always looking in to looking out at and imagining what others might see. I think fashion can be very stifling if you're not careful. It can feed narcissism, feed a hardening of an identity that shouldn't be hardened. Fashion can take itself way too seriously and forget that it is transitory, temporary, and made to be beautiful this season and repelling in a year.
How do you find a balance between creativity and production?
Through finding my breath. Relaxing and getting into the production aspect as art. Like Andy Warhol…I believe art to be commerce. I find as much intrigue in the production end of fashion as I find in draping a single piece. There is a skill to execution and an art to eliminating waste that I love in production.
Where did you get your inspiration for this collection?
From the self obsessed decadence of the 80's and the over emotionalized 90's. I grew up in a time when to be ignorant seemed cool, then in the 90's we took it up the other extreme. I think as a reaction to the 80's and decided to be too real. Too self obsessed. Too into expression of negative feelings in the name of honesty.
What are your favourite pieces?
All of the jackets. I love the materials, the construction, and everything about them.
Tell us about the creative process behind the Spring Summer 2019 collection?
It's a very free flowing process. I don't let ideas sit for very long if they feel right. And I tend to tweak in the final analysis. Some ideas cane straight off of bus bench ads, some from construction sites around LA, and some from random notes I felt the environment wanted me to read. It sounds esoteric, but really I think it was just about being aware.
These past seasons many big names in the industry decided to leave New York Fashion Week. Do you believe the city is still the place-to-be?
Absolutely. That's like asking me if the best place to surf is still the ocean. Come on. Theater, art, fashion….NYC. THATS WHATS UP.
Do you think there's a special group of people who buy your clothes?
I like to think that whoever buys my clothes are special. [laughs]
I'm sure you have come across moments of struggle, maybe lack of inspiration. How do you overcome these times; especially if you have a deadline?
I drive. I go for a long drive until I come out of it. I find that sitting and squeezing my brain doesn't work, sometimes playing the guitar helps. But since I learned to drive, it's always been a source of relaxation and leisure for me. One of my favorite things to do is to drive around LA and look.
What's your opinion on the current state of the fashion industry?
It's an ever changing monster with many heads and a knack for predictability. It seems fashion May be closing in on itself…but that's just an illusion. It's changing. The same way the music and film industries have changed.
Who's your favourite designer of all time?
Martin Margiela.
Where do you see the brand and yourself going in the future?
Ask me in 5 years.
Keep up with Jeffrey's fashion house over @a_i_r_atelier
Images – SS19 Collection
BUY PRINT $24.90 & DIGITAL $3.90