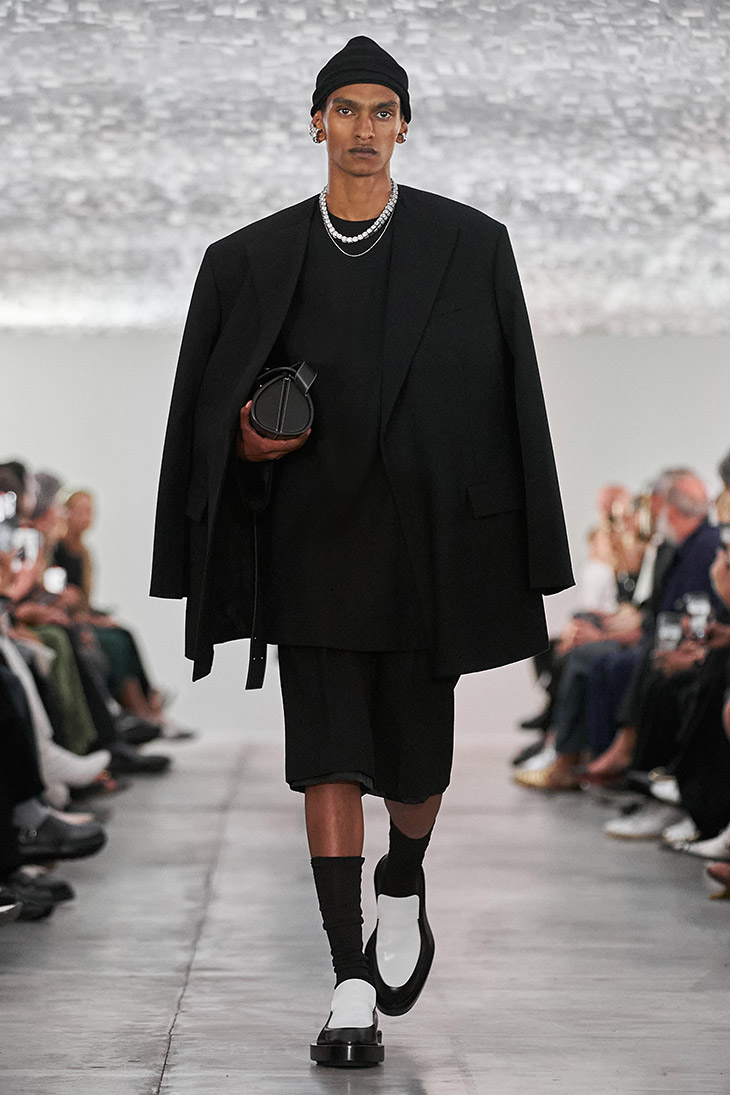 Fashion house JIL SANDER unveiled its Spring Summer 2024 Collection with a fashion show, on Saturday, September 23rd, during the recently concluded Milan Fashion Week. With an unparalleled knack for subverting tradition, Lucie and Luke Meier, the dynamic duo behind the brand, continue to redefine the boundaries of women's and men's fashion, urging us to embrace evolution and the desire for change.
SPRING SUMMER 2024 COLLECTIONS
Their creative vision blends a rich tapestry of references and elements, consciously exploring the endless possibilities that arise from merging tailoring with technical expertise, feminine aesthetics with masculine charm, daywear with glamour, the ordinary with the virtues of couture, all manifested in both form and material.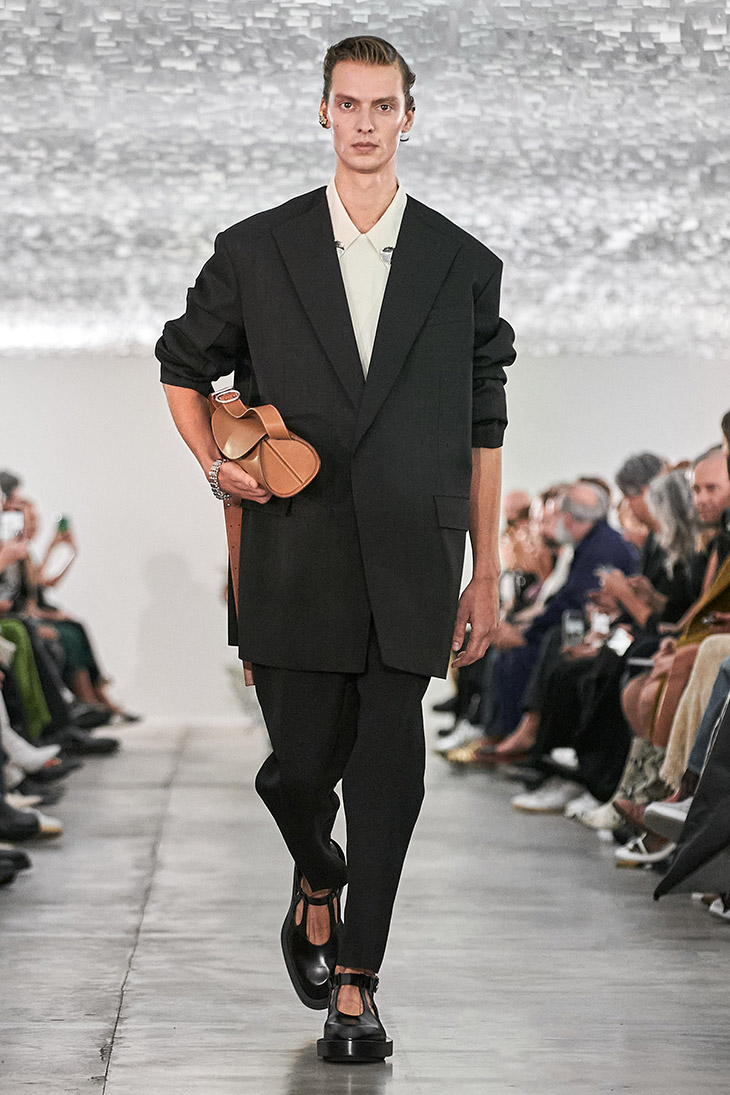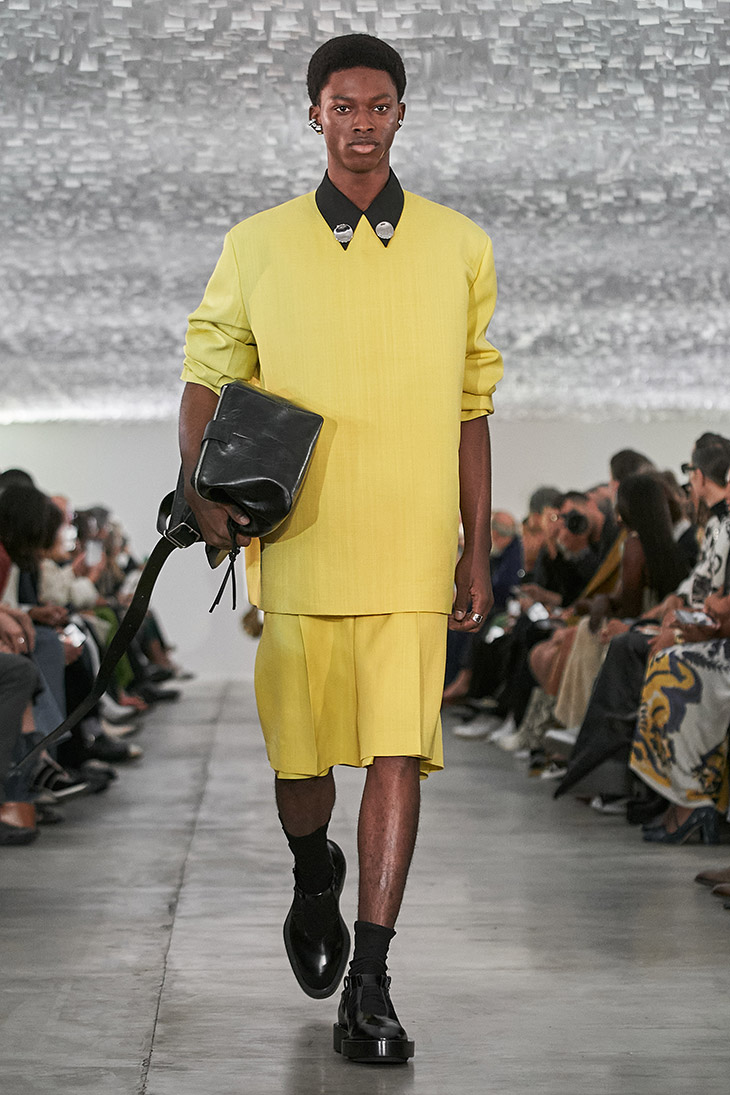 In a harmonious fusion, traditional craftsmanship merges industrial construction and technique, reflecting our eclectic, mobile, and technically-driven age, all while radiating a positive outlook towards the future. This fusion is flawless, devoid of any sense of nostalgia.
The Jil Sander Spring Summer 2024 collection, a radiant display of lightness and elegance, breathes new life into classics like coats, dresses, frocks, habits, jackets, smocks, trenches, tunics, and uniforms, elevating them into a refined, contemporary language.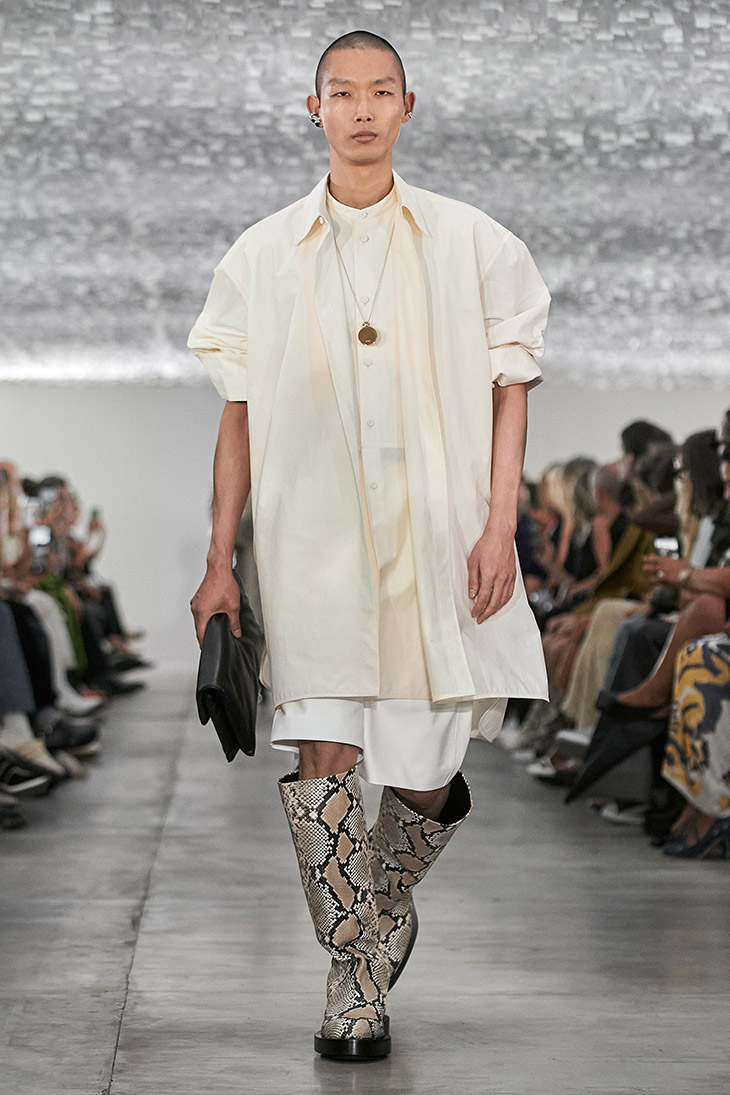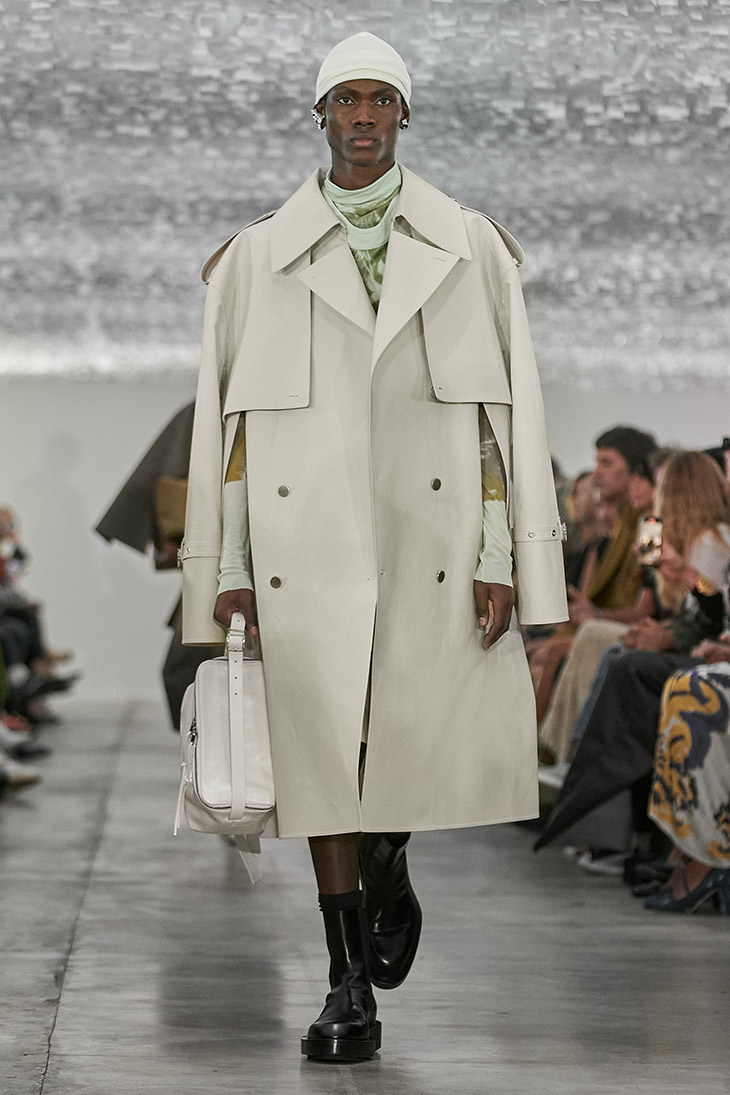 The concept of a new suit is further expanded for both women and men, featuring sharp, high-waisted short and long trousers coupled with large, boxy jackets, cut in graphic shapes, complemented by a series of long, hieratic tunics.
The sense of reinvention is accentuated by bonded cotton trenches with generous collars and sleeves, abbreviated capes that envelop tops and coats, and papery eel skin, which makes a statement in a suit and a slicker. Python prints grace long coats and the plastrons of shirts.
The collection embraces whimsy with printed faces of a cat and a dog, along with the playful addition of steel and zircon jewels, lending an air of lightness and a pop edge to the ensemble.
Not to be overlooked are the new editions of Jil Sander's signature Cannolo bag, the Coin bag, and a fresh series of Vertigo bucket bags, constructed from spiraled strips of leather, all of which accentuate the sharp elegance that defines this collection. Soft, squared Goji pillow bags introduce an element of tactility. Men's shoes, crafted with woven and moccasin construction on sturdy leather outsoles, provide a pragmatic anchor to the silhouette.
The color palette, predominantly solid, underscores the references to sartorial archetypes that thread through the collection – a testament to the Meiers' unwavering commitment to transforming and elevating the ordinary. White, cream, purple-brown, dark blue, and black are harmoniously paired with traditional outerwear hues such as sand, light olive green, grey-brown, grey, taupe, blue-grey, and a sand and stone wool mélange. Vibrant pink, charged green, lemon, and orange make their appearance as exclamation marks, punctuating the word "present" with flair and enthusiasm.