London Men's Fashion Week ( LFWM ) has been the highlight of the men's fashion month for what seems like forever. We have all come to love the Brits for their utter freedom and fearlessness with their fashion. LFW has brought us some of the most creative minds, with the event being known for showcasing the best and newest talents. For the most part, designers have always taken inspiration from London Fashion Week, when aiming for edgier and boundary breaking fashion. However, there have been many whispers in the industry, with everyone too afraid to say out loud what we've all be thinking, London is losing its touch.
LFWM IN THE HEAT OF FASHION WEEK MONTH
You couldn't help but notice it in the heat of the fashion month at LFWM, people weren't as excited for London Fashion Week Men's as they usually are. We had to ask, is London really losing momentum? And what is the reason behind it? Regardless of a majority of big fashion houses showing in the other fashion capitals like Paris and Milan, it has never stopped the anticipation of the London Men's Fashion Week collections. There has been various shifts and changes lately to the fashion calendars with numerous brands. Mixed gender fashion shows are becoming the new thing and collections are coinciding with the current season, instead of the 6-month lead time. Yet, these changes in fashion haven't seemed to affect any other city like it has London. Maybe things have changed too drastically for the London fashion scene to not experiences some big setbacks.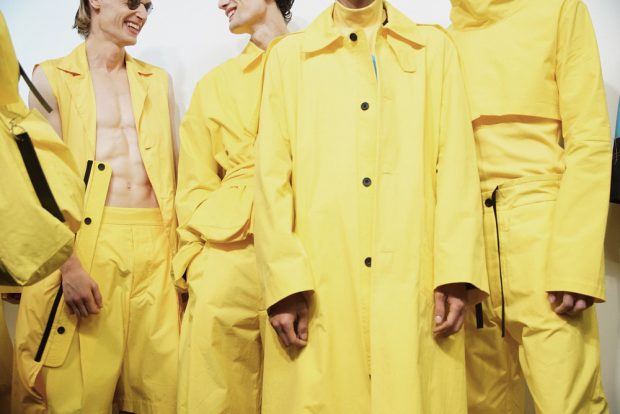 One of the biggest attractions for Men's London Fashion Week was Burberry, with their Men's fashions shows never failing to be the pinnacle of LFW Men's Collections. However, due to the brand's decision last year to permanently change to mixed gender shows and cut down to 2 showings at Women's LFW per year, the Men's LFW has suffered tremendously. The crowd that was usually pulled in by the Burberry men's shows has since begun to skip out on London and to go straight to Milan. To make matters worse, this season saw more big-league shows skip out on showing altogether and show in other cities including J.W. Anderson who decamped to the Pitti Uomo men's trade fair in Florence, Italy. This inevitably meant that many foreign fashion editors and buyers had very little to attend London Men's Fashion Week for, therefore decreasing the exposure and hype for the SS18 London collections. The emerging London based designers were consequently left to compensate for the absence of the bigger shows, with the attending press and buyers wanting nothing less than A grade collections.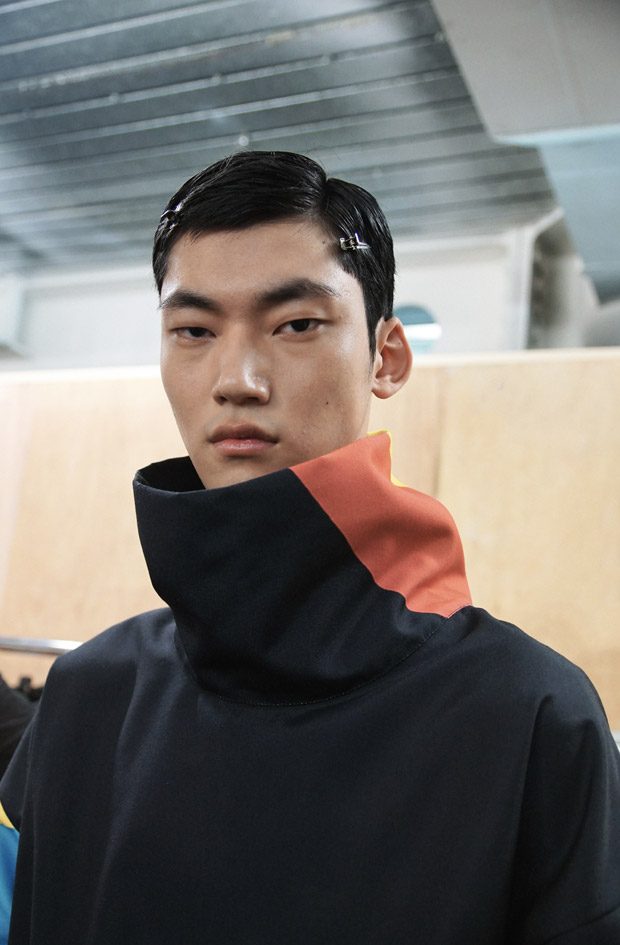 LONDON CONFIDENCE AT LFWM
Fortunately, that they did, we saw many shows that made us confident that London still has an abundance of talent at its core. There were several standout SS18 collections but our favourites included the likes of Bobby Abley, John Lawrence Sullivan, E. Tautz, Qasimi, Wan Hung, Maison Mihara Yasuhiro, Astrid Anderson, Xander Zhou, Topman, Berthold and Edward Crutchley. As for the trends that are set to take over come our Spring/Summer 18 wardrobes, designers gave us plenty to choose from. Here is a breakdown of some of the biggest menswear trends for SS18,
This season it was all about the stripes, brands were showing vertical stripes in virtually every collection we saw. Stripes made an appearance at shows like E Tautz, Qasimi, Topman, Maison Mihara Yasuhiro and John Lawrence Sullivan. Brands kept playful with the pattern, mixing it with bolder colours or contrasting it with smaller stripes. E Tautz showcased a louche cream and navy pinstripe safari jacket, while Qasimi displayed broken up stripes on a navy and claret summer blouson.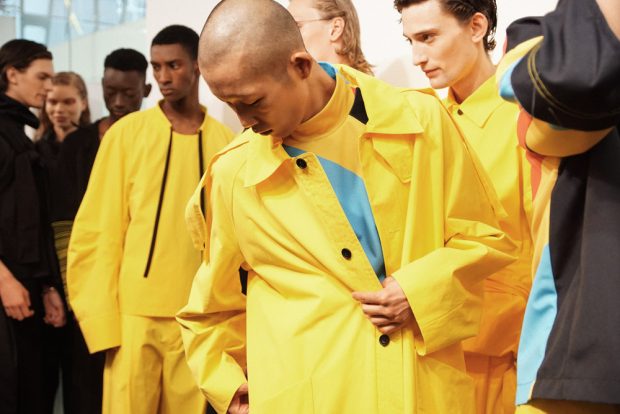 Demin can back this season in a big way on the London catwalks with brands playing with silhouettes, cut and materials. One of the highlights being, Alex Mullins, who showed a semi cropped Demin jacket with enlarged sleeves paired with matching high waisted trousers. At Maison Mihara Yasuhiro we saw a 'Black Mirror' inspired collection bringing bold distressed denim pieces to the SS18 season, one of the pieces being an oversized black denim jacket covered with hashtags and patches emulating modern and retro digital motifs.
Head to Toe Tones were also all the rage on the catwalks of London, with brands such as Oliver Spencer, Berthold and Zander Zhou all showing one tone looks. The trend was shown using bold summer tones, with Berthold reaching for a bright yellow head to toe look and Oliver Spencer sticking to more modest strawberry pink top to bottom look.
TREND SETTING BRITISH DESIGNERS
British designers were loving Metallic this season, the material was spotted in several shows and presentations in London. Metallic trends were seen from like Topman, Wan Hung, Harry Xu and Xander Zhou with the material on outerwear all the way to the SS18 accessories. Xander Zhou opted for a statement silver/gold oversized coat, while Harry XU showed metallic cross bags and orange/gold jumpsuit.
When it comes to the Genderless trend, the Brits have always been ahead of the times and this season designers showed us why. We saw male models in androgynous clothing, with brands like Edward Crutchley, John Lawrence Sullivan, Bobby Abley, Astrid Andersen, Charles Jeffrey Loverboy, blurring the lines of gender. Bobby Abley took the limelight with their Teletubbies inspired show, having male models in long mid fringed skirts and crop tops. Charles Jeffrey Loverboy went for more poetic/artistic approach having costume-like garments, the brands had male models walking the runway in dress coats and feminine silhouettes.
In review, we are not sure whether these issues surrounding London Men's Fashion Week will persist. Right now, London is hanging by a thread and any further setbacks could cause some major damage to the fashion capital's reputation. We all know fashion is unforgiving even to the best of us, but we know London can make a comeback and return to the top of the fashion leader board.
Text by Collen Tonderai Demerez
Photos by Alin Kovacs, behind the scenes at Berthold, originally published in MMSCENE Issue 017 available in print & digital.