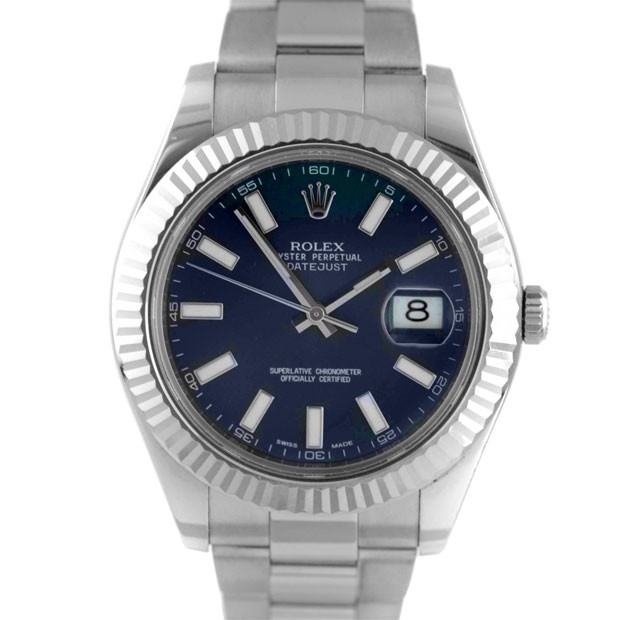 Open any menswear magazine and next to how-to-pick-a-tie section, you will no doubt find a guide to watches. Do not think twice, ROLEX watch will be in the centre of that guide. Today the brand itself has become synonymous to a coveted as well as quality watch. Perhaps the most simple of its reasons is not the prestige in the price of the same. In fact many will tell you, there are far more expensive time pieces to acquire.
What makes it stand out, is indeed the longevity of the same, and we are not talking only the Swiss-Made quality.

The everlasting sentiment of a classic watch design, is easily connected to a Rolex timepiece. The staying style power without the same even surpasses the 'menswear' guidelines, and ever more often it is a bold accessory to a women's outfit. Example is the piece in the photo above, found at Swiss-Wrist New and Preowned Rolex.
Easily said the reasons above have made the brand an internationally recognizable name. While the classic menswear lines never go extinct, the root of today's menswear is always traced back to London. As we know it is a Swiss company today, however Rolex was founded back in 1905 in London, by Hans Wilsdorf and his brother-in-law Alfred Davis. Wilsdorf and Davis company has imported Hermann Aegler's Swiss movements and placed them in modern watch cases. Yet these early watches were sold by jewelers who would actually put their own names on the branding.
The brand became ROLEX in 1908 when Wilsdorf registered the company name in Switzerland. The story never confirmed by the founders is that the name was simply made up. They wanted their name to be simple, elegant and easy to remember and pronounce in any language and any country.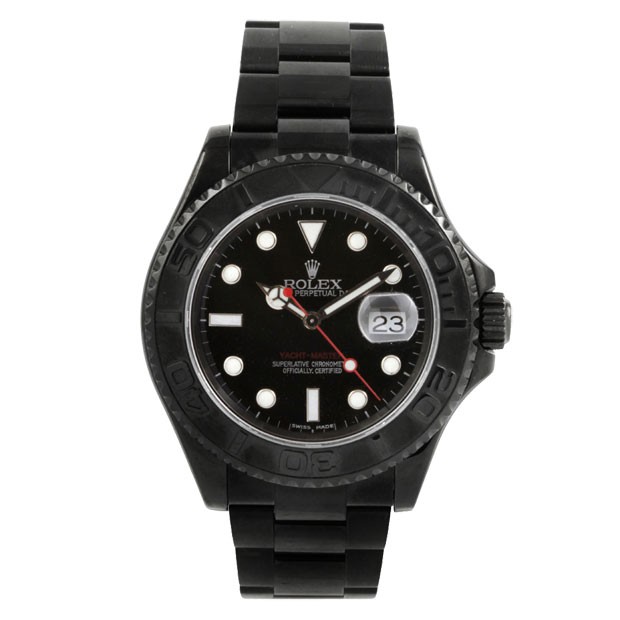 The question on our minds today – Is ROLEX A Man's Ultimate Accessory? The design is always classic and stark, very often empowering. Examples is Rolex Yacht Master, a stainless steel piece, surpassing any trends of the moment. (Photo Above – Image Courtesy of Swiss Wrist)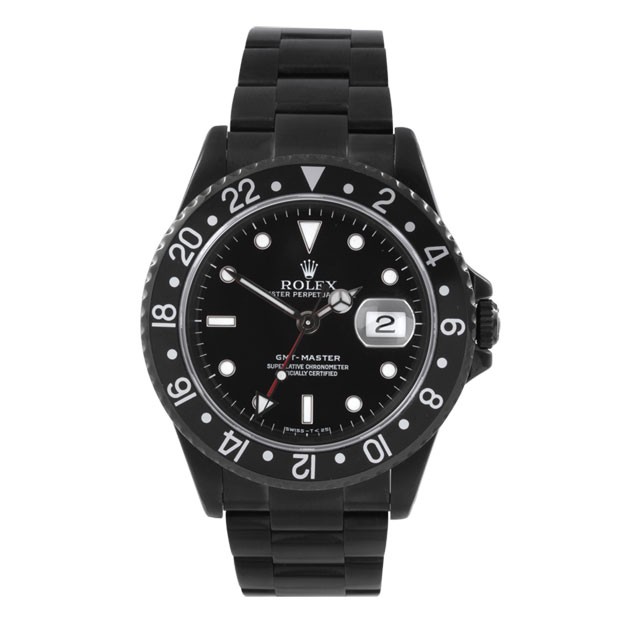 The design morphs into a more youngfull and sports influenced shape with the DLC Rolex. While the shape is always similar, the always present variable is the maintenance of that 'classic' note. The note that will keep your watch last forever.  (Photo Above – Image Courtesy of Swiss Wrist)
While many ladies will tell you Birkin bag is the ultimate investment, a bag which will never go out of style. The same can be said for one of these watches.