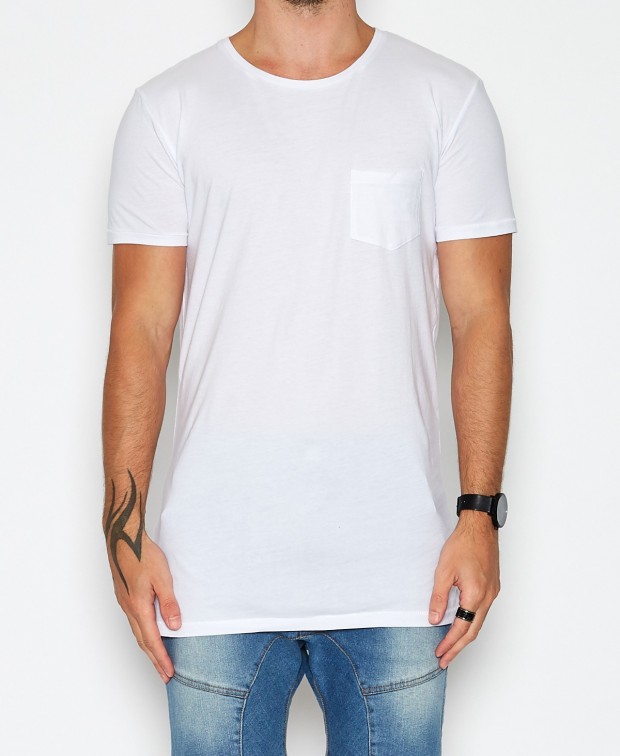 It is that time again: the sun is coming out in full force on a daily basis, which means there is ample opportunity to soak it all in at the beach, dress down, and enjoy its nourishing warmth. It is time to stop hibernating and get out more to take advantage of the hot months with outdoors sports, barbequing up shrimp on the grill at a friend's place, and enjoying cold beer long into the night.
Of course, all of this also signals a wardrobe change, and if you are caught unaware, you will not be representing your best Australian streetwear game,nor showing off your stylish threads. Not to worry: we've got your back with a few suggestions for what is in this season. So without further ado, read on for some seasonal novel things to consider to go out and about dressed to impress.

Neverland Store Over Cooked 'Tall T-Shirt White'
Simple does not necessarily have to be boring. With these simple white men's tees however, there are a few of note that distinguish it from other brands and justify its $29.95 price tag. Firstly, you receive a nice discount for buying two of them for $49. Secondly, the thin material means you are practically guaranteed a comfortable wear in the hot months. And speaking of the heat, white is a great colour for the sun to reflect its powerful rays and keep you that much more protected. Finally, the breast pocket and hems around the shoulders, sleeves, and neck are nice little touches that make the otherwise simple tee stand head and shoulders above other plain white tee shirts.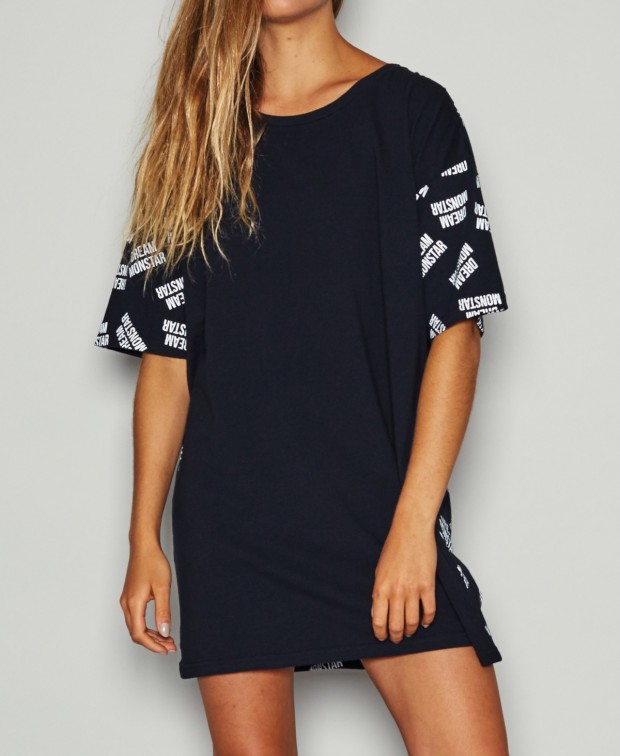 Dream Monstar 'DM Night Logo Oversized Tee Dress Black'
If you are thinking this oversized cotton Tee is just a pair of fancy pajamas because of its name, think again. With measurements of the XS variety calculated at 32" X 24" X 35", this is not exactly form fitting, but then again neither is it supposed to be (hence the word oversized in the name). What it does feature is a trendy Dream Monstar logo splashed around the sleeves and back of the fabric in a casual yet stylistic way. You can wear this out as a dress, but if you want to, nothing is stopping you from wearing this to sleep either. It'd be a waste to let something this comfortable go to waste as a multiple-purpose item in your wardrobe.
Sushi Radio 'Hype Level Scoop Back Muscle Tee Marble'
Muscle tees are great, not just because they show off all that work you've been putting in at the gym while having workout training on fitness gear like elliptical machines, weight benches, power tower, spin bikes etc. but because they allow the pits to ventilate without getting all balmy in the summer heat, plus they just look great. With this tie dye inspired design, the 'Hype Level' reaches a climax with the loud proclamation of Sushi Radio printed on the front for the world to see. Both the font and the double line separating the words are carefully configured for a great aesthetic and layout. The dark hues look great against the white, and would go well with most darker shorts or pants. Believe the hype!