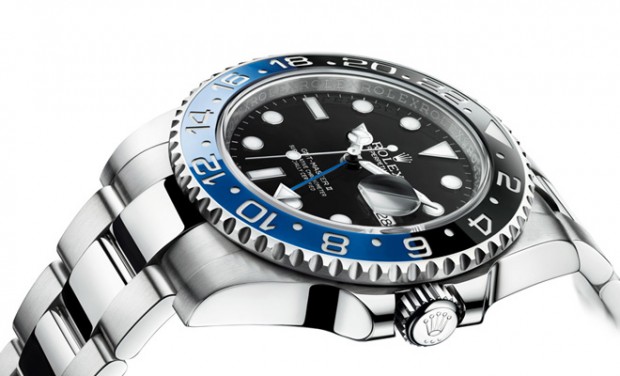 When you think of luxury watches, the brand that most likely comes to mind is Rolex. Acquiring a legendary Rolex watch may seem like an extreme purchase; however, TrueFacet's pre-owned Rolex watches can take away the guilt of extravagance. You can easily obtain an authentic Rolex Daytona in the style you want and still have money left over for food and shelter. A pre-owned Rolex is like a pre-owned leather jacket. It's just cooler.
A luxury watch that's "lived in" will feel better on your wrist and have more personality—you'll feel a closer connection, achieving true style without paying an arm and a leg in the process.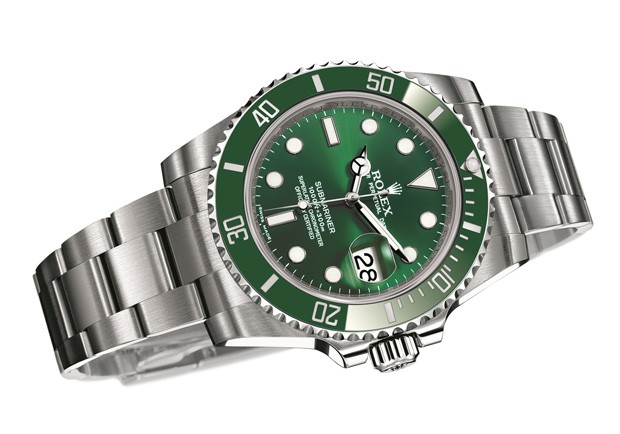 Rolex began carving out its reputation for excellence in craftsmanship in 1905 and has continued to innovate through new manufacturing techniques and precision. Their "Oyster" case, invented in 1926,resulted in the world's first waterproof watches. Attention to quality is a hallmark of Rolex watches; for example, the staff at Rolex subject Oyster Perpetual watches toextreme water and pressure tests. Deepsea watches are tested to a depth of almost 13 thousand feet! Newer Rolex watches may not need to be serviced for 10 years, according to a recent article in Forbes.
Many of the Rolex models are self-winding. Motion of the wearer's arm winds a mainspring inside the mechanical watch. If the watch has been unused for a long time, the wearer can jump-start the watch by manually winding it.
Rolex is the only watchmaker in the world to use 9094L stainless steel. This case material resists corrosion from sweat and saltwater better than lesser grades. While more difficult to machine; the difference in polish and durability is obvious.

Iconic Design
From James Bond to Adam Levine, the Rolex has become a symbol of excellence, taste and power. Although trends may come and go, such as the Apple Watch and Sony SmartWatch, the Rolex moves forward with only minor changes to aesthetics but more and more precision, inspiring men and women to push their limits and live for greatness in the depths of the ocean and on the peaks of mountains. Menswear or womenswear it completes every wardrobe.
Reinhold Messner wore a Rolex when he became the first climber in the world to conquer Mount Everest without supplemental oxygen. "Each of us is afraid doing something difficult, something dangerous," Reinhold said. "I need only courage because I have lots of fear, especially beforehand."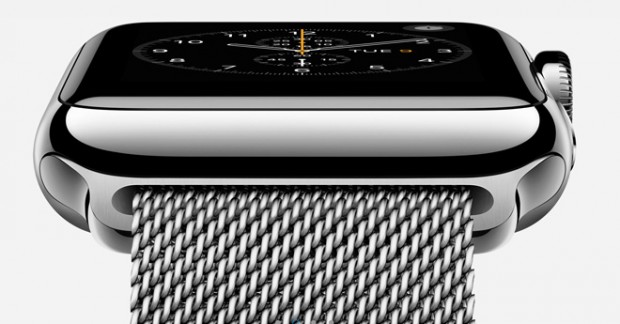 Dr. Sylvia Earle spent thousands of research hours underwater to study marine life; she, too, wore a Rolex. "Our past, our present, and whatever remains of our future, absolutely depend on what we do now."
Adventures can take many forms. Being able to rely on your equipment when you need it can mean the difference between life and death. The quality and accuracy of TrueFacet's pre-owned Rolex watches give the wearer confidence and assurance that their timepiece will not let them down when needed.The money you save by buying at TrueFacet can go toward your new buoyancy compensator device or racing snowshoes.
The Top Rolex Models
While any Rolex watch is a crown for every achievement, some are more famous than others.
Daytona: The Rolex Cosmograph Daytona is a beautiful stopwatch, which features three subdials and a tachymetric scale in the bezel to measure speed. Yes, you can use the Daytona to tell how fast you are traveling. This may be the most popular Rolex for collectors and is a very distinguishable model.
Deepsea: The Deepsea is much larger and thicker than most Rolexes. As stated, the most useful feature is that this diver's watch is waterproof to almost 13 thousand feet—although the bezel is the most noticeable feature. It takes 40 hours to make each bezel, according to Rolex, which are worth more than just style points. You can use the bezel to measure elapsed time or as a countdown timer. According to watch blogger Ariel Adams, who visited the company's four manufacturing locations in Switzerland, the testing for dive watches at Rolex is impressive. The watches are submerged, heated up and then a drop of cold water is placed on the crystal to see whether condensation forms.
GMT Master II: The 24-hour bezel on the GMT Master II gives the wearer access to three time zones. In the 1950s, PanAm Airways pilots who were traveling across two time zones used the original GMT Master watch. The model also features a day window. Knowing the time in different time zones in which you are traveling, can aid in fighting the mental effects of jetlag.
• To tell time in three time zones, the GMT II has four hands. Two hands for the first time zone, two hands for the second time zone and the ceramic bezel for the third time zone. The watch features a day window with a Cyclops magnifying lens for easier reading. The Cyclops is an extra sapphire crystal above the day window.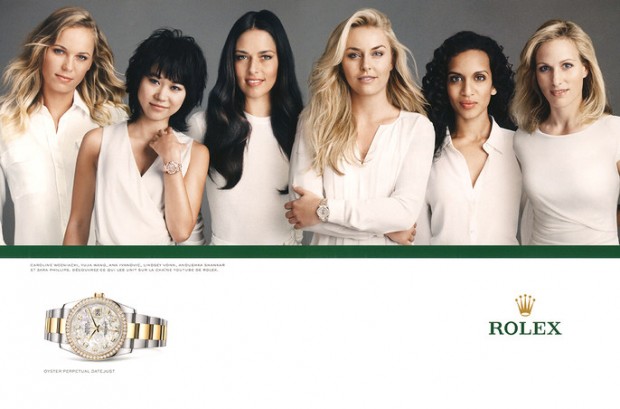 Datejust: Although Rolex may be seen as the top men's watch, Rolex designs with the fairer sex in mine as well, with some models decorated with luxurious diamonds. The Datejust, for example, can be customized with a diamond-set bezel and diamonds in the dial. It's also self-winding and has earned the title of chronometer, with watch movements that have been certified for accuracy.
Image above – Laura Ferrara styled Caroline Wozinaicki, Yuna Wang, Ana Ivanovic, Lindsey Vonn, Anoushka Shankar, and Zara Phillips for the Rolex campaign shot by fashion photographer Norman Jean Roy.
Always Seek Authenticity
There are plenty of places to find these best of the best timepieces without spending an arm and a leg. For example, experts appraise the authenticity and quality of all Truefacet's pre-owned Rolex watches. An pre-owned Rolex is not something you want to buy without a guarantee of authenticity, so make sure you locate a marketplace that both buyers and sellers can trust, with a legion of loyal customers that grows every day.
If you would be interested in finding out some more about watch accessories please visit Paul Twice for the best watch straps on the market.