Trajectory of a male model career has changed significantly in the past decade, from an unknown and often anonymous hunk the male model has found its spotlight. Even if you are not taking in account the social media's instagram craze, the male model has established itself as a pivotal part of the fashion industry. No longer are men an accessory to a fashion shoot, instead with the growing demands of the menswear industry, a myriad of fashion magazines both in print and web have created a slew of new top model icons.
Still there is a certain mystique about male models, the public is more and more fascinated with them yet some of the most successful male models are shy from exposure and even the social media. Yet these gentleman book all of the lucrative jobs, landing themselves on top of most successful men lists, such are Canadian supermodel Simon Nessman and as well as his colleagues Wouter Peelen and Will Chalker.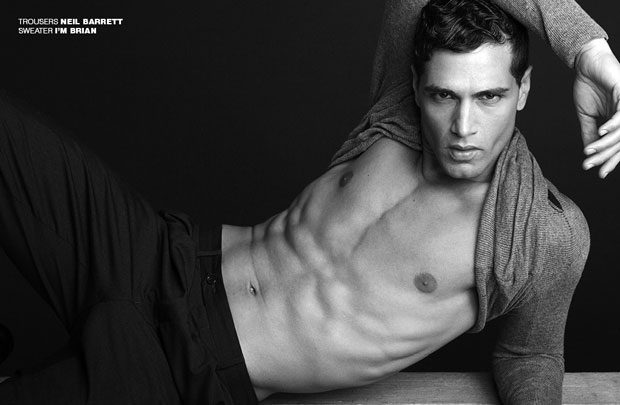 For MMSCENE magazine each issue we have the honor to interview a myriad of up and comer as well as top models gracing our cover, which in a way helped us get the sense of what the male modeling market wants, we asked recently top model River Viiperi what defines a success male model who shared: "Be you. Show them who you really are. Don't be scared to be rejected and don't take it too seriously." River, whose career spans almost a decade has dominated the fashion industry even before the age of the 'influencer', which for a moment shook the fashion scene yet the power of the follower seems to be fading. While Instagram and YouTube channels seem to be a good way to earn additional revenue for a model more often it comes down to enjoying a few perks, perhaps a free hotel stay or a nice gift. As the power of the social is finding a new shape, the industry is going back to the certain, booking the hard working seasoned male model instead of just taking a chance with guys that instragram even when they are on vacation – not that there is anything wrong with this and it does help, it is just that it takes more to build a brand, than just uploading to Instagram!
Quite often you are to see 'influencers' with millions of followers without a single job posted on their social media feeds, thus a selfie with thousands of likes is hardly making a successful career. Recently director of leading Los Angeles fashion agency David Todd shared with us: "When I first started as an agent, we didn't even have computers or any means of promoting models digitally. We always had to use our own creative skills by picking up the phone and push a model verbally rather than through email. While I understand that this is the phenomenon of today, we are hands on here with promoting our models on all social media fronts and understand the power it has in reaching clients all over the world." Looking through massive campaigns and important runway shows, it is clear to say the fashion industry did not embrace the social media stars to a full extent. Often they are used for a single season, enlisted for a few events and then left forgotten as the brand moves on to another star of the moment. While the social media allows the models to generate their own audience it is part of a tricky game, where models have to take care of their own public persona without the help of an agent.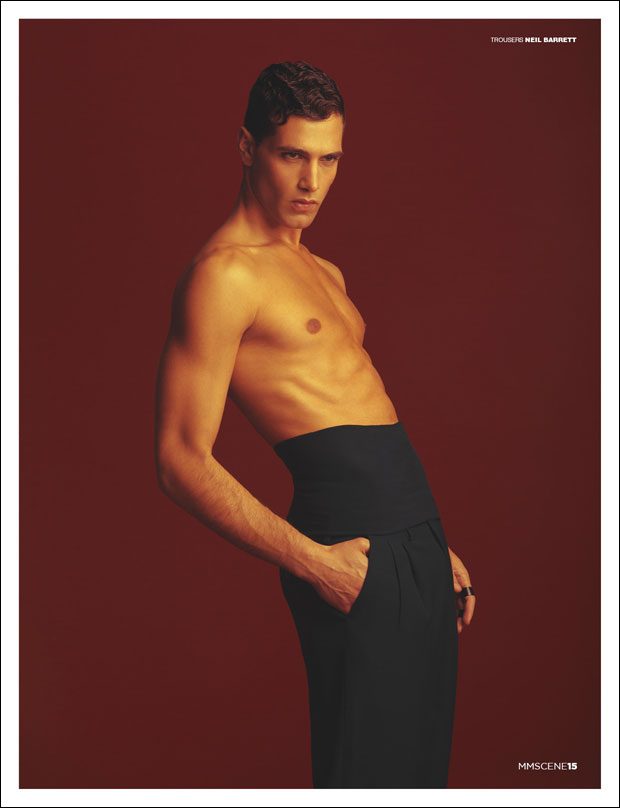 When we recently met up with the direction of Fashion Model Management in Milan, Lisa Ovadia, we also discussed the social feeds. Lisa who is an avid instagram user shared with us: "I think it's kind of in a human nature. But I do believe that I prefer not to judge what someone's feed is like, as if it is truly the way they live. Some people like to share too much and they show something which isn't REALLY them." Nevertheless, Lisa uses instagram even when on vacation, sharing: "You know that I found big stars in August. I am on a beach watching my instagram and asking who is this marvelous model! It brings me luck.". While instagram might be a good way to get spotted by an agency, in no means a number of followers will shape your chance of getting scouted, successful agencies are looking for extensive interview and even meeting the models in person.
The star of our corresponding shoot is supermodel Fabio Mancini who is one of the regular faces of Armani, appearing in the fashion house's underwear and denim campaigns for consecutive seasons. Fabio who is one of the most hard working models based in Milan is represented by d'men, a men's division at d'management group and was kind enough to share with us an advice for the model hopefuls: "Believe in your dreams.. People think models are like Gods… But it's not like that.. We are normal people with a brain, a heart and with emotions. So never give up and never back down because you can do it!"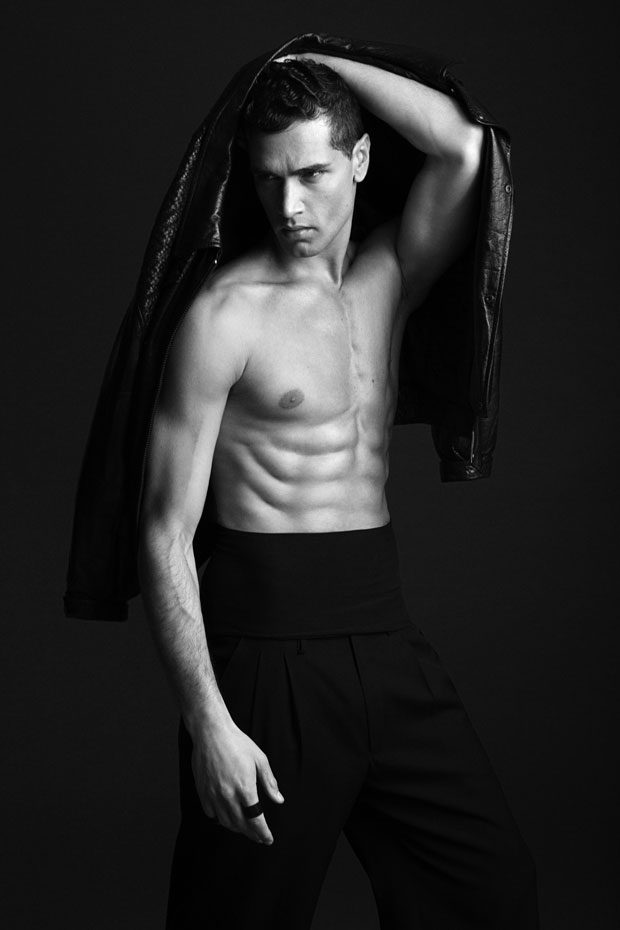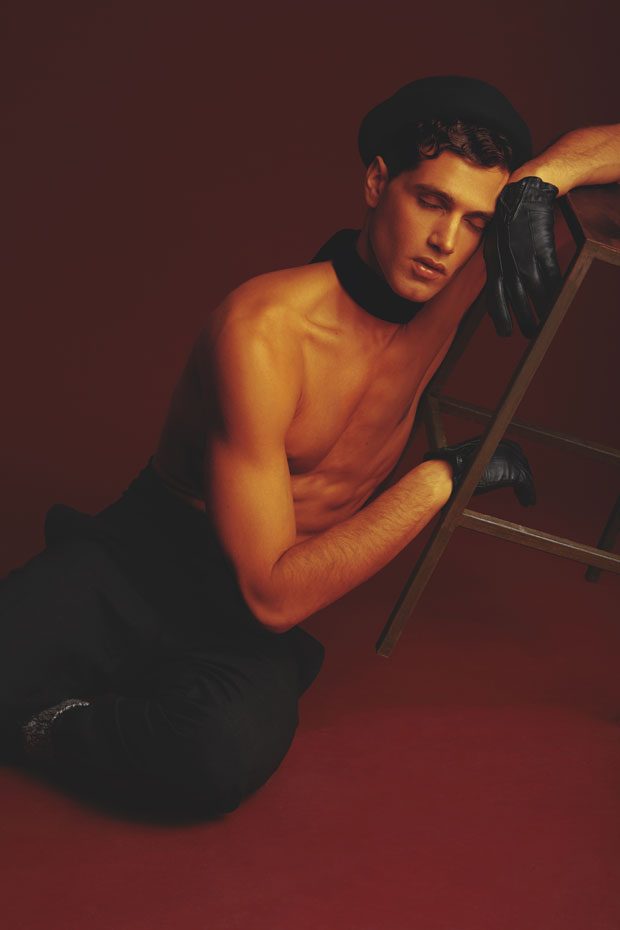 Still, hard work is certainly the key of any successful male models career. If you ever wondered why successful male models do not post 100s of selfies a week – being busy is probably the right answer. Even Fashion Industry veterans have mixed feelings when it comes to social media, Jason Kanner from Soul Artist Management in New York city says: "I used to enjoy posting but now it seems like a chore. I'm constantly trying to spread the love amongst all of the models I represent but I don't want to be posting too much in a day. You never know if it's going to hit. He's fully submerged in water up to his neck and his eyes just shine and you can really just see how absolutely stunning he is. I think social media is a trap. I wish it didn't exist but it's also super compelling and sadly relevant"
Finally, success in the modelling industry boils down to luck. Becoming a top model is close to winning a lottery, even when genetics and playing all the cards right are in your favour.
Words by Katarina Djoric. Model Fabio Mancini at d'men – d'management Group Milano, photo Donnie Garcia. Originally published in MMSCENE Magazine Issue 014 OUT NOW.