Fashion house Y/Project unveiled its Spring Summer 2024 Collection with a fashion show held on Sunday, October 1st, as part of the recently finished Paris Fashion Week. The collection, masterminded by the talented designer Glenn Martens, challenges the boundaries of fashion by posing open-ended questions rather than providing definitive answers. It's an expressive journey that revolves around the core concepts of versatility and pragmatism, all while maintaining a delicate balance with the Y/Project studio's relentless spirit of experimentation.
SPRING SUMMER 2024 COLLECTIONS
The collection's central theme revolves around the pursuit of elongation and disruption of traditional silhouettes. This artistic endeavor seamlessly harmonizes with layered experiments in structure and graphism, resulting in garments that distort our perception of their lineage. Throughout the collection, a remarkable modularity is at play, offering limitless opportunities for transformation and giving rise to sculptural pieces that seem to defy the laws of gravity. Intertwined within this creative tapestry are historical references, drawing from gothic architectures, genesis stories, and the allure of patina, which infuse the season with a touch of dark majesty.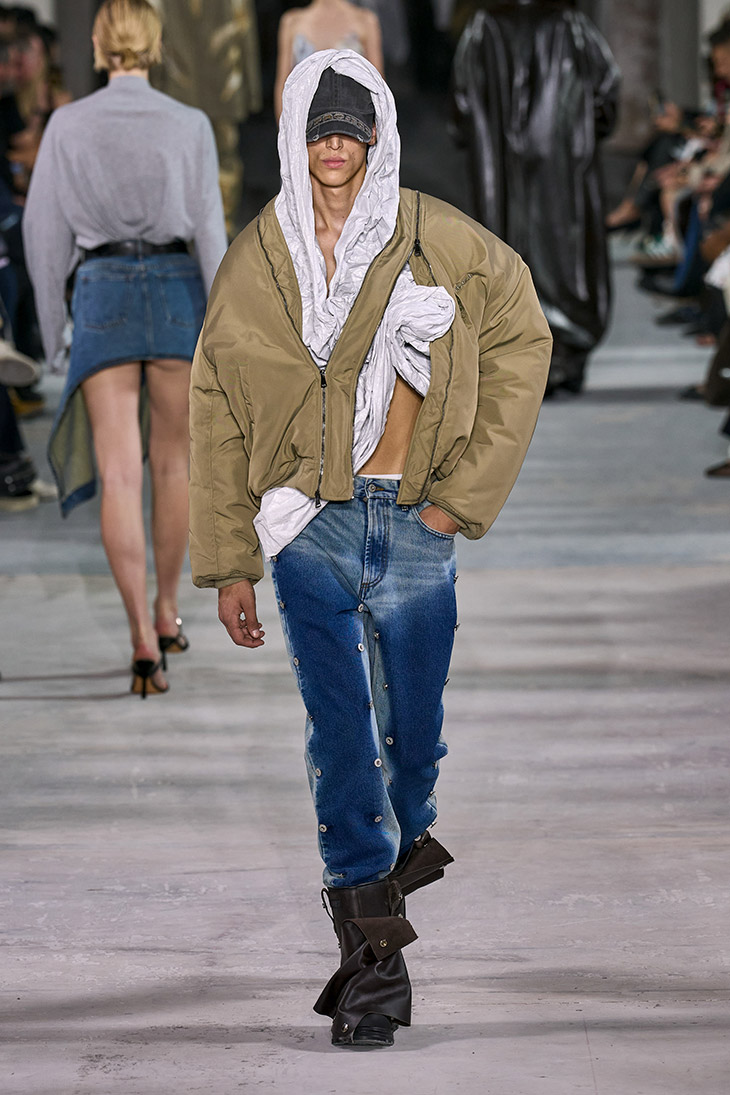 To achieve the collection's distinctive aesthetic, garments employ innovative techniques such as foiling on the outside and wiring on the inside. This craftsmanship produces mesmerizing whorls and peaks in the fabric, causing the clothing to stand away from the body in dynamic, ever-shifting forms. Recognizable fashion archetypes are transformed into abstract representations, yet they possess the potential to return to classical proportions if the wearer desires. The use of hook-and-eye closures and press studs introduces countless possibilities for style reconfiguration, with lingerie dresses and parkas bifurcated by the former, and two-tone denim or leather layers created by the latter, resulting in undulating, cowled workwear.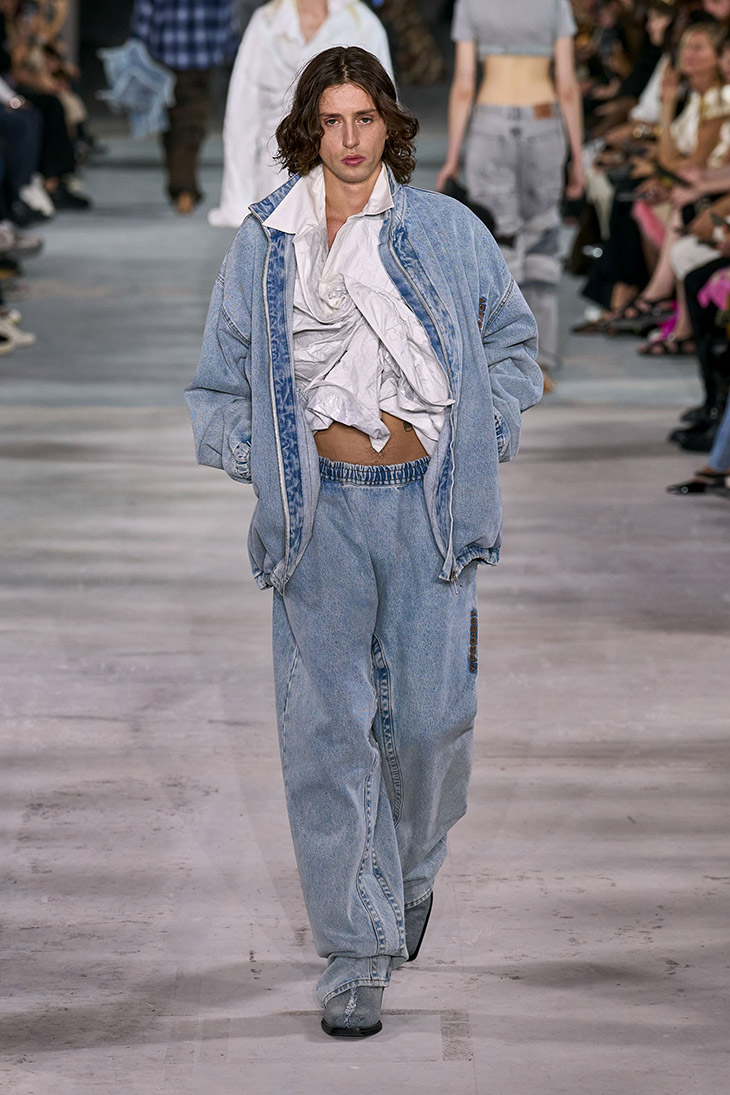 The Y/Project Spring Summer 2024 Collection is a breathtaking exploration of fashion's boundaries and possibilities. It challenges our perceptions, invites us to question convention, and celebrates the artistry of fashion as it pushes the boundaries of creativity and style.