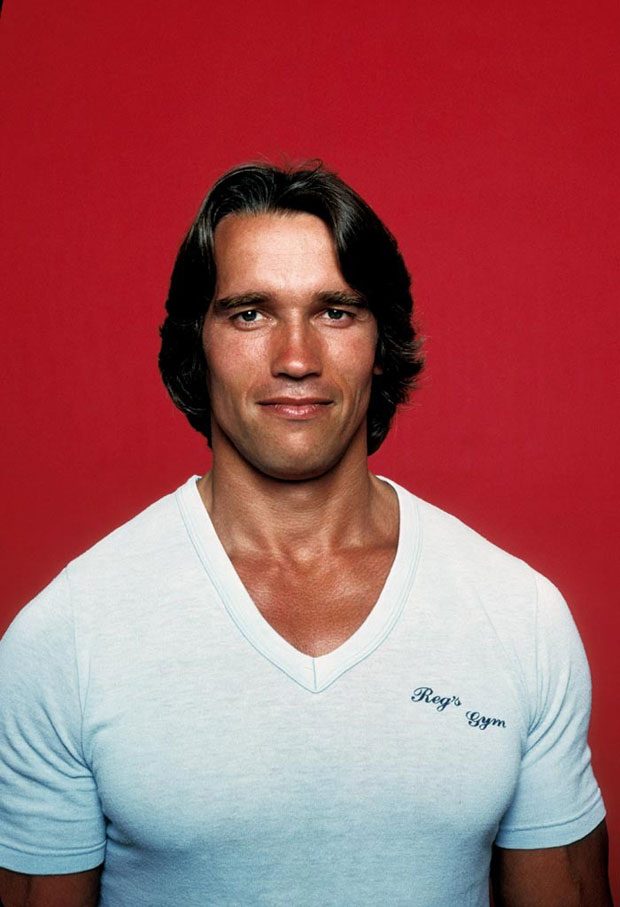 The ideal male body has changed drastically over the course of the past one hundred and fifty years. The current model is thinner but also incredibly toned, which means that the figure is somewhat difficult to achieve in real life. Image – arnold schwarzenegger in 1970s during his bodybuilding days, source Reddit.
Some of the factors that have modified society's perception of how men are supposed to look and be shaped are due to food and economical changes, but also those pertaining to cultural differences. According to Lamm, a researcher and graphic designer, not only women's ideal bodies have changed so that they are held up against practically impossible standards.
WHEN A TUBBY WAS A STATUS SYMBOL
In the 1870s, for example, the ideal male body had a wide waist, which was an indicator of a status symbol, meaning that the man was capable of affording more than enough food. A tubby frame was synonymous with a somewhat higher economic status in those times, unlike how it is seen today.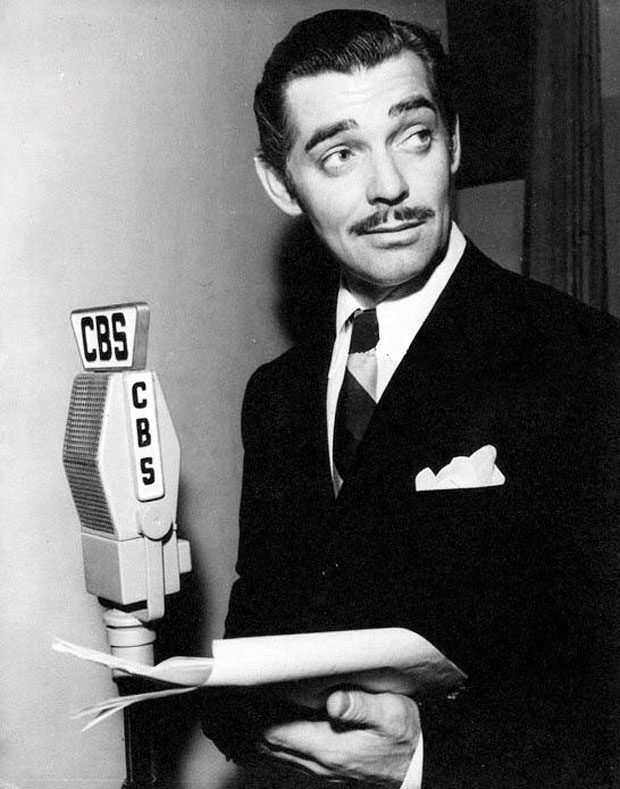 Image – Clark Gable getting ready for a CBS radio broadcast, 1936
The 1930s witnessed the introduction of a lean physique model, which meant that even people who couldn't afford a lot of food were in accordance with the male body appreciated by those standards. The Hollywood actors from that time had a more or less lean physique, and those that were overweight were seen as comic figures. Also, they were significantly older than today's leading actors, leading male roles went to actors in their late 40s and early 50s. Men such as Humphrey Bogart, Clark Gable and Cary Grant took roles of heartthrobs 'till their sixties.
The slim counterculture figure made its appearance in the 1960s, which were generally characterized by uniqueness and freedom in all of their forms. The 60s ideal male body was that of a younger man who was thin. In those days, the men who were part of the counterculture didn't care about how they looked and expressed their rebellion by not putting too much emphasis on seemingly superficial aspects such as their appearance. For these men, social change and protest were far more important than anything else. They often did drugs and were unkempt, and they didn't seem to be well-acquainted with a comb.
PUMPING IRON – THE BIGGER THE BETTER
Bulked up bodies became popular in the 1980s. If you remember some of the most popular films of this decade, you probably know that actors like Sylvester Stallone, Jean-Claude Van Damme, or Arnold Schwarzenegger were particularly popular. All of these and many other artists from that time shared the same feature — a bulky body. Males were supposed to be heroes, the saviors of the day, and their shapes had to be the embodiments of strength and glory. Their faces were, to a certain extent, less important as their bodies were those that were supposed to impress men and women alike. There was no doubt that these individuals worked out a lot and even took steroids.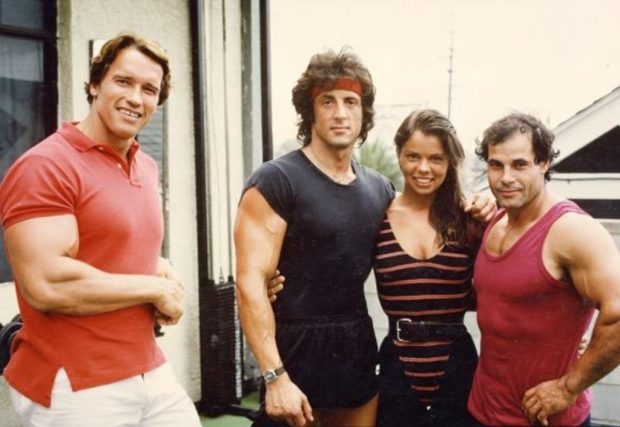 Arnold Schwarzenegger and Sylvester Stallone – workout session in Venice Beach, 1980s. Source – reddit
They probably had a standing bag installed in their basements, or they went to the gym on a regular basis. But with the wealth of those actors, they likely didn't have to make an effort to choose a good stand for their punching bags given that they probably afforded personal trainers and nutritionists.
THE BRAD PITT EFFECT
Since the beginning of the 1990s, the ideal male physique became lean and muscular. One of the most popular bodies belonging to the characters from pop culture is that of Tyler Durden from Fight Club, and based on what personal trainers have to say about it, it seems that many men want to look exactly like this antagonist. Brad Pitt's lean body became an ideal throughout the 90s, even before the success of Fight Club, to this day. With numerous gym's and trainers offering the 'Brad Pitt Fight Club' body gym glasses.
Brad Pitt in Fight Club, © 1999 – 20th Century Fox
Brad Pitt's lean physique of the late 90s, according to today's standards might be one of the healthiest body images delivered to date.
INSTAGRAM's IDEAL MALE BODY
Today, the 'era of instagram' is sending undoubtedly mixed messages, if anything young people looking up to social media are dealing with a massive body image confusion. Both male and female models are dominating our social media feeds, taking over the pages of fashion magazines. Unrealistic body standards set by the likes of Kardashian clan when it comes to young women are equally unlivable when it comes to men.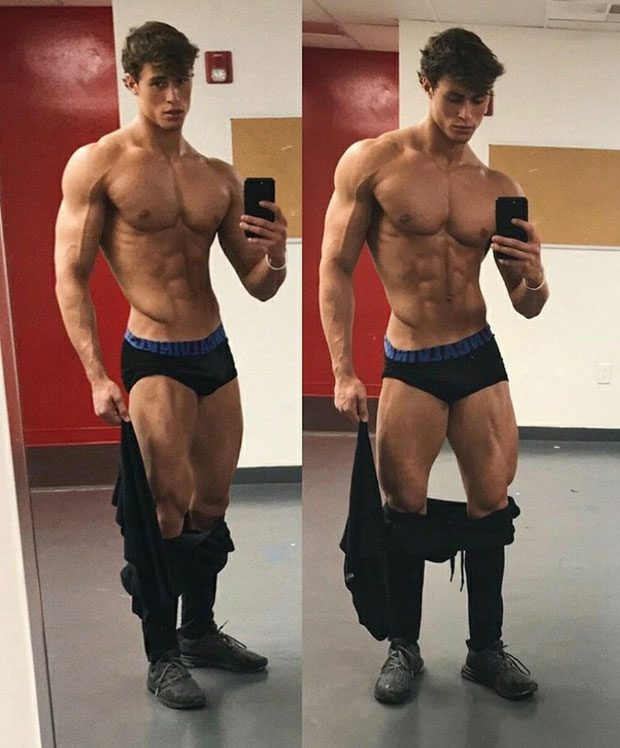 Fitness and fashion model David Laid, photo @davidlaid © Garners a following of 890,000 followers on Instagram and 590,000 subscribers on his YouTube channel – making him one of the most successful fitness models working both in fashion and sportswear industry. Laid is represented by Click Model Agency in New York.
Today's body and fitness influencers, whether male or female, besides good light have another important advantage – the wonders of Photoshop and easily accessible filters. Fitness models easily garner hundreds of thousands of followers both on Instagram as well as their YouTube channels. While their message is often saturated with promotion of sports workout gear, many are heavily endorsed by the supplement industry. Taking in account a number of teenagers transforming their body from early teens, this growing trend can have a devastating effect.
Fair to note, while fitness models do gather a massive following on social media, also male models such as Lucky Blue Smith and Cameron Dallas of a much slimmer figure lead the way with millions of fans under their belt.
By the standards set by the World Health Organisation, the BMI of modern perfect male bodies is 25. You can find out how to calculate your BMI on the web page of U.S. Department of Health & Human Services. Finally, achieving an ideal male body is an individual process, instead of focusing on an image, focus on healthy lifestyle of regular and workout and healthy diet.