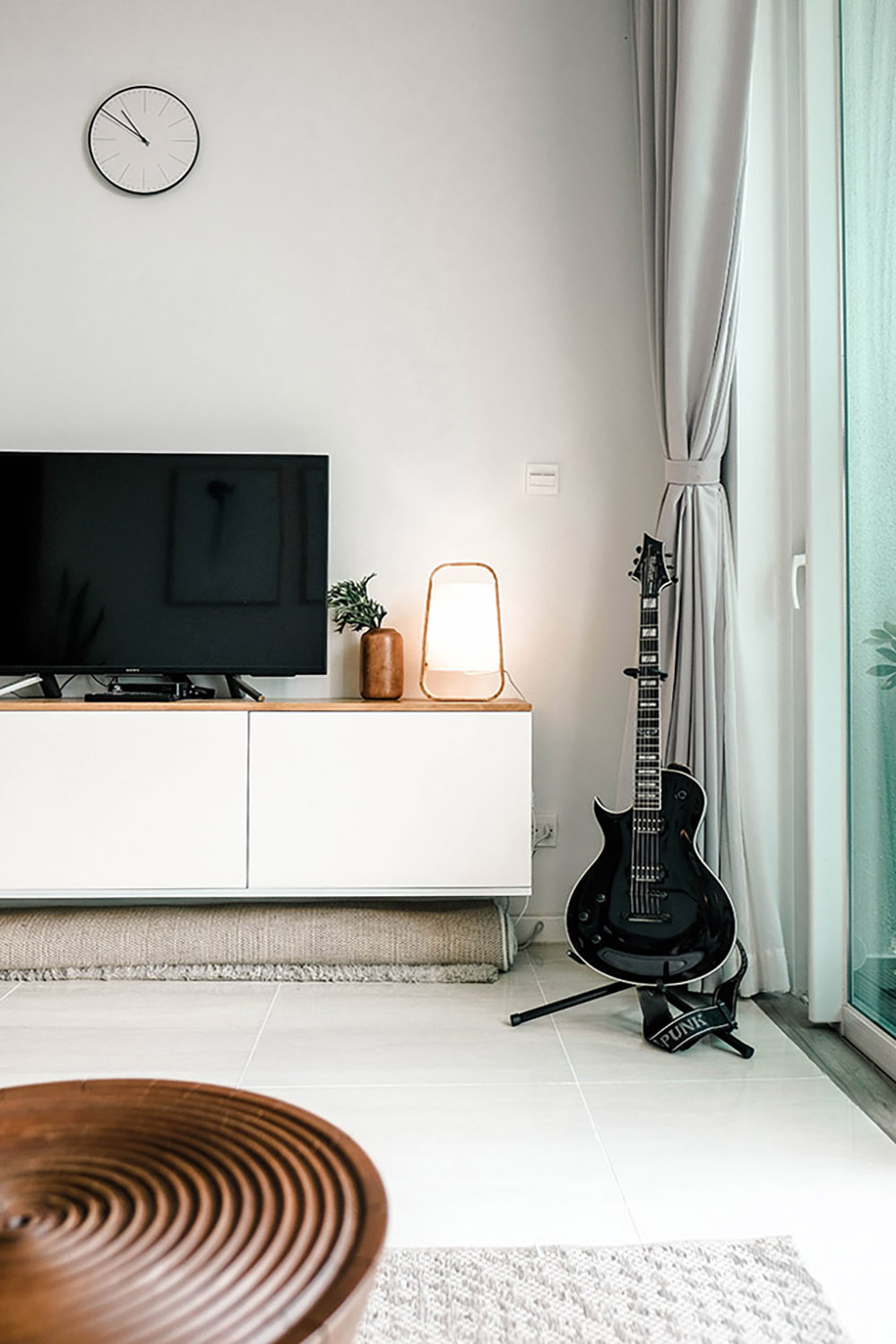 True style is about more than just clothing. It's about how you walk, talk, and decorate the environment you live in. The way a man chooses to curate his home says a lot about his overall sense of style, which is why keeping tabs on the latest trends is an important aspect of any fashionable man. Here are some themes to stay on top this summer.
Newstalgia Is Here
Newstalgia is a recently coined term describing the fusion of old-school, nostalgic elements with contemporary newness. The combination of these two contrasting styles creates an evocative blend of orthodox and urbanism, which is why so many people are hopping onto the newstalgia trend. You can adopt this style into your home environment by investing in classical furniture and adding modern accents such as contemporary art, cushions, or light fixtures that bring balance to your living space.
The key is to find a harmony between nostalgia and modernism. Think vintage chaise lounge with a fresh bamboo throw, modern art cradled by an ornate antique frame, or retro leather armchairs with a modern jute rug. Either way, the aim is to complement the dated with the dynamic, curating a micro-dichotomy within your very own home.
When it comes to colors, feel free to experiment with hues that dominated in the 70s, such as golden mustard or pine with trendier shades like mauve-blue or a variety of pastels (especially beige and baby pink). The secret again is to find a way to make them complement each other. However, at the end of the day, the most important thing is that you like it; after all, you will be the one living in the space that you designed. So the best thing you can do is follow your own intuition, and gauge how the space makes you feel.
Throws and Pillows
The secret is in the small cosy details, like throws and pillows. These are elements that well-known designers like Nate Berkus incorporate in various shapes and sizes in order to create that calming feeling when you walk into a room. A great advantage when adding throws and pillows into the mix is that you can do whatever you would like – there are no rules you should follow. The reason? They are meant to attract attention. So if you choose something floral for a plain room, it can be seen as a small focal point. On the other hand, if you choose a beige throw for a floral bedroom, it won't take away the focus from other "busier" features. In other words, you can not go wrong here, which is reassuring at the end of the day.
Earthen Textures For Natural Coziness
Earthy, organic textures have cropped up in numerous style sectors over the past few years. As consumers push for more sustainable textile alternatives, furniture and décor designers have taken to materials like cork, wood, clay, and bamboo to create a sense of natural coziness within the home. There are millions of ways to incorporate these cooling, calming textiles within your living space.
Wooden flooring is a great place to start, as are ceramic ware vases, jugs, or picture frames that emulate the biological asymmetry of the natural world. You can also invite other natural elements into your home, such as plants, water features, or soy candles. Soy candles are categorized as safe candles as they burn without releasing toxic fumes into the air. Plus, they come in a variety of different natural fragrances, such as patchouli, jasmine, or ylang ylang. Besides smelling wonderful, these scents also contribute to stress reduction and lower anxiety levels, which many hard-working people need nowadays. Needless to say, they are a great addition to a space for more than one reason.
Monochrome Geometric Influences
Another trend dominating the interior design industry is monochrome geometric patterns. Black and white checkers, art deco motifs, and greyscale furniture are all timelessly elegant themes that can be applied to a huge variety of modern furniture and décor items. Painting a checkerboard design on your wall is a surprisingly easy task that results in a stunning monochrome finish. Black and white are also two colors which are incredibly affordable and easy to find, making them the perfect choice for a minimal yet stylized indoor leisure look. Some people however, like to spruce it up, and add a silver shade. This is somewhat of a futuristic hue, but can definitely work if you are after something different and unique.