Did you ever have that feeling of needing a vacation right after you came back from one? If a positive reply is following, do not worry you are not the only! That moment when your colleagues ask you 'How was your vacation?' the first day you are back at work, could potentially give you an eye-roll sending you to another dimension! Why is this question actually giving us the chills?
There's a few reasons for this, helping us find the answers is New York based therapist and life coach Joanna M. West:
YOU DON'T WANT TO GO BACK!
The first reason, on vacation we had so much fun we are not able to tune back into our work mode. Leaving town made us feel alive and the return to every day drill of a work place is looking like a one way ticket back to jail. No doubt, this sort of feeling is causing anxiety and unwanted stress followed by a slew of negative emotions.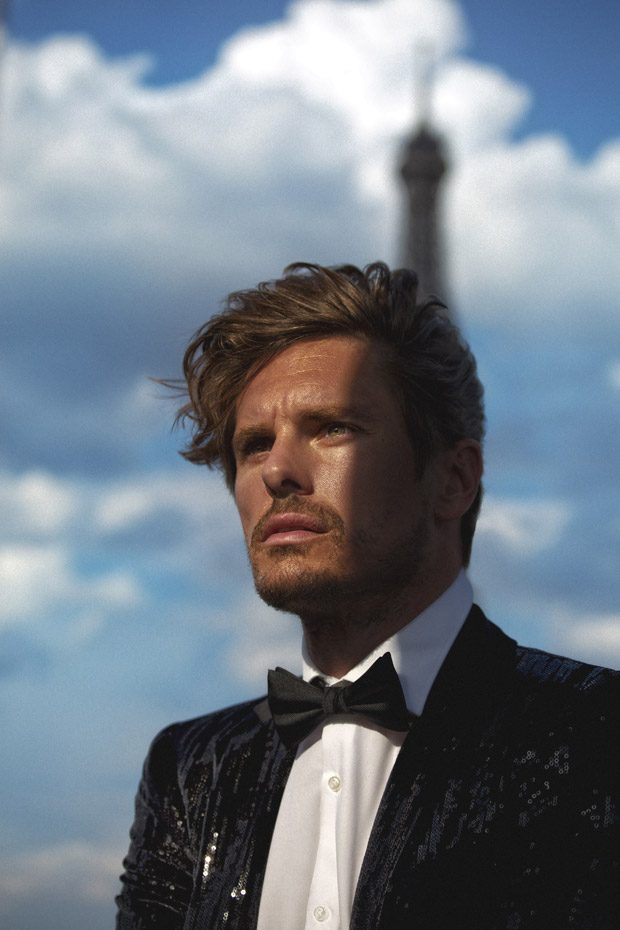 One of the reasons might be simple, an average vacation lasts two weeks, while most of psychologists are recommending a full month a year of a vacation. Therefore going back to work, is dreaded and stressful. A month of vacations, actually allows you to get 'bored' of the vacation time, while a vacation to short can often leave you feeling stressed. You'll soon find yourself losing focus at work, and simply lost on fashion sites searching for cute maxi dresses patterns.
THINGS WENT WRONG ON YOUR VACATION
You are on a vacation, you want to forget the every day life and replace it with a holiday joy ride, a list of expectations is simply said endless and you didn't even check in your luggage! In a twist of fate instead of finally getting some time to relax, we got into a bunch of stressful sensitization. Perhaps your wait to check in that luggage simply said became endless and you missed your flight, you got a stomach flu, or an unexpectedly your hotel bill quadrupled!
In case your vacation away from home was such a failure, the frustration mounts, we are upset the only free time in a year we have for ourselves got wasted on a stressful trip. And instead of coming home relaxed, you are coming back more exhausted than when you left. You planned to catch up with some writing on your vacation, perhaps finally catch up on that late academic paper you are preparing for your post grad studies? Thankfully today something like that can be least of worries, when you can find help with your writing on sites where custom paper writing services are at your hand.
However, what about those plans of hitting the gym every day, yet that stomach flu didn't even let you leave your room? Simply said, bad luck?
WHAT DO PROFESSIONAL HAVE TO SAY?
It gets even harder if you are on a managing position or a small business owner, we talked with a professional about this vacation-caused problem. "Nobody needs as much vacation as people who just came back from it, especially if you travel with small children and even worse if you are on a manager position while being a parent. According to various studies, five out of ten managers go back to work more stressed than before they took their vacation. Seven out of ten of them reply to emails during a vacation, and more than a half of them regularly conduct phone calls. If they are less than an hour away from work, three out of 10 managers are to go back to the office for a short 'catch up'. Only two out of ten managers are to go back to work feeling refreshed, whats more devastating the rest of them develop a category of depression like syndromes. This is often described in our circles as a 'post vacation depressive state' or a 'post holiday depression'. You are to feel headaches, lower concentration levels, moodiness, bad temper in addition to being easily distracted from your daily tasks." – shares with us New York based therapist Joanna West exclusively for MMSCENE Magazine.
The question is, is there a way to prevent this from happening and actually enjoy our vacation?
WHAT'S THE BEST WAY TO TAKE A VACATION
Scientists agreed, to function properly and relax you would need a full month of time off during a period of a one single year. This is easier said than done, vacation time differs from country to country, for example Italians take the whole month of August off. Furthermore in Italy you have numerous bank holidays and almost a week off from work around Christmas time. While in the United States, majority of work force has only two weeks of payed vacations a year while bank holidays are far and in between, the amount of days off from work for an american is under every prescribed level.
"Try everything you can to make the first day back to work less stressful, in an effort to do so come back to the city day or two before going back to work. Use this time to get back to your normal sleep cycle, and make this a very short and useful vacation following a vacation. Furthermore, a rigorous workout regime is recommended during this post-vacation downtime. When that moment comes, get to work earlier than usually, be the first in the office. Finish the first day exactly on time, five pm not a minute longer, and go out to catch up with a friend, don't go back home right away." – continues New York based therapist and life coach Joanna West.
As Mrs West suggests reminiscing of the good times after a vacation and catching up with friends will ease up the 'back to work ' process. No matter how short is your vacation, try going offline, to relax with a good book, moisturize and finally use all those facial masks you never had the time to put on! Good luck 'till the next vacation!
Text by Katarina Djoric, editor at MMSCENE Magazine. All images photographed in PARIS exclusive for MMSCENE by Paris based fashion photographer Franck Glenisson starring Michael Pichler, see more of the Parisian Summer shoot.