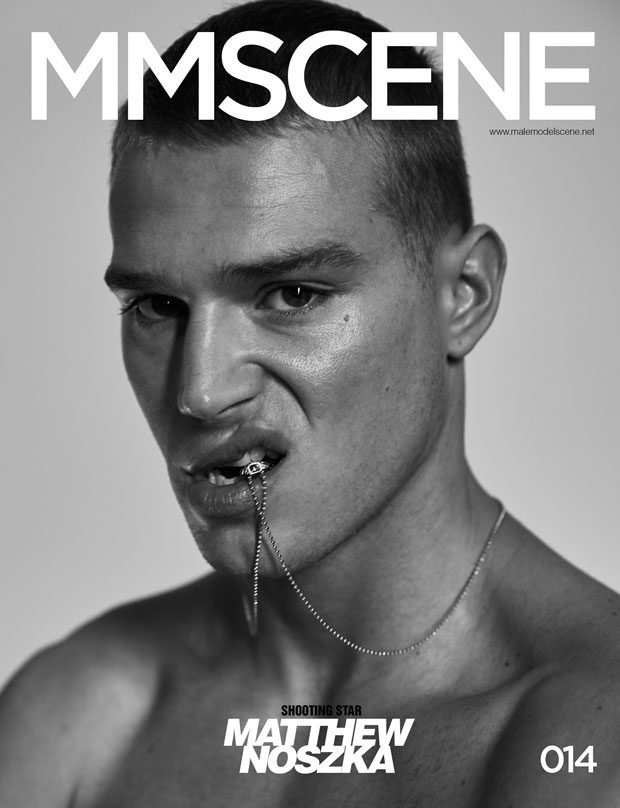 Welcome to April 2017 issue of MMSCENE Magazine which celebrates the new rank of top models as well as the talent behind the new spring summer 2017 collections. Work on this month's issue began a few months back, actually in 2017, we had a vision of casting the true 'it boys' of the fashion scene, a real mix of industry's legends and dominating new faces. Thus who better to open the issue than our cover boy Matthew Noszka, American model who successfully took on the fashion industry for more than just his instagram follow. The story of Matthew is far beyond his half a million or so followers on Instagram, in fact there is already on army of these million plus 'influencers' deflating the craze. This word we all are sick of does not define Noszka, he has charmed more than a few app using teenagers, this season he is the face of top brands such as Ports 1961 as well as DSQUARED2. Our cover star also symbolizes a drift from the dominance of the super skinny on both runway and editorial, signaling the industry's turn towards a healthy body image.
Elsewhere in the magazine, we reunited with top model River Viiperi, this legend of modelling also knows the social media game and is close to reaching a decade old successful modelling career. River was shot in New York with one of my favourite new photographers, JD Barnes who brings a natural artistry scented with the sentiment of New York at night to the pages of MMSCENE. Viiperi is as thoughtful as he is charming, and remarkably lacking in vanity, the qualities which combine to make him such a compelling presence on the fashion scene. The supermodel also sits down for an exclusive interview this time to share a few of his trade secrets and note worthy tips.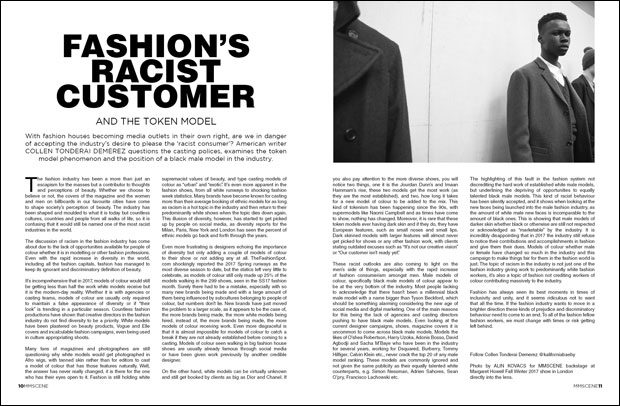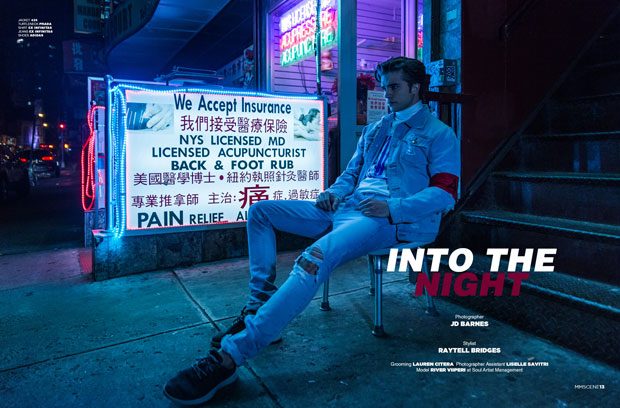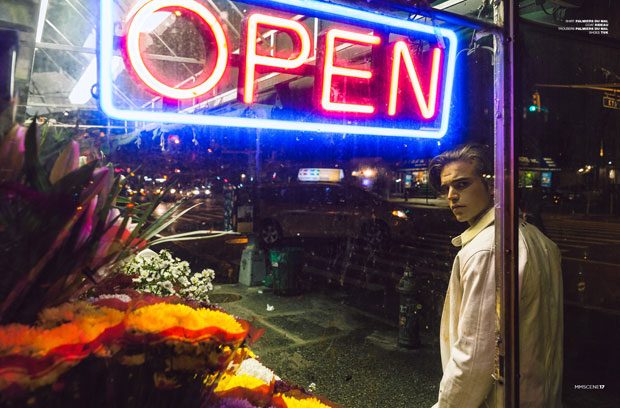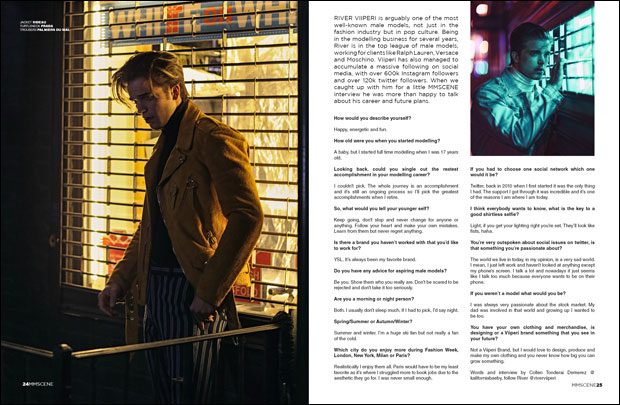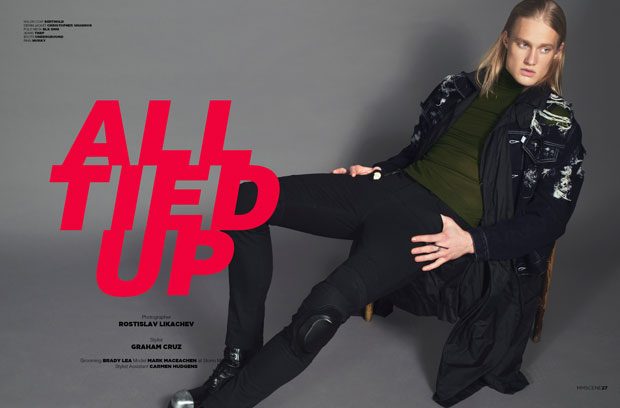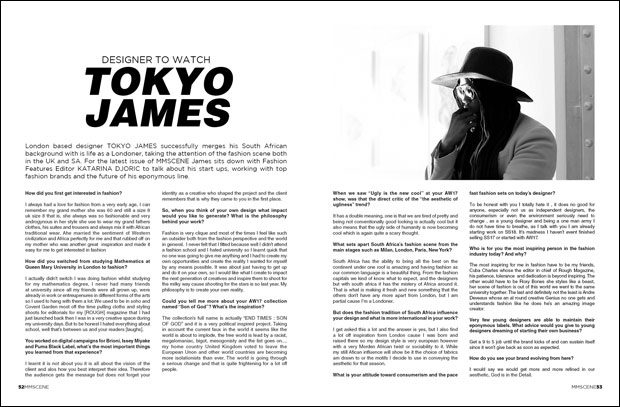 If you're anything like me, you'll be dreaming of escaping to the sunshine instead of sitting in the office, even though that is highly unlikely to happen. Speaking of summer, a model everyone seemingly wants to dress down these days was Jhonattan Burjack. Yet, together with Jonathan Mahaut the french stylist turned photographer and art director we worked on turning Mr Burjack into a magician of the fashion scene.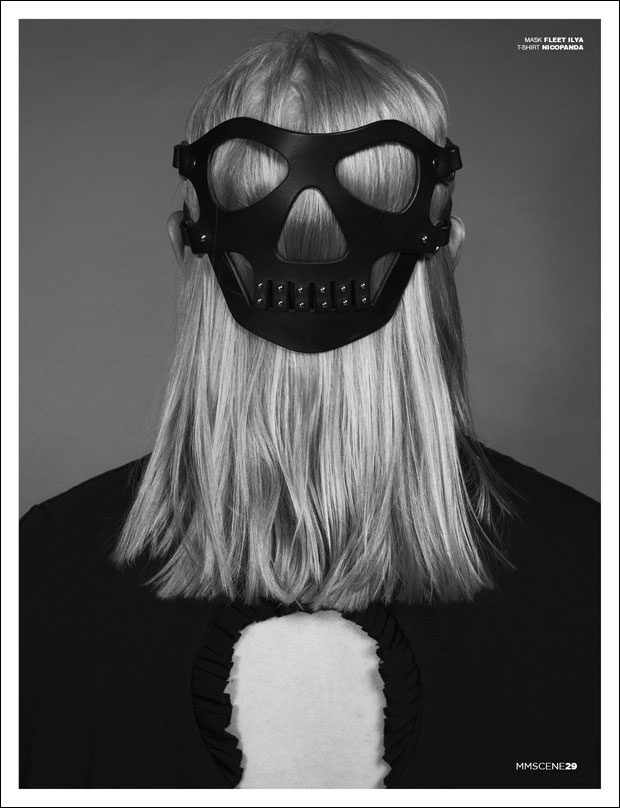 The new issue was a time for another reunion, the Canadian blondie Mark MacEachen who we shot for the first time exactly two years ago has since been dominating the runway and taking on Calvin Klein as the only fashion model face of the label's fall campaign! Furthermore the back pages of our issue lead us to a conversation with one of the most striking new faces of the scene, Zhengyang Zhang who shortly after taking editorial pages of our winter issue has also grabbed the attention of the legendary fashion snapper Steven Meisel. Zhang sits down for an exclusive interview this time taking part in our Model Talk section in addition to Milanese star Andy Walters.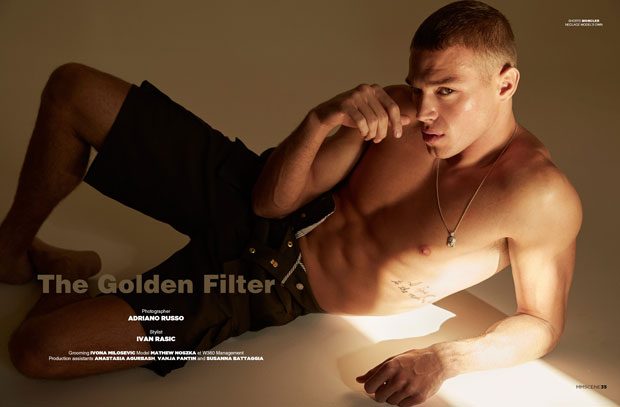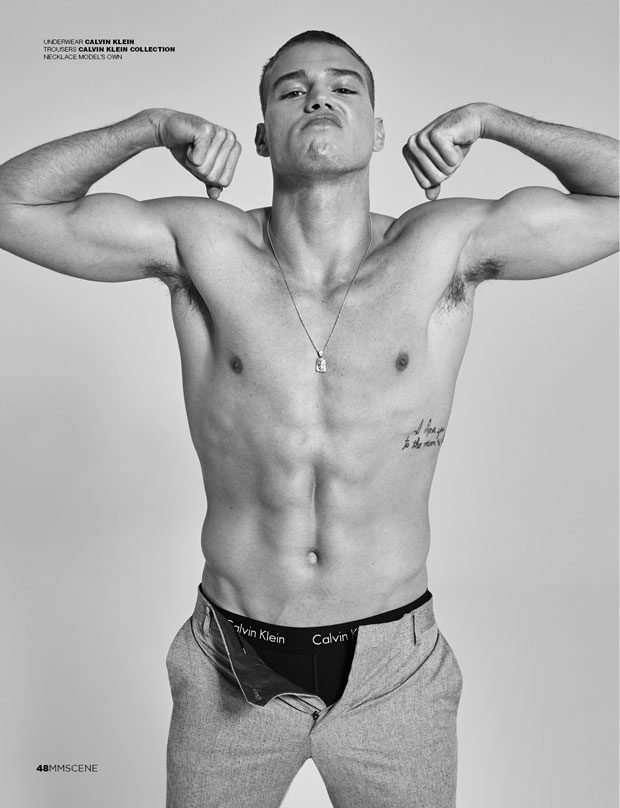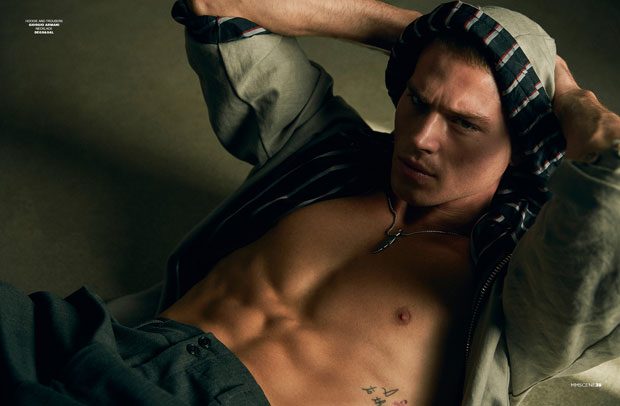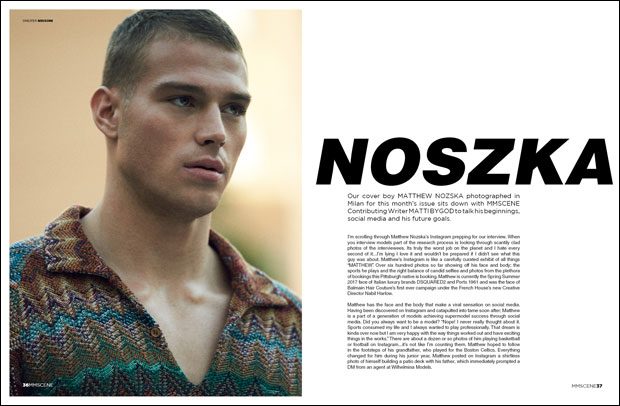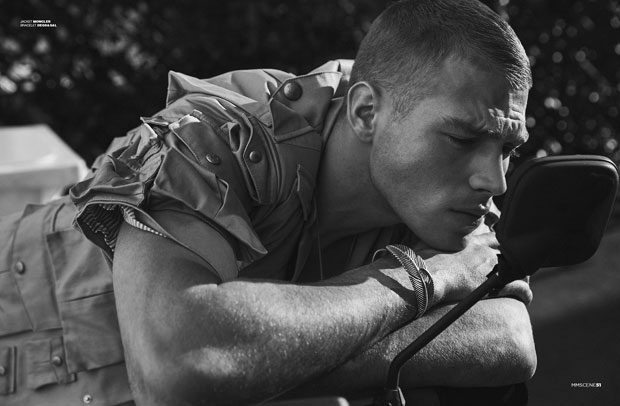 There's much more in this issue, but we also take a comprehensive look of the casting policies in the industry, including a frank assessment by Collen Tonderai Demerez who points our attention to the racist doctrine behind casting a 'token model' on the runway. For me as part of reluctant politically correct junkies, while infuriating, this sort of racist casting policy is in a hand more dishonest than going for an 'all white cast' still don't miss Collen's refreshing take on the subject. The talented writer also notes the shockingly bad position of a black male model in the industry.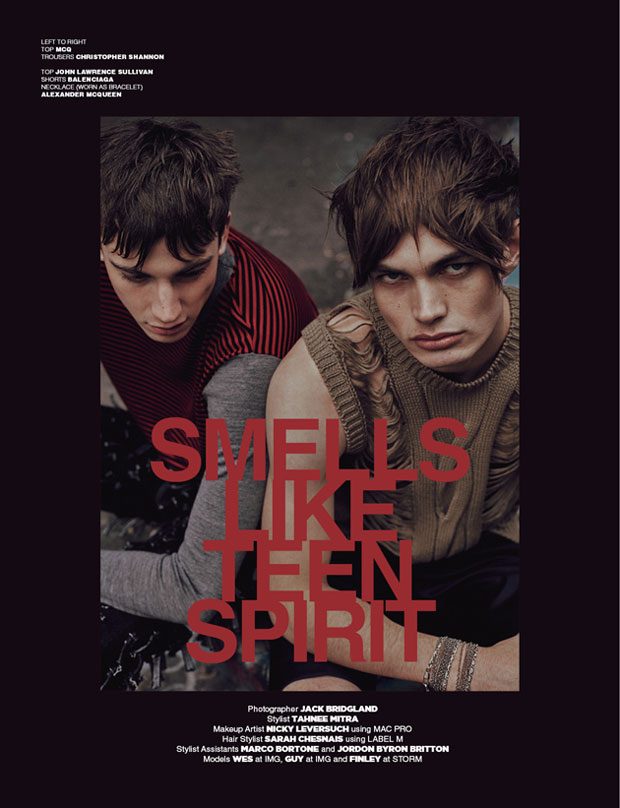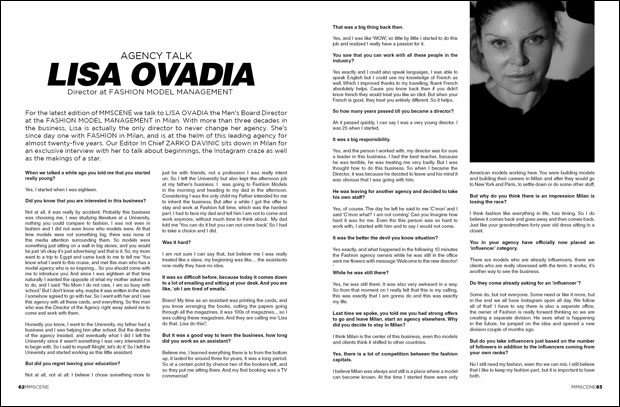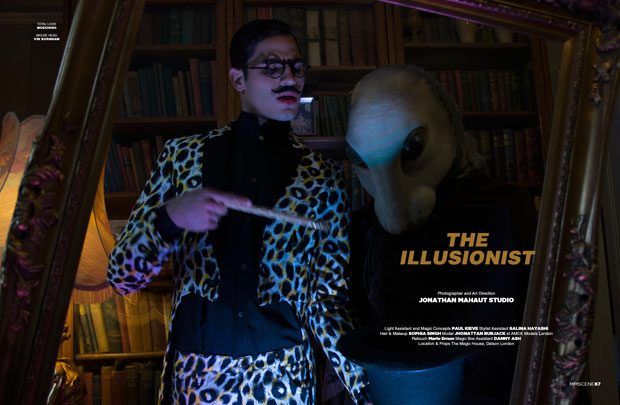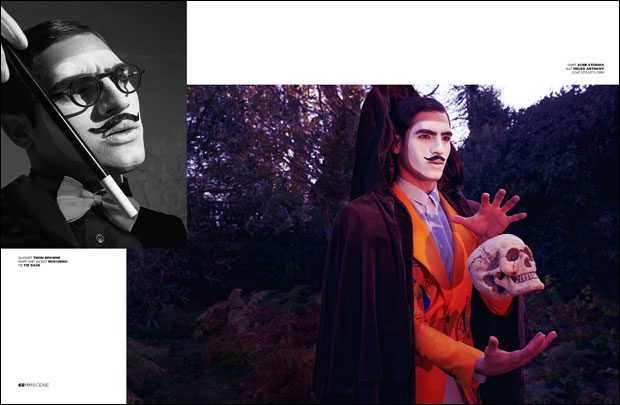 That said, I still believe in the magic behind the creativity in this industry, in its opportunity to encompass otherness, as well as its capacity for escapism. That belief comes from the people we work with daily, one of such powerhouse names is Lisa Ovadia, the Men's Board Director at the prestige Fashion Model Management agency in Milan. I had the chance to reunite with Lisa for a frank conversation earlier this month in Milan to talk about the fashion scene but also every day life. This turned into one of the most interesting conversations we had a chance to feature on our pages.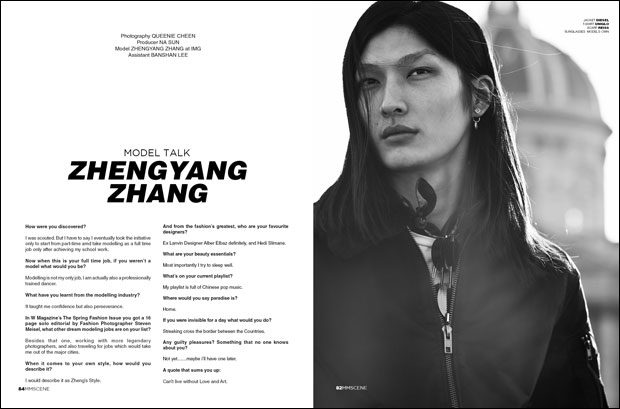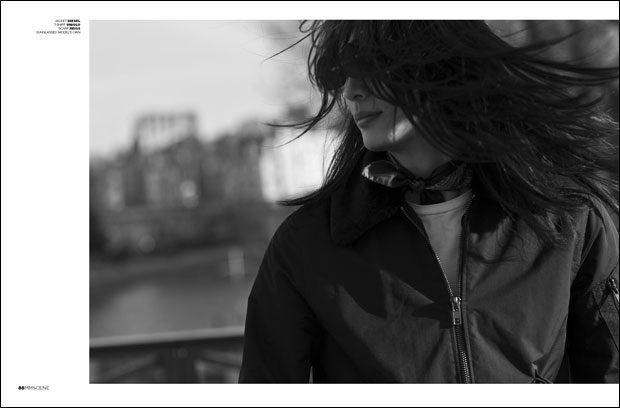 Contributing Photographers JD Barnes, Rostislav Likachev, Adriano Russo, Jack Bridgland, Jonathan Mahaut Studio, Santiago Bisso, Queenie CHEEN, Antonio EUGENIO
Fashion Stylists Raytell Bridges, Graham Cruz, Ivan Rasic, Tahnee Mitra, Chad Tokunaga
Models: Matthew Noszka, River Viiperi, Mark Maceachen, Jhona Burjack, Louis Solywoda, Andy Walters, Zhengyang Zhang and more.