Instagram is like nectar to established models and wannabes. An Instagram account lets you post informal shots, selfies taken in an unguarded moment, and fun snaps when you are enjoying some downtime with your model pals. The top male models milk Instagram for all its worth. They use it to gather new followers, boost their brand, and share previews from up-and-coming photoshoots. So who are the hottest male models on Instagram right now?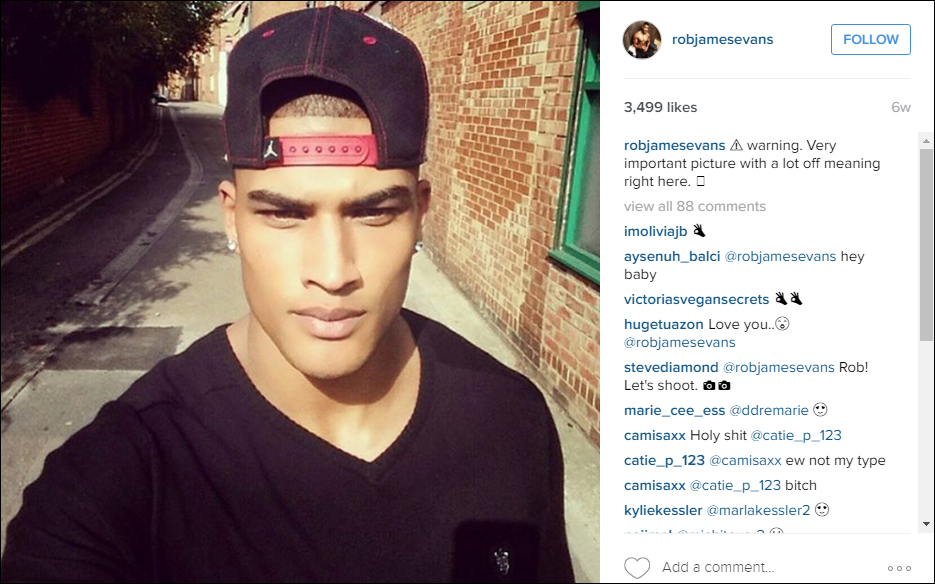 Rob Evans
Rob Evans has an impressive 118k followers. Evans is a former boxer and America's Next Top Model judge, so his feed is full of shots of Tyra Banks, Naomi Campbell and workout sessions. This guy can bench-press 220-pounds. If you need inspiring at the gym, add @robjamesevans to your feed. Work-it baby.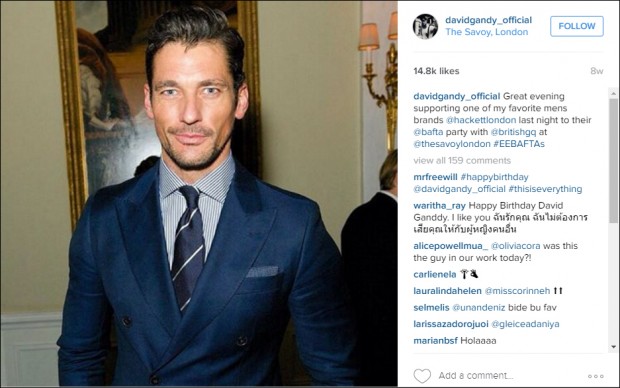 David Gandy
David Gandy is quite possibly the tallest, darkest and most handsome of male models. He oozes style and his Instagram feed is super classy. You won't see photos of @davidgandy_official poking fun at himself in a series of daft selfies. This guy is so smooth he makes James Bond look like an amateur.
Matthew Noszka is a perfect example of how social media can catapult anyone from zero to hero as long as they have the right attributes. His first Instagram upload was a shirtless photo of him wearing denim cut-offs and work boots. The internet collectively swooned and within a couple of weeks, @mathew_noszka had been signed to one of America's top modelling agencies.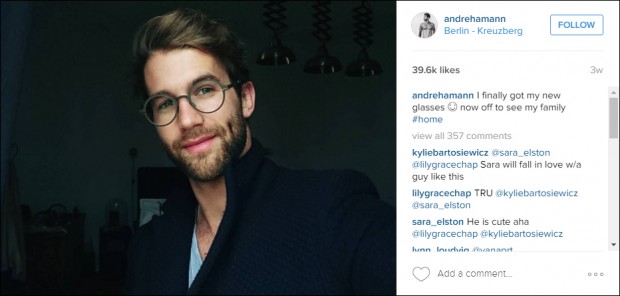 Andre Hamann
Andre Hamann is a top German male model who also happens to co-own a successful clothing line – Haze and Glory. Mr Hamann travels a lot as part of his modelling and fashion design career, so his Instagram feed is full of beautiful photos from his current location. @andrehamann also likes cute puppies and fluffy kittens. Don't we all!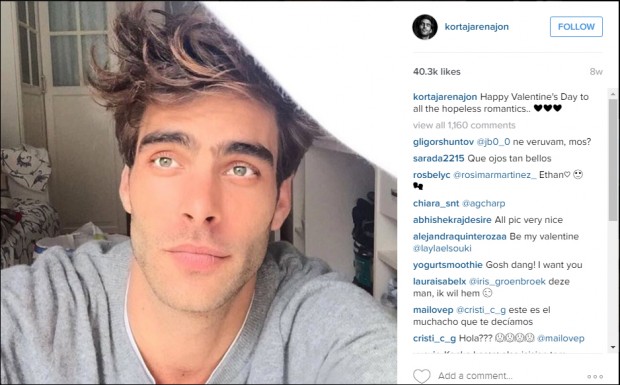 Jon Kortajarena
Spanish born Jon Kortajarena is definitely a dog person. His Instagram feed is not just an endless selection of tasteful modelling shots and snaps of his famous friends. He prefers to 'keep it real' with regular photos featuring his friends and family, and of course his adorable rescue mutt, Ator. With 491k followers on Instagram, @kortajarenajon is clearly doing something right.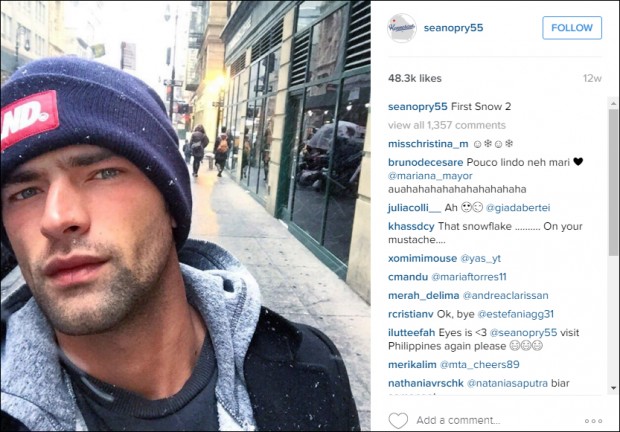 Sean O'Pry
Sean O'Pry hails from Georgia. He was signed up after posting prom photos on MySpace and has since launched a very successful modelling career. The lovely @seanopry55 doesn't believe in posting an endless stream of pretentious modelling photos from fashion shoots. Although Sean O'Pry does keep his 337k followers updated with his latest work assignments, he also likes to post self-deprecating photos of himself wearing daft outfits.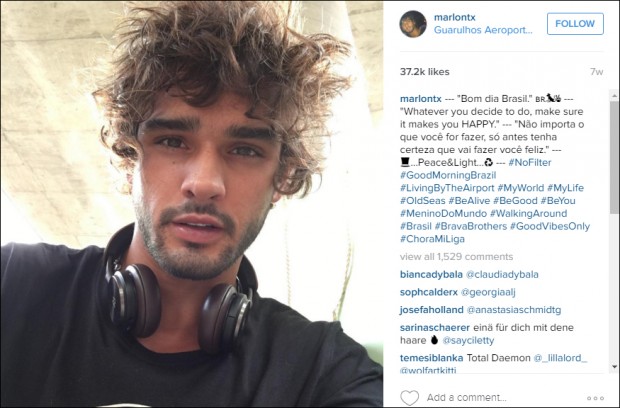 Marlon Teixeira
Marlon Teixeira won the Glamour Most Beautiful Male Model 2015 Award. Check out his Instagram feed and you will soon see why. @marlontx fills his Instagram feed with gorgeous photos for his 305k followers to drool over.
This is just a small selection of the most popular male models on Instagram. If you need inspiration in your daily life, add a few of them to your feed.