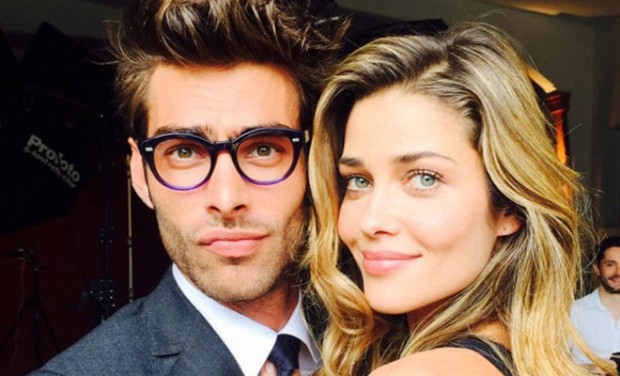 Long time ago fashion blogging term was associated with most often a girl owning a page on Blogspot or some other diary-like platform posting her daily outfits. Sooner rather than later, the social media became a crucial part of it, Facebook and Instagram became inevitable. However when it come's to womenswear, a web page is very often the best place to spot a young and inspiring fashion blogger, however when it comes to menswear the situation is entirely different.
Men's fashion blogging is simply dominated by male models, who's work in the fashion industry is tracked daily on their Instagram accounts. For most of them this application is the sole platform they blog on. Nevertheless, they are true modern day influencers. Being dressed in clothes by top fashion designer's every day on lookbook and editorial shoots sure helps a bit.
So continue below to find out which Five Male Model influencers have our instagram worthy attention.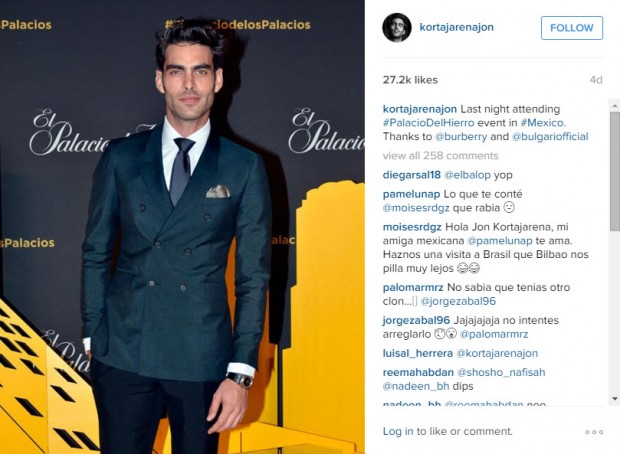 #01 Let's say we are not going in any particular order, but it is hard not to start with supermodel Jon Kortajarena. While over 680 thousand followers track his every move, he was also recently invited by Vogue Hommes to take over their social media platforms – to a great success. Never there to shy away from a seflie, Jon also posts bits from his editorial shoots and travels.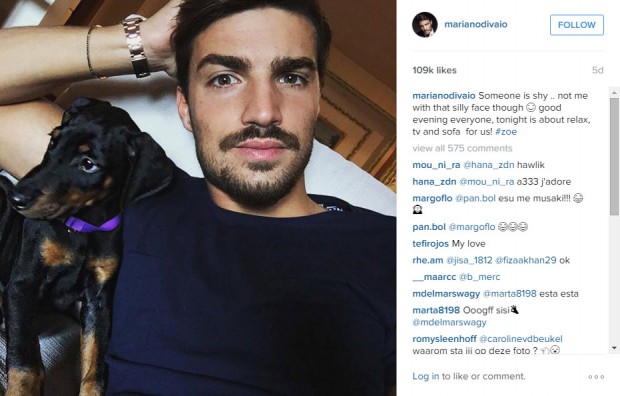 #02 While not really a runway model Mariano Di Vaio has quickly mastered the social media game, his Insta page is tracked by 1,2 million followers but his Facebook with 2,6 million likes is nothing to pass by. In Mariano's case he has taken on the formula for which girls like Chiara Ferragni already paved the way to, his main medium is his web page while his posting are supported by his socials. He far more defines a style blogger than a fashion model, however he indeed takes the best of both worlds. Also he's one of menswear style bloggers dominating Pinterest.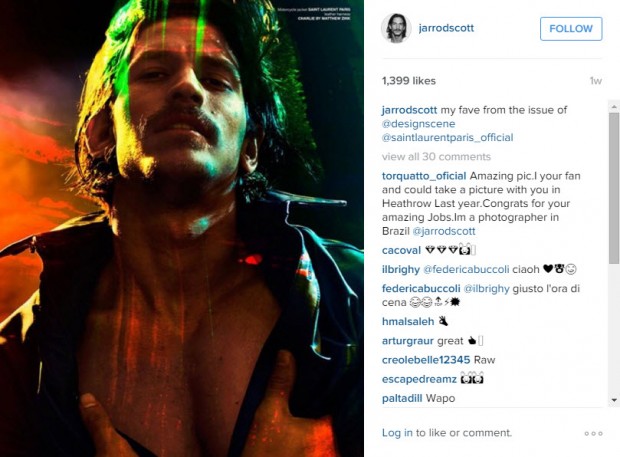 #03 Jarrod Scott the new cover star of our D'SCENE Magazine Winter 2015 issue is certainly taking on the piece of the 'style blogger' cake. However it is hardly intentional, Scott uses his account to share his work outs, the love for his car as well as a look of his editorial work. On the image above Scott's Instagram page, and his post about shooting for our printed Fashion Magazine.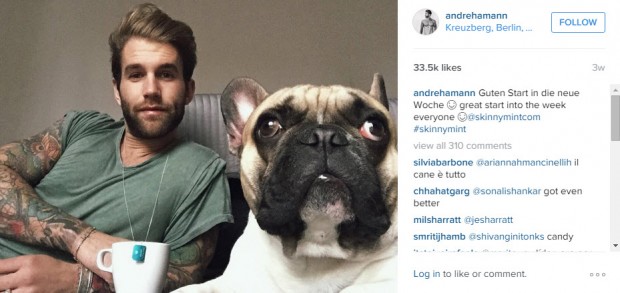 #04 Our readers are most likely familiar with the next one, model André Hamann who started his modelling career in editorial and lookbook shoots. However thanks to the involvement in his own career he soon became a model-to-follow on the social media platform. His accounts are now more than just shirtless photos and his tattoos, he's also successfully working on his own clothing line.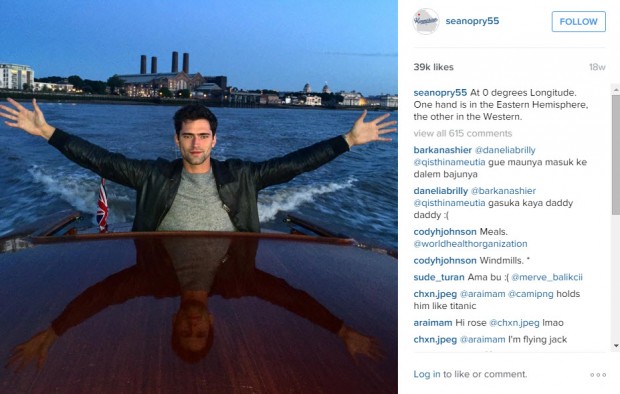 #05 And last but not least Sean O'Pry a true definition of modern-day male supermodel. O'Pry's life revolves around editorial and campaign shoots for top brands, and travelling to exclusiv events he's follow by more than half a million people on a few platforms combined.