The Faces of Milan by Michelangelo L. Cecilia for Male Model Scene
|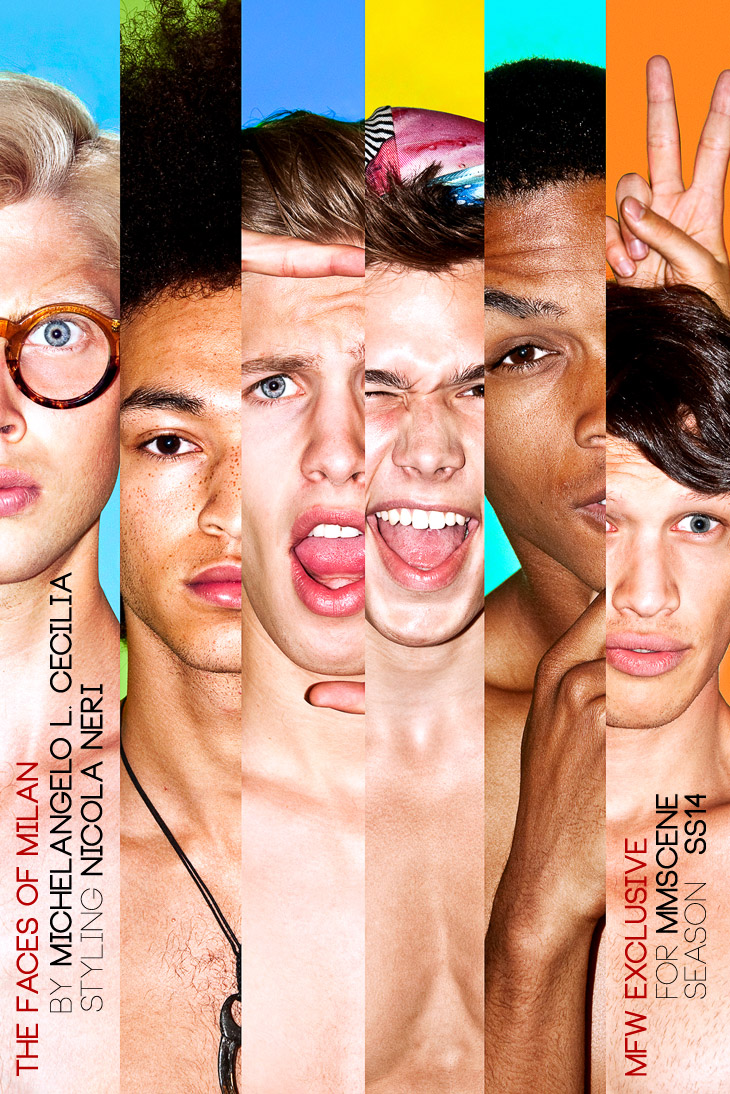 The Faces of Milan story captured by Michelangelo L. Cecilia exclusively for Male Model Scene with some of our favorite Milano faces taking on the city during the Spring Summer 2014 fashion week season. Styling for this colourful beauty series is work of Milano based Nicola Neri.
To capture the shoot we went to few of Milan's top modeling agencies. From Beatrice Models we had a chance to work with Dominik Sadoch, Brandon, Tobi, Taylor Terri, and Fernando Schnerocke. While from NoLogo we got to shoot with Radek, Henry Rogers (mother agency PRM London) and the handsome Chris G. Coming to our studio from Joy Models we had the very promising Fernando Garcia and Italian top model Sasha Marini. From Boom Models we worked with two rising stars Daje Barbour and Osh Mackenzie (mother agency Oxygen Men in London).
At Milan's Major Models we got to cast quite an outstanding cast featuring Richard Valickis, Medlon Dos Santos, Chris Wyllie (mother agency Elmer Olsen in Canada), Tomek Batko (mother AS Mgmt in Poland), and the striking Djedi Russell. While from 2morrow we had the honor to work with their rising stars such as Ivan Maric (mother FOX Belgrade), Chris Bunn, Eli Hall, and Chris Moore.
Casting by Zarko Davinic (Design Scene). Continue below to discover the complete series with more than twenty faces of Milan.