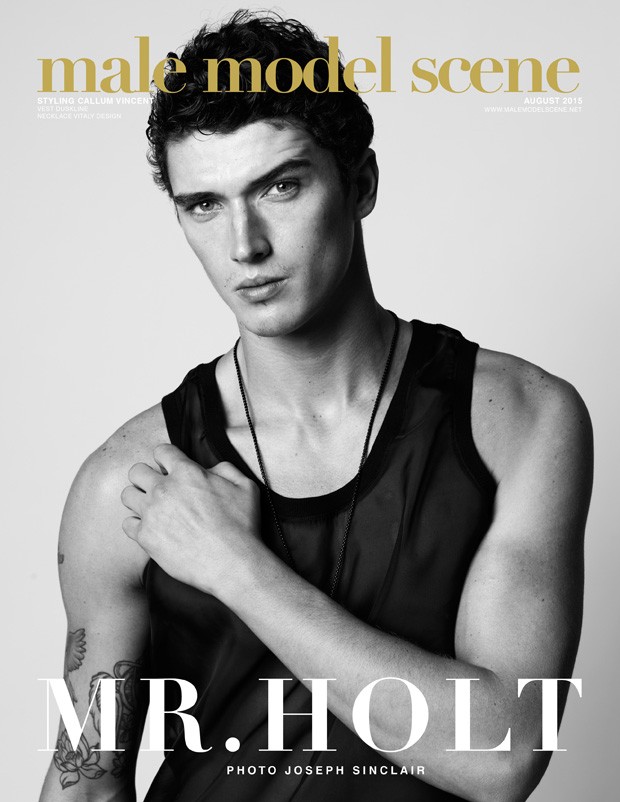 Matthew Holt epitomizes modern masculinity and with already a few season's under his belt he championed into the ranks of today's top models, reshaping the modelling world one step at a time. Holt was photographed in London by Joseph Sinclair exclusively for MALE MODEL SCENE. In charge of the styling was fashion stylist Callum Vincent who selected pieces from Ada & Nik, Duskline, Nike, Charlie by MZ, Dsquared2 and Vitaly Design.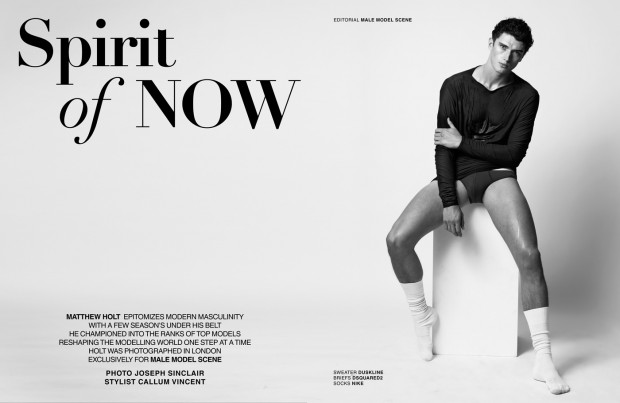 Matthew is represented by NEXT Models in London while internationally he's with I LOVE MODELS Management in Milan, Re:Quest Models in New York, BANANAS Models in Paris, Sight Management Studio in Barcelona, NEXT Models in Los Angeles, 2pm in Copenhagen and MIKAs in Stockholm. He's the face of top brands such as ZARA, Reiss, Pepe Jeans, Hilfiger and Gieves & Hawkes and was one of our ELLE Man cover boys produced with our D'SCENE editor's collaboration with the mag a few months ago.
For more of the SPIRIT OF NOW photo story as well as the EXCLUSIVE INTERVIEW with Mr. Holt continue after the jump: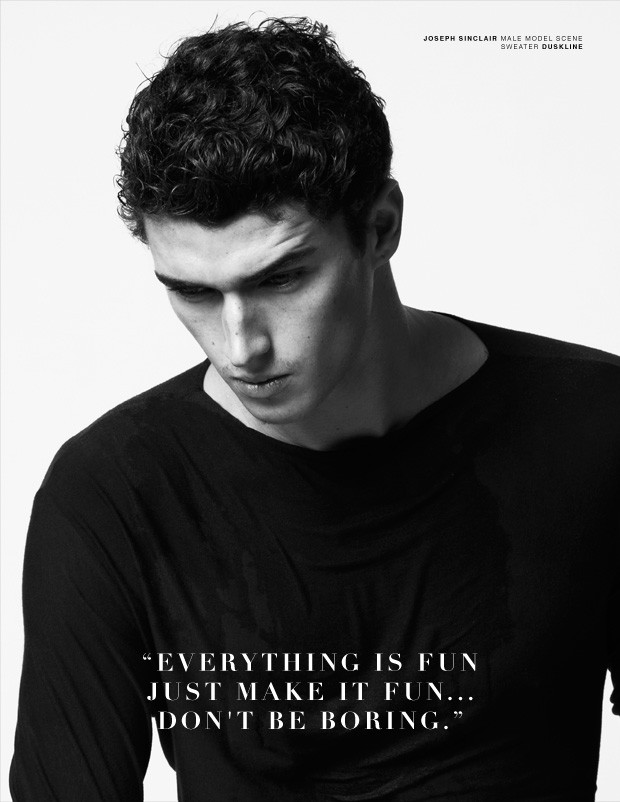 How were you discovered?
I was at Reading festival with my friends and I was approached by a scout from Next Models – that was back in 2012!
If you weren't a model what would you be?
Probably doing something more corporate – which I don't think would suit me, I'm not really a 9-5 guy!
How would you describe your personal style?
Classy… Straight classy! I like classic stuff, which is great when I am working with clients like Gieves and Hawkes and Next Directory and Reiss. I always find stuff I like there.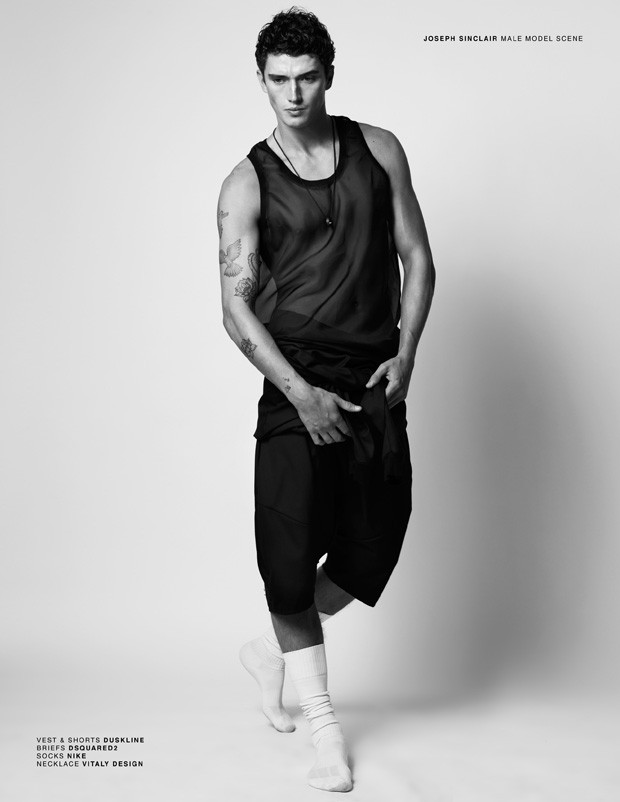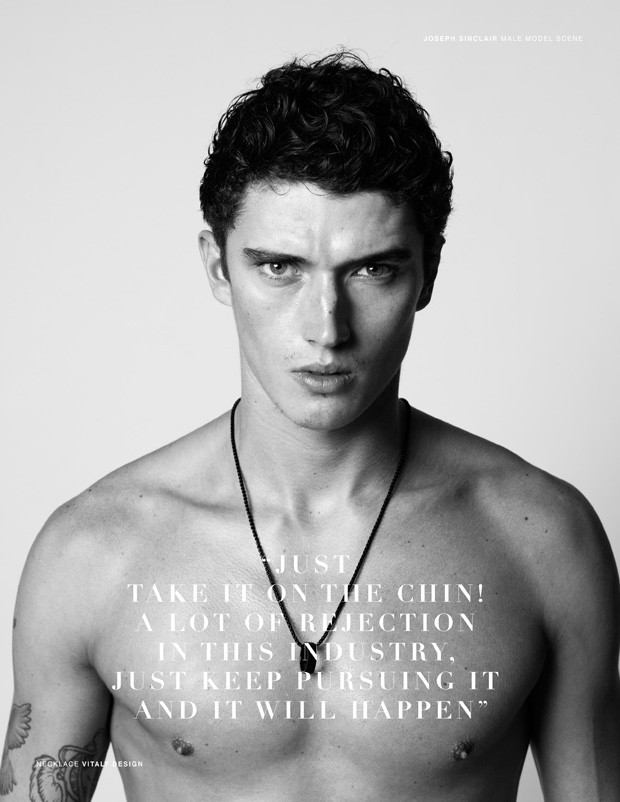 You walked more than a few runways, what is your favourite runway experience so far?
Walking Calvin Klein exclusive first ever show – that was an amazing experience!
London, Milan, Paris or New York Fashion Week?
Milan = MADNESS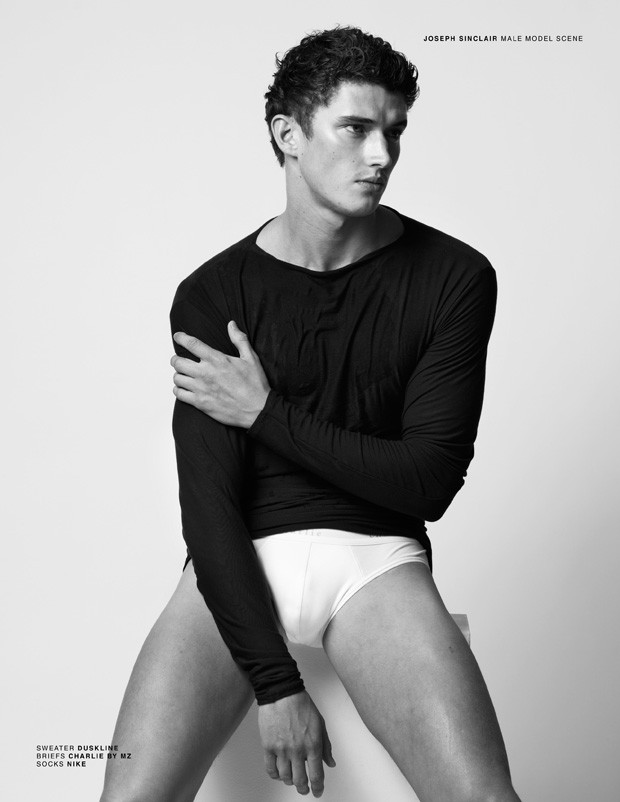 After major campaigns for ZARA and Hilfiger what's the next Dream modeling Job on your list?
I would love a big fragrance campaign next.
Many working young models have problems dealing with rejection, especially after the endless castings, what advice you give to the models just starting up? And how do you handle the pressure during the castings season?
Just take it on the chin! A lot of rejection in this industry, just keep pursuing it and it will happen.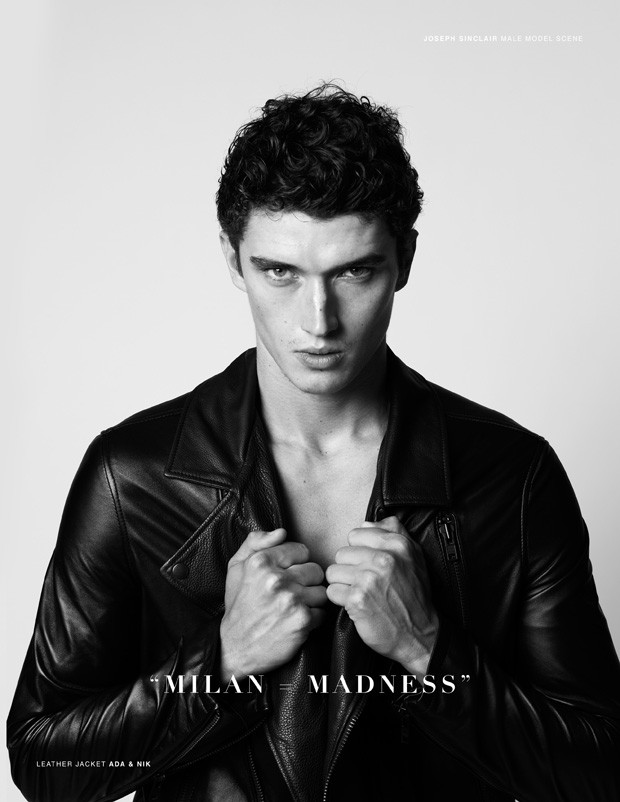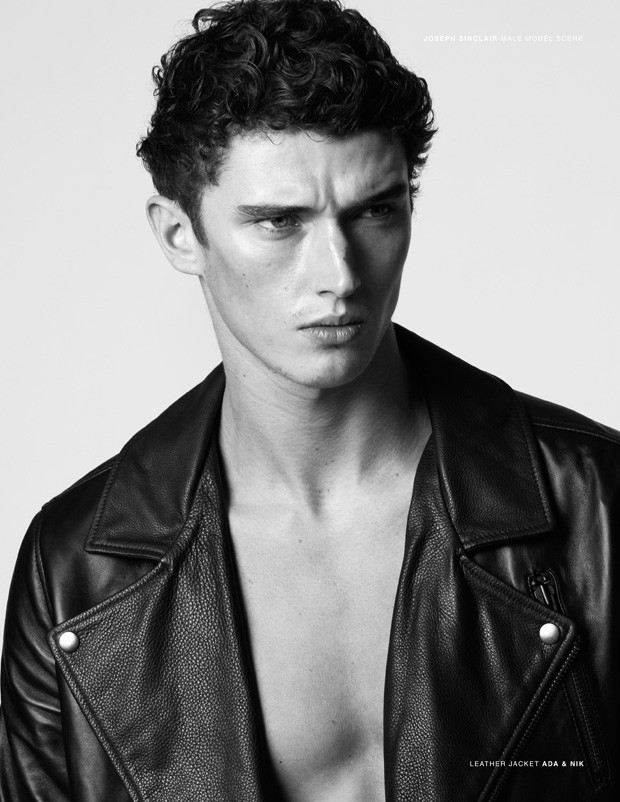 What's no fun?
Everything is fun, just make it fun… Don't be boring.
Instant gratification?
I appreciate being in front of the TV with the ps4 controller in hand smashing some lads on Call of Duty.
Current 'eye candy'?
I cannot name one… There are many!
Favorite movie?
Scarface
Ten years from now (you will be…)?
Hopefully something big! Working as a model happy and healthy and travelling the world!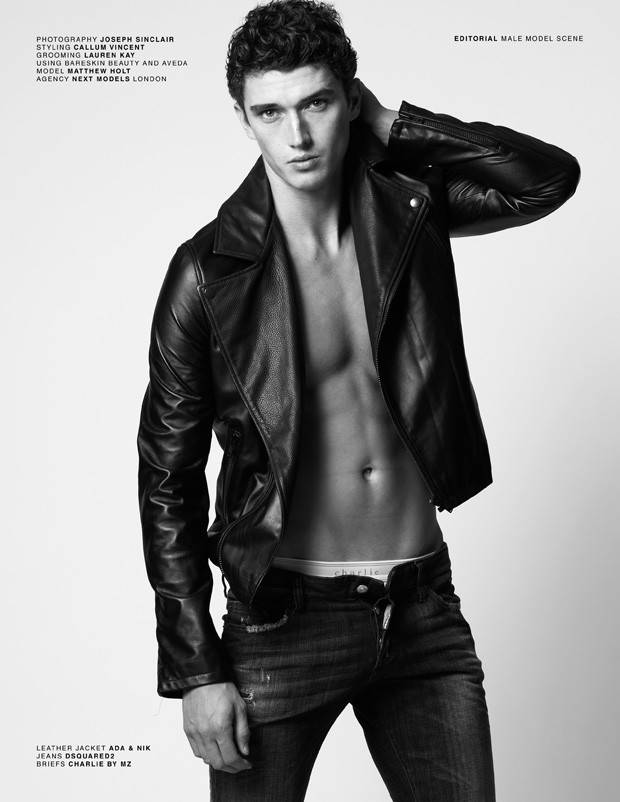 What's your beauty secret or essential grooming routine?
Wake up, shower and moisturize – I like to keep it pretty simple.
What's on your current playlist?
Tech house… Any tech house… Keep the beats pumping
For more of Joseph's work visit www.josephsinclair.com.
Matthew above with star of Joseph's studio – Stewie Sinclair. Follow Matthew on instagram/matthewholt1