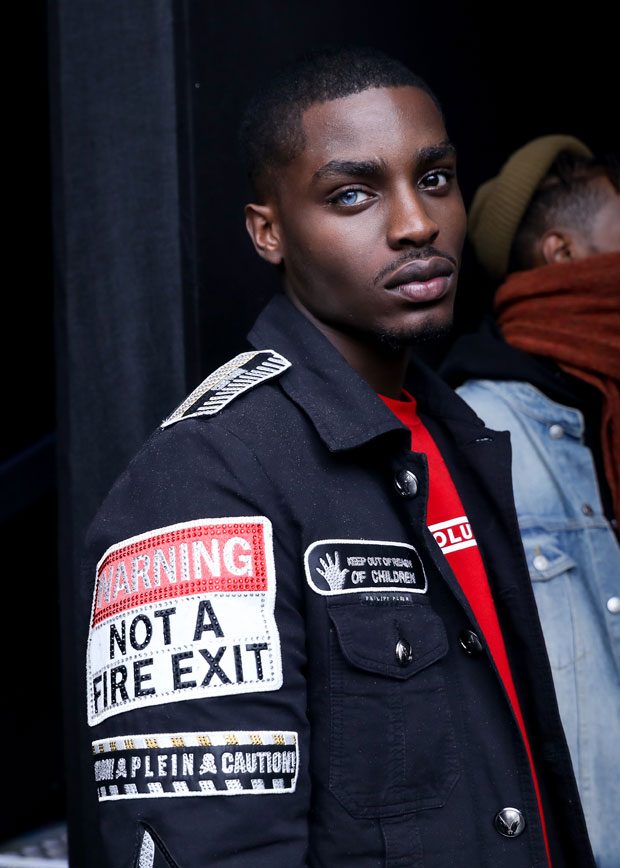 A modeling school is designed to train individuals on many aspects involved in becoming a model. Hence, it highly incorporates practical lessons. Most people think that students studying in a modeling school are not assigned homework. However, the school is like any other training institution. Thus, trainees are given essay homework. Moreover, a modeling student asks for help with assignment in the same way as students from different schools.
In the rest of the text we are to examine the significance and importance of modeling schools, and at the same time question the need for the same.
Courses Offered in a Modeling School
A modeling institution does train not only professional modeling, but also other courses related to fashion. It is hard to deny modeling is something you can not learn, you either have or you don't. Unfortunately in the modeling industry very often modeling schools are a nice income for their owners. Thus, anybody with some sort of an aspiration to modeling buy enrolling in a payed classed will be able to attend. For us at MMSCENE magazine it is important to emphasize modeling schools are in no way shape of form to shape somebody's career. Furthermore, before venturing into modelling we strong advise doing a research on basics of modeling, such as measure (height, weight), age limitations and the general requirement of a working modeling.
That said, most of modeling schools should offer the following courses:
⦁ Expert Portfolio Development
⦁ Personal Image Development
⦁ Makeup Lessons
⦁ Current Runway Methods
⦁ Basic Fashion Industry Facts – Job Roles, Events, Organisation
⦁ Hair and Skin Care
⦁ Nutrition and Exercise Advice
⦁ How to Work with Photographers
All the above programs incorporate both practical and theory lessons. Hence, students are assigned both essay and practical assignments. Homework activities help the trainees develop self-discipline and do things independently.
Expert Portfolio Development
This part of your model school education is in effect only if you are looking to get signed by a working model agency or you are already a signed model. The development of your modeling portfolio will depend on a number of shoots you work on throughout your career. As a working model you need to understand your portfolio is ever changing, season after season your agents are to change the images featured in your portfolio.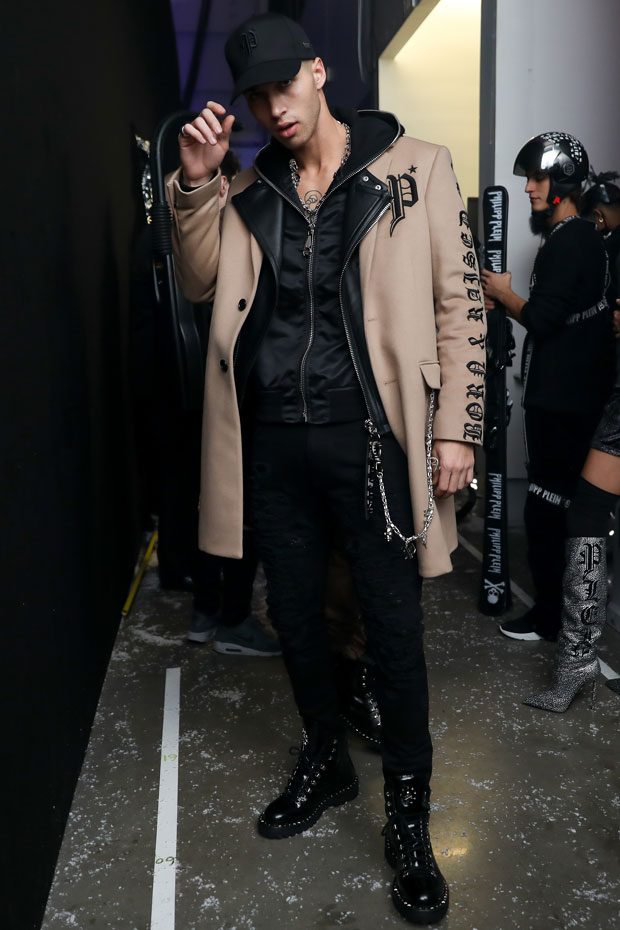 We at MMSCENE magazine strongly recommend not booking photo shoots and building portfolio unless you are signed with a working model agency. You may ask, what is a working model agency? You may find a list of model agencies in our MMSCENE magazine male model agency directory, the list features working agencies in top cities such as New York, Paris, Milan and London in addition to our international page featuring prominent agencies in the industry working on an international level.
Once again, it is important to work on developing your portfolio only if you are signed by an agency. Your portfolio is basically a model book – consisted of various photographs taken before the start of your career, or later with various editorials you've been booked for or campaign shoots. Test shoots are great source of income for photographers around the globe, thus they will want to get as much work as possible. However booking test shoots on your own is often a waste of money. If you get signed by an agency, based on the category you are able to work with your model Agents will send you in for right photo shoots.
Very often top agencies will enlist model coaches to help in the portfolio development and guide models in the right direction. While a model school can give you a better sense of what a model's portfolio should look like it should never be the one to book you shoots, which very likely you are to get charged for.
Personal Image Development
This course helps students in enhancing their identity, skills and talents, and increases their chances of navigating the casting process in the model industry. It is easy for an individual with an excellent personal image to realize his or her passion and dreams. The program involves techniques, assessment systems, and tools that improve human development at a personal level.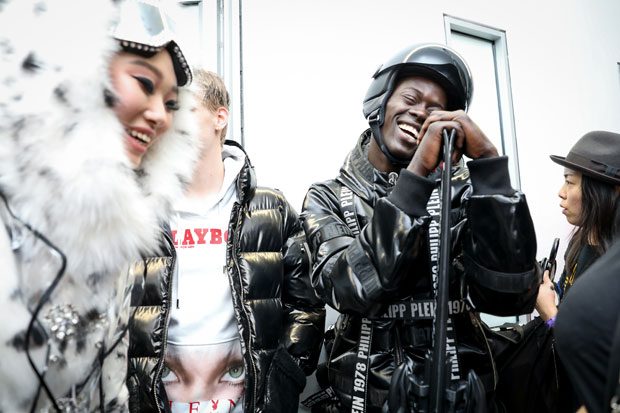 Furthermore it should reflect on a need in today's modeling industry to develop personal image. Social media is today playing an important part of a model's career, very often models are book based on the strength and nature of their social media pages. Naturally, models who were able to generate a bigger following are today more likely picked for lucrative money jobs. However at the same time these classes may help you navigate the rules of editing in a right manner your very own personal image presented on the social media. The model coaches should be able to explain what sort of behaviour you should or should not display on social media. Be certain, your personal image is judged by what you do on your social media.
Makeup Lessons
In a makeup class, students are taught different steps involved in doing facial makeup. Moreover, they are trained on the importance of beautifying a model's face. Learners are informed of various cosmetics used in the makeup process. It is important to stress fashion industry is looking for natural beauty. Therefore, wearing makeup will not get you booked for a job in an casting. However you are supposed to know the basics of wearing natural looking makeup.
Current Runway Methods
The walking style and fashion of models changes from one season to another. Hence, when one wants to be a model, he or she should know the trending runway strategies. Runway programs are useful, since they keep models informed on the current styles in modeling. Moreover, the program offers the students the appropriate way to walk on a runway taught by runway coaches. These skilled individuals must be models with long experience on the runway, and often successful top model careers. Before enrolling into a runway course, if you are a working model, check the credentials of your runway coach.
Hair and Skin Care
Saying aspiring models should look attractive is an understatement. Hence, they have to familiarize themselves with practical ways of taking care of their skin and hair. The hair and skin care program in a modeling school offers the students various ways of keeping their skin and hair healthy, as well as attractive. Moreover, the course is not only for models, but also for individuals who want to be hair stylists.
If you are a working model it is important to take care of your hair and skin, but also keep up with the basic hygiene. Coming to a casting with clean skin and hair in simple clothes – white t-shirt and skinny jeans, is the first step to booking a job.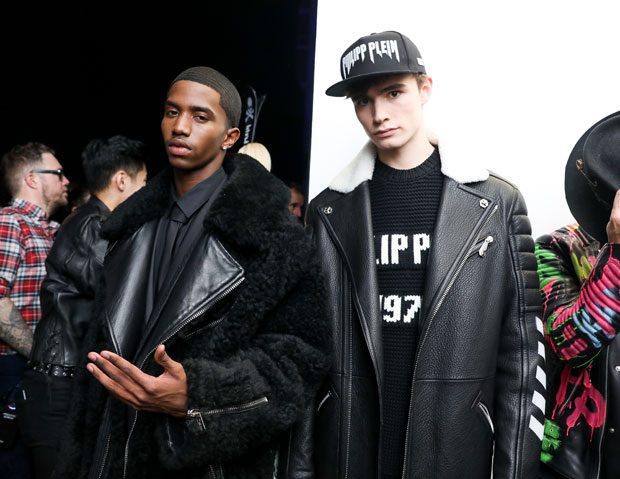 Nutrition and Exercise Advice
This program offers students nutrition and exercise tips that improve physical fitness. Models are characterized by perfect body shapes, beauty, and art. Hence, they have to familiarize themselves with the appropriate diet and exercise to maintain their career, body shape, as well as their health. It is important to state the fashion industry's notorious 'never too skinny' mantra is far from the norm today. What brands and leading modeling agencies are looking firstly are healthy models. If you are a male model it is important to figure out which modeling category you belong to. Runway models are often guys whose physic allows them to maintain a more slimmer form. While another lucrative category is the fitness model category, which is no doubt ideal for guys who love gym and sports and are ready to workout regularly.
How to Work with Photographers
Modeling involves a lot of photography, since a photoshoot plays a significant role in modeling. Hence, models should know how to behave in front of the camera but also how to behave on the set. This program teaches students how one can connect with a camera to come up with quality photos. Moreover, the course offers one of all the requirements before participating in a photoshoot. Your model coach should explain how to behave on a photo shoot in a professional manner. Furthermore both your agents and model coaches must explain to you what sort of conduct is acceptable from both photographers and stylists on a model shoot, but also the other crew members. If you are looking to make your posing better, for female models a great source is a book of model poses by Supermodel Coco Rocha entitled – "Study of Pose: 1,000 Poses by Coco Rocha".
In conclusion, modeling school is like any other learning institutions, since it offers various courses. However before enrolling in one we strongly suggest consulting with your agency, and knowing that without meeting the basic requirements unfortunately modeling is not a career for you.
Moreover, students are given both practical and essay assignments to become self-independent and disciplined.
All images from PHILIPP PLEIN fashion show during Milano Fashion Week – discover the full shoot.