Vladimir Ivanov and Satoshi Toda join Toni Garrn for German Vogue Cover Story
|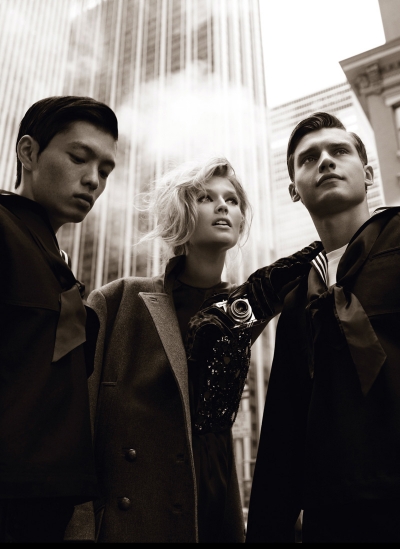 Magazine: Vogue Germany
Issue: August 2012
Editorial: Glory Days
Models: Toni Garrn |Mega, Women|, Vladimir Ivanov |Wilhelmina| and Satoshi Toda |New York Models|
Hair: Ben Skervin
Makeup: Tyron Machhausen
Manicure: Kelly B.
Props: Mark Chandler
Fashion Editor: Christiane Arp
Photographer: Alexi Lubomirski
Website: www.vogue.de
Top model Toni Garrn joined by Vladimir Ivanov and promising newcomer Satoshi Toda (already walked for Prada in Milan) for German Vogue cover story captured by Alexi Lubomirski. Discover more of the story on our DESIGN SCENE.