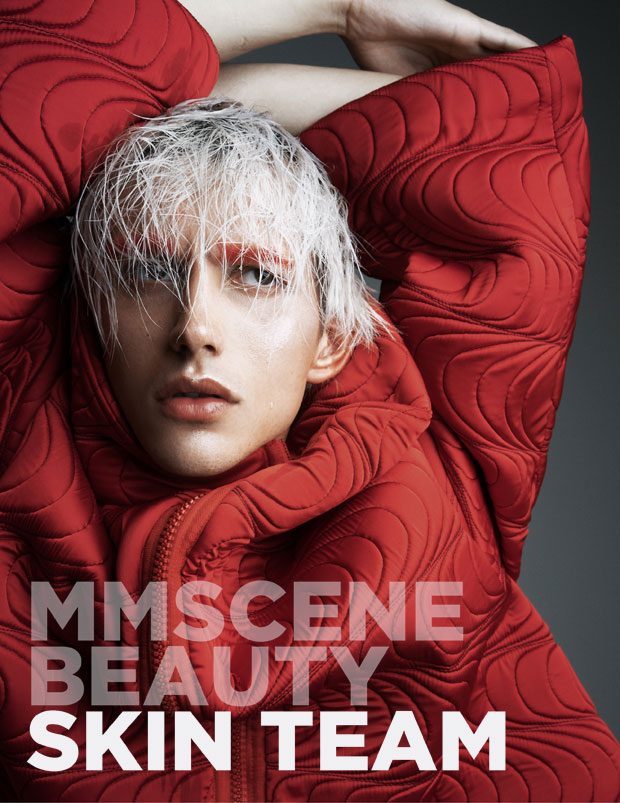 Taking care of your skin should not be a stressful task, if you've got the right products to help you. Wash, shave, hydrate and protect – daily mantra for every men wanting to take care of his skin.
Both men and women have the same simple needs for their skin, protection and hydration are pivotal for both. However the way to do so is quite different. First of all, men's skin is much thicker and possesses a denser network of blood capillaries. However it also ages in a completely different manner, men's skin produces much more sebum and collagen. This is not all together bad news, it automatically means your skin is to age much more slower. On the downside, your skin is also much oilier, while at the same time it's easier to get blocked pores and become much more prone to dehydration and dryness. Also, if you are shaving daily, you are well familiar with sensitivity after shaving and multiple complications to follow.
Your selected skin care range should quite simply give you the appropriate protection at the right time. That's when we go back to the wash, shave, hydrate and protect mantra. This does not come so hard nowadays, taking in account the men's grooming industry is bigger by the day. Right, bigger choice should be actually better for you? However the research indicates this growth has the opposite effect, man find it challenging to sort through the essential products they should use for the every day use.
RELATED: FIND MORE BEAUTY AND GROOMING ARTICLES
On the days your skin feels completely hopeless and utterly lost, your skin team will need back up from a quick face mask. Price of these can vary, however we suggest an affordable option, you can try the It's Skin The Fresh Mask Sheet, our favorite carrot blend, and if you are keen to mix a face mask yourself you can try MasqueBAR Charcoal Modeling Face Mask both available on ASOS. Both of these can be applied five minutes before taking a shower and afterwards rinsed off without any difficulties.
After you are done with your shower and dried off, we would suggest a thin moisturizer with perhaps some fragrance, or even none at all if you prefer to focus on perfume of your choice. Elemis Daily Moisture Boost comes in a beautifully designer and easy to carry on packaging, it is certain to freshen your skin without clogging any of your pores or cause any irritation. At the same time your desired hydration cream should have a range of uses, a small amount of Elemis can help with the dry lips as well. Good hydration cream choice is also to help leaving the skin look fresh throughout the day.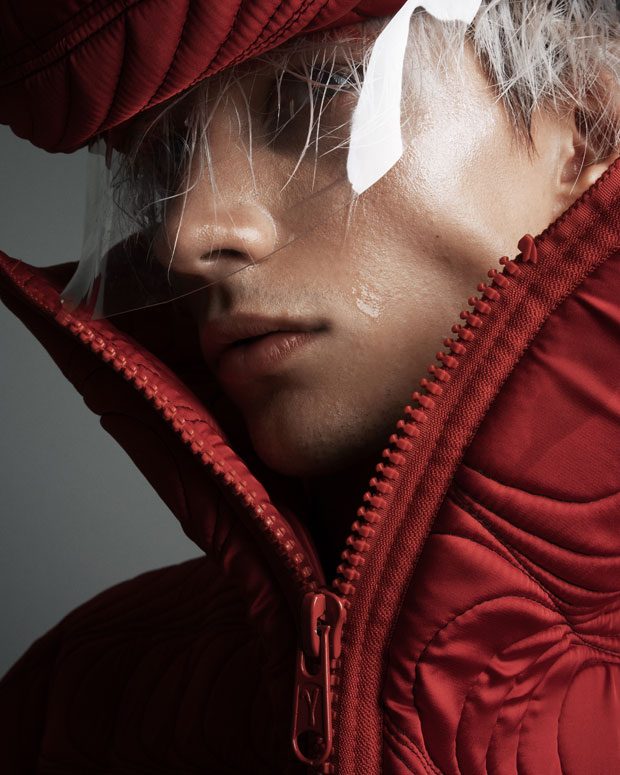 However, do remember hydration does not come in a form of a cream. The best way to stay hydrated is to drink water, and every dermatologist is to suggest starting a day with one if possible two glasses of water (take a minute or two to enjoy your glass of water every morning). For men looking for extra boost to their skin routine, will find that an effervescent glass of lemon juice adds a little zing to the day.
Last but not least, whatever your choice in terms of fragrance, it's worth having a few to select from. Dior Homme Intense is a great evening scent that goes hand in hand every day fragrance such as Dior Homme Cologne or Kenzo Homme Eau De Parfum.
Finally, it's important to note all of these products are easy to fit your washbasin neatly and will help with the time crunch of our overloaded every day reality, while at the same time defining the new essentials of men's grooming routine.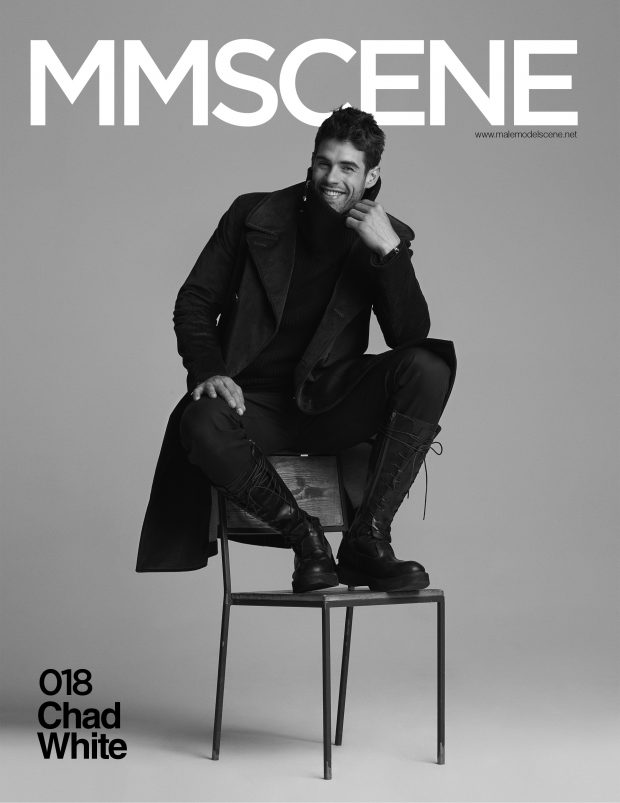 Text by Katarina Djoric, MMSCENE Editor
Photographer Tatiana Nikishina
Model Daniil Kudryavtsev at Stockholmsgruppen
Stylist Lena Ryabova and Yana Markova
Makeup Artist Olya Boogie
Article originally published in MMSCENE Issue 018 – available in print & digital.