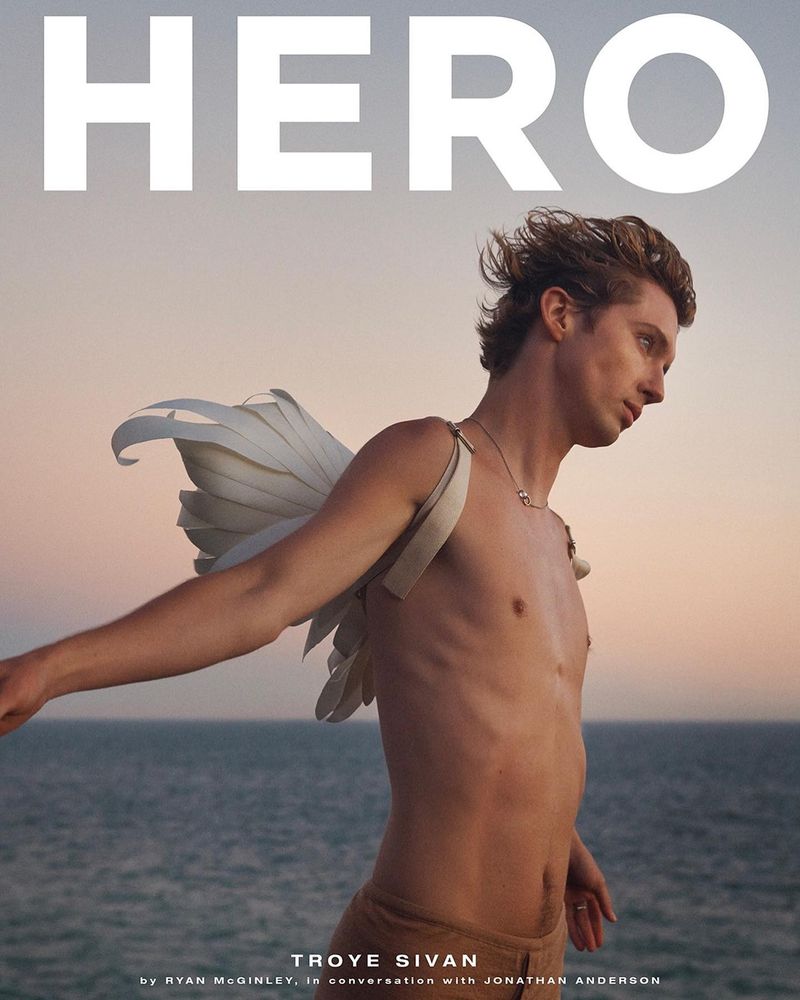 With the ocean as his backdrop and ethereal wings adorning his back, Troye Sivan commands attention on the cover of HERO Magazine's 30th issue. The haunting beauty of the cover image—captured brilliantly by renowned photographer Ryan McGinley—reflects the depth and introspection of Sivan's recent music. The work that went into the shoot is evident, from the subtle play of light crafted by Lighting Director Byron Nickleberry to the ethereal touch of Make-up artist Kali Kennedy.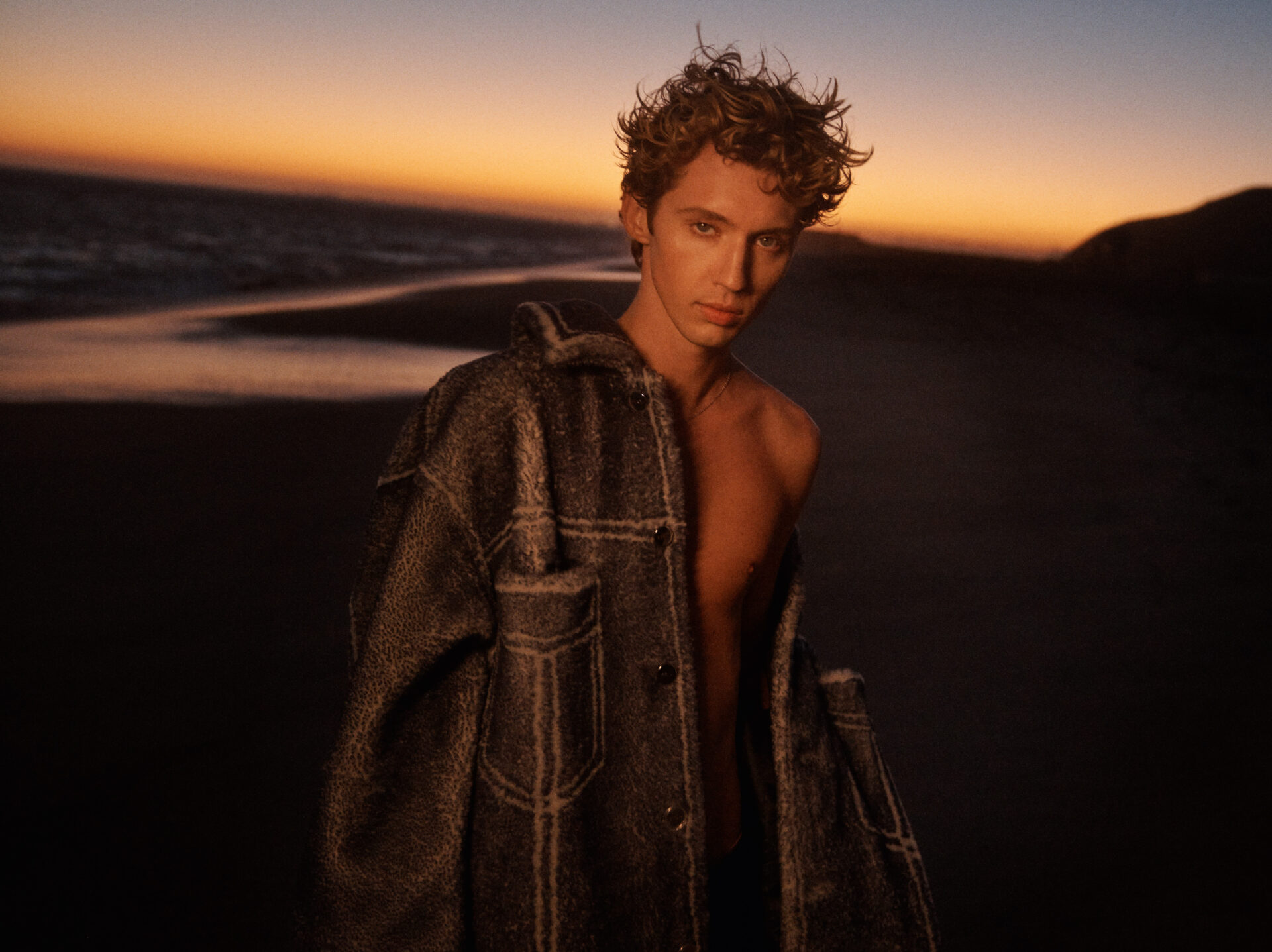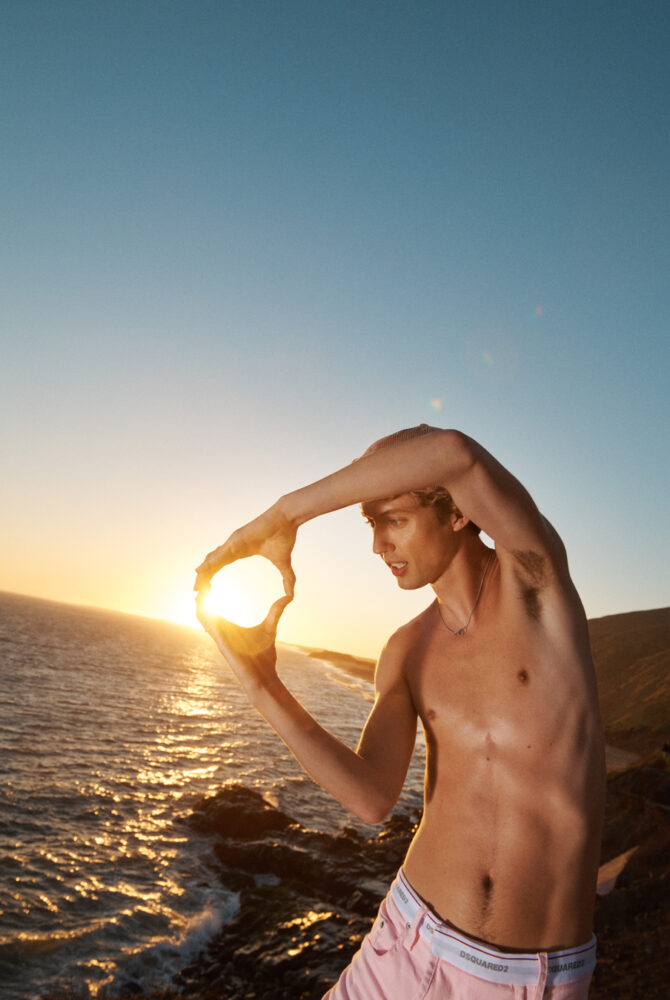 Troye Sivan, a name that resonates with authenticity in the music industry, has taken another leap of artistic expression with his latest album, "Something To Give Each Other." The album, a culmination of heartfelt melodies and candid lyricism, showcases Sivan's commitment to genuine artistry.
In the accompanying interview with Jonathan Anderson for  HERO (Yes, the LOEWE and J.W. Anderson Creative Director), Sivan delves deep into his songwriting process, emphasizing the spontaneity and surprises that come with collaborative creativity. "I've always said my favourite thing when writing a song is when the song surprises me, that's when I've made myself proud," Sivan shares. He treasures those unexpected moments of magic that arise from collaboration, highlighting the importance of trust in the artistic process.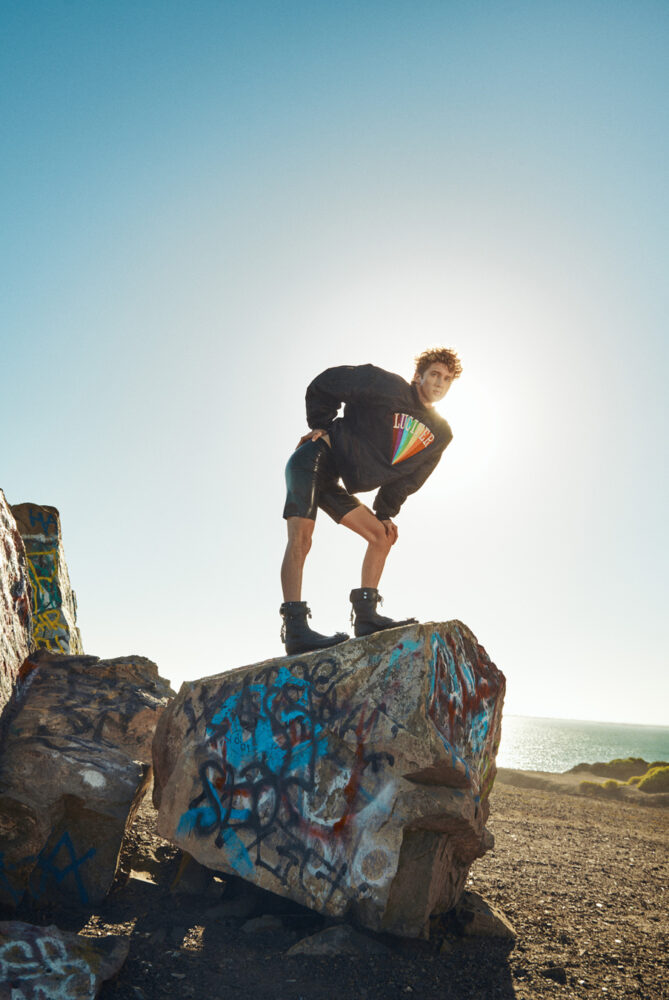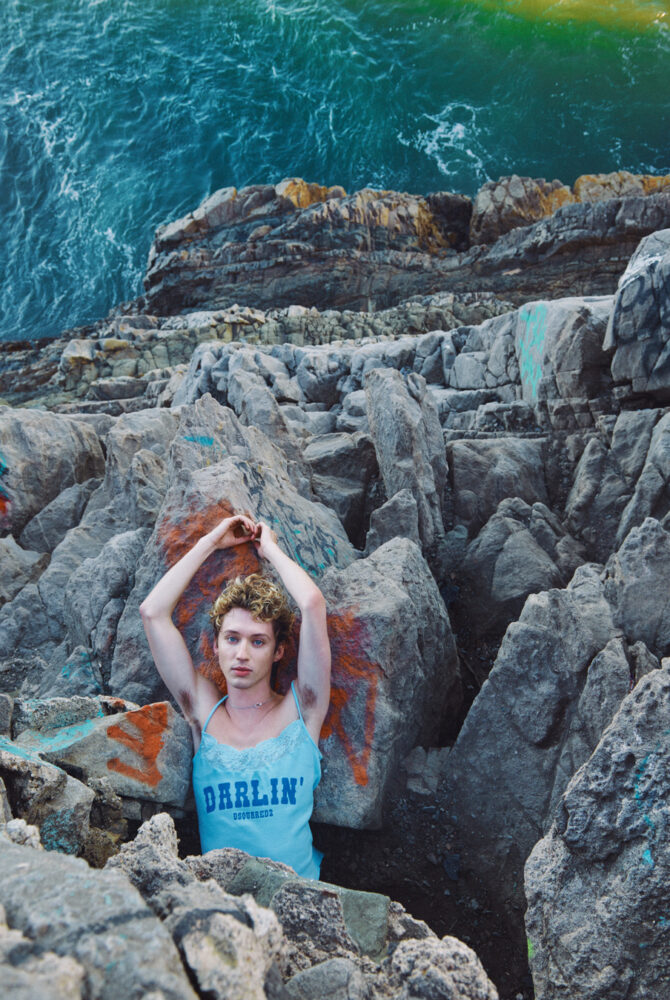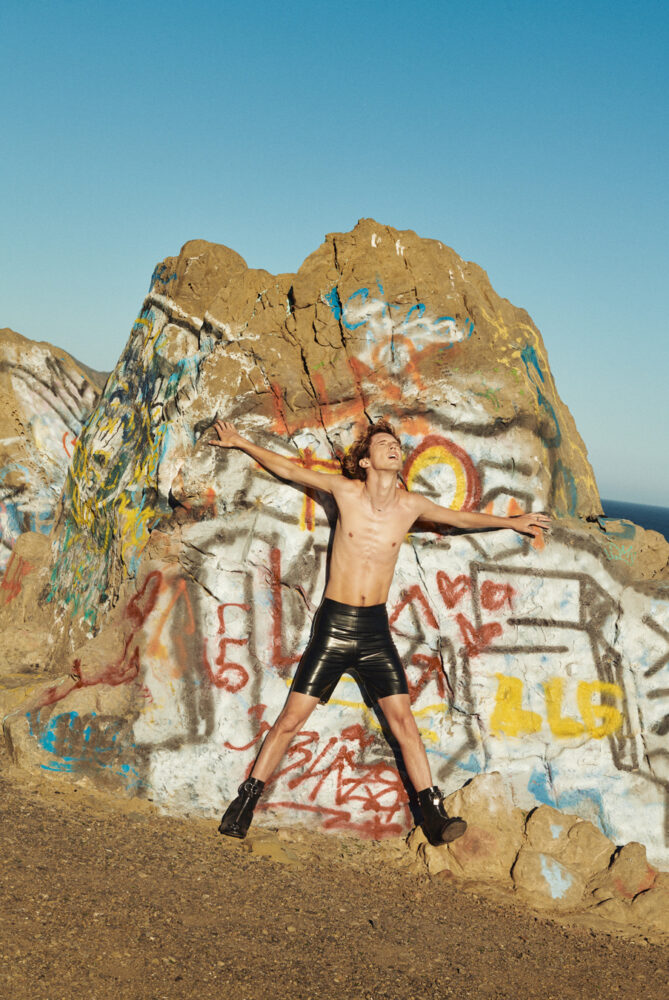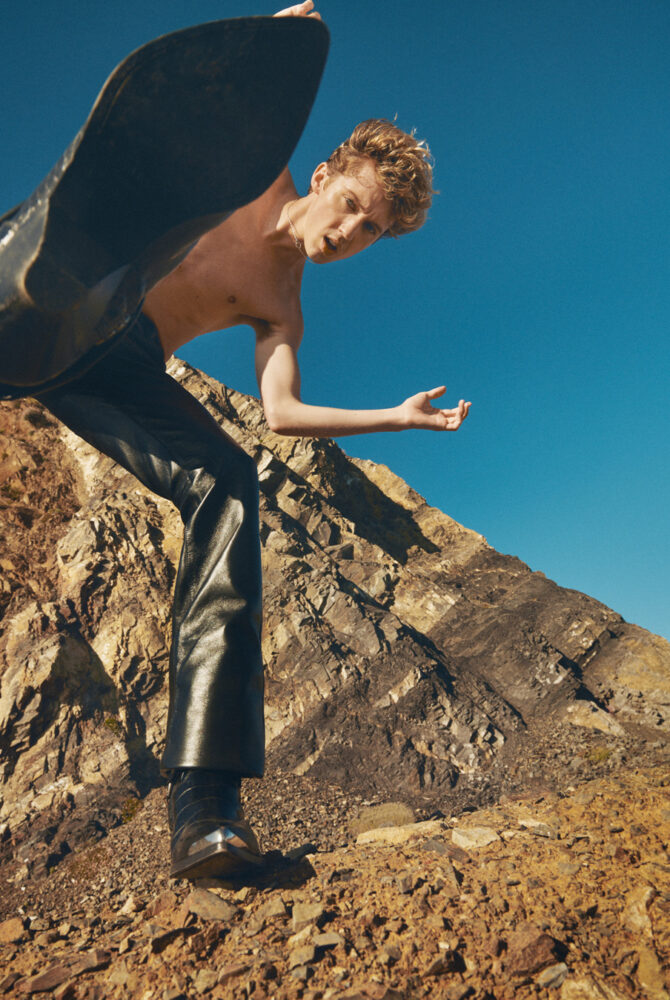 The cover story also touches upon Sivan's approach to his work and its inherent representation. While his choices may seem audacious to some, they arise organically from his genuine experiences. Whether it's a candid Instagram post or a raw music video like "Rush," Sivan's art is a reflection of his reality. "I've never really struggled with my gender, I think because I've always thought everyone should be able to exist however they want," he muses, offering a glimpse into his personal philosophy on identity and self-expression.
Yet, beneath the surface of the glamour and public attention lies the cyclical journey of an artist. Sivan speaks candidly about the contrasting phases of his career—the solitude of creating an album, the exhilaration of its release, and the introspective nature of touring. "Tour for me feels quite insular. Even though you're in front of all these people every night, it's strangely a lonely experience sometimes," Sivan admits.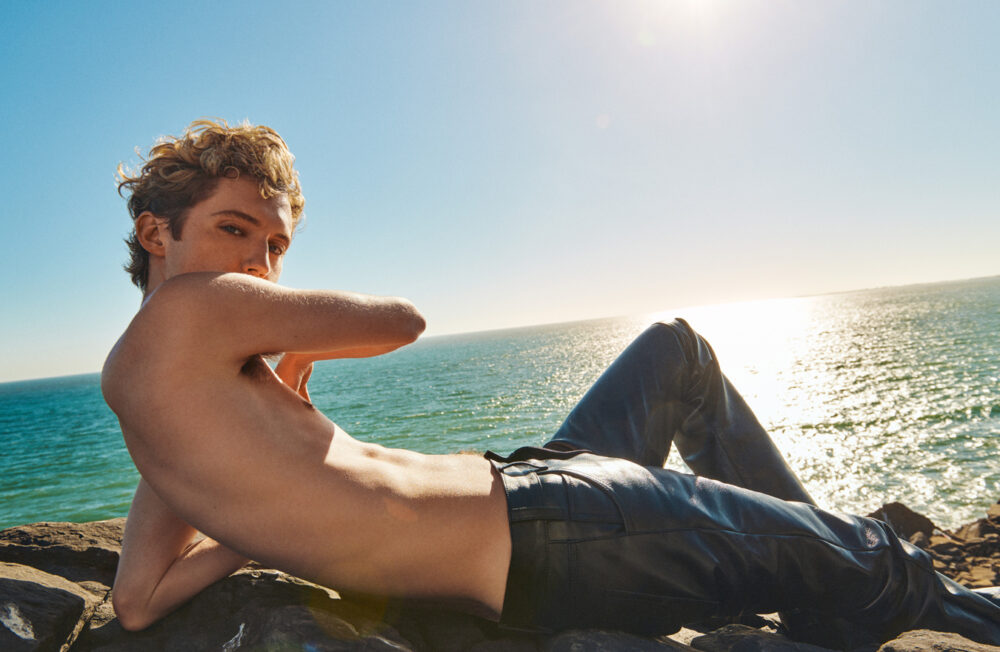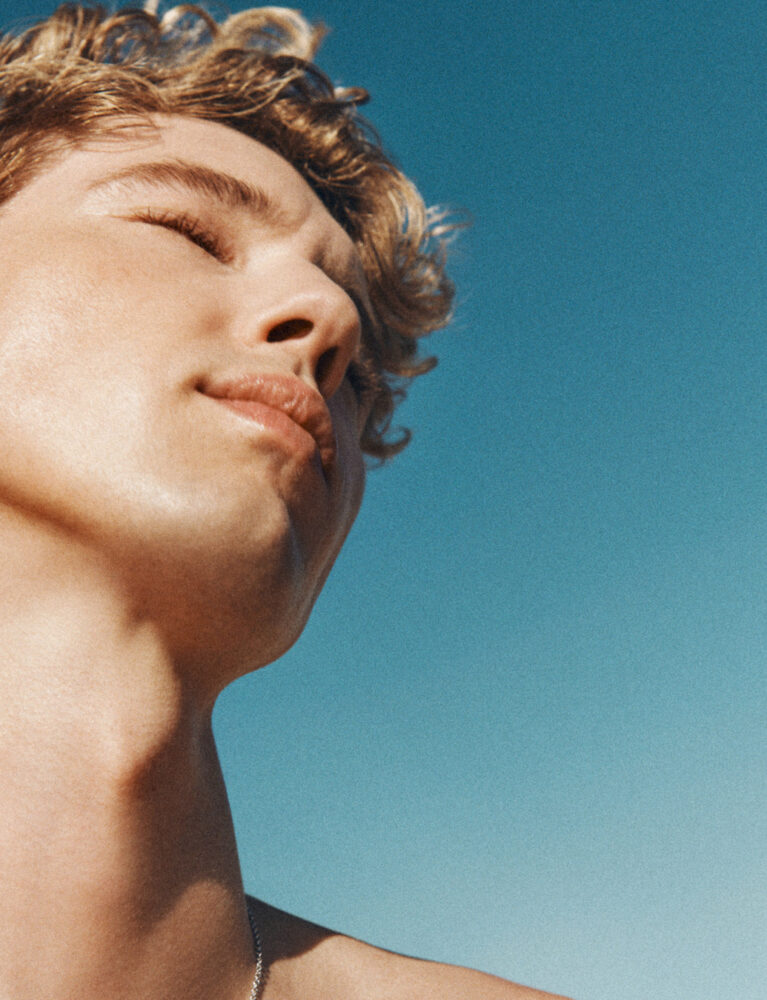 The images from the shoot, starting with the mesmerizing cover, reflect a balance of vulnerability and strength. Sivan, amidst the vast expanse of the sea, seems to be both lost in thought and profoundly grounded. The ethereal wings symbolize the transcendence of his artistry, lifting him above the mundane while rooting him in authenticity.
This HERO Magazine cover story is not just another promo feature—it's a true testament to Troye Sivan's evolution as an artist and individual. Through McGinley's lens and the intimate revelations in the interview with J.W. Anderson, we see a Troye Sivan who is introspective yet confident, grounded yet always reaching for new heights.
Interview originally published in HERO 30 – see more of the shoot and read the complete interview.
Photographer Ryan McGinley
Stylist Peghah Maleknejad
Hair  StylistCharlie le Mindu
Makeup Artist Kali Kennedy
Lighting Director: Byron Nickleberry at Artist Commissions
Troye Sivan just released the massively successful album Something To Give Each Other, you can give it a listen. 
Support ndependent magazine such as HERO by ordering your copy right now.