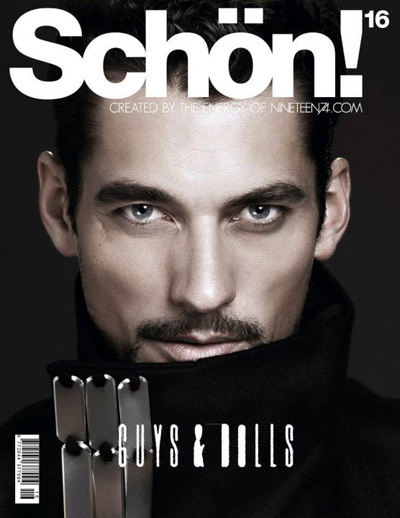 Magazine: Schön!
Issue: #16
Cover Model: David Gandy |DNA, New Madison, IMM, Select, View, Heffner|
Hair: Daniel Dyer |DMW|
Grooming: Yasmin Heinz |DMW|
Stylist: Eric Down
Photographer: Dimitris Theocharis
Website: schonmagazine.com
Supermodel David Gandy photographed by Dimitris Theocharis for the 16th edition of Schön! magazine with subtle but eye-catching styling by Eric Down.