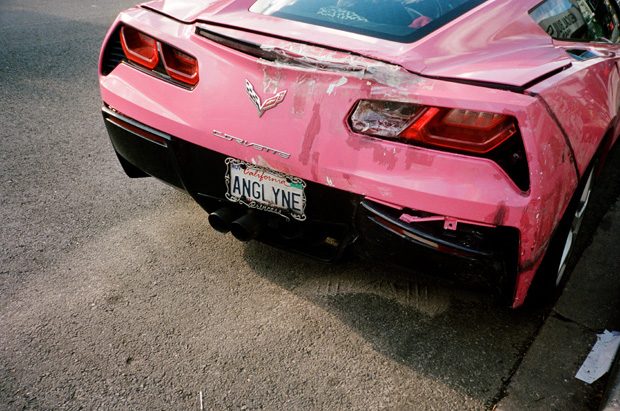 MYLES HENDRIK is no doubt a true personification of a modern day renaissance man, artist, photographer, producer, poet and DJ. For MMSCENE Magazine Issue 025 Hendrik sits down with our Editor KATARINA DJORIC to talk about wearing so many hats, his daily routine, and his exhibition Dreams Of L.A.
Scroll down for our exclusive interview with Myles Hendrik.
Photographer, DJ and poet – how do you balance all of that?
They're all extensions of my noisey, rattling noggin. I need releases, forms of expression to satiate the ADD that definitely has the ability to run rampant. They in effect all balance me, quieten me. I'm like a very loyal pup. Give me a bunch of tasks and I'm as happy as can be.
How does your typical day look like?
Wake, exercise, walk the dogs, read the news, edit images, if inspired take new ones, work on songs, DJ sets, walk the dogs again, play gigs, get my Netflix quota in, read, stay up late scribbling in my Moleskin. Repeat.

How did you get into DJing?
I just love music: making it, playing it listening to it. So what started as simply as playing a friends party for fun, turned into something I never would've imagined.
What is on your playlist at the moment?
How long have you got?! Twin Shadow, The Internet, Lizzo, King Princess, Morricone, Buddy, 070 Shake, Lawrence Rothman, Rainsford…
What is your favourite event you've played?
Playing for the British Royal family, Prince William and Kate Middleton was definitely a moment, but when a friend's wedding in Tulum turns into a full naked dance floor I think you have a winner.
What is the best part of a DJ's life?
The freedom to do what I love, and the freedom to be able to travel, see the world, meet people and different cultures. Then be able to also photograph it, write about it.

Why do you take photos?
Ever since I was a kid i have always been very visual, always wanting to point things out I noticed to my family and friends – things that they would just look past, but that intrigued me – so having a camera in my hand allowed me to capture those moments without driving everyone crazy.
So, what inspires you?
I get inspired pretty much every day wherever I am. I'm always trying to carve out the songs that hide in the cracks, the real nuggets of truth, the poems that are passed over. This is what I'm always looking for and because I'm open to it, it always finds me.
Tell me about your exhibition Dreams Of L.A. at Maxfield LA?
Los Angeles is such a misrepresented and wildly misunderstood city, so often distilled and trivialized into the postcard version, the miniature Hollywood Sign fridge magnet. The real moments are drowned out by the fabricated, the more digestible surface ones that help sell the sneakers. The cultural diversity, the intricately woven beauty that ricochets like mad cannons deep between the fault lines is passed over. Missed like all it's careful angles, it's truths and it's yearnings, it's hope and it's blinding romance. But I see it, and I keep searching for it. And it's inspired my work in a way that few other places I've visited have. So when it came time to decide on a direction for the show, the choice was a no-brainer: I knew it had to be a collection of work shot only here, only in Los Angeles, and only shot within a single calendar year: 2017. Each of the photos in the show are in themselves love poems about how I see the city and in many ways how the city sees me.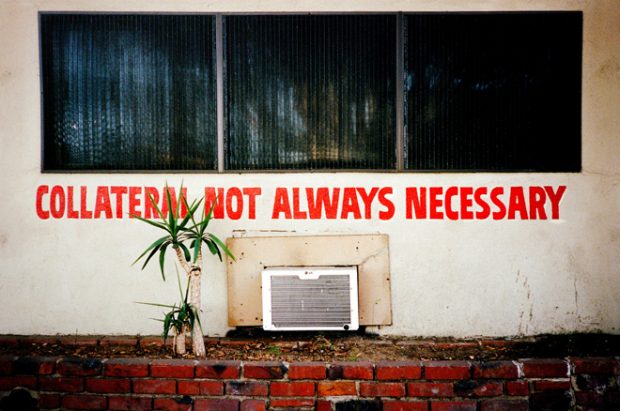 Among your works, which one is your favorite?
I like all of them for very different reasons. I've tried to play favorites but they simply won't have it.
What was the most curious story behind your photograph?
The Bunny Hop image is interesting in the multi-layered narrative that it inherently possesses. But for me it's a full circle moment: When I first came to LA I played a small exclusive night that was packed with every celebrity you could imagine. One such regular was Hugh Hefner. It was the early 2000's so it was the Kendall and Holly days. Anyways, one night he pulled me aside and gave me a little pep talk on self-belief and visualization, on seeing life how I wanted it to play out and creating exactly that. He told me that I could carve out anything I wanted in life, and to just go for it without fear. It came at a time when I feeling a little displaced was seriously doubting why I had moved here. So this image is special to me. Maybe in a small way it's my way of saying thank you to him.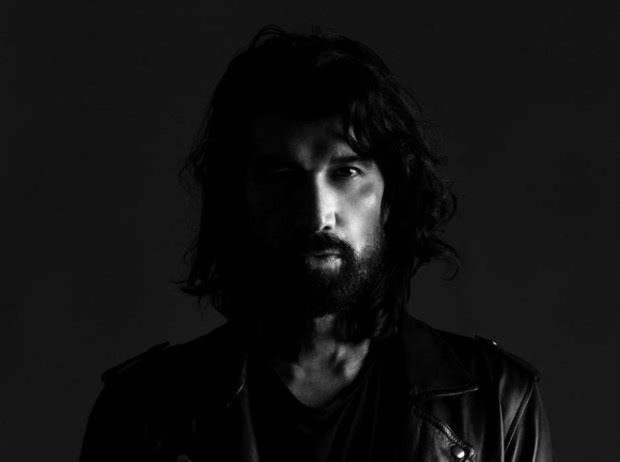 What's next for you?
I'm going to show at Art Basel in December and MACA in Mexico City in 2019. I would love to show a more fleshed out version of Dreams of L.A. in London and to release a book. That's something I've been working on for some time. I also plan to release some music in the next few months… it's going to be a perfectly frantic year. I have so many images, so many songs, I just want to share them all.
Keep up with Myles Hendrik on Instagram @myleshendrik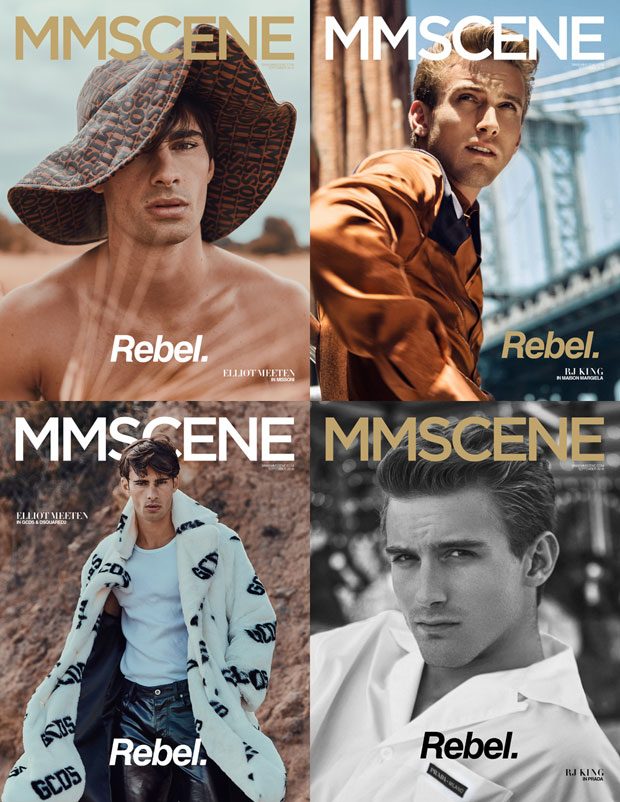 Originally published in MMSCENE Issue 025 – available now in print & digital.