Exclusive interview with model Edison Fan whose hard work and a bit of social media madness are a shinning example of a good as well as influential model career.
Edison has also teamed up for an exclusive Male Model Scene shoot with Karim Konrad accompanying our chat with him. Edison talks what inspired him to take on modeling, favourite things and his new role on China's Next Top Model.
Discover the interview after the jump: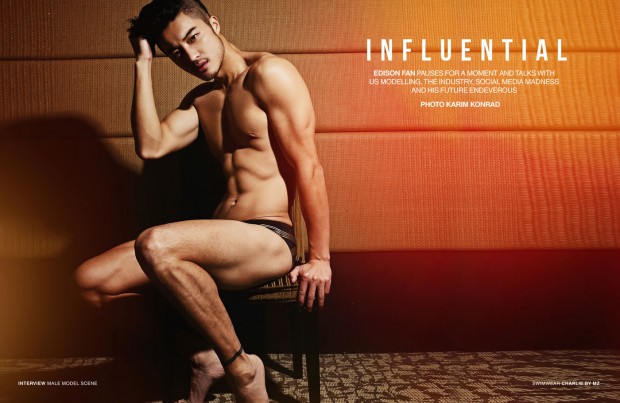 Who is Edison Fan?
Edison Fan is a Chinese born, New Zealand raised guy, who is chasing his dreams.
How did you start modeling?
After watching American s Next Top Model cycle 3, I got very motivated. So I just started to go to agencies myself until I was booked.
If you weren't a model what would you be?
I studied Civil Engineering in College, so I would be an Civil Engineer.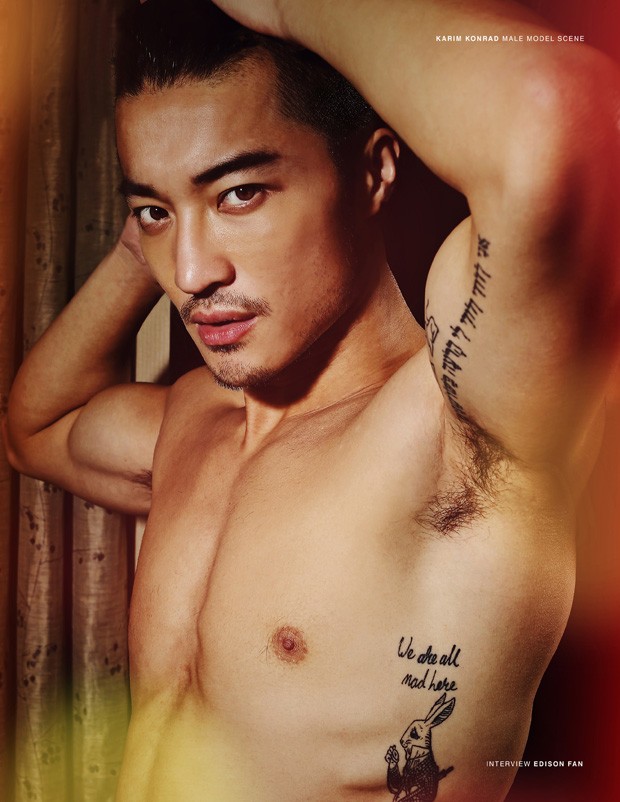 Your personal passion or hidden talents?
Graphic designs, acting, singing, anything to do with creativity.
Ten years from now (you will be…)?
A dad, lol, hopefully. Apart from, I hope I will have my own business, a boutique hotel would be nice.
Favorite word(s): Bloody hell.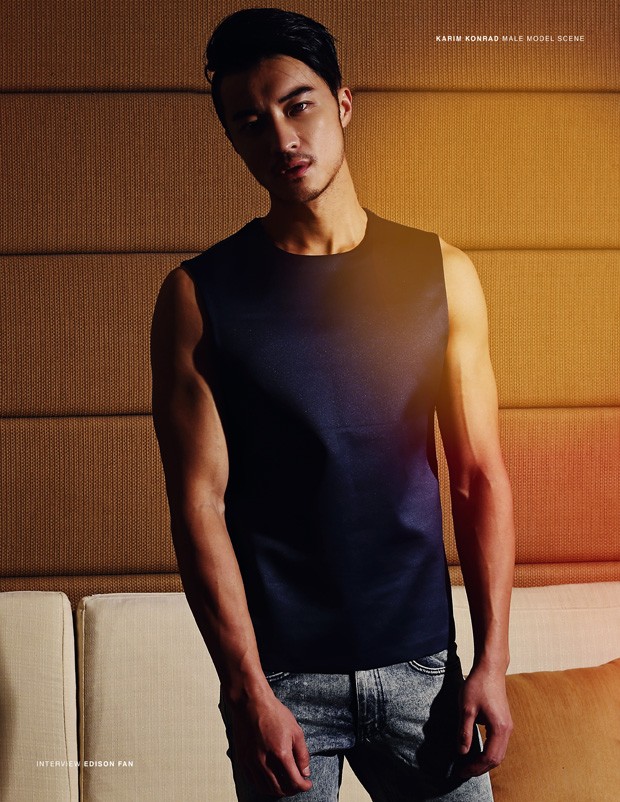 What's no fun?
Talking to people who can not hold a proper conversation.
Who's your favorite Supermodel?
Kate Moss.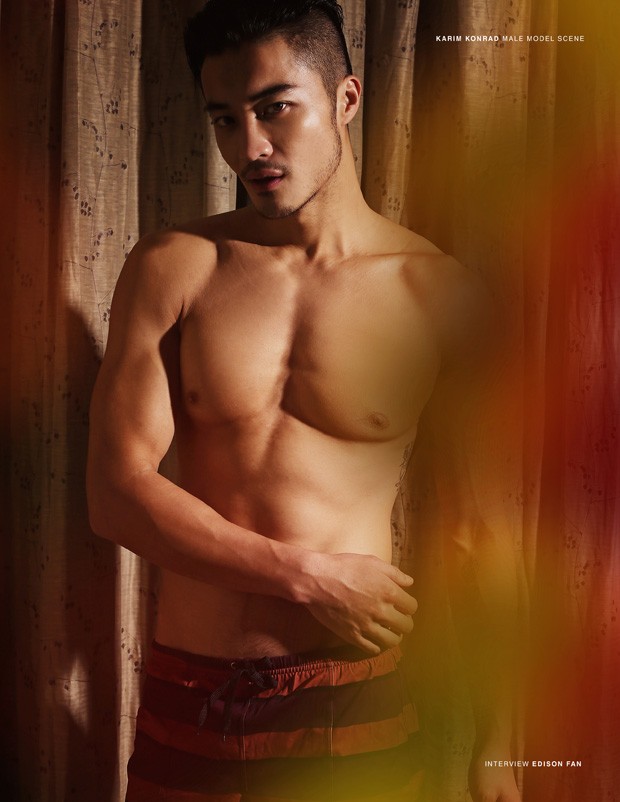 Instant gratification?
A good game of tennis, either watching one or playing one.
Current 'eye candy'?
Someone I know in person 😉
Favorite movie?
Forest Gump, Interstellar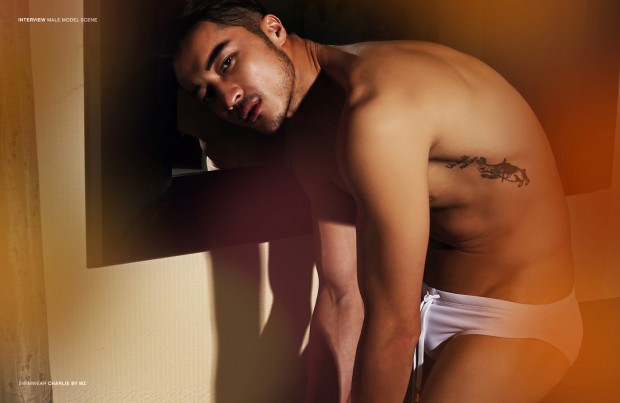 Your Dream modeling Job?
To be honest, I am moving on from modelling, I am currently a judge on China s Next Top Model. I love to be involved in more production, even working behind the scenes.
Could you tell us more about fashion and model industry in China?
Fashion in China has came a long way. It is hard to find a balance between keeping the Chinese culture stamp and making it modern. And most of the Chinese designers share a common issue, which is editting. In term of the modelling industry, it is obvious that given the population, the competition is steep, so it is very important to be different, to be smart, which is very hard to do.
What should every model know before coming to work in China?
A little Chinese would be helpful.
Many models go for freelance jobs to China or for the actual money jobs which are hard to find in Europe nowadays. Would you recommend they venture on their own or find an agency?
I think it is always wise to have a agency. It is more efficient.
You have 100s of thousands of followers on Instagram, yet the application is often blocked in mainland China would you then consider yourself 'instafamous' in China?
Ha, yea i guess. In China, everything has its own version, I do have big following on Chinese social media.
How do you see the Insta fame from your side of the lens?
I think it is nice to have a platform to voice my opinion. It also has inspired me about my own business.
What's your beauty secret or essential grooming routine?
Hydrating, exercise, hydrating, sleep, hydrating.
A quote that sums you up:
To me, life is about to experience everything it has to offer, and I am doing that.
Follow Karim's work at www.karimkonrad.com + Instagram @karimkonrad
Also keep up with Edison on his instagram account @edisonfanr