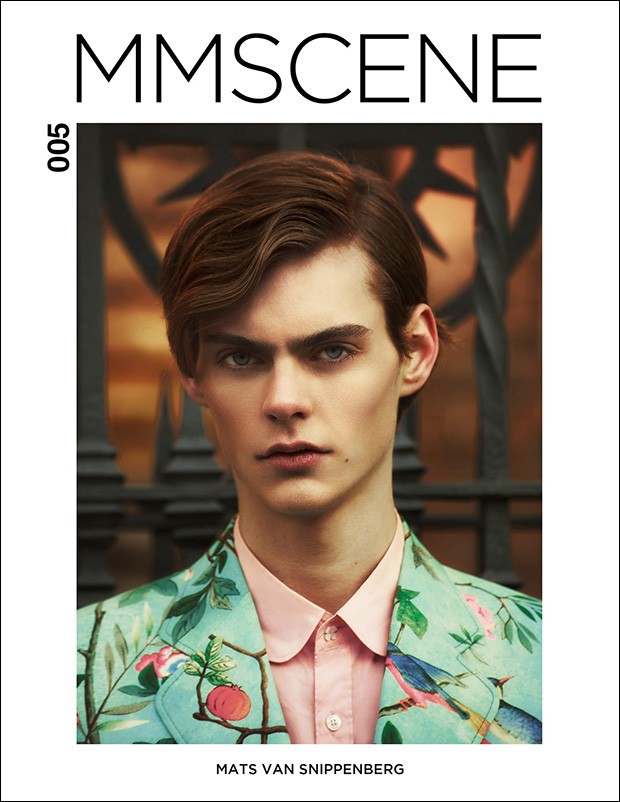 Putting together the pages of 5th MMSCENE issue for April 2016 called to celebrate the summer season at its peak. Nevertheless for us it was also important to spotlight the talents whose careers are more than a seasonal offering. Some of them are models dominating both runway and print continuously season after season, leaders of the pack are certainly Gordon Bothe and Trevor Olson. Nevertheless the future generation of top models was also on our mind therefore we worked with Armani's Zandre Du Plessis, Australian boy Chris Theodorides as well as the promising Lucas Dambros to name a few.
MMSCENE IS OUT NOW IN PRINT & DIGITAL (2.90)
The fashion industry is currently described by the insiders and the leaders of the same in two words as a 'total mess'. No wonder, editors are pulling clothes from few seasons at a time, campaigns are out a year earlier, and powerhouses are denouncing the seasons. In the eye of this storm we wanted to spotlight two history-making collections. We went back to the ever inspirational Miu Miu menswear collection, now folded more than 8 years ago, as well as the last Summer outing of Burberry Prorsum whose chief office Christopher Bailey is as ever tirelessly determined to make a change. Whether he'll manage to do so the time will tell, still he was the one who coined the 'investment piece' term while sky-rocketing the Prorsum line in the post recession times. Fashion enthusiasts still remember fondly Miuccia Prada's now defunct menswear collection, still the test of time is yet to come for the investment value of the now folded 'forward' line of the British power house.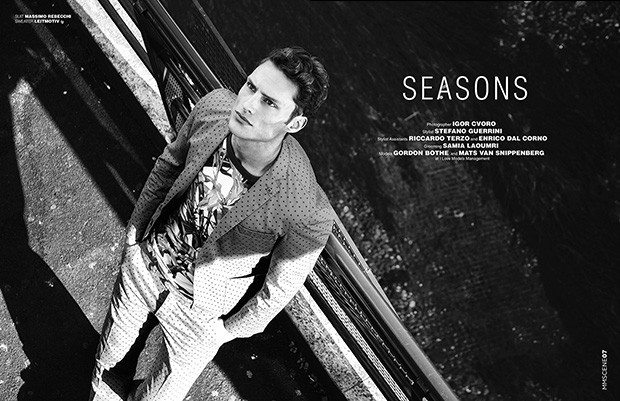 With this confusing moments for the fashion business we had the luck to pick the brains of a true fashion insider, Mr Dan Ward. With decades under his belt on leading positions at Bally, Hermes and Calvin Klein now as the Creative director of his eponymous swimwear line Mr Ward shared with us a few helpful advises and his view of the industry.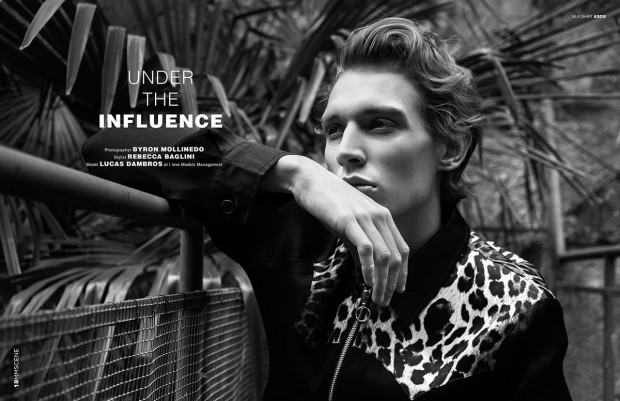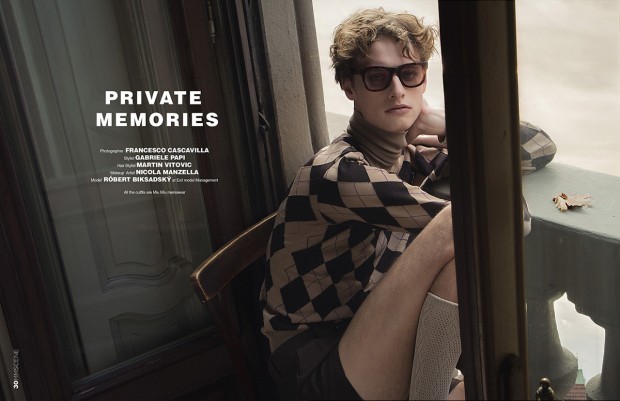 Furthermore we were happy to work with a truly international army of contributors creating the stories in South Africa, Australia and Spain. Still what I found important is to single out that one stand out piece of the season. Without a doubt it is Gucci's printed suit, which rightfully so took the cover of this issue worn by fashion scene's face to watch Mats Van Snippenberg.
Love it or hate it, wearable or not, Michele's print revival at the Italian fashion house is a discussion starter whether it turns into a trend or an art piece.
GET YOUR COPY IN PRINT OR DIGITAL
Contributing Photographers
Igor Cvoro, Byron Mollinedo, Francesco Cascavilla, Pat Supsiri, Fernando Gomez, Edgar Berg, Yan Bleney, Ryan Tandya, Fumie Hoppe, Kyle Springate.
Contributing Stylists
Stefano Guerrini, Rebecca Baglini, Gabriele Papi, Andrew Hainsworth, Julia Quante, Daniel-Bruno Ferreira, Don Aretino, Lauren Mueller.
Models
Mats van Snippenberg, Gordon Bothe, Lucas Dambros, Robert Biksadsky, Chris Theodorides, Eder A, Martin M, Mago, Nick Flatt, Trevor Olson, Filip Timotijevic.