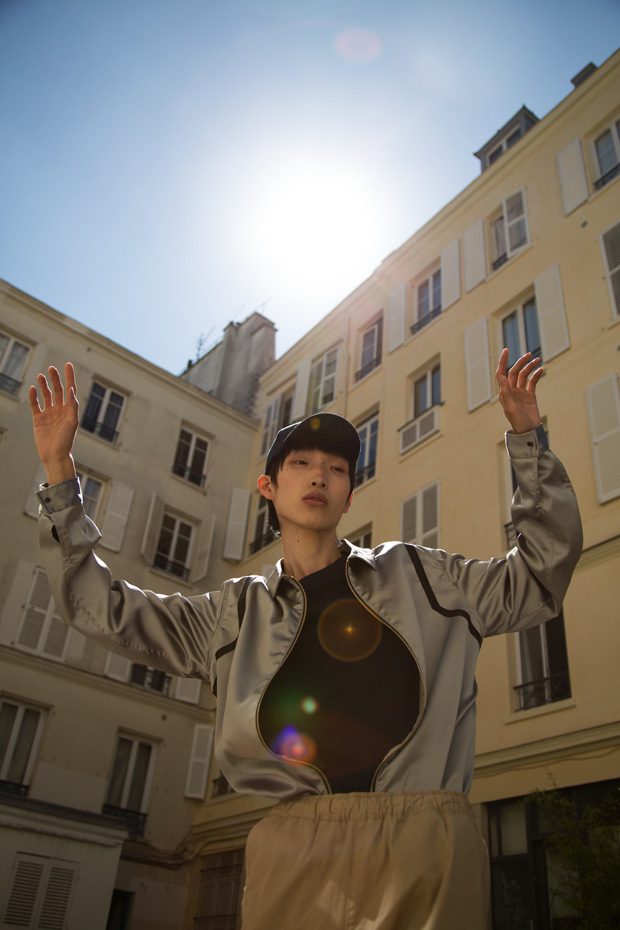 Almost a year ago France made significant changes regarding the modeling industry, and the part it plays in forming a healthy body image. However in reality the runways in the past seasons are still fascinated by the ever younger and thinner looking models. The casting trend peculiarly targets teenage audience while at the same time this young demographic is generally not able to afford a 500$ shirt and a 4,000$ coat.
With new regulations in place the ever growing problems of a male model in the fashion industry only comes into focus. A year since making these changes the industry which seemingly made a massive leap is still in a stand still.
In October 2017 French government made two decrees created to protect the well being and health of models starting their careers and already working in the model industry. This sort of regulations aiming to prevent anorexia are already in force in countries such as Spain, Italy and Israel, while not as strict the Council of Fashion Designers of America has it's own guidelines. While not part of an official decree in the United States the guidelines strictly refer to the members of the CFDA. However while France might be late with implementing these regulations the fact models are starting their careers in Paris means these changes could echo in the international industry as well.

Many fresh faces start their career in Paris, for example our Design SCENE cover star Aline Weber started her career at the age of 14, travelling to Europe soon after getting scouted in her native Brazil. Aline's career defining moment came a few years later in Paris: "When it comes to runway I have to say opening for Balenciaga fashion show in Paris at the age of 19 was truly a huge turnout in my career." Paris is as important in the careers of male models, where boys as young as 16 are sent to Paris Fashion Week castings.
However this introduction of the new rules in France by the health ministry aimed to also stop the continuous promotion of the unattainable ideals of beauty.  The health and social affairs minister Marisol Touraine shared: "Bringing young people to normative and unrealistic images of bodies leads to a sense of self depreciation and low self-esteem that can create harmful health related behaviour."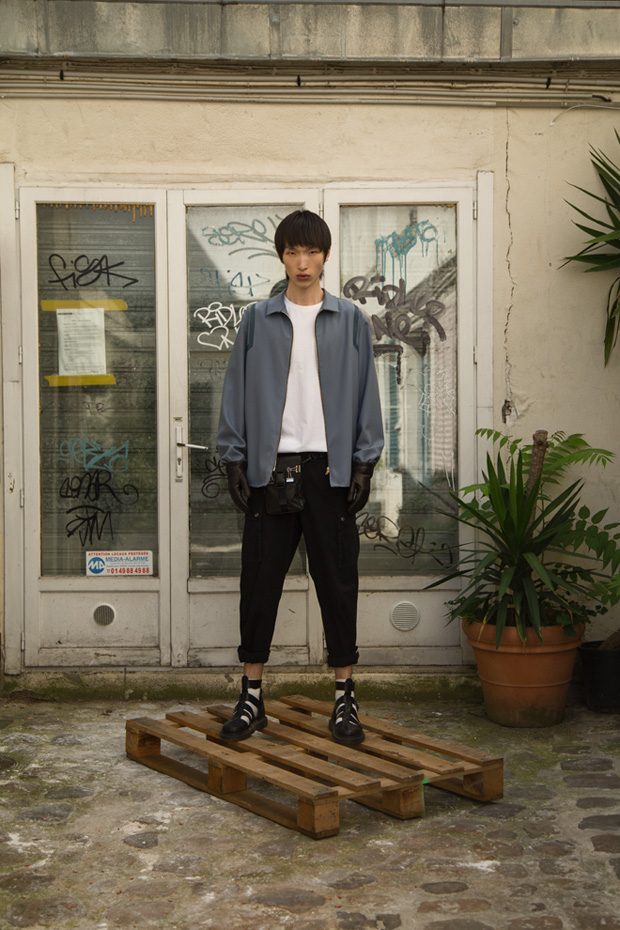 While the initial decree focused on the BMI the fashion industry vigorously rebelled against such regulations. While this sort of resistance to the BMI based guidelines might be considered as the industry's way to find a loophole in the guidelines, many health regulators agree the body mass index has been widely disputed. Simply it does not take in the account the individual's physique, however the index will still be part of the regulations when it comes to models older than 16. The regulation states: "Unless specified and identified in medical records for a model over 16, the body mass index will be taken into account, particularly when its value suggests moderate or severe thinness after the age of 18, and is lower that the third percentile in French references for height and gender before that age." It is important to mention this regulations apply to France but also the rest of the European Union as well.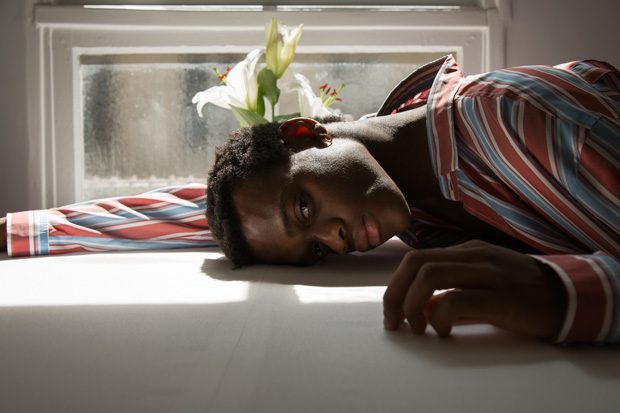 The leading fashion groups such as Kering and LVMH are standing solidly behind the changes, these groups are owners of some of the largest brands in the industry such as Christian Dior, Saint Laurent, Chanel, Gucci and Louis Vuitton. To further support the changes LVMH has issued a special charter on working relations and well being of models, which states: " "No model under 16 years will be recruited to take part in fashion shows or photographic sessions representing adults." These changes were also backed by the statement from Antoine Arnault, son of LMVH director Bernard Arnault who's also part of the group's management: "A young girl of 15 years old does not have the necessary experience to deal with the difficult world of modelling." Fashion brands in Paris are now not allowed to book models age 16 to 18 years for jobs requiring work between 11pm and 6am. Additionally, the regulation for the first time brings an important role of a chaperone, models of that age working away from home are required the company of a parent or a chaperone. However, this regulation judging by the past seasons is not in full effect, models under the age of 18 regularly attend castings, fittings and shoots on their own, without any presences of a chaperon.  This is even more of a problem with young male models who are required to be more independent just by the nature of our upbringing. Young male models are often left on their own even under the age of 18. Asking for a chaperon is simply still not the practice, where clients more often will not even ask for a male model's age when booking. At the same time, unless simply said forced by an agency the client in a bid to cut costs is unlikely to ask if a model requires a chaperon.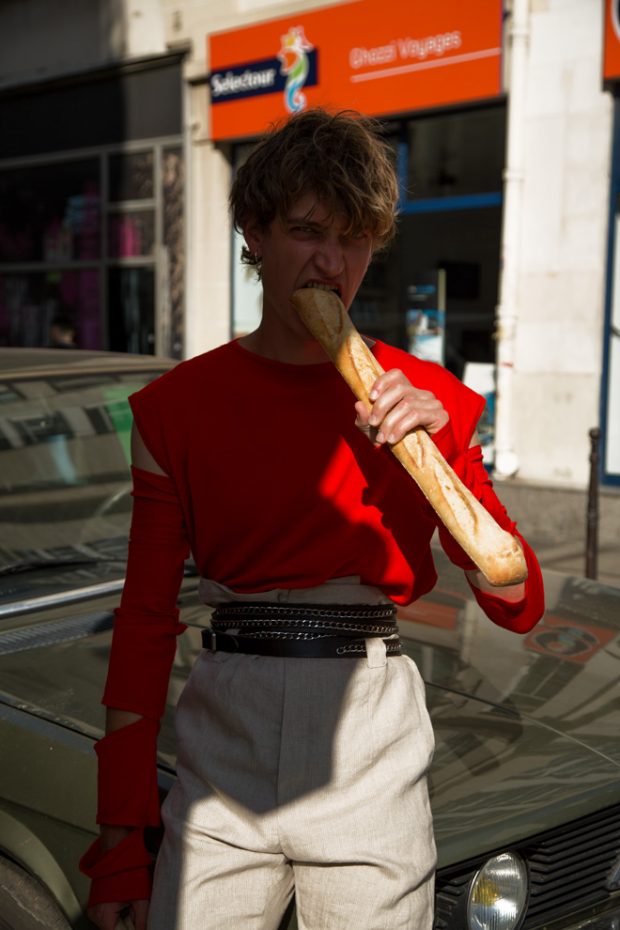 The importance of these regulations was backed by Kering as well, where François-Henri Pinault, son of Kering owner François Pinault shared: "We wanted to move quickly and hit hard so that things really change. We're trying to persuade as many others in our profession to follow us." Both Kering and LVMH made mutual agreements and are working on enforcing these important changes.
Furthermore, the new law goes beyond the importance of simply booking a model under 16, or under the prescribed body weight – in addition it also aims to regulate the increasingly worrisome trend in the advertising department. Fashion and beauty brands through their advertising are continuously pushing for an unattainable body image.  To prevent this, as well as the speculation of what is visually correct or not, the French law now requires for any commercial image featuring a model whose body has been digitally altered to be marked as a retouched photograph or "photographie retouchée". Companies failing to do include the retouching disclaimer if caught are to pay a fine of 37,500 euros. However when it comes to booking a model without a health certificate caries a fine of 75,000 euros and up to six months in prison. It is important to note, editorial wise there are no retouching limitations in place, regarding magazine publications.
Even beyond the artistic moment of an editorial, while the regulations are in place, and backed by major companies it is debatable how well implemented the same are. When it comes to the use of male models in the fashion industry, many journalists and fashion critics have for a long time pointed out the problem of the never ending search for an ever younger fresh face. Also the continuously fascinating trend for models with androgynous and boy like features did not lose any of intensity due despite the continuous criticism. The placed regulations are sadly focusing in it's majority on the problems of female models, disregarding the ongoing struggle of the young men in the modeling industry. The quest for the androgynous look on the runway is as tough on male models as well as young girls requested to obtain the size 0 ideals. Male models are to this day required to lose muscle mass, which becomes increasingly hard pass the age of 18.
Furthermore, with men's shows in Milan and London winding down, many fashion brands are now canceling their menswear only shows. There is now an increasing competition between men and women for the same runway. Gucci can stand as a prime example where ever since the takeover of Alessandro Michele, boyish female models are often cast to wear menswear and are walking alongside male models. This practice unfortunately continuous the quest for the ultra skinny male model, brought as a trend by Hedi Slimane during his Dior Homme and later Saint Laurent days in Paris. However the designer in a rear interview defended his casting preference in an interview with Yahoo Style: "I was precisely just like any of these guys I photograph or that walk my shows. Jackets were always a little too big for me. Many in high school, or in my family, were attempting to make me feel I was half a man because I was lean."
Finally, when it comes to the other dominant male model category in the industry – the fitness model, the muscular guys are not having it any better off. In fact male models who are considered bigger and hit the gym often on the daily, are also in a vicious circle of starving themselves. Thus the health experts have coined a term bigorexia, which describes a morphed perception of the male body which due to the "lack" of muscle pushes to obsessive workouts.
Even with these positive regulations in place, the industry tends to self regulate while pointing the blame on the market is still on the continuous lookout for the ever thinner or the ever more fit male model.
Words by Zarko Davinic, D'SCENE Publishing Editor
Photographer Giuseppe Attanasio – www.giuseppeattanasio.com
Stylists Shinya Kuraoka and Cem Cinar Models Liu Hao at 3mmodels,Cole Gleason at Metropolitan Agency and Kevin Zoa Sparker
Brands Rouge Margaux and Benklark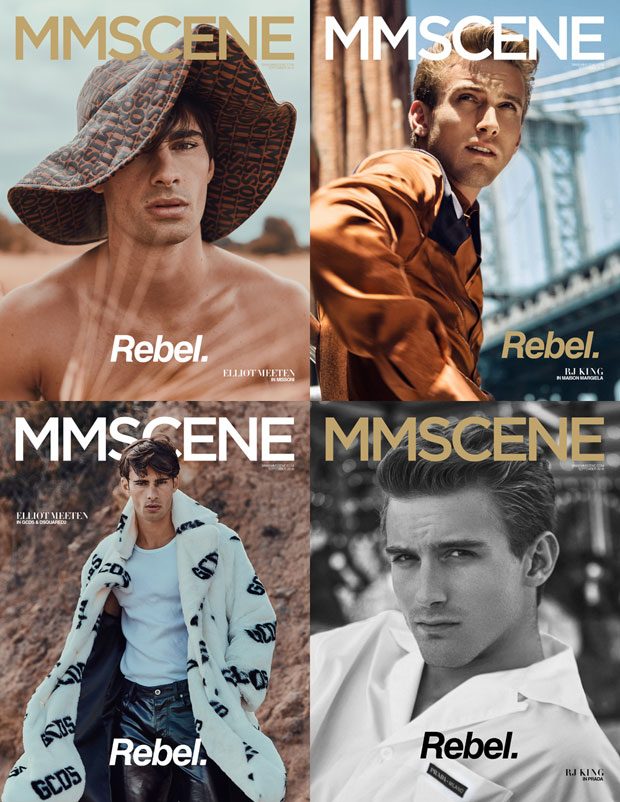 Originally published in MMSCENE Issue 025 – available now in print & digital.