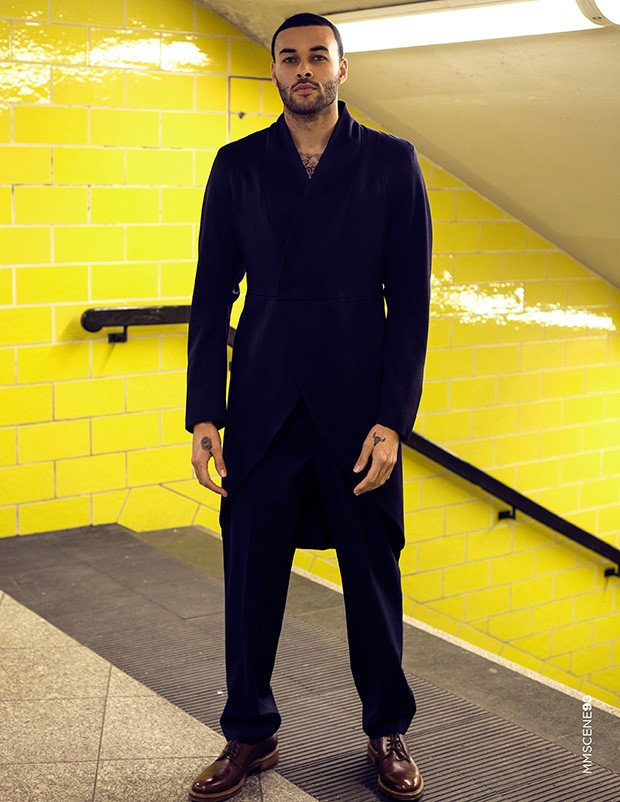 For the latest MODEL TALK in the new MMSCENE Magazine we had the chance to catch up with DON BENJAMIN a true modern-day model entrepreneur. Don who some might know from 'America's Next Top Model' is today signed with leading modeling agencies both in Europe and the United States, nevertheless he's also developing his own fashion brand in addition to his much talked about rap career.
Don was photographed for MMSCENE by photographer  JULIEN BARBÈS with styling from DANIELA FERREIRA DA SILVA wearing pieces from Spring Summer 2016 menswear collection by Brachmann Menswear.
Read the interview after the jump: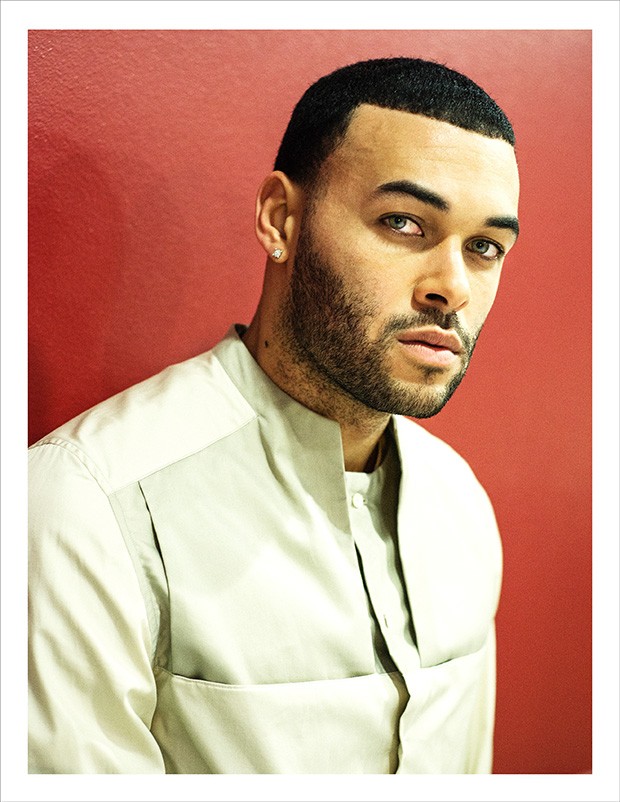 You grew up in a tough neighborhood. How did that shape you as a person?
I made me have a tougher skin to get what I want out of life.
How did you decide to to try out for Amerca's next top model?
One of my friends told me about it and I had nothing else going on so I figured I would give it a try.
As a young entrepreneur yourself, what is the best advice you got from Tyra Banks?
You can do anything in life if you put the right work ethic behind it.
How many tattoos do you have and is there any special meaning behind them?
I have two full sleeves tattooed, a chest piece and back piece. They all have different meanings. Just mostly things I was going through at moments in my life.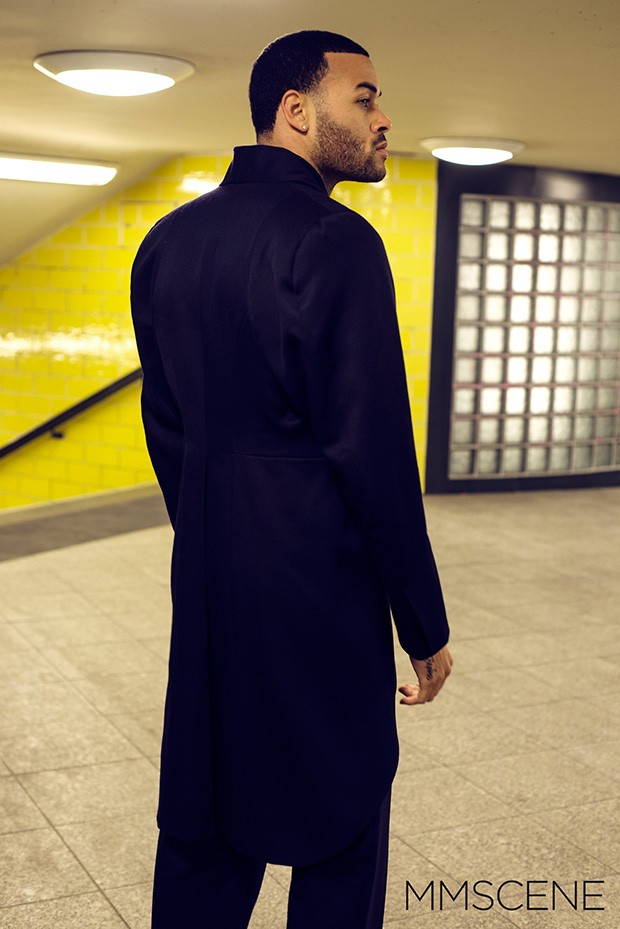 Do you identify more as a model or a musician?
I identify as both. They both represent me and my lifestyle. The music let's me flow creatively and the modeling helps get my face and name out.
What do you rap about? What inspires you when you write songs?
I rap about life situations. Rather it be relationship, struggles, parties …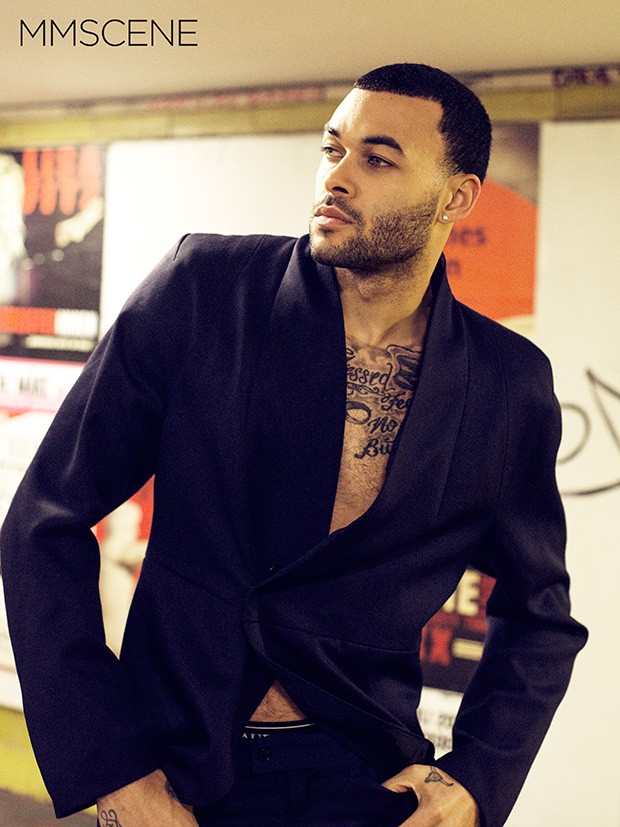 Who is your favorite rapper? Who would you like to record with?
My favorite rapper is Jay Z. I would love to work with Drake or J Cole at some point.
What is on your current playlist?
I have Bryson Tiller on repeat at the moment.
You are designing your own clothing line, including pieces such as t-shirts and socks. Do you think you can go for a fashion design career?
I would love to start a high- end fashion line at some point, such a line would allow me to focus on the design process and bring more ideas to the table.
What is your favorite shoot so far?
My favorite shoot so far I think may be my G by Guess campaign I shot.

As a model, do you have a dream modelling job?
I would love to be the face of legendary fashion hosues such Gucci or Louis Vuitton.
What does your ideal woman look like?
The perfect woman for me has tanned skin, long dark hair toned physique and most importantly beautiful smile.
Photographer Julien Barbès   www.julienbarbes.com
Fashion Stylist Daniela Ferreira da Silva
Hair Stylist & Makeup Artist Sabine Szekely at Nina Klein
Model Don Benjamin at Modelwerk and Wilhelmina Models LA