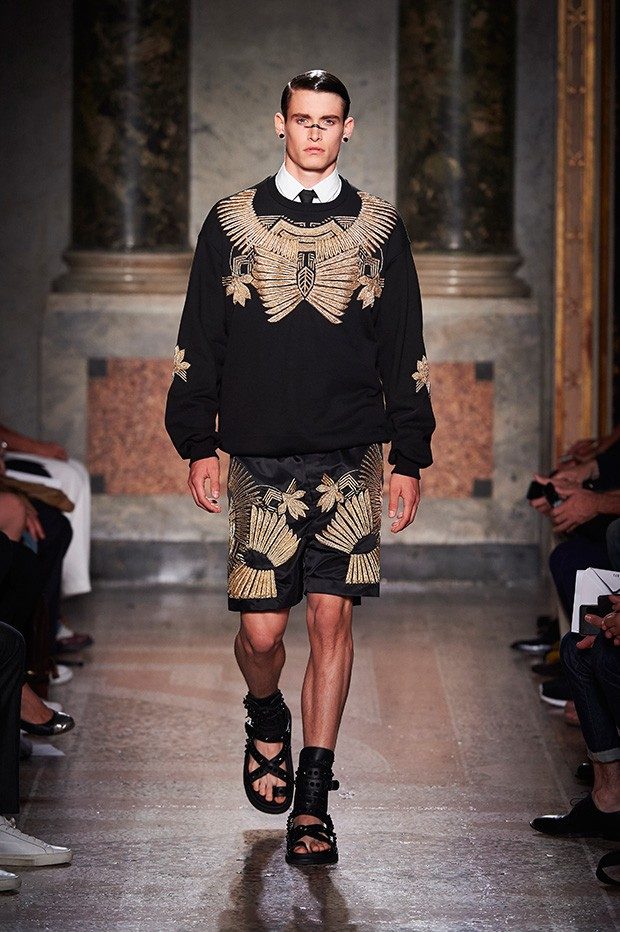 Our Milan contributor STEFANO GUERRINI sits down with Belgian fashion designers Tom Notte and Bart Vandebosch, the founders of LES HOMMES, to talk inspiration, latest collection and their plans for a global expansion.

How has the LES HOMMES line changed in these years?
The collection slowly moved towards a more contemporary mood featuring less sartorial pieces like sweatshirts and bomber jackets and adopting material with a sportier touch like neoprene and netting.
See more after the jump: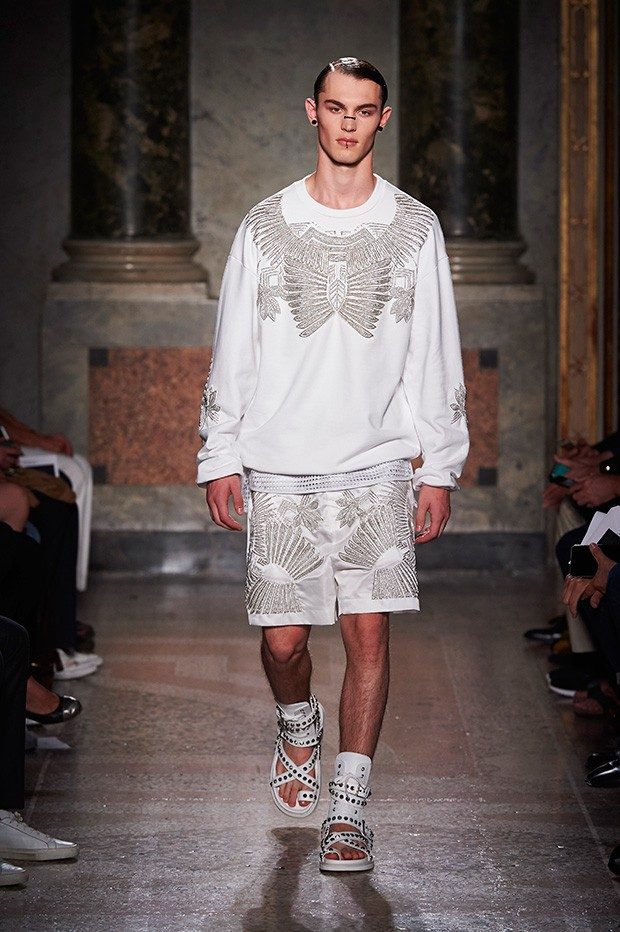 Who is your reference man right now, who do you think wears Les Hommes?
Our reference customer is still the same, he only adapted to today's trends. We like to think of him as curious, daring and a life lover.
Where do the inspirations come from in general and what are your style icons?
It changes from a season to another but mainly old black and white pictures, architecture photography, contemporary art – we love Anish Kapoor and Peter Halley. Our style icon could be a mix between Yves Saint Laurent, the person for his effortless elegance, young Italian rapper Emis Killa for his boldness and vitality and a male model for the attitude!

Can you tell us something about the FW16-17 collection?
It's the story of a group of bikers that decide to embark on a journey throughout Africa, discovering tribes and traditions and interpreting them in their personal way. We have a lot of leather of course but also extremely rich prints that recall the tribal body adornments.
Since we're interviewing you just before your show for SS 2017, can you give us a little preview?
SS17 follows the paths of the conquistadores in South America and gives our own vision of the ancestral costumes; Les Hommes is on a journey again.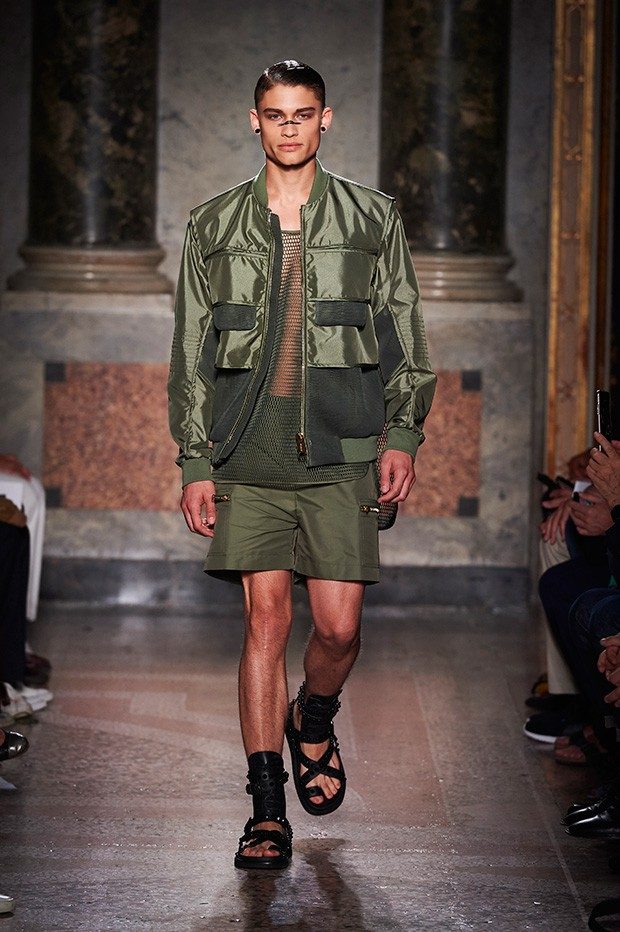 What is your definition of elegance?

A modern silhouette that expresses a mix of grace, strength and individuality.
What is luxury for you? Does It still make sense in this historical moment?
Luxury is beauty, serenity and frivolity. Luxury is what you long for and it makes even more sense today when almost everything is accessible with the click of a keyboard.

There is often in your collections a sense of rigor, references to the military world. Why is this?
To describe our work, more than rigor, we would refer to the idea of minimalist sensibility with a strong detail-oriented approach. There is nothing as manly as the military world so most of Menswear collections do have a hint of army; we usually focus on the utility aspect of military gear: bomber jackets, strong leather footwear and slim leather pants are now part of the brand's signature.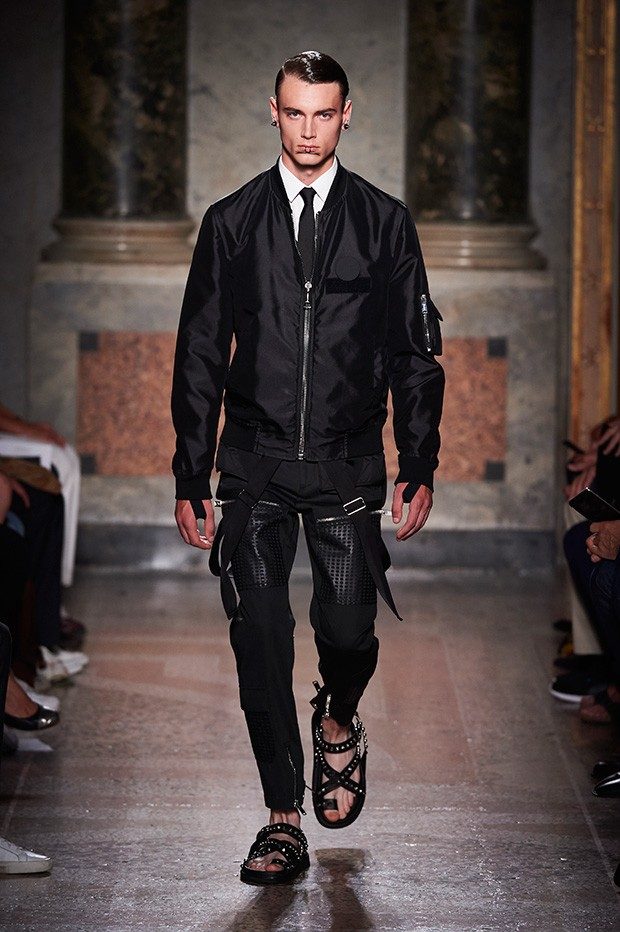 Does the important fashion tradition of your country influence you and what is more international in your work? Are you also influenced by Milan where you show your collection? In which way?
As the New York Times wrote some time ago, Belgium designers are rather cerebral. For us fashion is more than just clothing, it is a form of expression; we think it comes from the art oriented fashion education given by the Royal Academy. Living and working in Milan brought us to add sensuality and create silhouette that are maybe more body-conscious. Milanese men do work out a lot!

Plans for the future?
We will be opening a new store in Antwerp, our hometown, in September and we have been focusing on Asia a lot lately. The brand's international development is our main priority; we have just signed with a Chinese partner and over 50 stores will open in the coming five years in the region.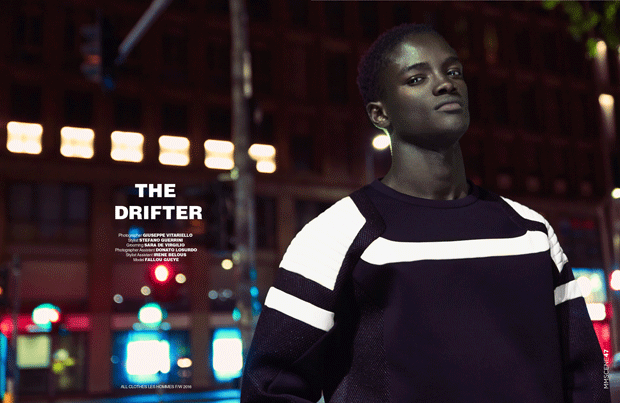 Also do not miss our exclusive MMSCENE Magazine story by Giuseppe Vitariello, featuring Fallou from I LOVE MODELS styled by Stefano Guerrini, out now in print and digital.