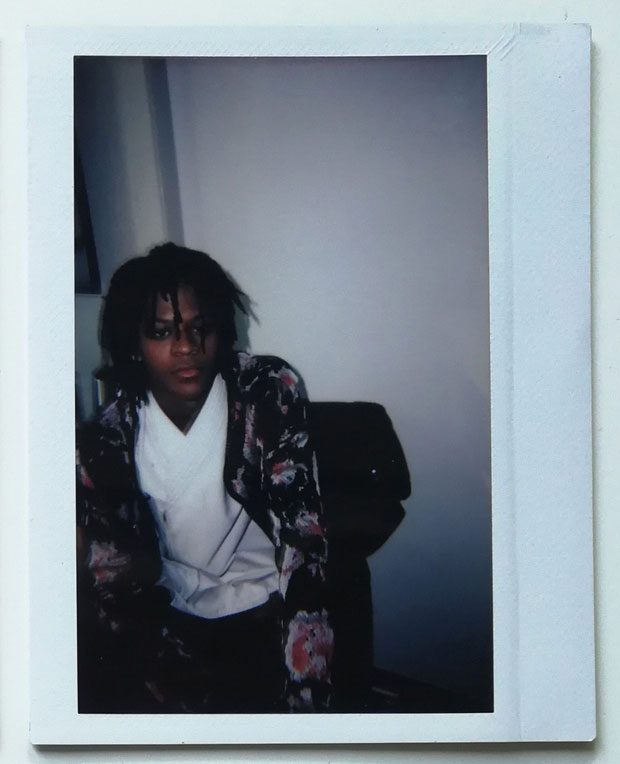 During the Milan Fashion Week Men's we teamed up with breakthrough star on the modelling scene MYLES O'NEAL for MMSCENE cover shoot as well as an exclusive interview by KATARINA DJORIC. We talked with Myles about the start of his modelling career, his favourite projects so far, as well as his personal style and how he spends his downtime.
Who is Myles O'Neal ?
I don't really like to describe myself, I feel like it gives people a pre judgment of a person. But, I would say I'm just a stylish nerd. Like visually one might think I'm like a chill fashion head, which is true in a way. But in reality, I come home read comic books, play video games, and watch Game Of Thrones conspiracy theories on YouTube.
Read more after the jump: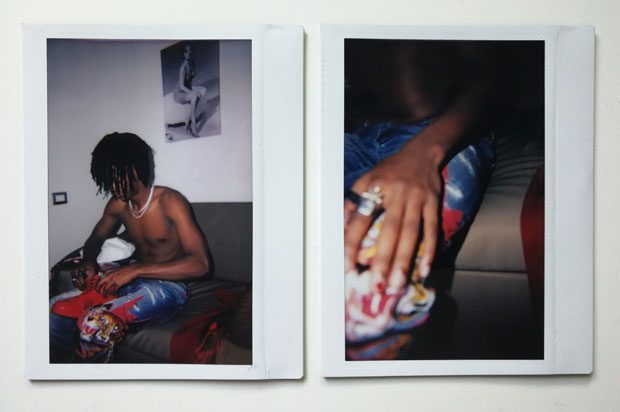 What are your aspirations outside of working in fashion?
Well I still go to school for business outside of modeling, I think it's good for everyone to have some type of education. I've also worked in licensing and the operation of big brands. So that made me have dreams of one day owning my own company.
How do your parents feel about the fact you're working in the fashion industry?
My parents support me and my siblings in whatever we want to do. They just want us to be happy and progressive. I feel like in the outside world all just imagine that I would be a basketball player, and that my parents trained me to be an athlete. But they really just have us support in finding the things we liked to do and then showing some kind of dedication towards pursuing that dream.
What is your favorite moment working for Dolce & Gabbana?
That's a hard question. Um, I can't really pin it down to one particular moment we all had. But every time I work for Dolce & Gabbana, I always look forward to the after party and seeing all my friends I've made while doing those shows. It's hard to get everyone together in one place where we can just let loose and have fun.
Describe your personal style?
Again, I don't really like to describe myself as anything. I just have a free style of dressing, some days I'll wear classy clothes with loafers and other days I'll go straight street style. I don't put any boundaries on what I wear, I just want to be fly.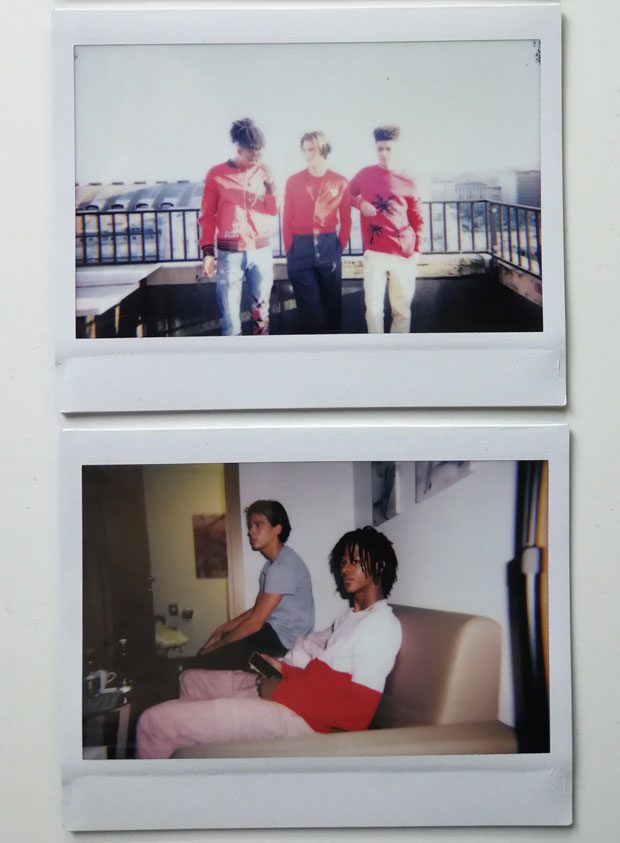 If you could raid anyone's wardrobe, whose would it be?
WOW. That's the hardest question I've gotten asked. Damn, I'd probably have to hit a lick on Nigo or A$AP Rocky. Like they have the hardest pieces I've seen. I'll be on Google for hours just trying to find where to find some of the clothes they wear.
Who are your role models in the industry?
I don't really have any modeling role models, I try to be my own person. If I pay attention to what someone else is doing then it'll show in my work. But fashion, I'd have to say Pharrell, Ye, Flacko, Nigo, and there's more I just can't remember.
Who is your favourite designer/brand at the moment?
My favorite designer is Raf Simons while my favorite brand is Maison Martin Margiela.
What designer/brand would you like to work for in the near future?
Raf Simons, Fendi, Christian Dior, Maison Martin Margiela, Off-White, and YSL to name a few.
Who do you follow on Insta?
My family, friends, and anyone that I enjoy what they post. Oh, and I follow a lot of meme accounts.
What superpower would you like to have and why?
I would want to be the Black Panther.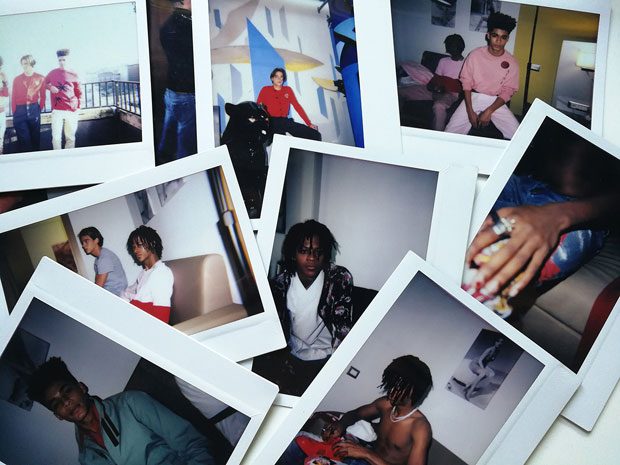 If you were an animal, what would you be?
A wolf, I like wolves!
What is your favorite way of spending your downtime?
I like playing video games, reading comics, spend time with my family, shop, and eat new foods.
If you were stranded on a desert island, what 5 items would you take with you?
iPod with every song ever made on it, Water filter, Fire starter, A Machete and one outfit!
Who is on the guest list for your ideal dinner party?
I'm going to assume this is dead or alive. 2 Pac, Lebron James, Tom Brady, Obama, Martin Luther King, Andy Warhol, Stanley Kubrick, Jimi Hendricks, The entire Wu Tang, A Tribe Called Quest, and Kanye.
What's on your playlist?
I'm reading this off my Apple Music playlist. I got Sheck Wes, Ski Mask The Slump God, SOB x RBE, Gunna, Young Thug, 03 Greedo, Young Nudy, Playboi Carti, Jaden, XXXtentacion, Mike Sherm, Buddy, Aflacko, and Chief Keef.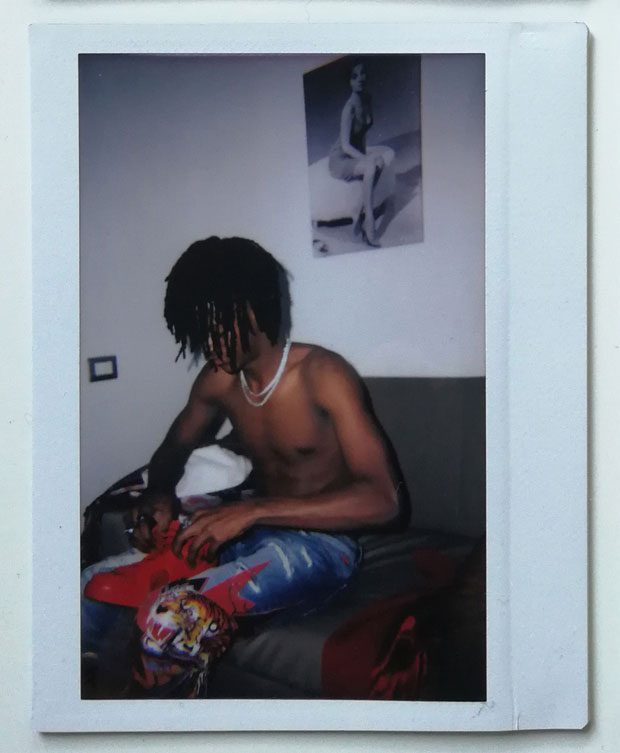 What song or album could be the soundtrack to your life and why?
Passion, Pain, And Demon Slayin' by Kid Cudi. That album is just so heart breaking and empowering. I just shows me how someone can come from such a dark place and make it through it. It's a great album.
What three films could you watch over and over again?
A ClockWork Orange, SuperBad and ScarFace
What was your life goal aged 10?
When I was young I used to want to be an architect, it was so random.
What are your career plans this year?
I just started working in fashion, I just want to keep working with new brands. And I want to finally get my first big campaign. That's all I ever really wanted in this industry is a big campaign for a designer brand.
Keep up with Myles on Instagram @mylesboneal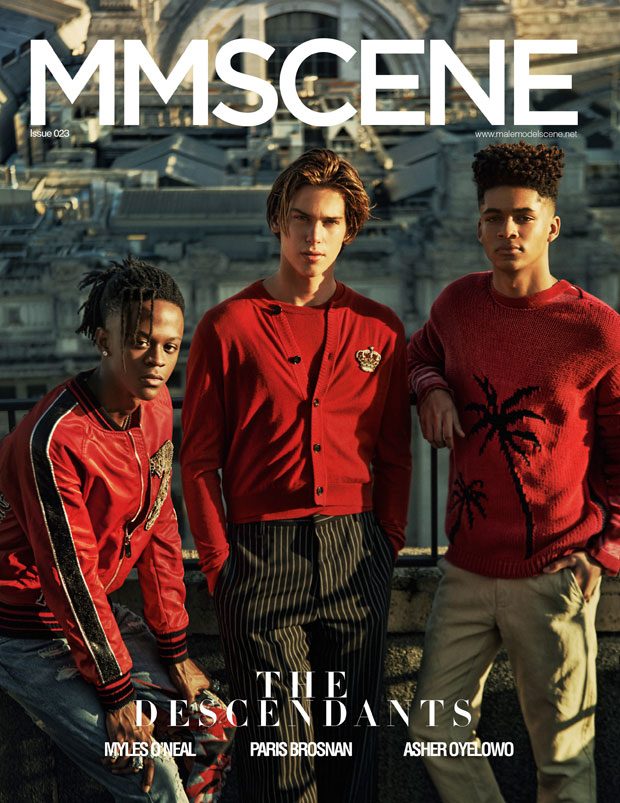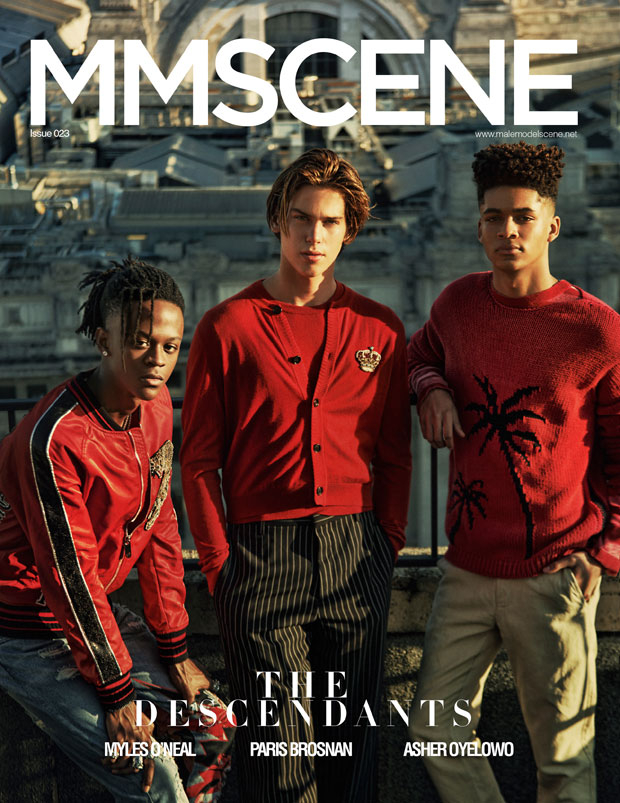 Available now in print & digital, find June 2018 and our previous issues in MMSCENE SHOP.