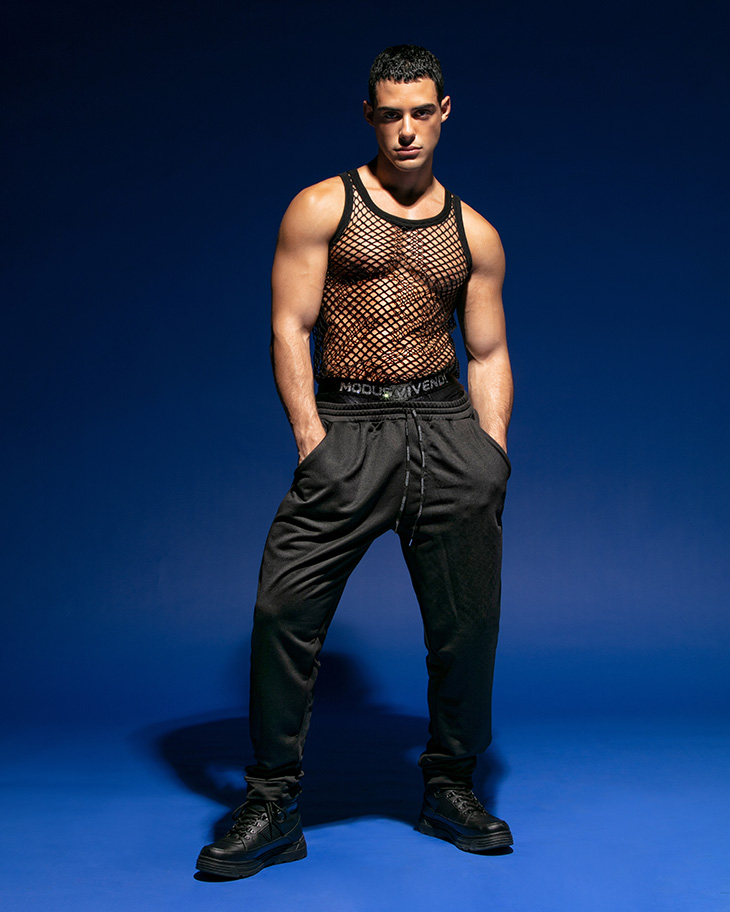 MODUS VIVENDI proudly presents Siren Collection from Pre-Fall 2023 inspired by the Ancient Greek Sirens and their captivating abilities.
MODUS VIVENDI, as a fashion brand, is thrilled to share with us its latest masterpiece, the Siren Collection created for the Pre-Fall 2023 season. This exquisite drop of clothing embodies the epitome of alluring fashion temptation, promising to captivate and seduce all who encounter it while it urges you to discover the latest fashion trends offering a mix of bold and versatile pieces for the fashion-forward individual.
Inspired by the enchanting allure of the Ancient Greek mythical Sirens: singular // Σειρήν, Seirḗn; plural // Σειρῆνες, Seirênes, MODUS VIVENDI design team has skilfully crafted a collection that exudes captivating elegance and undeniable charm. The Sirens, with their mesmerizing abilities, serve as a powerful symbol for the irresistible lure that fashion can possess. Prepare to be transported into a world where beauty and temptation intertwine, leaving you spellbound and longing for more.
The 1st drop of the Siren Collection introduces an extraordinary selection of fashion trends that will undoubtedly make a lasting impression. Each garment has been meticulously designed to elicit either an eye-catching gaze or a jaw-dropping reaction. With every piece, MODUS VIVENDI sets a new standard for fashion-forward individuals seeking to express their unique style and embrace their inner seductress.
The 2nd drop is a pure celebration of Vinyl. The collection consists of an exquisite array of Vinyl pieces that effortlessly blend edginess with sophistication. From curve-enhancing underwear to figure-hugging corsets, these Vinyl garments are crafted to accentuate the male form and empower wearers with a bold and striking appearance.
The Siren Collection's 3rd drop encompasses a diverse range of transparent pieces, including ethereal mesh tops, alluring sheer bodysuits, and daring translucent underwear. These designs effortlessly blend sensuality with elegance, providing wearers with a distinctive and striking fashion experience. Transparent fabrics have been ingeniously incorporated into this collection, creating a mesmerizing allure that celebrates the human form while retaining a touch of allure and intrigue. Each piece has been meticulously crafted with precision, highlighting the brand's commitment to impeccable craftsmanship and attention to detail.
From asymmetrical cuts to shiny diamonds, the Siren Collection showcases a range of dresses that exude confidence and sensuality. These statement pieces are designed to leave a lasting impression wherever you go.
Siren Collection promises to transport you into a world of unparalleled elegance and temptation. With its captivating designs and impeccable craftsmanship, this collection is set to redefine the boundaries of fashion and ignite a sense of seduction within all who wear it.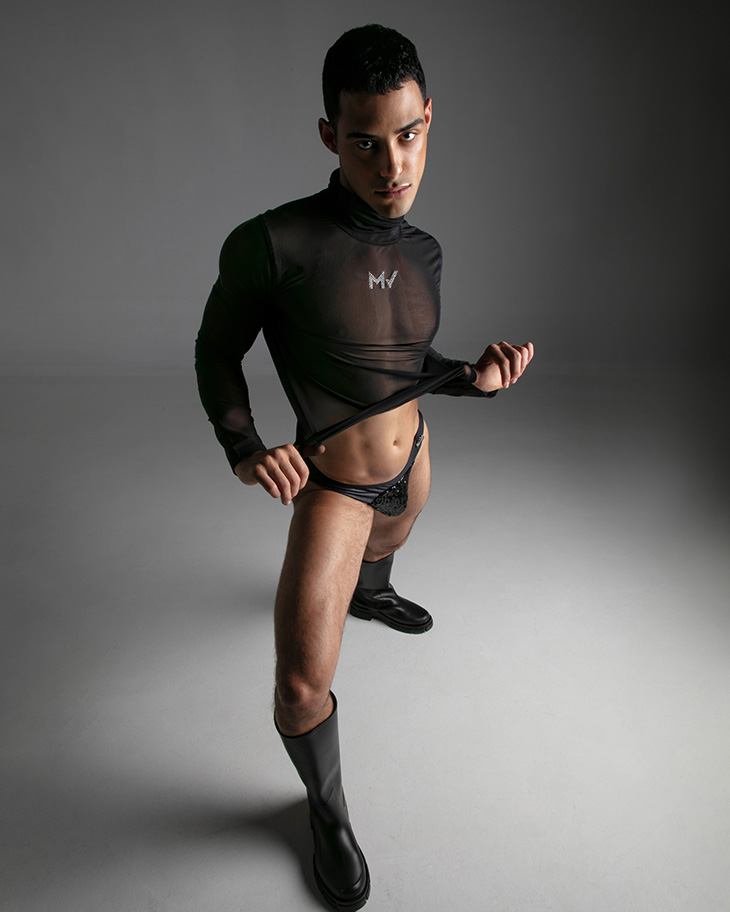 With each collection, MODUS VIVENDI, with its exceptional craftsmanship, innovative designs, and timeless elegance, strives to redefine modern fashion by combining artistry, sophistication, and seductive allure. From stunning garments to exquisite accessories, MODUS VIVENDI caters to individuals who seek to make a bold statement and embrace their own unique style.
Brace yourself, as a wave of new and exciting things is on the horizon. More drops are about to come with even more exciting garments and fancy accessories.
You can SHOP NOW for the MODUS VIVENDI siren collection – for FREE SHIPPING make sure to use code MMFREE.
The striking lookbook is work of photographer Joan Crisol featuring the handsome model Leonardo Hanna Azrak photographed with fashion direction by Billy Hazel. In charge of the grooming was Makeup Artist  Alvaro Sanper. The striking shoot was photographed in Madrid, Spain.
More of the MODUSI VIVENDI  Siren Collection lookbook in MMSCENE gallery: