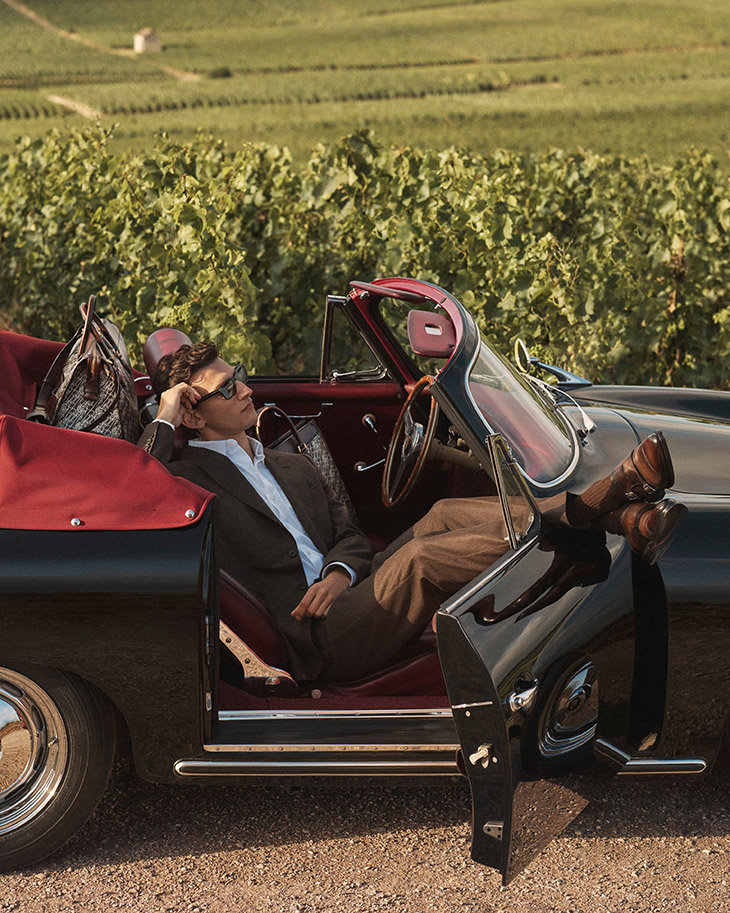 Fashion house Berluti presented The Toile Marbeuf, an exquisite new travel line, unveiled as a part of the brand's Fall Winter 2023 Collection. The line is meticulously crafted to echo the spirit of the Berluti man, who embodies an instinctive, unrestrained approach to travel, seamlessly merging effortless elegance with dynamic, on-the-go lifestyle. The collection brings forth a renewed perception of dress codes, grounded in exquisite craftsmanship and deeply immersed in the rich narrative of the Maison's storied past.
Through Berluti's discerning lens, these intrinsic values take form in an authentic wardrobe that encapsulates the artisanal expertise that the Maison is renowned for. Each piece resonates with timelessness, versatility, and boldness, characteristics that are synonymous with the modern notions of luxury and wanderlust.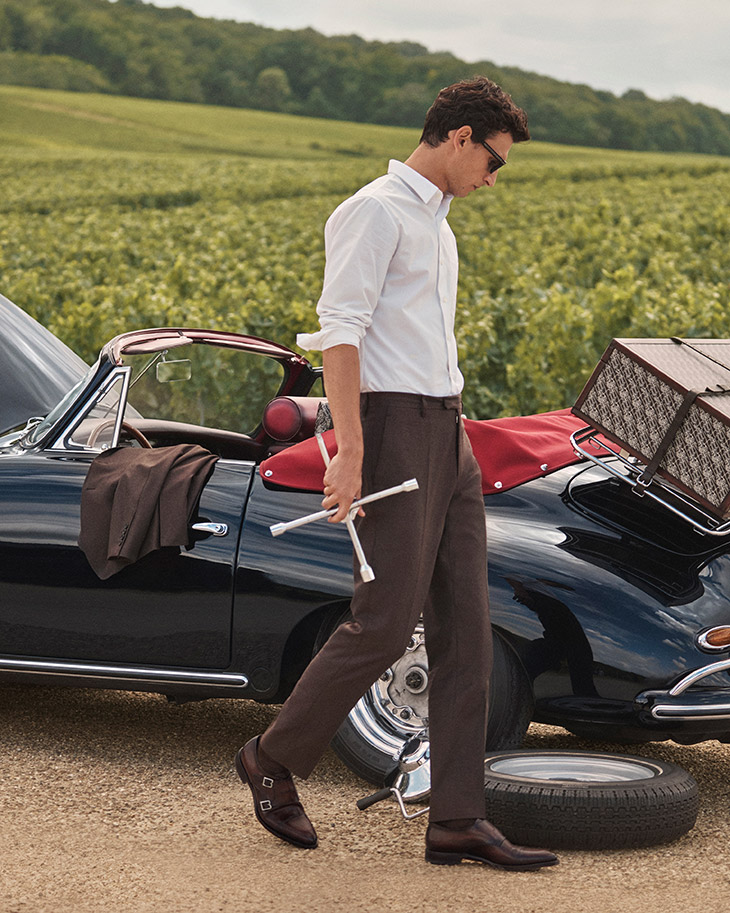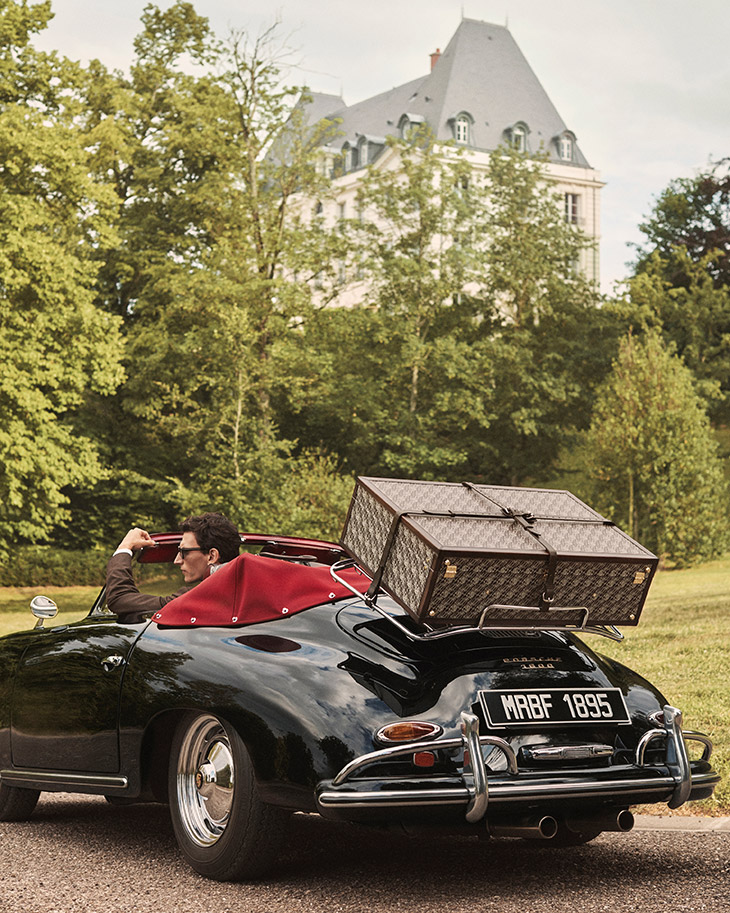 The Berluti Toile Marbeuf line encapsulates six travel-centric styles that resonate deeply with the brand's illustrious heritage, weaving a new narrative in travel fashion. The collection is heavily inspired by the distinct ambiance of the Rue Marbeuf store, a location cherished immensely by Olga Berluti. This Parisian landmark transitioned gracefully from an atelier and salon to a distinguished store, captivating visitors with its gentleman's club allure, where enthusiasts from across the world were immersed in the essence of Berluti's unparalleled craftsmanship and ethos.
The new line pays homage to the refined nuances and details intrinsic to the Rue Marbeuf boutique. The design integrates curves inspired by the store's metallic grid and staircase balustrade, harmoniously interweaving with the iconic Scritto, forming a flowing, interconnected pattern. This is elegantly bordered by grained Venezia Palmelato leather accents that echo the warm brown hues of the legendary Club chair conceived by Talbinio Berluti.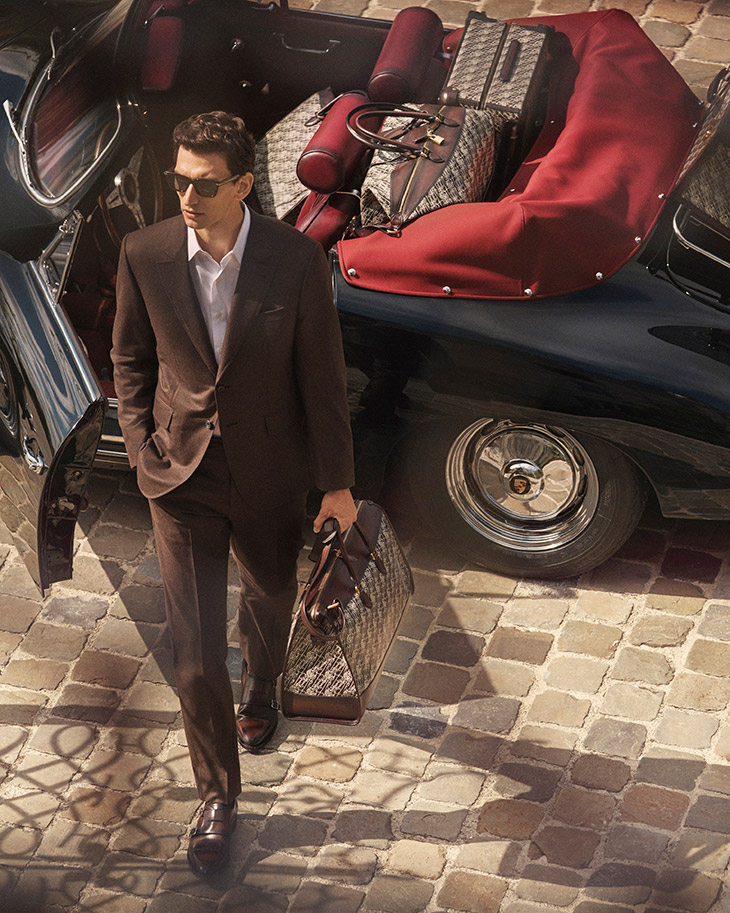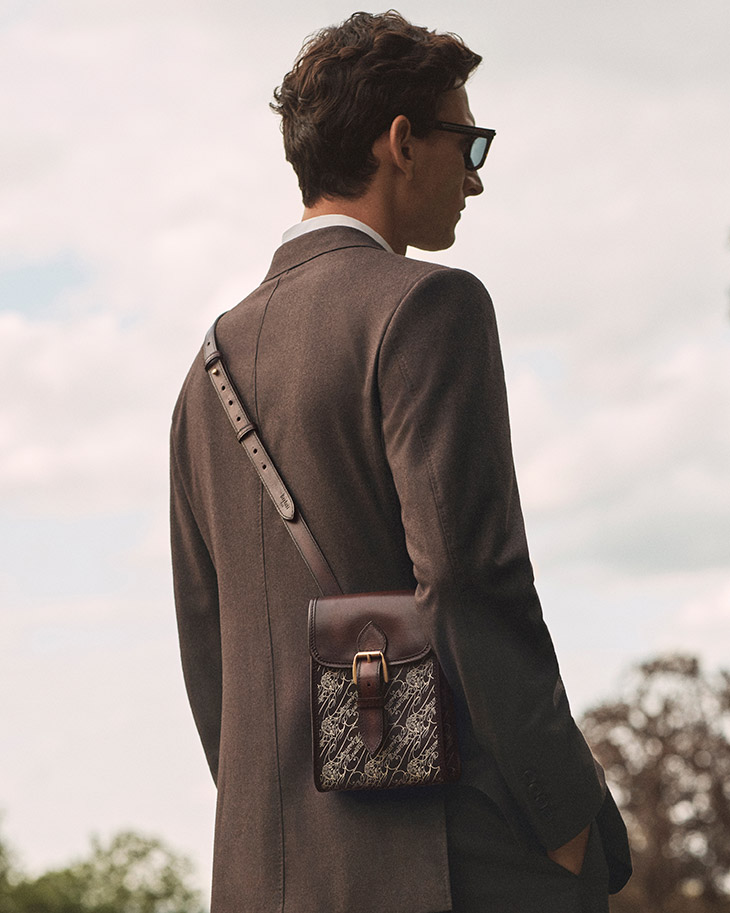 The canvas, derived from high-quality linen, undergoes a light coating process to enhance its suppleness and accentuate the fabric's natural patterns. In a nod to its prestigious heritage, an understated embossed Berluti logo, mirroring the original historical emblem from the Marbeuf store's façade, graces each piece. These items are further embellished with aged gold metallic elements, meticulously hand-stitched details, and leather-covered snaps that add a touch of refined elegance.
This groundbreaking line unveils six new bags under the Toile Marbeuf label, offering resilient materials perfectly suited for both travel and urban explorations. The range includes an array of options such as the Cabas tote, the Cartable backpack, the Musette messenger, the compact yet versatile Bourse cross-body, and the spacious Bagage weekender. The collection is also graced by the iconic rolling luggage Formula 1005, a testament to Berluti's commitment to quality and style.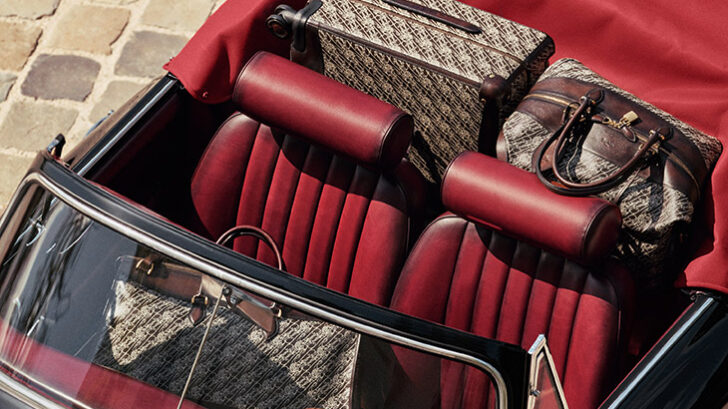 The Toile Marbeuf line is available globally in Berluti stores and through the online e-shop. Embark on a journey of sophistication and style with a line that encapsulates the rich history and modernity of Berluti craftsmanship.