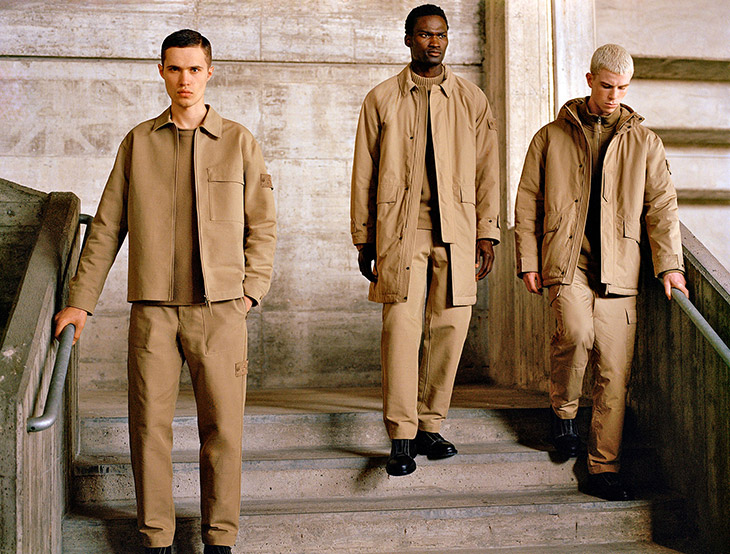 Fashion house Stone Island unveils the Ghost Pieces, as part of its Fall Winter 2023 collection, a line that reimagines camouflage through a monochromatic lens. Each piece in the collection embodies a singular color palette, down to the specially designed mono-colour Stone Island badge that harmonizes seamlessly with the garment.
The Stone Island Ghost Pieces line include:
Long Parka in O-Ventile: This garment is crafted from a 100% organic iteration of the renowned Ventile® fabric, originally developed in the UK. Created from the finest long-staple cotton fibre, it is not subjected to any coating or lamination, preserving the natural essence of the material. The fabric's dense weave and swelling attributes when wet act as an efficient barrier against various weather conditions, offering windproof and breathable features. This parka maintains the durability and unique touch of the original Ventile® fabric, complemented with thermo-taped seams for added protection. It features a detachable hood, fixed to a standing collar through zippers and snaps, providing an additional shield against the elements. Adding a touch of luxury and functionality, the parka houses a detachable down lining made from opaque nylon, secured using ties inspired by sailing equipment. The Responsible Down Standard (RDS) certified garment beautifully carries the Stone Island Ghost badge on the left sleeve.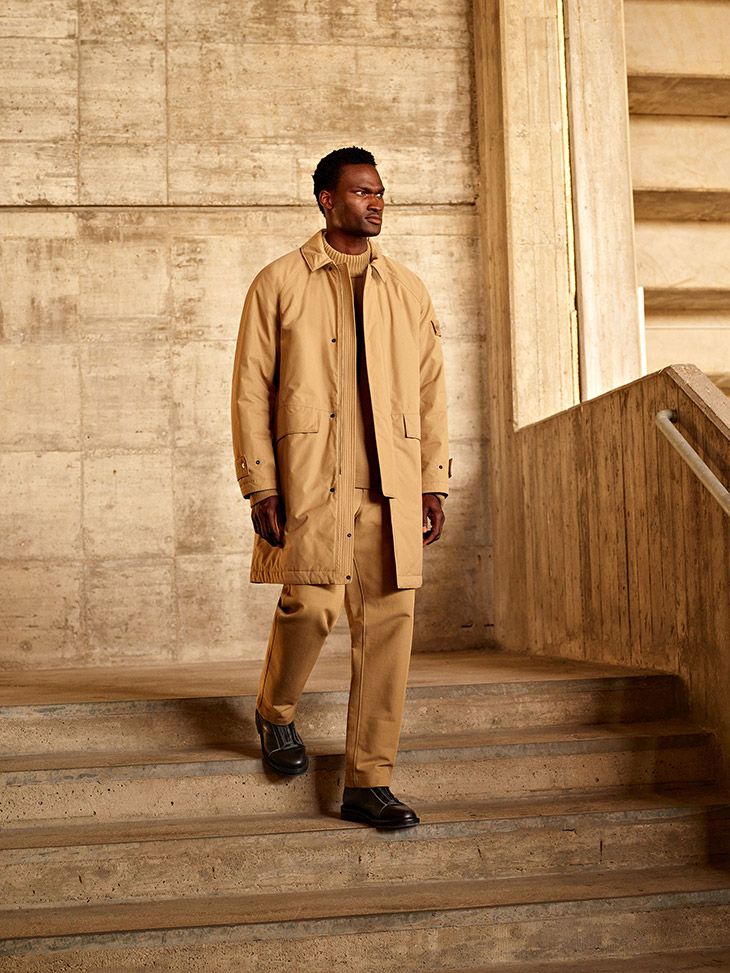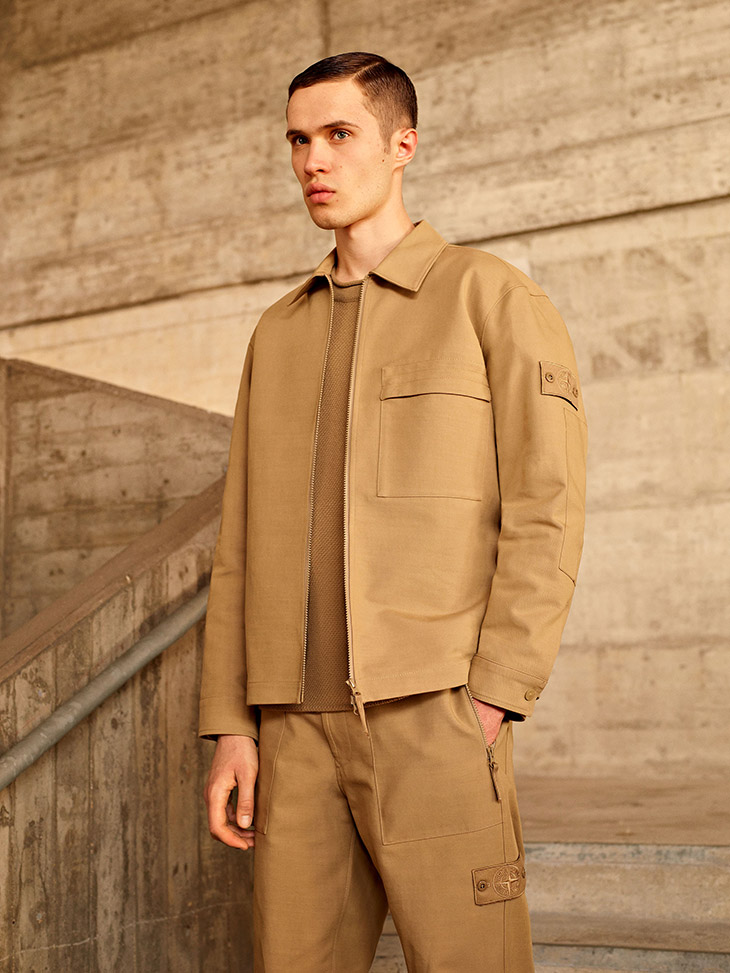 Hooded Jacket in O-Ventile: Sharing the exquisite qualities of the O-Ventile fabric, this jacket offers an excellent shield against the weather, retaining the comfort and tactile features of the original material. The jacket is equipped with thermo-taped seams and is padded with PrimaLoft® Silver, a fine mixture of 100% recycled fibres with remarkable insulation properties. It houses an engineered padded hood with meticulous overstitched inlays and an adjustable elasticated contour drawstring, proudly bearing the Stone Island Ghost badge on the left sleeve.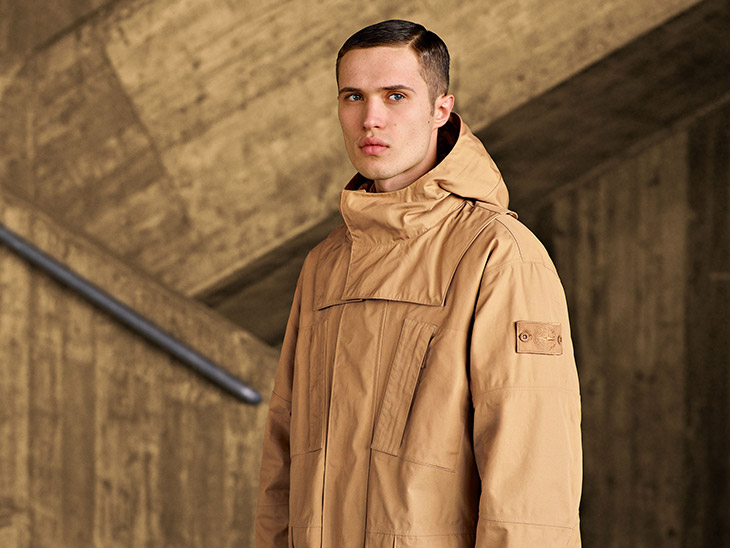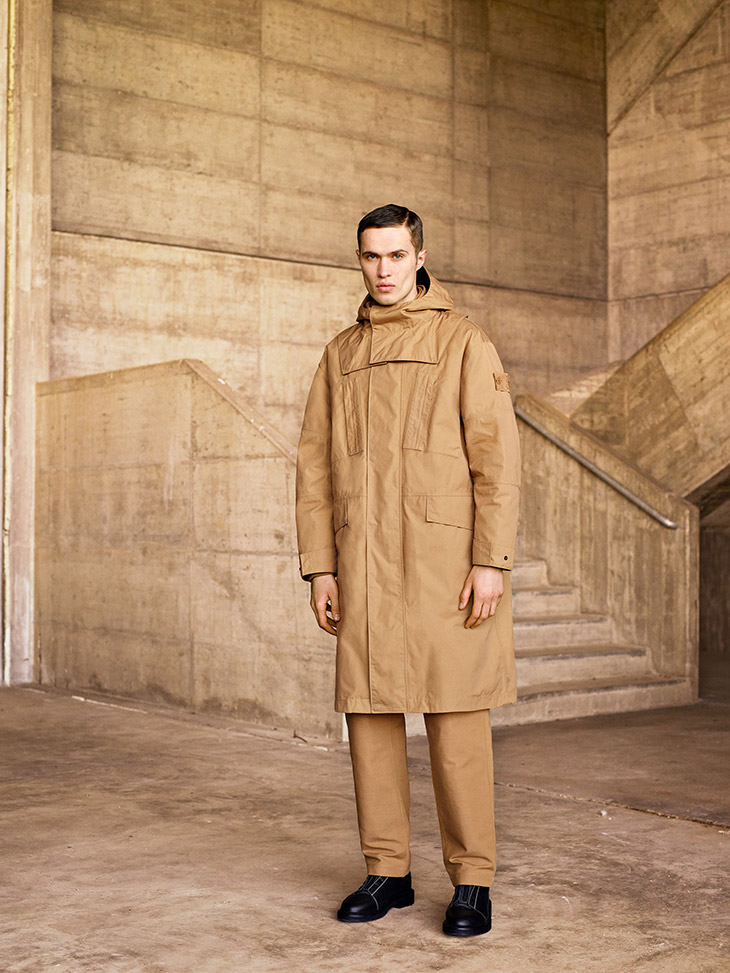 Gabardine Blouson: This piece is meticulously crafted from a dual-weave cotton and wool gabardine fabric, treated with a PFC-free anti-drop agent, offering a sustainable yet stylish option for fashion enthusiasts. The left sleeve is adorned with the signature Stone Island Ghost badge, adding a touch of brand heritage to the design.
O-Ventile Gilet: The gilet mirrors the properties of the O-Ventile fabric, offering a perfect amalgamation of comfort, durability, and breathability. Its dense weave, coupled with the fabric's inherent swelling characteristics when wet, makes it an excellent companion for all-weather conditions. To enhance its protective features, the gilet is fortified with thermo-taped seams and premium down feather padding, certified by the Responsible Down Standard (RDS). A distinctive Stone Island Ghost badge graces the bottom left side of the garment, rounding off the design with a touch of brand prestige.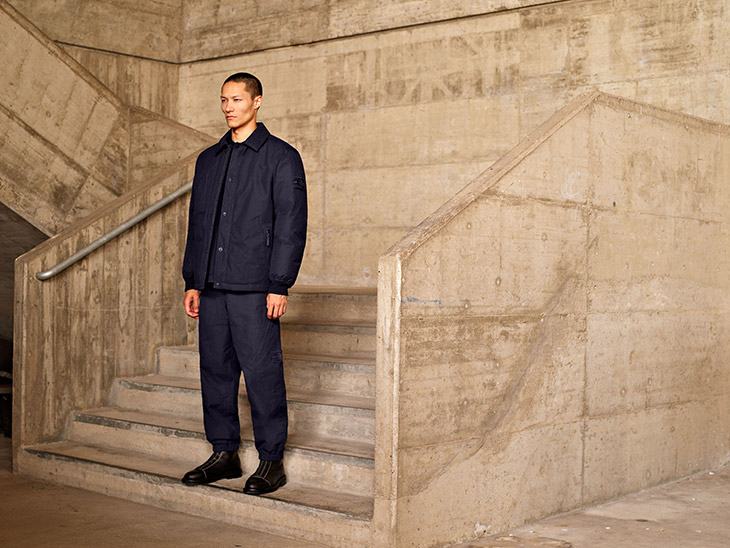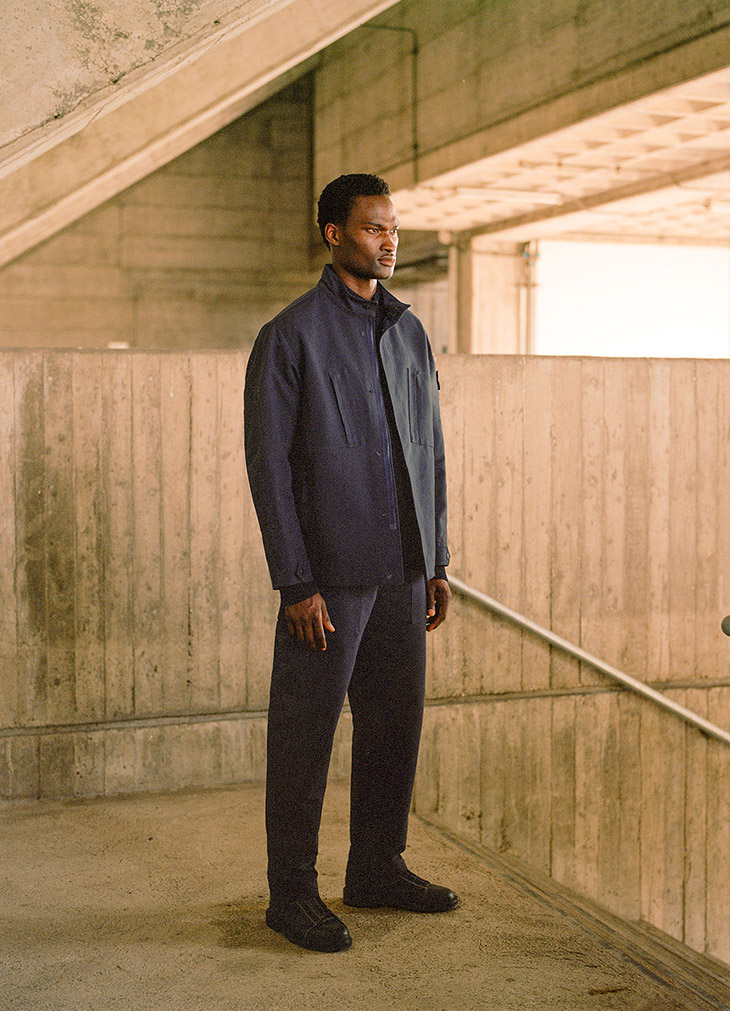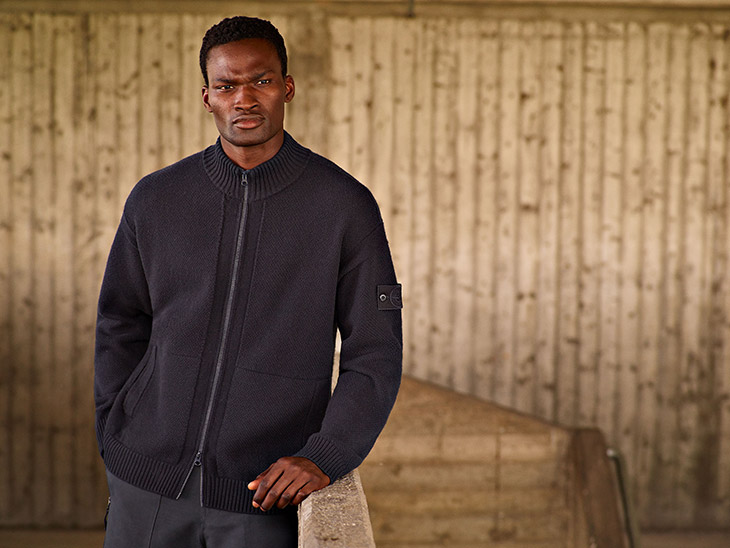 The Ghost Pieces collection, with its unity in colour and dedication to quality and sustainability, sets a new benchmark in fashion, aligning with Stone Island's legacy of innovative and iconic designs.