The digitisation of the fashion industry has been a slow but steady process. Today, however, clothing e-commerce sales have almost taken over the whole of the fashion industry. Everyone, ranging from online retailers offering clothes at a discount to luxury brands which are exclusive and expensive, benefits from this growing trend. In fact the need for growth and off-course cost efficiency has ensured that clothing manufacturers come up with innovative initiates in product design and manufacture and even the supply chain processes.

Online fashion industry challenges
Some of the challenges which the online fashion industry faces today are:
Not meeting consumer-expectations: Today the online customer is no longer the passive observer. It is the enabled dominating factor who is:
Informed about the latest fashion trends
Selective in their perception of apparel buying and
In charge of the process as a whole
Not in sync with the new standards set: Since the fashion industry is today becoming highly digitised, customers today demand new standards both in terms of the service received and the experience gained. Thus there is a need to shape and implement online propositions which are contextualised and consumer centric.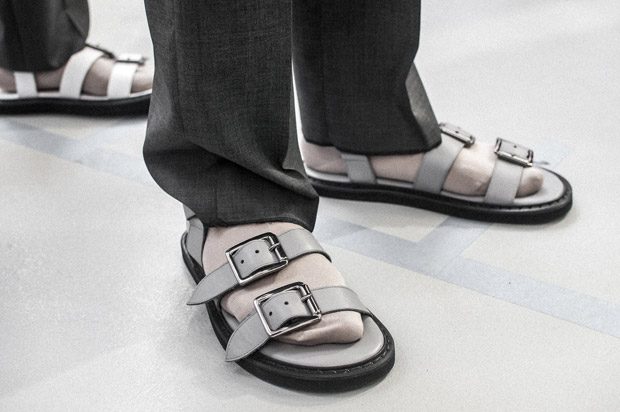 Digital divide: Since both the identity and brand heritage of the clothing-lines at stake, bridging the digital divide would require delicate handling. Any generic digital content can pose sufficient threat to the reputation of the brand. Thus digital manifestation of the same needs to be done in a way that the brand values can be tailored to fit-in with the needs of the consumers. The digital transformation of companies closely associated with the fashion industry needs to be protective of two very important assets it possesses—its brand value and its reputation. This can be achieved by re-imagining the whole process of shopping online and how the companies want it to take shape in terms of closing the gap between:
What the customer expects today by way of service
What they actually receive and the experience that they actually gain
Thus, today clothing manufacturers need to increase their relevance in the eyes of their customers. This it does by challenging ingrained perceptions and changing the way in which they are perceived online. While there are many fashion revenues which are still being driven purely by a physical process which are offline, there is a prominent and visible shift in the consumer mindset towards online channels.One good example is an online marketplace called Sewport, that claims to connect clothing manufacturers with brands on a global level. Hence, instead of using the geographical location to capture retail customers, consistent online customer experience needs to be ensured by the initial communication to a potential conversion and beyond.
Effecting digital transformation
This concept of a successful digital transformation can be achieved by using certain predefined means, the fundamentals of which remain the same but the output varies based on the clothing segment dealt with. The main point initially is to get noticed in the plethora of apparel companies thronging the e-commerce sites. This can be achieved by:
Using a public selling platform initially: These platforms have a greater reach with more web-traffic visiting and thus promoting a clothing line here is of great help initially. The use of relevant and popular keywords and tags make products eminently searchable while paying for featuring company products at these websites ultimately results in the most number of hits.
Seeking out new markets: Clogging of a particular market niche can be detrimental for any online company looking to foray into apparel selling. Thus it becomes important to seek out market segments which are uncluttered and exclusive. Herein it becomes easy to establish a brand and these niche segments too help to bridge the gap between exclusivity and retail sales.
Offering a discount: Every customer, either offline or online, has a penchant for price discounts. The ability to buy more using lesser amounts of money is the one factor which never fails to achieve results. Hence for the initial entry into a market which is already being controlled by established clothing manufacturers, it is important to offer the best discounts possible.
Target audience: It is very important to seek out the clothing segment one wants to cater to and design clothes accordingly. An initial research into some avenues like spending habits of customers, brand favouritism, general demographics, personal opinions etc., can help find the target audience. This will also enable a clothing line to make a dynamic pitch to garner customer attention from the beginning.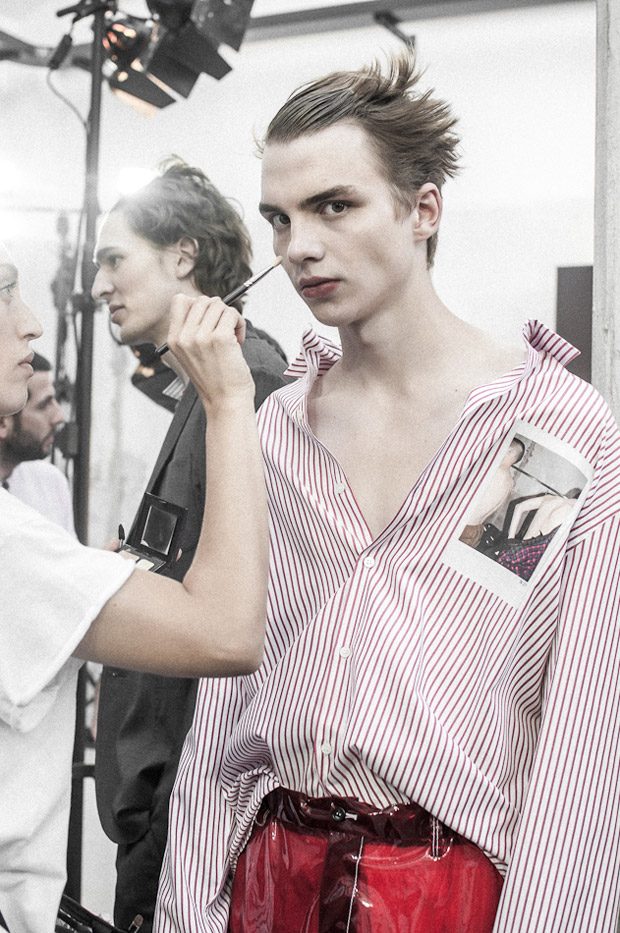 The product itself: It is very important to have a product which can be marketed in a way to ensure that the impact made remains in the minds of the audience for long. Thus both the quality of the material and the manufacturing process needs to be perfect.
Today the customer has become extremely intelligent and knowledgeable about what it wants. Thus they need to be given their due respect so that clothing manufacturers are able to make a strong and successful marketing pitch online.
All images captured exclusively at Milan Fashion Week Backstage at N°21 Spring Summer 2019 Show – all images by BENOIT AUGUSTE – discover the full shoot.