Chinese sports pioneer Li-Ning made a triumphant return during Paris Men's Fashion Week, captivating the audience with a dynamic, multidimensional performance. The event featured a variety of artistic elements, including video installations, a live kung fu dance performance, and an outstanding Spring Summer 2024 fashion show. Offset, dressed in Li-Ning attire, performed his smash single "Ric Flair Drip" for the grand finale. This was the brand's first exhibition at the Centre Pompidou in Paris since January 2020.
SPRING SUMMER 2024 COLLECTIONS
During the event, Li-Ning introduced a unique global collection of premium streetwear and stylish apparel, accessories, and footwear for men and women. In naming his collection "My-Verse," the designer was inspired by an ancient Chinese proverb that emphasizes individuality and personal space. This proverb, which translates to "I have my own space, I have my own world," captures the essence of the collection. It represents the vast and limitless universe of Li-Ning, encompassing diverse characters, athletics, aesthetics, genres, and youth cultures from around the world.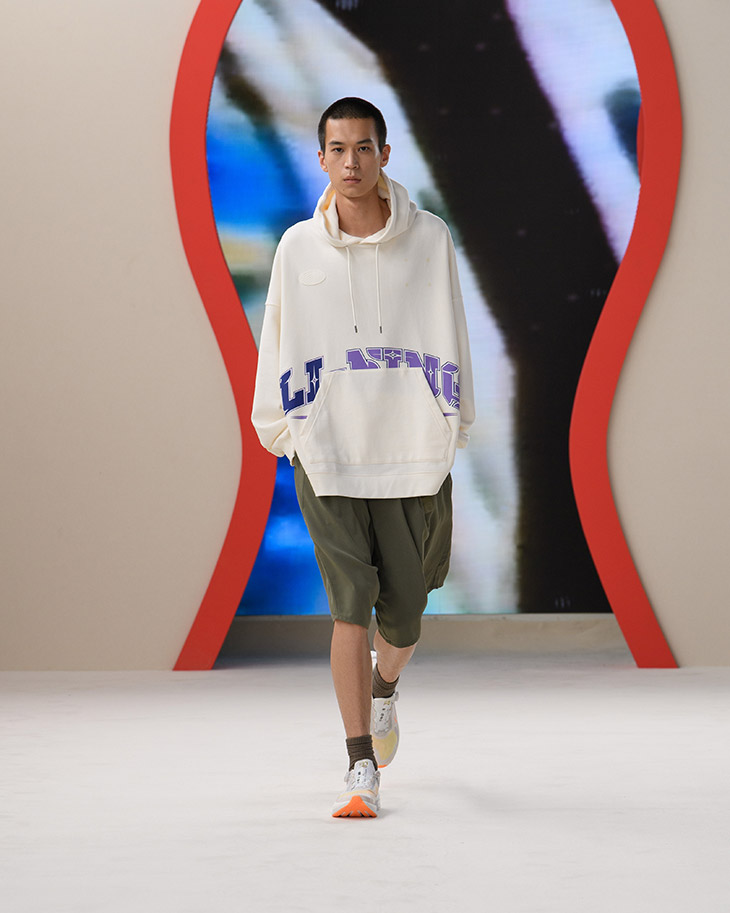 The models entered and exited a succession of doors representing a range of styles, from ancient to modern to industrial. Each door was a portal into a distinct Li-Ning universe with its own aesthetic. Some doors referenced traditional Chinese octagonal and vase shapes, while the hulu door was inspired by a Chinese plant that symbolizes good fortune. The motif of the show was created in collaboration with the Chinese artist Oscar Wang, whose works are renowned for blurring the lines between physical and digital art.
The Li-Ning collection for Spring Summer 2024 embodies the brand's legacy of fearless innovation and boundary-pushing athletic design. It explores imagined archetypes of the Li-Ning man and woman, including the skater, gamer, athlete, and cool kid, all through the lens of nostalgia. The assortment features progressive styles, including items inspired by Bruce Lee and Jackie Chan's Kung Fu collaborations. In addition, Li-Ning provided a preview of its forthcoming exclusive collaboration with Los Angeles-based psychedelic-pop artist Steven Harrington. The collection also includes technical jackets, tops, dresses, and shorts with contrasting cutouts for both genders from "Newtro," an emblematic archive collection reimagined for the present day.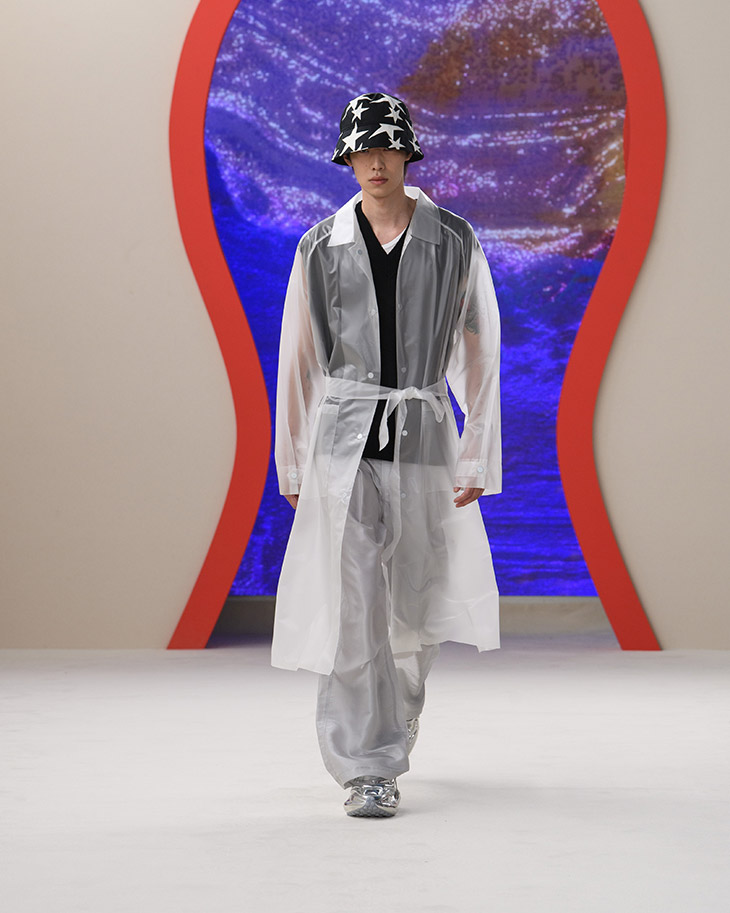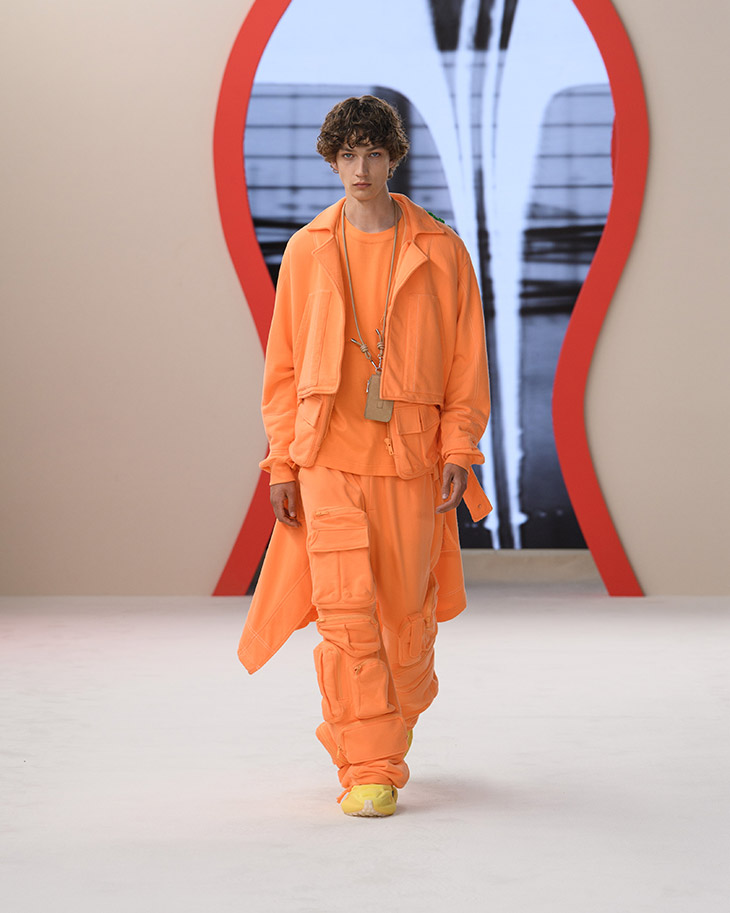 The men's collection exudes a vintage vibe with Bruce Lee influences. Bright nylon raincoats infused the show with vibrant hues, while puckered knitwear, such as bell bottoms, sweaters, and women's dresses, evoked a raver style from the 2000s. The collection features casual, slouchy garments in contrasting optical patterns and vibrant yellow and orange hues. The relaxed style of the gray sweatsuit is elevated to new heights with heavy tactical patch compartments and tonal zippers. Engineered, layered sweatshirts and sweatpants envision the fashionable future of sportswear. Printed jackets, shirts, and trousers featuring a collage of Beijing and Hong Kong cityscapes at night reveal an elevated skate aesthetic. Transparent white suits worn with shorts and contrasting black separates display the brand's innovative fabric development.
Discover every look from the Li-Ning Spring Summer 2024 collection in the gallery below: