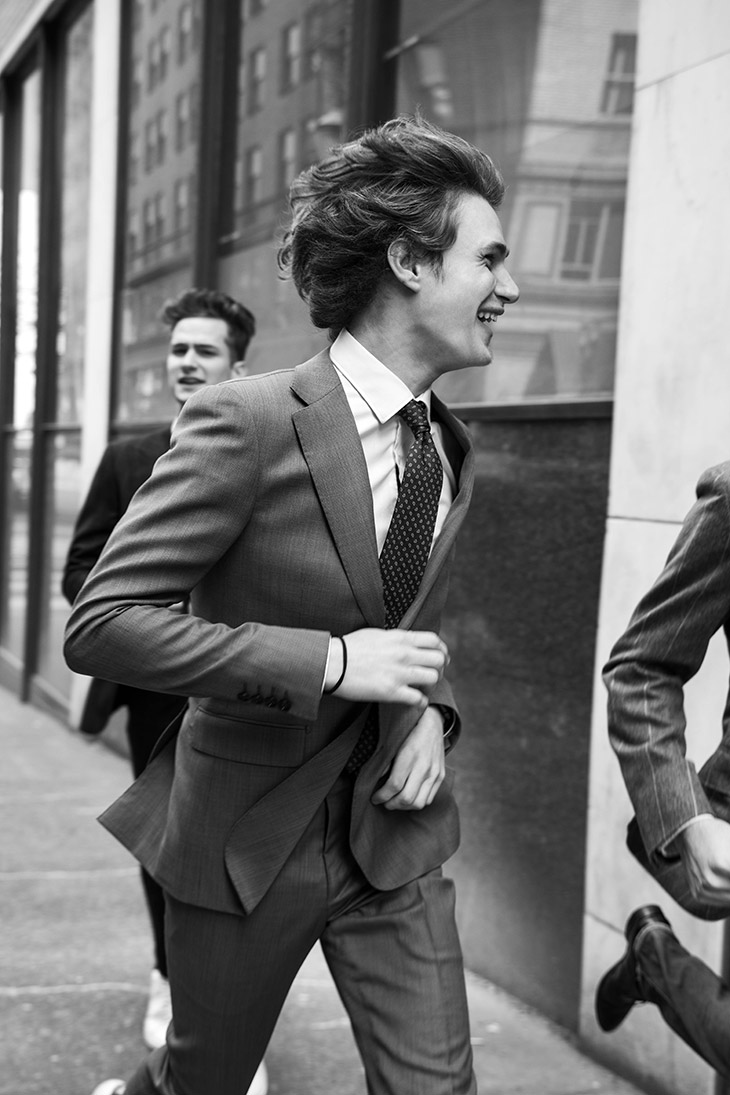 Formal wear is distinct from everyday dress, needs to fit eh occasion and allows for a great deal of personal expression and creativity within the boundaries of what is appropriate. Formal wear can include items like white ties and black ties, dark suits, even top hats and tails. While the range of formal wear is broad, the main and most notable difference between formal wear and regular clothes is the amount of time it takes to get ready. Formal wear also involves more intricate details, such as which type of tie or suit to choose. Even the most subtle details can make a big difference in completing an outfit. All of this intricacy and subtlety, as well as the time needed to plan and pull off such outfits, outs a lot of people off from even thinking about it. However, with some guidance and suggestions, you can wrap your head around the rules of men's formal wear! From tie tying tips to how to style a blue suit with a black tie there is an abundance of information out there to help fashion conscious men make empowering and attractive decisions about what they choose to wear to formal events.
To get to grips with some rules, here are a few dos and don'ts of men's formal wear.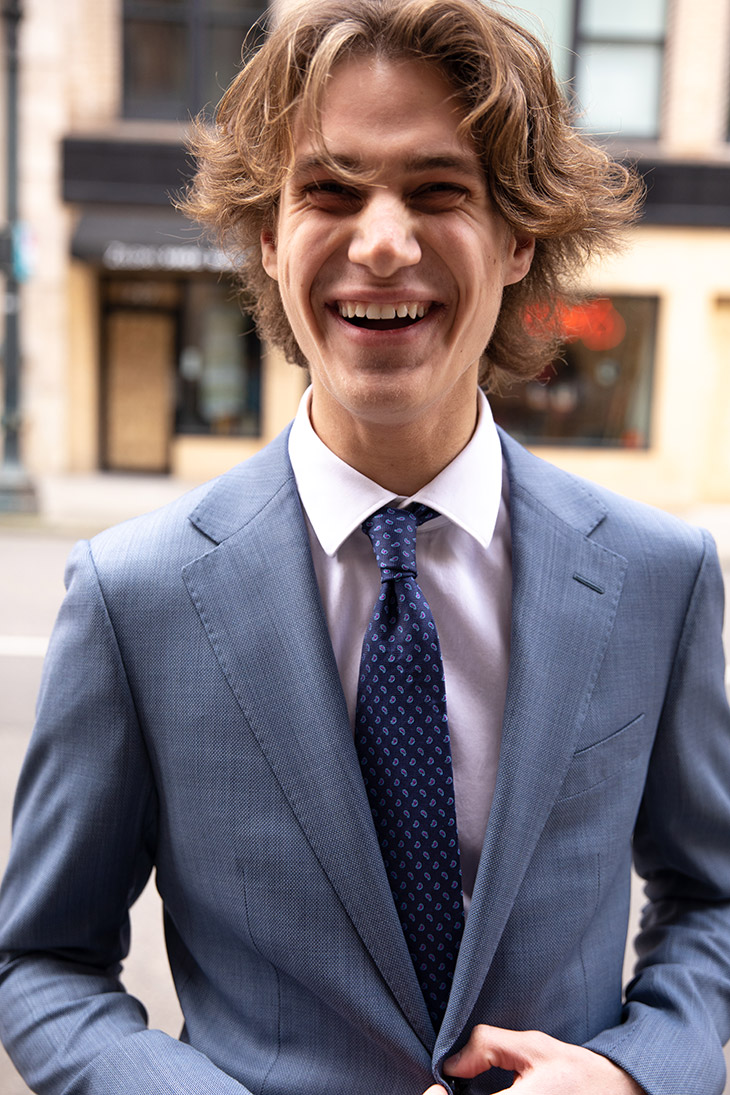 The Dos of Men's Formal Wear
DO Remove the Stitching of Your Suit
There is no other tell-tale sign of a formal wear amateur than like one who wears their suit with the stitching still intact. A large percentage of men fail to remove labels and stitching on their tailoring, and in the past, it was used by tailors to fit a suit. Nowadays it doesn't really serve any purpose, so it needs to be removed. Look at the shoulders, back vents, cuffs and pockets of your new suit and you'll see stitching that is designed to be temporary. Put down the massive pair of scissors (please!) and instead carefully take a seam ripper to gently cut and unpick the stitches with your fingers.
DO Let Some Cuff Show
When wearing a well-fitting suit there should be about half an inch of your shift sleeve showing below the cuff of your jacket. If, when your arms hang down in a relaxed way, there isn't this visible half inch of shirt sleeve, it means either your shirt is too small, or your jacket is too big.
DO Embrace Some Colour
Formal doesn't mean boring. You can still express yourself and show off your personality even when adorned in formal wear. It's possible to show some colour without overstepping into the inappropriate. The simple addition of some subtle colour will completely life and elevate your whole look and allow you to hold on to some of your personal taste while still looking classy.
DO Tuck Your Shirt In
Men's formal shirts are literally designed and made to be tucked in to your pants so please do what was designed and don't leave your shirt messily hanging outside and over your suit pants. The back hem of a shirt is longer and gets pinched between your pants and your body when you sit down so that the shirt doesn't ride up. If you fail to tuck in your shirt, you're
DO Get Some Measurements
Make sure to have your measurements taken in person for accurate sizing and while you could do that yourself, it's easier if someone else can take your measurements for you. A well-fitting garment makes all the difference in the final look.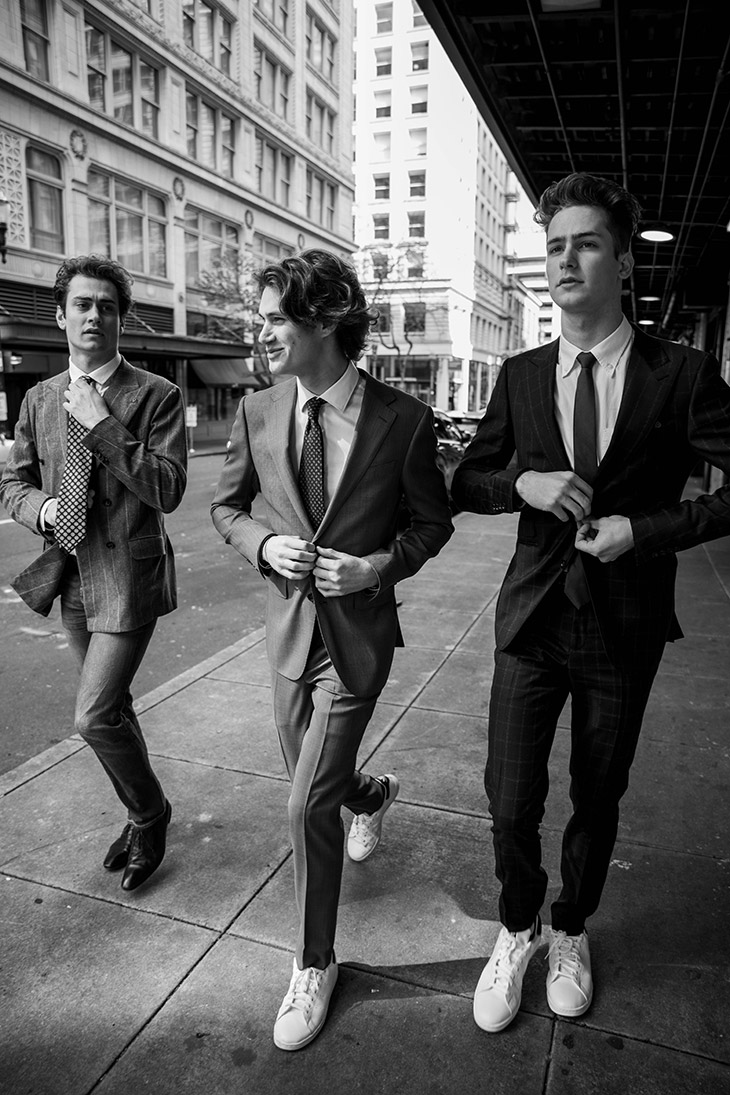 The Don'ts of Men's Formal Wear
DON'T Make Everything Match
We know the temptation that in order to make sure everything coordinates, you want to make everything match. While a lot of retailers sell ties and pocket squares in sets with matching patterns, don't wear them both together. Rather than overdoing it with the same pattern, think about the whole ensemble and choose a pocket square that highlights a colour that it's in your tie, shirt or the rest of your outfit. Think about coordinating as complementing, not necessarily identical.
DON'T Button Up all the Buttons
This is a long ongoing dispute – to button or not to button? We are here to settle the debate with one simple rule that should make it a lot easier when you're deciding whether the button your bottom buttons: sometimes, always, never. If you have a jacket with three buttons, sometimes button the top, always button the middle, and never button the bottom. The rule still applies if you have a suit with two buttons, always button the top and never button the bottom.
DON'T Go Overboard with Accessories
Accessories are great and really elevate an outfit when they are done properly. Resist the urge to go overboard and add all the accessories but stick to a few complementary ones. Think of accessories like salt – just a little goes a long way, too much and you'll overpower the look. It's a good idea to limit yourself to two or three accessories to avoid drawing the focus away from the main event.
DON'T Get the Wrong Length
A good looking outfit needs to look balanced, so that involved making sure your measurements are all in proportion. Check the length of your ties, your jacket sleeves, your trouser cuffs. Does your tie reach your waistband? Does the back of your pant leg touch the top of the back of your shoe? Can you see the half an inch of shirt sleeve under the cuff of your jacket? Ask yourself these questions and you'll be able to create a precise and aesthetically pleasing formal ensemble.
DON'T Try Novelty
Formal wear is to be worn for formal events and this is not the time for novelty clothing. Avoid the cartoon character cufflinks and Superman socks and think of other ways to add character to your outfit.
You Can Nail Your Formal Look
Whether you're attending a formal wedding or sophisticated business event, with the help and guidance of experts in the field you can make wise decisions about your formal wear so that you are guaranteed to always look your best!